Travel Poetry
Angela Petersen of Far & Wise and I share at least one thing in common. Both of us tend to be travel-hounds seeking out the exotic and tantalizing tastes anywhere our travels take us. And, she is a woman with a suitcase on the ready. Her blog, Far & Wise is a global grab bag of stories, culture, history and food from around the world. We both started our journeys in the Lone Star state and have set down roots in the Bay Area. Our friendship has spanned multiple states and many shared meals. She's currently inviting one of her readers to win a free trip for two to San Francisco in celebration of her one year anniversary of moving here! Since I can't enter the contest myself because I live in the sparkling, nay, foggy city by the bay, I invited her to share a guest post blending travel and poetry. This peek into another side of Robert Louis Stevenson and his adventures abroad stretches my perceptions of him farther and leaves me feeling a bit wiser. Well played, Far & Wise! The pictures below are from her travels to Colombia, India, Egypt, South Africa, and France.
Continue Reading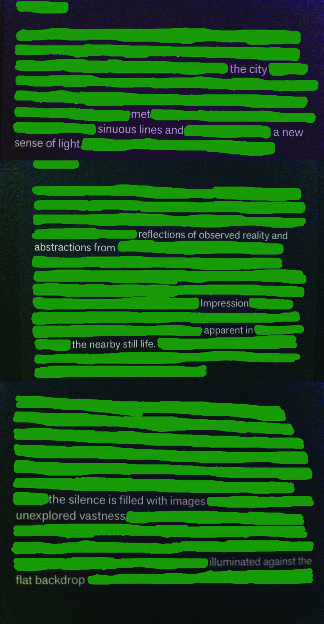 Erasure Poetry: Paley at the DeYoung
– William D. Paley Collection at the DeYoung Museum, San Francisco, April 1, 2013 –
dedicated to M.N.
Continue Reading


Travel Poetry: Seattle Erasure
– Experience Music Project, September 5, 2012 –
Continue Reading