Journeys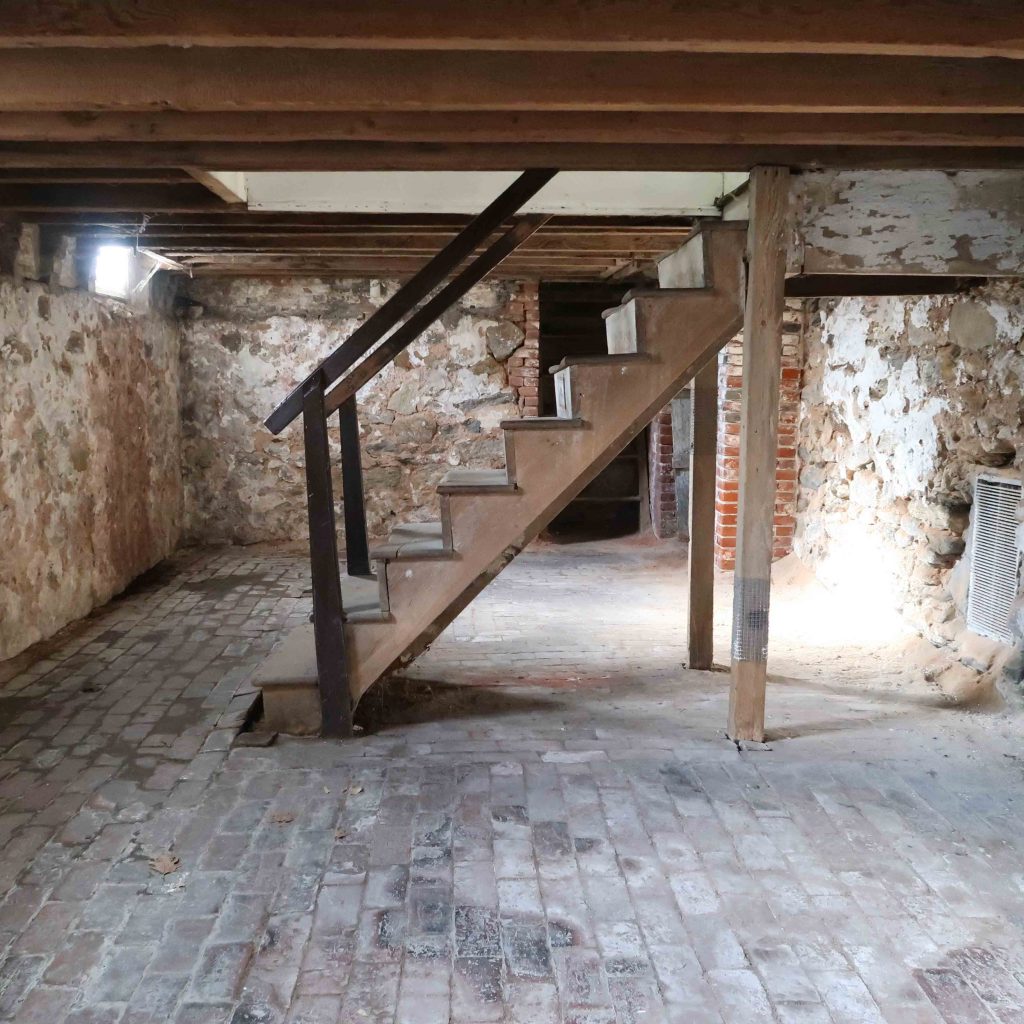 On a chilly December day in 2016, a car whizzed crosstown in Philadelphia. We stayed huddled in the backseat, unused to the blast of frigid air. Over the past few days we had gotten our fill of winter, tramping across downtown on foot, to visit the museum, running up the steps like Rocky, doubling over at the top, heaving from the exertion of it or the cold air. But on this particular day, my pulse quickened for another reason. We would be visiting the Edgar Allan Poe house Philadelphia.
Continue Reading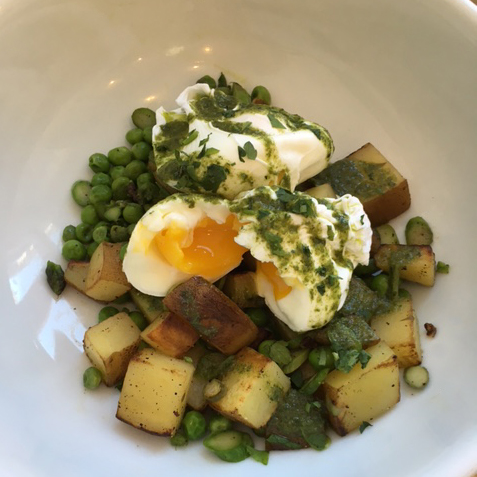 The city that scintillates, the one that's got me all aflutter with a desire to return in a hot minute only to continue to eat my way through it is L.A. While the city of lights typically brings paparazzi for celebrities, all I'm interested in is the exciting food cropping up all across town. Let me explain. Recent events took me to the city of Angels on successive trips. I began learning the puzzle that is LA traffic and figuring out the thoroughfares. What stood out to me on the trips this time: a pervasive multicultural diversity where Mexican might be the main descriptor of cuisine served but then roots down regionally in specifics. Each night, I passed signs for Little Bangladesh. Little Armenia. Good luck finding parking in Koreatown. So, on each trip, each meal felt like an important decision. Though the hours posted on the door of Baroo reflected they should have been open, a metal gate barring the way turned my smile upside down. Gjelina's always on the list (though GTA is just fine with me. Sandwich to go, anyone?) And, my rule this time was to try to branch out and go where no fork of mine had gone before. Mostly. Baco is one of my favorite DTLA haunts. Grand Central Market didn't happen this go-round and my eggslut breakfast sandwich dreams haven't come true just yet. Someone once told me that Northern Californians are supposed to hate Southern California. So, I guess it's a good thing that I'm a Texas transplant since Texas means "allies" or "friends." Just don't talk baseball. I bleed black and orange. So, here are my favorite spots–what are some of yours?
Continue Reading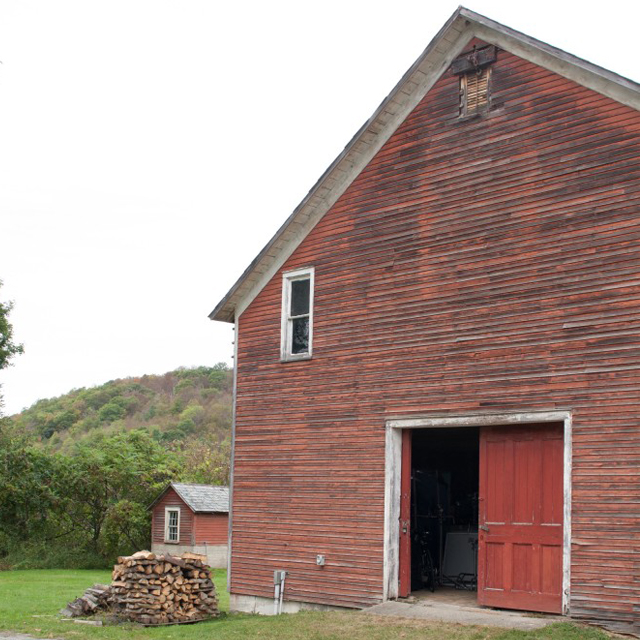 When I was a kid, my mom occasionally toted me to blind taste tests where we would be paid for our opinions. I remember trying different unmarked hot dogs as a child and giving my opinion on which one tasted best. Even as a child, I was never short on opinions, though I was short. One evening the power in the building extinguished and I could hear a woman let out a blood-curdling cry of, my baby! When the lights went back on, the person behind the scream emerged as a sheepish mother and her seven-year old son red of embarrassment. Years later, my mom and I tell that story of sampling hot dogs punctuated with a blackout and bone-chilling scream and break out into laughter. While working at the tea company, I attended a professional tasting training where they had brought in an expert to teach us the roles of the different parts of our palates and how to better describe what we taste.
Continue Reading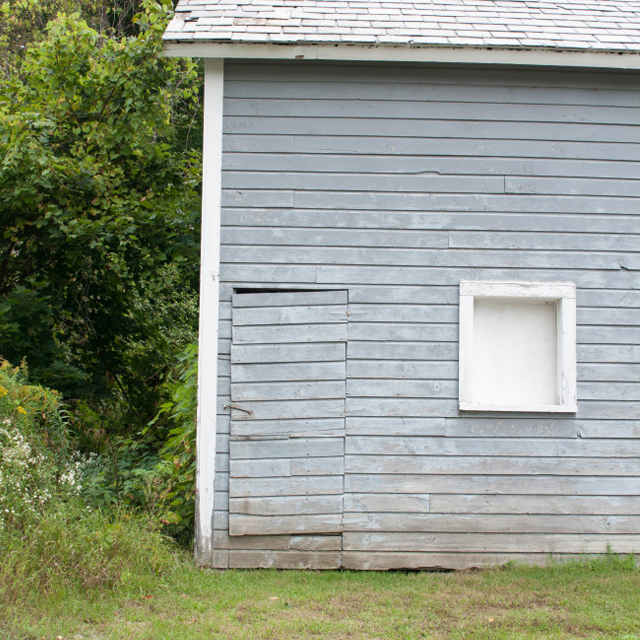 It's a funny thing how acronyms come to life. In the world that twitter created with its 140 character count, acronyms bloom into meadows of meaning. LOL. BRB. YOLO. FOMO. I drove through Yolo County recently and snickered wondering if the people who inhabit those towns happen to be more feckless about doing whatever challenging! Exciting! Need to do it! event– you only live once. When my good buddy Irvin taught me about the fear of missing out, it is as if my tongue had been loosed from its desperate searching for a term to embody that feeling that sometimes arises from reading too many social media updates. Recently, I stumbled upon a new-to-me acronym that I want to breathe hot fire into that it may fan into a full-on five alarm movement of possibility. JOMO.
Continue Reading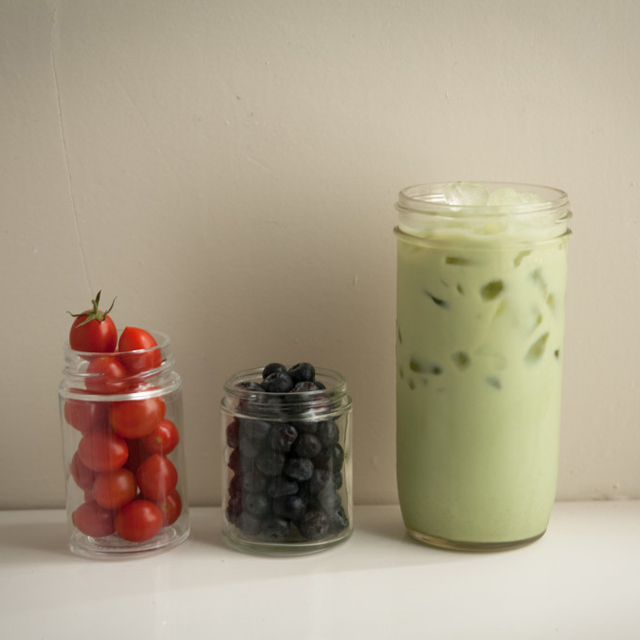 Writing sometimes resembles wrestling a beast to the ground where the writer's persistence on the page is rewarded. Rest assured, no animals were hurt in the statement above. Departures in writing can come about innocuously and perhaps some might say are causes of distraction, but I tend to abide by the idea of inhabiting Alice chasing the white rabbit on the page. The image of wrestling a beast came to me vividly today as I sat down to right about one thing even as the strains of the song in my headphones shuttled me somewhere else entirely. Before I could proceed with the writing at hand, I needed to grapple with that interloper head-on, knowing if I let it fight underneath my grasp, I might be able to access something real and true. Here's where it took me:
Continue Reading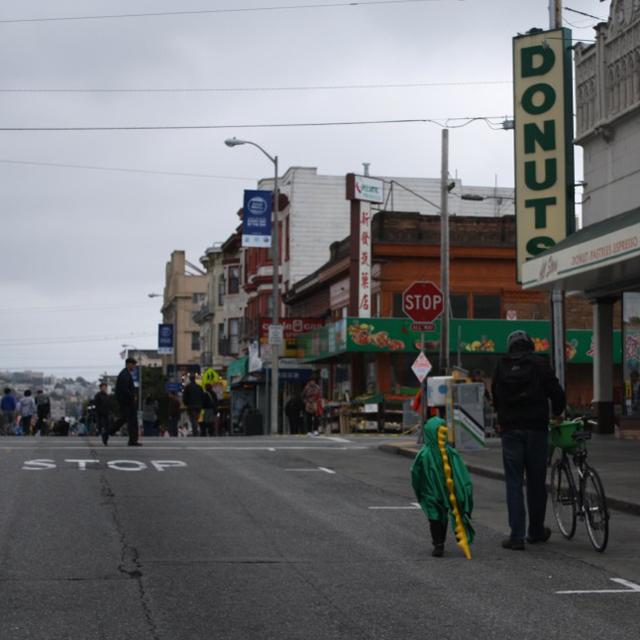 Home. It can be such a malleable thing. Within the period of several weeks, it became evident that we needed to move—something we have been emotionally and mentally preparing ourselves for quite some time to fully realize, even as our physical selves coordinate the arranging of movers, the buying of boxes. In the wake of the upcoming move, I am holed away in upstate New York where the sun warms my arms and the bees buzz past my ears. Only in this third space- at once familiar and still revealing new corridors can I really consider what I am losing and what I am moving into in six short days. And so, it seems fitting to share a piece I wrote for the now defunct, but once brilliant site, I Live Here, a collection of stories of San Franciscans and the neighborhoods they cherish. As I move out of dwelling in one City by the Bay and into another city by the Bay, I will continue to unpack this identity shift and the role that living in the Richmond has engrafted for eight excellent years—where I could "bask and purr and be at rest?" as Sarah C. Woolsey describes in her poem, "A Home." Let us begin.
Continue Reading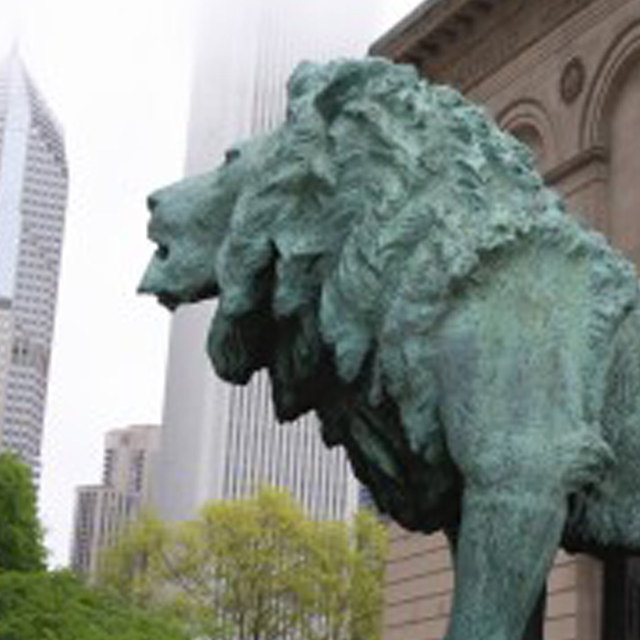 Like a deejay with a favorite song in regular rotation, Chicago used to get played at least once a year in my life. I would exit the McCormick Center after working the NRA show (and lest you envision me donning a rifle, those initials stand for National Restaurant Association show) set out on the Metra for downtown reveling in the architecture and the creative culinary scene in those few evening hours set aside for a bit of exploration. As things go, I haven't had the occasion in a while to set foot outside of O'Hare or Midway airports. Recently, during a family trip, we carved out 24 hours to claim as our own. If you find yourself in a similar situation or want to take this tasting menu approach to deep diving into a city quickly, you might find it not only a fun challenge but a memorable adventure. And so, with 24 hours in Chicago at your disposal, here's your cheat sheet of where to go and what to eat.
Continue Reading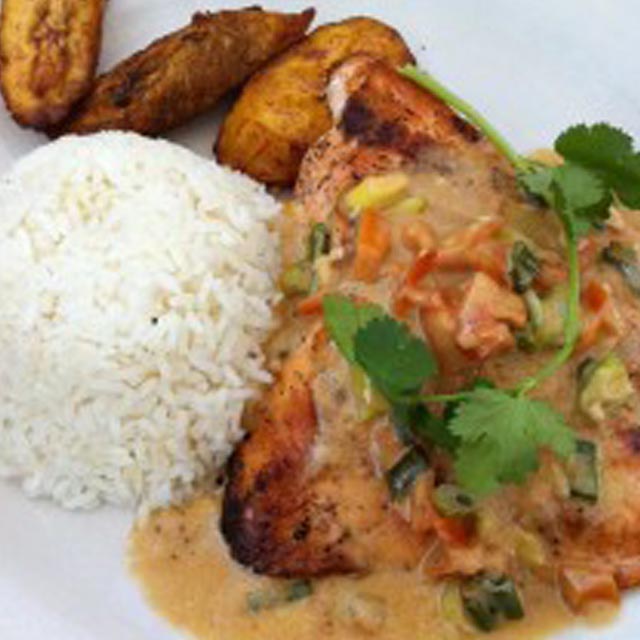 Let's talk about Orange County, the one which spawned such TV hits like "The O.C." or "Real Wives of the O.C." Given that we don't have a television and happily qualify ourselves as Northern Californians, I've got a few reasons up my sleeve to want to head back to Costa Mesa again soon that do not involve made-for-television drama. Though maybe we will wait until it's not flirting with temperatures in the low 90s. Santa Ana has a vibrant local handmade scene and Costa Mesa sports a spirit of independence that I can get behind. If we spent 24 hours in Costa Mesa, here's an itinerary of what we could do after landing at the nearby John Wayne airport.
Continue Reading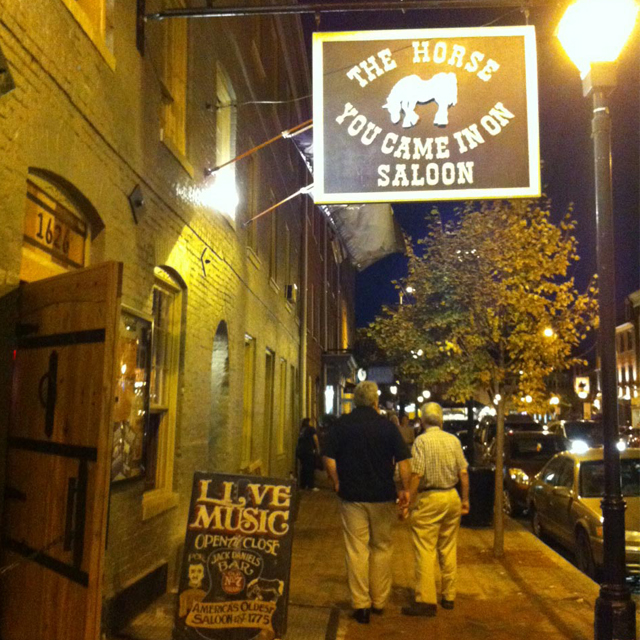 When you think about your favorite American town, does Baltimore come to mind? If you haven't noticed I'm kind of sweet on Baltimore. I would submit Wit and Wisdom as a memorable meal, and stay tuned for a special write-up of my favorite restaurant in the U.S., perfect for when you have a bit more time, but right now let's plan our 24 hours in Baltimore. I have  selected a hearty blend of food and poetry to make you also smitten with a city usually recorded for its football wins, crab cakes or crime.
Continue Reading
Angela Petersen of Far & Wise and I share at least one thing in common. Both of us tend to be travel-hounds seeking out the exotic and tantalizing tastes anywhere our travels take us. And, she is a woman with a suitcase on the ready. Her blog, Far & Wise is a global grab bag of stories, culture, history and food from around the world. We both started our journeys in the Lone Star state and have set down roots in the Bay Area. Our friendship has spanned multiple states and many shared meals. She's currently inviting one of her readers to win a free trip for two to San Francisco in celebration of her one year anniversary of moving here! Since I can't enter the contest myself because I live in the sparkling, nay, foggy city by the bay, I invited her to share a guest post blending travel and poetry. This peek into another side of Robert Louis Stevenson and his adventures abroad stretches my perceptions of him farther and leaves me feeling a bit wiser. Well played, Far & Wise! The pictures below are from her travels to Colombia, India, Egypt, South Africa, and France.
Continue Reading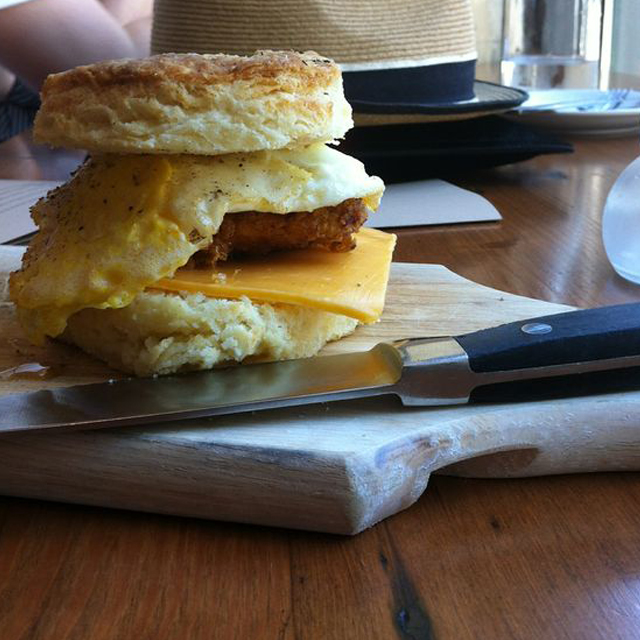 I'm not sure what got into me, but on a recent trip (okay, trips) to Portland, I found myself knee deep in biscuits. While I would like to say I offset the indulgent and oh-so flaky crumbed days of biscuit-eating with vegan food to depose my butter and flour consumption ratio, I'm not certain I succeeded.
Continue Reading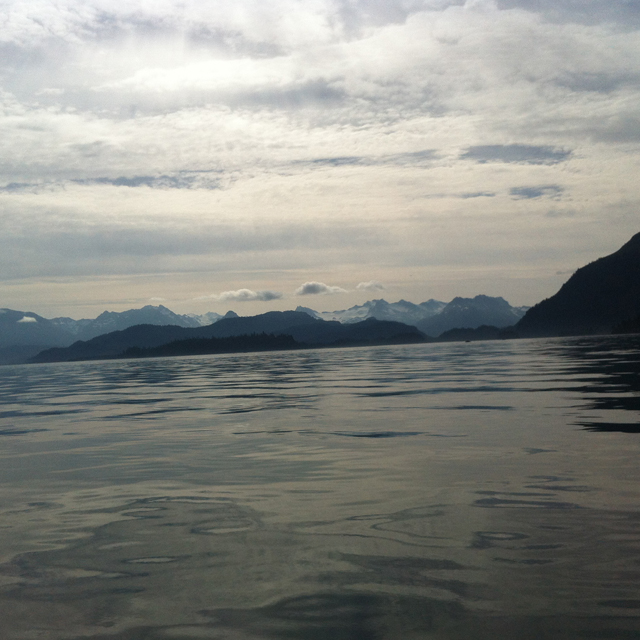 Pants fit a bit snugly. People smile in a knowing way as though they too haven't been hitting the gym quite often enough. If we were to divine how to fill in the blanks for the D word with these clues, one version we might grab hold of would be "diet." I loathe diets and this probably has something to do with being on various forms from junior high on, finding them wanting and myself hungry.
Continue Reading