Home. It can be such a malleable thing. Within the period of several weeks, it became evident that we needed to move—something we have been emotionally and mentally preparing ourselves for quite some time to fully realize, even as our physical selves coordinate the arranging of movers, the buying of boxes. In the wake of the upcoming move, I am holed away in upstate New York where the sun warms my arms and the bees buzz past my ears. Only in this third space- at once familiar and still revealing new corridors can I really consider what I am losing and what I am moving into in six short days. And so, it seems fitting to share a piece I wrote for the now defunct, but once brilliant site, I Live Here, a collection of stories of San Franciscans and the neighborhoods they cherish. As I move out of dwelling in one City by the Bay and into another city by the Bay, I will continue to unpack this identity shift and the role that living in the Richmond has engrafted for eight excellent years—where I could "bask and purr and be at rest?" as Sarah C. Woolsey describes in her poem, "A Home." Let us begin.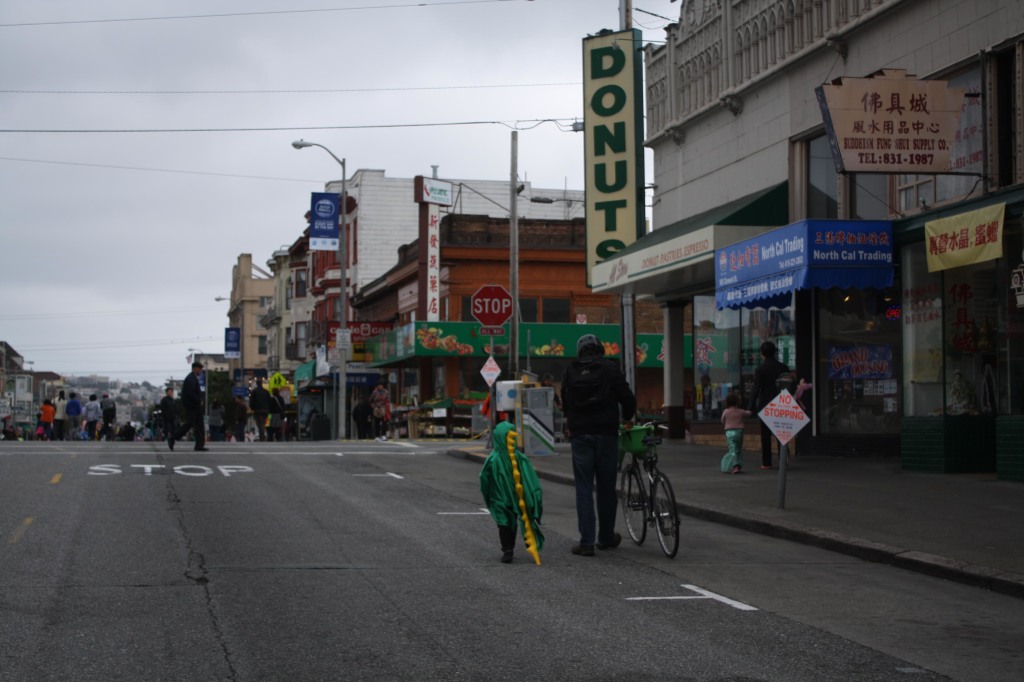 Love Letter to the Richmond
If you walk down Clement Street on any given Saturday you will find it bustling with activity. Outside famed Asian grocery store, New May Wah, bins of fresh prickly Durian fruit sit next to Hawaiian papaya with mesh bags of lychee and plastic-wrapped almonds resting in the crevices below. You will surely happen upon family businesses like Golden Gate Liquor, the only place we've found within 10 blocks that carries cans of Ranger beer or Stein's with their hearty goulash and big-screen TV's as you continue your stroll. Fantastic dim sum is yours for under two dollars whether you go to Good Luck with its dumplings or down to Lung Shan for sweet barbecue pork bao.
While I have flirted with other neighborhoods like living so deep in the Outer Sunset that the air we breathed smelled of the ocean or dwelling in NOPA before it had a hip nickname, no place has transfixed me quite like the Richmond. Perhaps it's the proximity of Baker Beach with its crisp climes and jaw-breaking beautiful backdrop that people drive long distances to visit. Some call it "the Avenues" with either a tinge of derision or indifference in their voices, but we call it home.
It's easy to eat your way through 15 countries without leaving Clement Street. People like me think about these things when considering where to set down roots. My interest in other cultures emanates from a father who spoke seven languages and a mother who speaks two. This cultural hodgepodge of overlap makes sense to my insatiable craving for bridging the gaps. There is so much here to learn!
Here, in the Richmond, I attempted my first Beef Rendang with little success as the pot smoked and the beef crisped beyond imagining. Here, too, I found recompense in trying Beef Rendang as it should taste from take-out at Malaysia Singapore. Here, I learned how to decipher the bulbous galangal from ginger and found kaffir lime leaves with the ease of locating ketchup or mayo in a big box grocery store.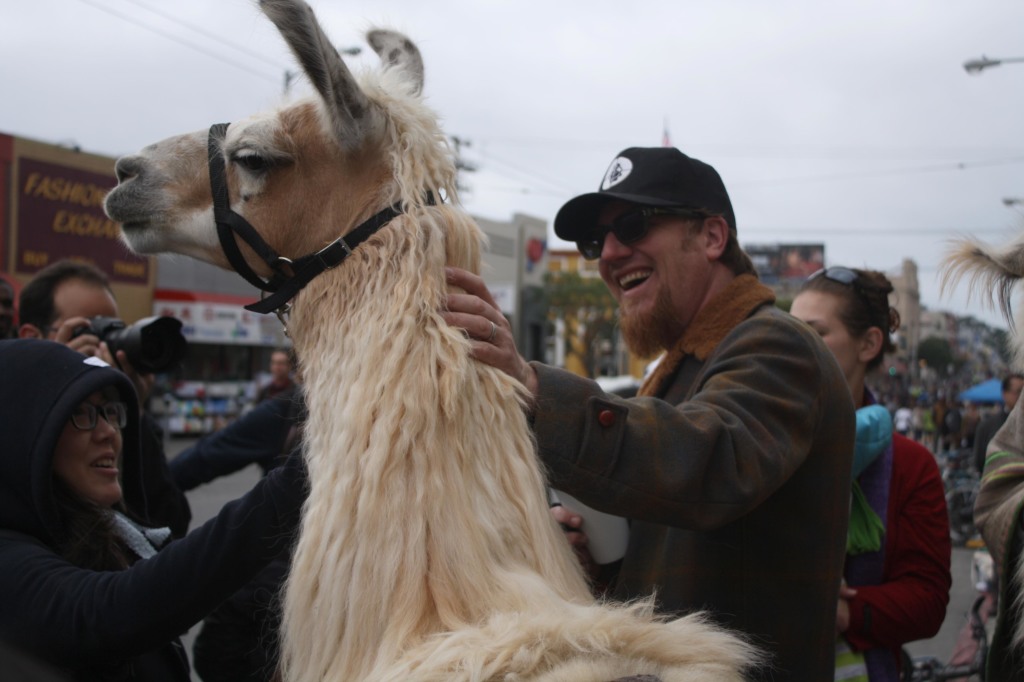 It's easy to eat your way up and down the street without ever having the same kind of food twice. People like me think about food and relish the variety found on a street like this. After working over a decade in food, I seek out creative culinary expression. My penchant for creating food poetry finds fodder during visits to Asian fusion bistro, B-Star or among the stacks at beloved Green Apple Books. We have watched two rounds of World Series play-off games with locals bedecked in black and orange at Pizza Orgasmica, or huddled around another screen, at Toy Boat while licking Double Rainbow chocolate ice cream threaded with peanut butter ribbons.
The Richmond may not offer the hipster appeal and warmer environs of the Mission, but you can warm yourself over a freshly pulled shot of Blue Bottle at Village Market and watch neighborhood residents practice tai chi in the park. With the Presidio on one side and Golden Gate Park on the other, the Richmond calls to weekend warriors who take on the back roads with their bicycles for Crissy Field or long jaunts walking through the woods just to get a whiff of Eucalyptus. All this natural beauty within the city makes this neighborhood unforgettable.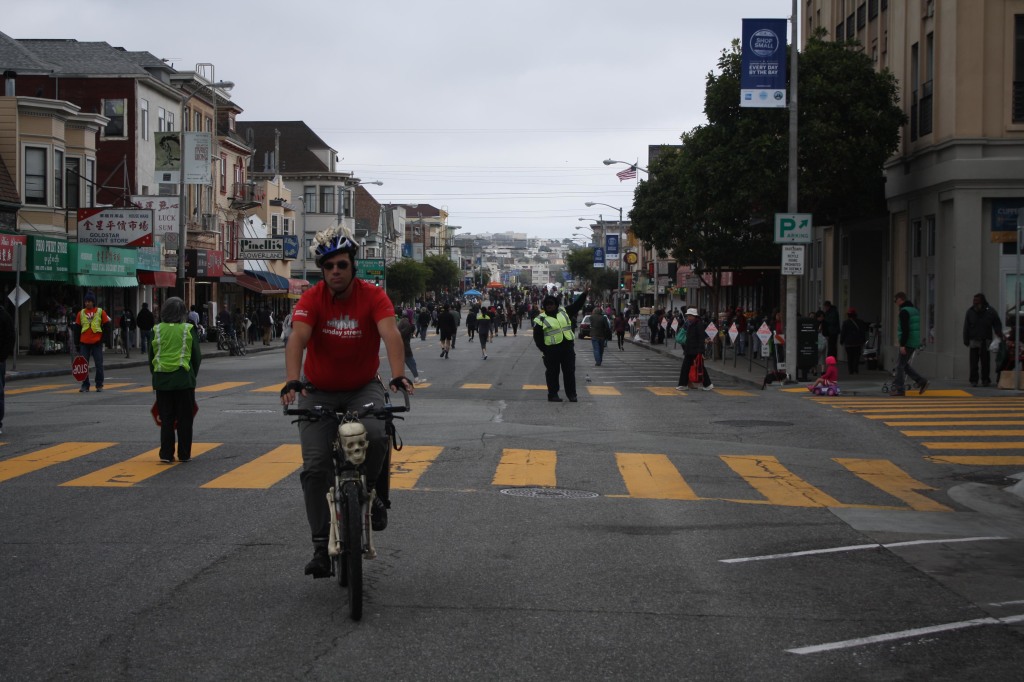 Here, I have found a friendly, family-oriented neighborhood where you can be easily known by shopkeepers and neighbors whether from slipping into Angelina's before the morning commute or reading poetry on a Thursday night at the Bazaar Cafe's open mic where the owner, Les, and I might commiserate on art, music and sometimes politics. Then, of course, there's Lee Gray at Thidwick Books, whose book savvy and helpful suggestions keep my bookcase well stocked. People in our neighborhood tend to stick around. I may have continued moving, but never out of the Richmond.
Even still, it's hard to imagine how a neighborhood can be both familiar and full of wonders yet to discover (welcome, Grindz Hawaiian). I am growing more into the person I will become as a result of living here. If you can, as the song says, leave your heart in San Francisco, you may just find mine residing in the Richmond.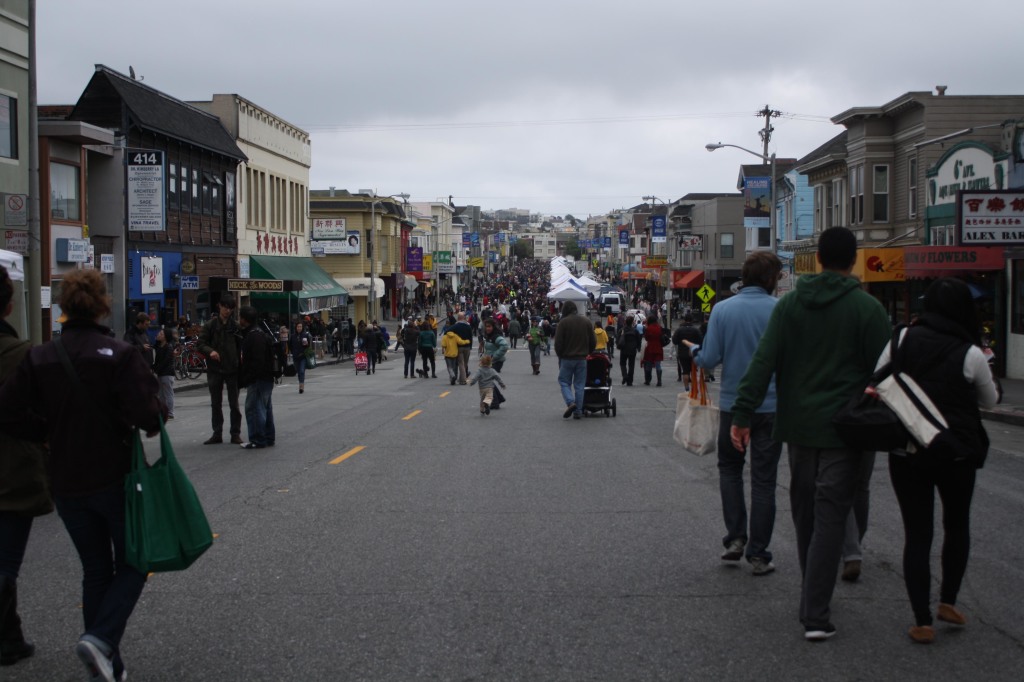 Apparently, I'm also not alone in my appreciation for the Richmond, as I discovered in this piece from chef Marcus Samuelsson about his favorite place in San Francisco. Don't miss the video of him traipsing through some of my personal haunts, strolling through the stacks at Green Apple Books or snagging an egg sandwich and coffee (Jacob makes the best lattes) at Village Market. My only beef with his article is the assertion that the Richmond is undiscovered. One of the reasons we are moving is that it is quite the hot property right now. But, we look forward to being frequent visitors.