Conversations on Art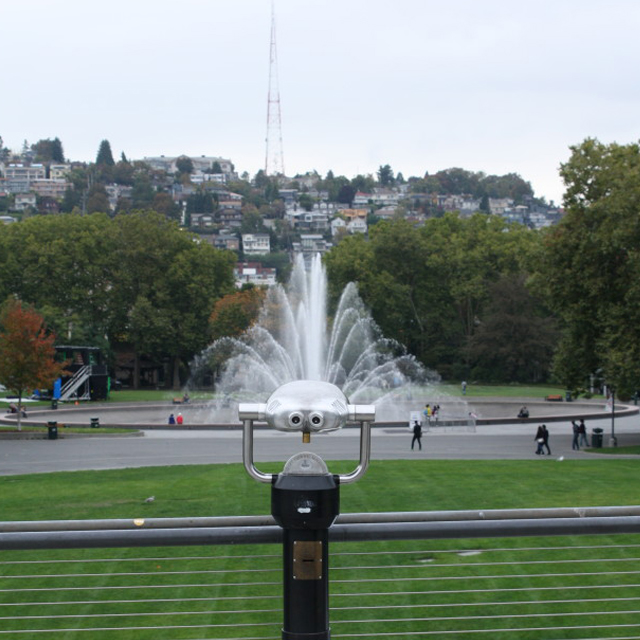 Adrenaline courses through me. Even as I tried to shut my eyes for a whole 20 minutes, my mind transported me back to Oaktown Spice Shop and the cooking with tea workshop that I led there tonight. We are on the cusp of my favorite holiday—not the one all wrapped in ghoulish attire, but the one resplendent in gratitude. I am swimming in gratitude right now. It's keeping my eyes open when they should be shut. Tonight, I met a chocolate maker, a teacher for special ed. students, a podcaster, and oodles of others who shared a kind remark and assisted with panache during the demos. One man told me he can't remember when he'd had this much fun on a Tuesday night. Another one told me he had found the workshop through the podcast (that's only a week and a half old!). One woman bought a book for her tea cart-owner mom and had me inscribe it as a gift, eager to share the easy and fun ideas with her. Another woman told me she learned a lot. A man asked me if I had ever wanted to be a teacher. You can't go to sleep quickly after these kinds of encounters.
Continue Reading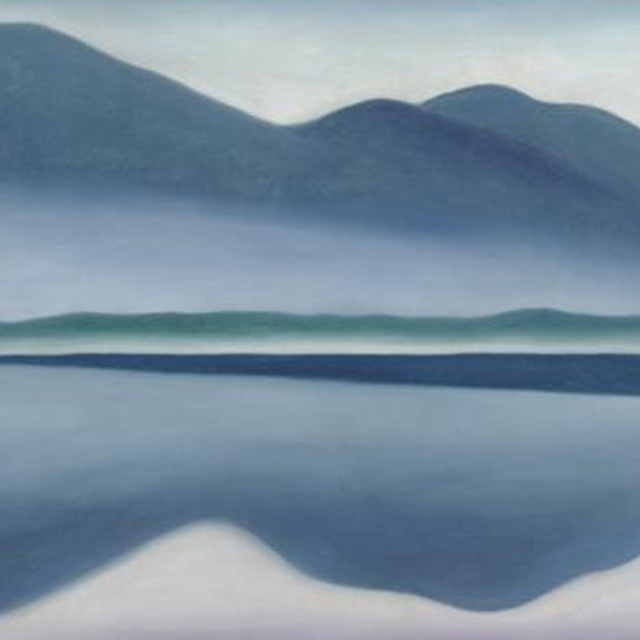 What happens in the unseen world? It is a question artists have tried answering through their media since the beginning of time. Perhaps it is one of the reasons Georgia O'Keeffe's paintings have always pulled at me. While we try to remember to "stop and smell the roses," she is examining their inner caverns, the hidden places that other than her seeing eye, only pollinators explore. Her close cropping to focus our attention on the interior world of a flower can't help but keep me transfixed.
Continue Reading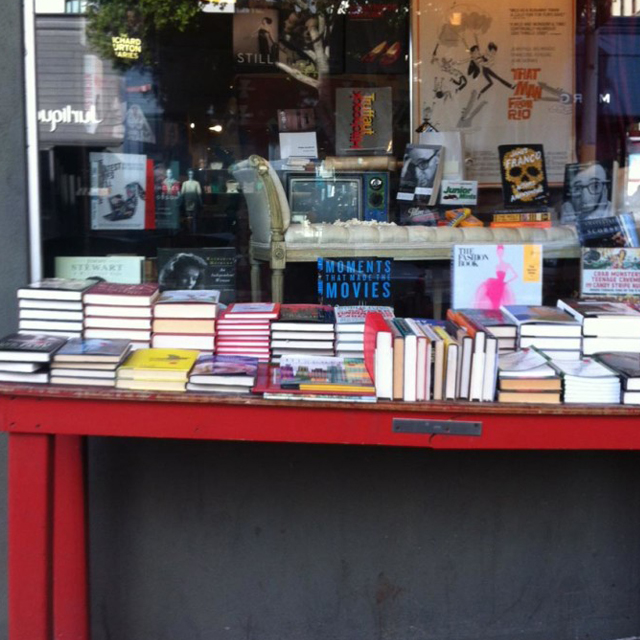 Close your eyes. Squeeze them tight. If I implored you to think of just one thing that sets your heart alight, what would be the first image to shimmer into view? This is an easy one for me to answer and a hard item to give up for 21 days. Bound in hardback or pliant soft cover, I could be the first customer if eau de livre could be bottled and sold from the glass case at a boutique perfume counter.
Continue Reading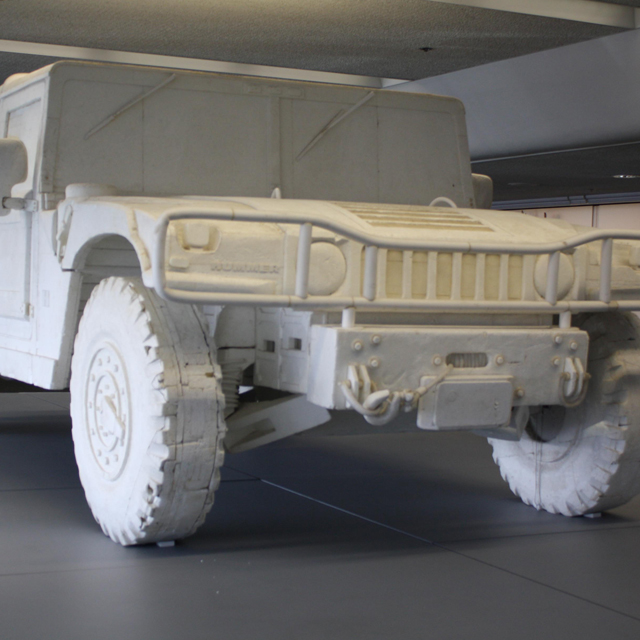 Perhaps you've heard the adage, "One man's trash is another man's treasure." If you consider the amount of trash that works its way into the rubbish bin and out into landfills each year, the statistic is quite staggering. According to Spencer Michels, "Each year, Americans throw away about 250 million tons of garbage. That's roughly four pounds per person per day."
Continue Reading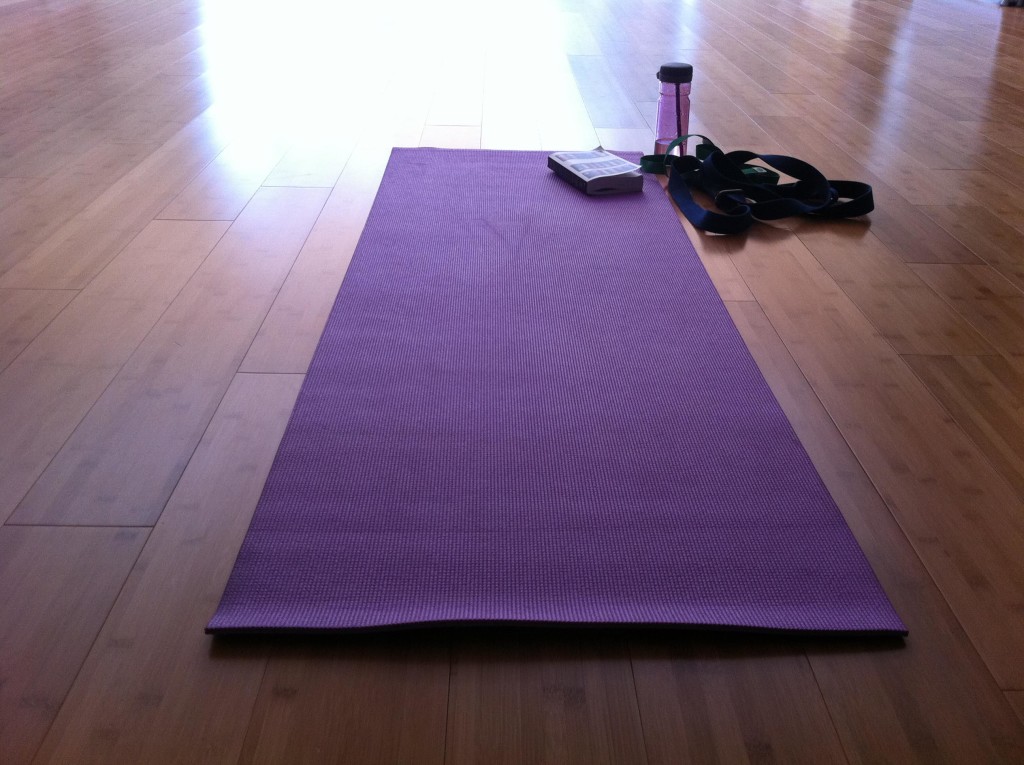 A cubby waits outside a room.
Each cube holds tennis shoes
or emptiness. My hands untie
the stringed bow to let my feet slip out.
A shoe deposit for the cube,
feet pad into an empty room.
Continue Reading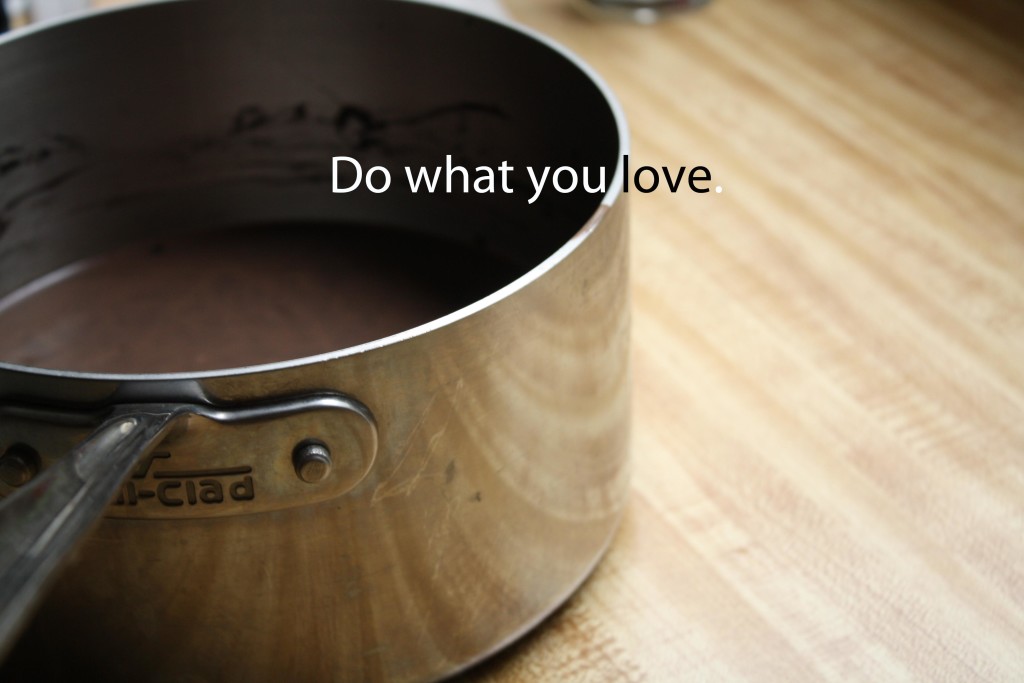 What is that one dream or goal that feels just out of reach? You know the one- perhaps you pull it out of its secret drawer kept lockbox shut to regard it from time-to-time. Maybe, it's an open secret- something the people around you know you enjoy but don't understand how fully you would endow yourself if able. Better yet, it could be that thing you are chasing with your full being that keeps you pursuing opportunities with the deft hand of someone who is hungry to fulfill their passion.
Continue Reading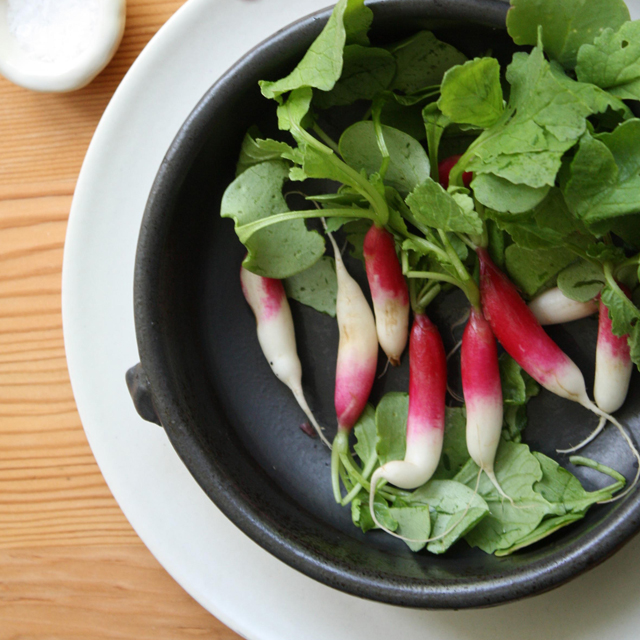 We think it should come easily.
Continue Reading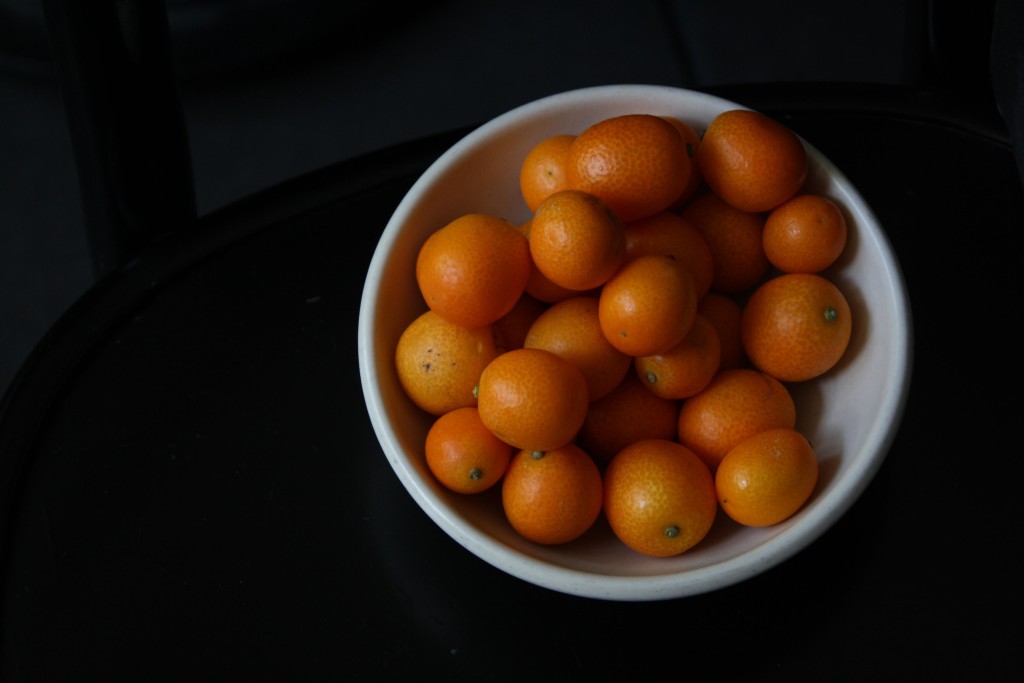 We think it should come easily.
Continue Reading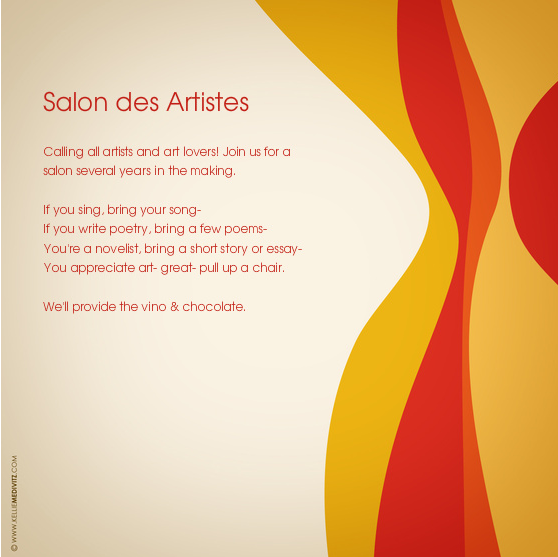 1. Send out invitations to art creators and appreciators.
I got introduced to the wonderful thing that is pingg earlier this year, but of course there is always evite or cocodot among other online invitations to email. Then again, if you have time, there is something so delicious about opening the mailbox and finding a handmade invitation. This time, we went digital and enjoyed watching people comment and respond.
Continue Reading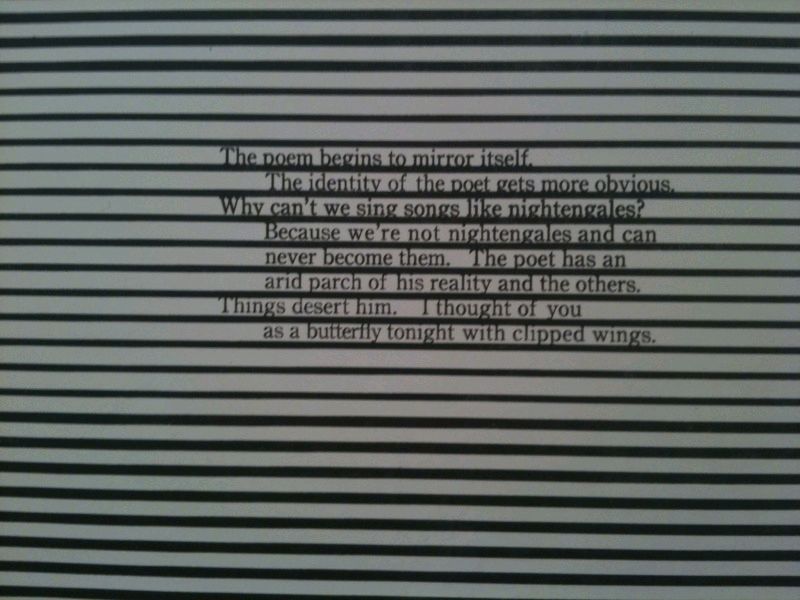 Modern art. Canvas of miniscule stripes atop larger canvas of miniscule stripes. Just another painting hanging at the MOMA. Or is it? Upon closer inspection…
Continue Reading
In college, I discovered that many things in life are free. Then again came the reality that a whole heck of a lot of things aren't. Sometime during my sophomore year, I stumbled upon a delicious secret. It kept my weekend evenings regularly packed. It kept me well versed and amused at the theater. I volunteered as an usher. By signing up in advance, taking tickets and pointing paid ticketholders to their seats, I received free entry. As the lights would go down, I would find a nook at the back of the auditorium to watch the play or musical performance. Many good nights were spent in the three theaters on campus.
Continue Reading