sharing artwork party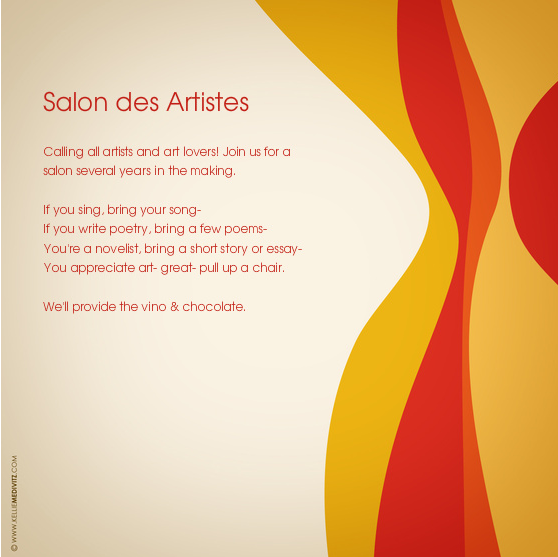 1. Send out invitations to art creators and appreciators.
I got introduced to the wonderful thing that is pingg earlier this year, but of course there is always evite or cocodot among other online invitations to email. Then again, if you have time, there is something so delicious about opening the mailbox and finding a handmade invitation. This time, we went digital and enjoyed watching people comment and respond.
Continue Reading