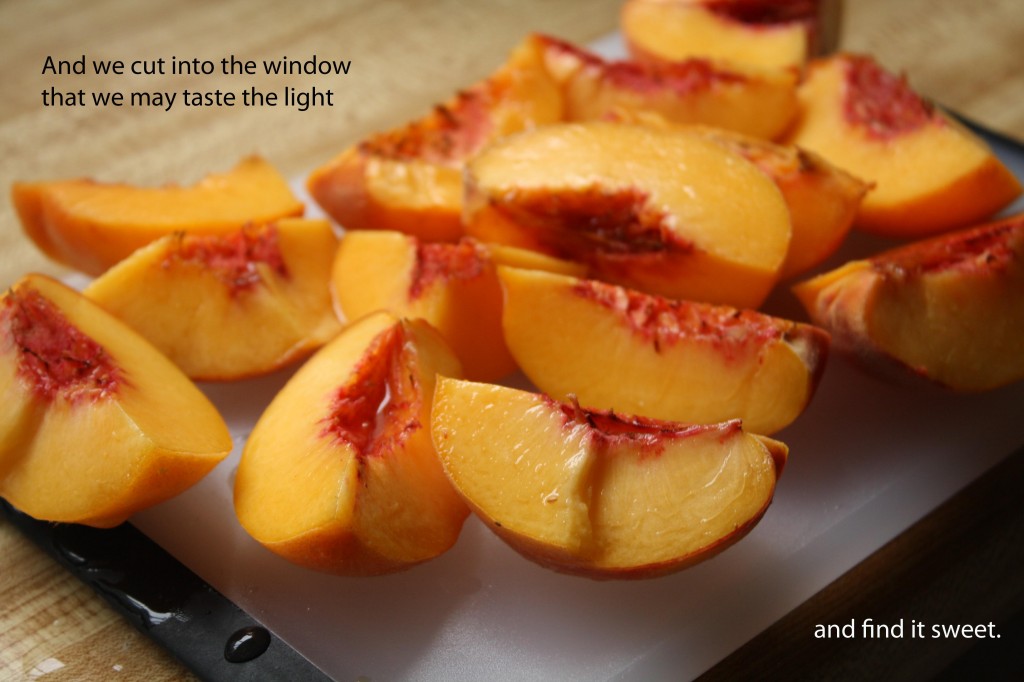 Dear Reader,
If your eyes are perusing these words, we have made it.
You and I lived through another few weeks of furtively
trying to make the most of the brief window that is
peach season in the Bay Area. Those hours spent
in front of a screen until the eyes become fleas
were hours well spent. Sunny days spent indoors,
playing a game of tag with images have come to
an inevitable close. Together, we chased the sun-
light down to Pescadero, twice in two weeks,
though I have yet to show for that second visit.
We have been through a lot, you and I. Some of you,
I know by name as your journey takes you to Australia
or perhaps your career sparkles in the city of angels.
Maybe you've hung your hat in the Lone Star state
or are chiseling out a new life in the city by the bay.
What started as life on the go, La Vie en Route,
transitioned into a fete of flavor and expression,
of poetry and possibility. I hope you will find
the same spirit lives on in The Food Poet along
with a deepened playfulness to let the poetry edge
its way ever more onto the table, to make its voice
as audible as the dinner guest who blows their
nose like a French horn, at the end of a meal.
May we, together, find poetry in our food, and
the nourishment of our spirits in poetry.
Warmly,
Annelies, the food poet