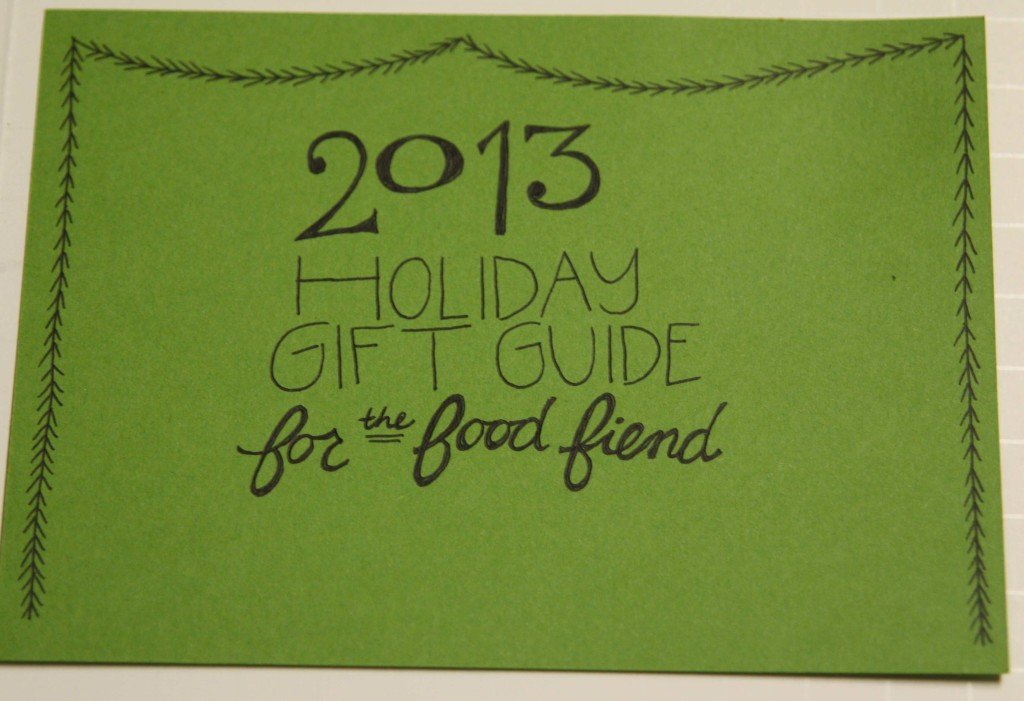 Since the holidays are officially upon us, the season of finding the perfect gift for the food fiend in your life has commenced in full effect. Some of the best gifts that can be given include edible ones that take up a small footprint and also provide a different sort of instant gratification (plus they are always the answer to the question of what you should get someone who has everything or is hard to shop for). I culled together the following list from the panoply of places I visited this year for a 2013 holiday gift guide. This list is by no means exhaustive. Do you have any specialty food finds to contribute to this list? Interested in seeing a similar list cataloguing 2013 cookbooks?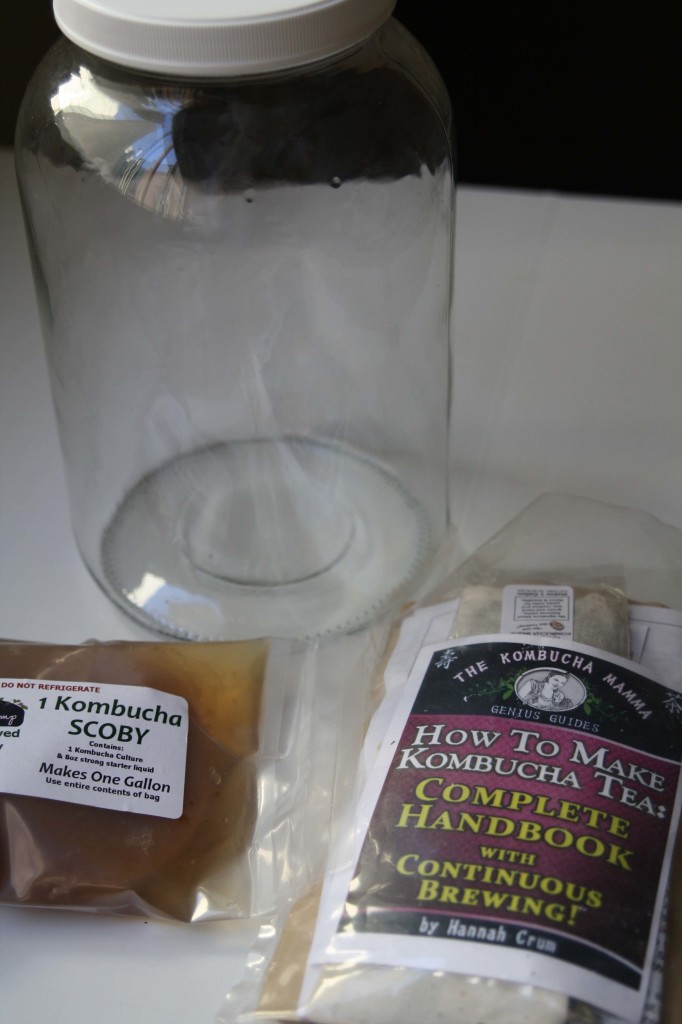 LOS ANGELES
Kombucha Kit from Kombucha Mamma
Hannah Crum's kombucha scobies from Kombucha Mamma are hearty and substantial. Her kit includes a brewing jar, pH strips, a bag of her kombucha tea blend and foolproof instructions. If you know someone who could drink someone under the table with their daily kombucha consumption, this is the gift to get. Plus, if you have any questions along the way, she provides excellent customer service. I've gotten to know Hannah from our shared passion for this tart drink full of probiotics and have even had the opportunity to see her kombucha wall of fame and kombucha hotels.
Or try: Send a six-pack and mix and match kombucha bottles for variety. Include Health-Ade Pink Lady Apple Kombucha, California Grape Kombucha, Plum Kombucha and a few bottles of effervescent and potent Kombucha Dog in Wild Blueberry, Mint and Ginger flavors.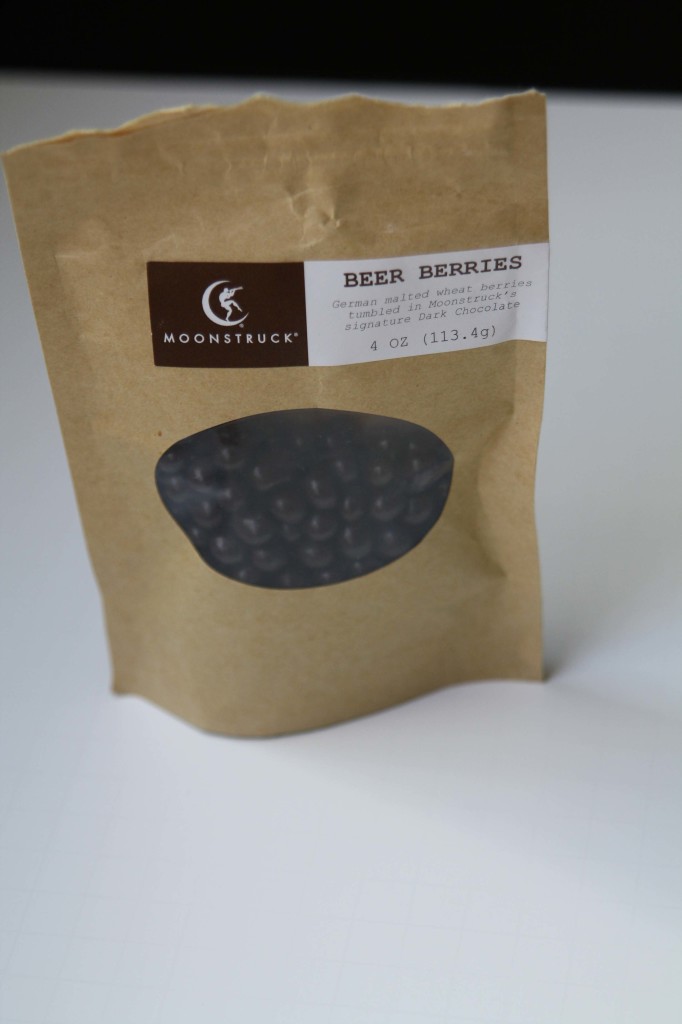 PORTLAND
Beer Berries from Moonstruck Chocolate
For the whole grain enthusiast in your life, sneak a sleeve of Beer Berries from Moonstruck Chocolate into their stocking. Hard red winter wheat berries are enrobed in dark chocolate for these crunchy, toasty morsels. Sprinkle them into a yogurt parfait or pop them into trail mix. I double dog dare you to top a scoop of fresh salted caramel ice cream with them for a really unexpected flavor with good bite. In downtown Portland, you can find the Moonstruck Chocolate Beer Berries here.
Or try: Icewine Chocolate enrobed raisins for the oenophile in your life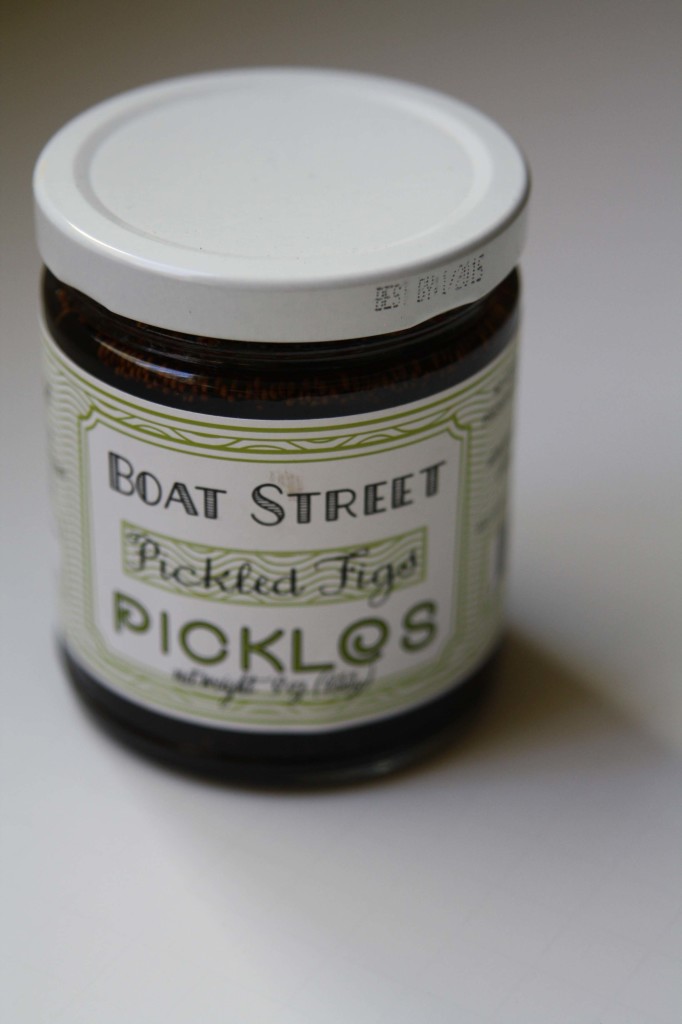 SEATTLE
Pickled Figs from Boat Street Pickles
A year ago, while walking the Fancy Food show in San Francisco, past thousands of food booths, I wandered into a side room comprised of new exhibitors and small companies. Among the umpteen samples of chocolates, cheese samples and coffee shots, the Boat Street Pickles blew me away with their pickled figs. Served simply on a water cracker with a smear of fromage blanc, the tart and sweet flavor of the figs makes an easy appetizer or, when sliced, works well sandwiched with turkey, butter lettuce and muenster cheese. Find the figs here.
Or try: Boat Street Cafe Pickled Raisins in coleslaw or on your next cheese board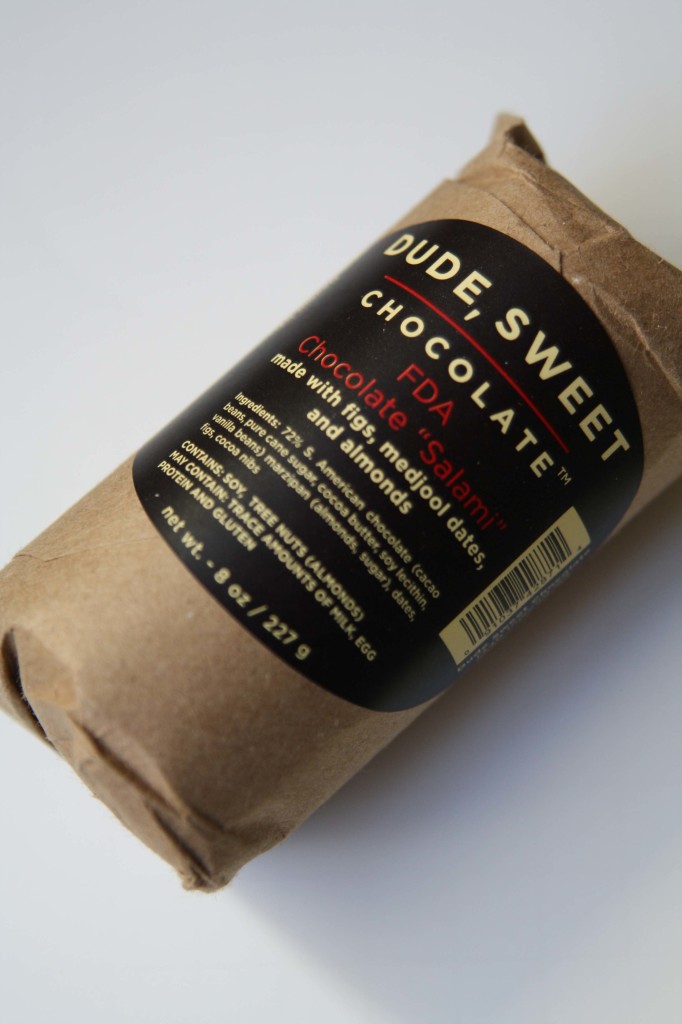 DALLAS
FDA Chocolate Salami from Dude, Sweet Chocolate
My first encounter with Dude, Sweet Chocolate happened a year ago at Bolsa Market in Oak Cliff. We found their storefront while eating on Lower Greenville recently, and sampled a bite of their whiskey-infused truffle and I kept circling the black garlic and wild mushroom truffle, but ended up leaving the chocolate store with a small salami. Be advised, there are two types of chocolate salami- FDA (fig, date, almond) and PDA (prune, date, Armagnac). The fig version is not quite as sweet. Slice it up and serve it to guests after dessert, but before they leave, just like fine dining restaurants serve confections after la dolorosa. Find dark chocolate salami here.
Or try: Dude, Sweet Chocolate's Crack in a Box– dark chocolate bark studded with nuts and nibs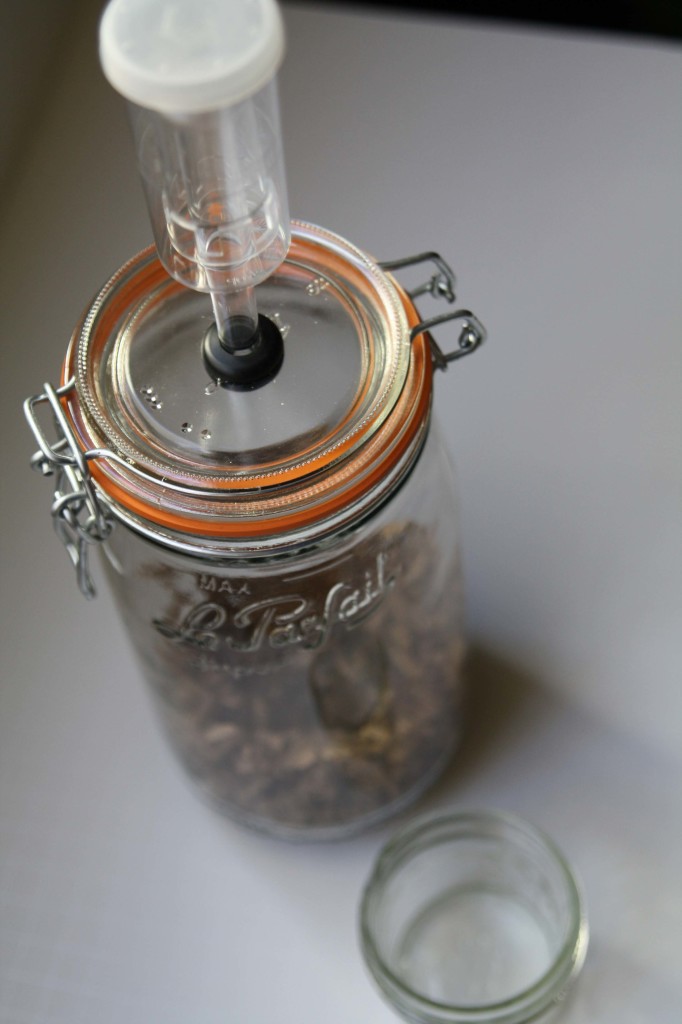 LOS ANGELES
Fermenter Jars from Rancho la Merced Provisions
For the canner in your life, this is the gift they won't be expecting but will not hesitate to use right away. Master food preserver, chef and community educator, Ernest Miller spent time putting together the right specifications for these lactofermentation jars which make a mean sauerkraut or hot pepper mash for homemade hot pepper sauce. Ernie also makes fantastic preserves and jellies but they are only sold at farmer's markets near / around Montebello, CA and while he is a friend, he is my go-to expert for all things food preserving. Note: the fermenter jar comes as part of a kit with recipes. Find lactofermentation jars in two sizes here.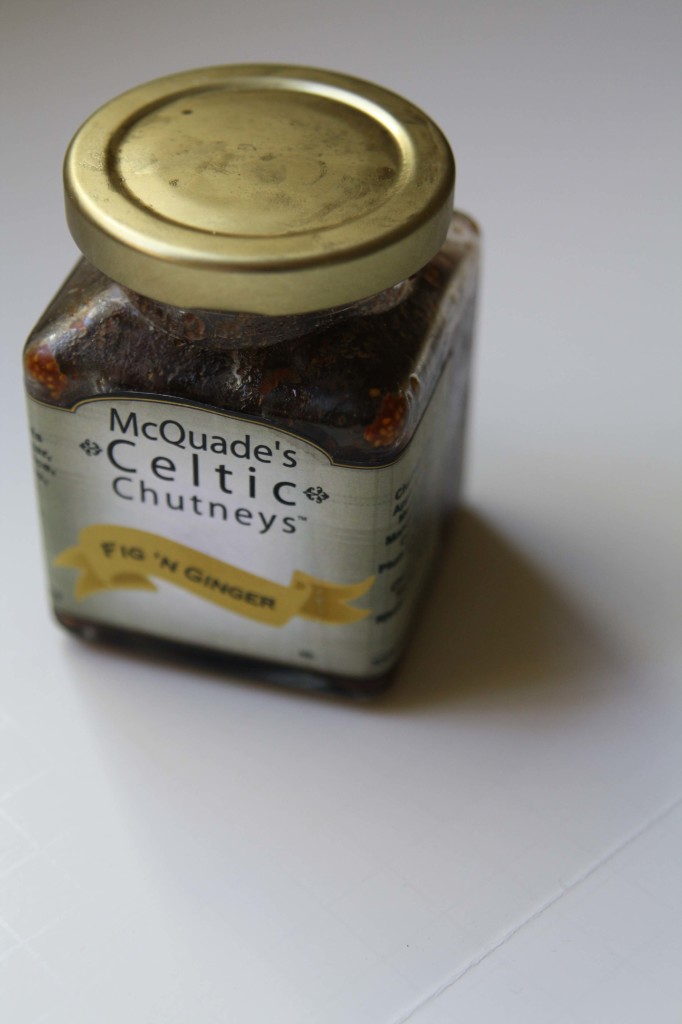 SAN FRANCISCO
Fig and Ginger Chutney from McQuade's Celtic Chutney
Long before Alison McQuade and I became friends, McQuade's Chutneys had become rather legendary in our shared city of San Francisco. She's relentless in her pursuit of how chutney can be incorporated into any food and we recently made the incredible discovery of pairing this Fig and Ginger Chutney with a Cabot Cloth Sheep's Milk Macaroni and Cheese. Bright and piquant, it also worked well with a sliver of farmhouse cheddar on Josey the Baker bread.
Or try: McQuade's Celtic Chutney in Habanero for a refreshing alternative to pepper jelly
CHICAGO
Mate Late from Argo Tea
Pop quiz: what tea can give a caffeinated boost while keeping a person relaxed? Technically, it's not tea, but yerba mate, an herb that enjoys a cult-like popularity in South America and by those in the know in the United States. Mate Late is a dynamic blend of almond, cocoa and toasty yerba mate. When brewed with a splash of milk, it can easily substitute as dessert or a cuppa caffeine to keep you going strong, which is why it's my go-to drink at tradeshows or when I need extra pep in my step. Local tea company Argo Tea boasts a number of teahouses around the city and this loose tea comes packaged in a reusable glass to-go cup. Find it here.
Or try: Charitea from Argo Tea for a caffeine-free loose herbal tisane blend of cherry and vanilla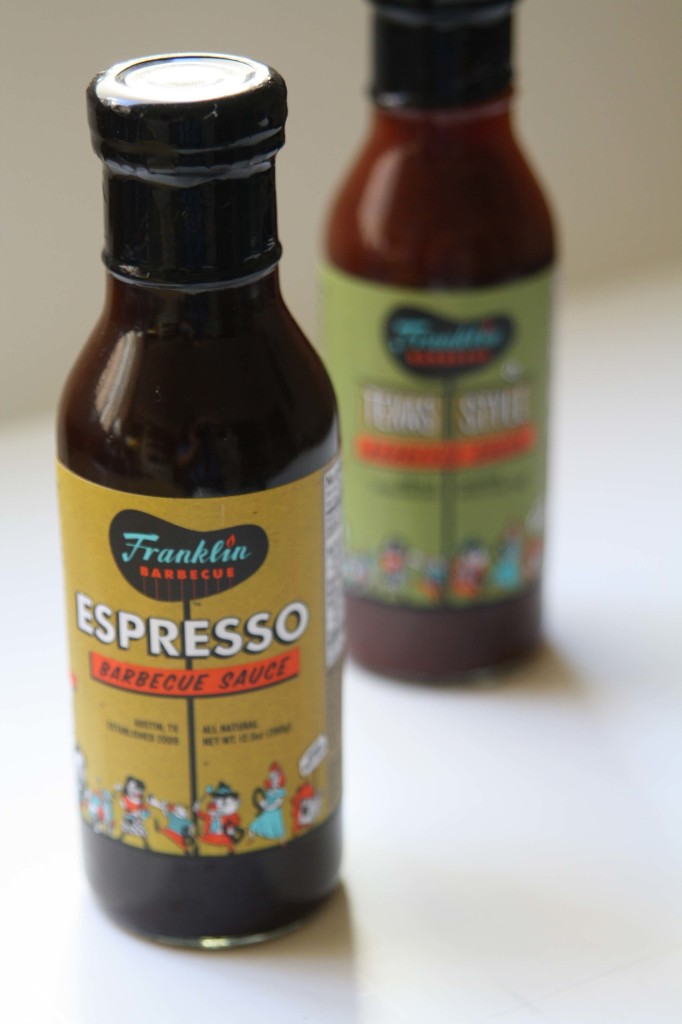 AUSTIN
Espresso Barbecue Sauce from Franklin Barbecue
In Texas, everything is bigger and this sauce is no exception. The smoked meats coming out of Franklin Barbecue have been hailed as the best in the country and so, it would only make sense that whatever kind of sauce might be doused on them need to be of superlative quality. This espresso barbecue sauce does not scream coffee but instead proves that in the pantheon of barbecue sauces, there might need to be room next to vinegar sauce, mustard sauce and traditional Texas.
Or try: a bottle of Franklin's Texas style barbecue sauce for a good sauce that's also gluten-free.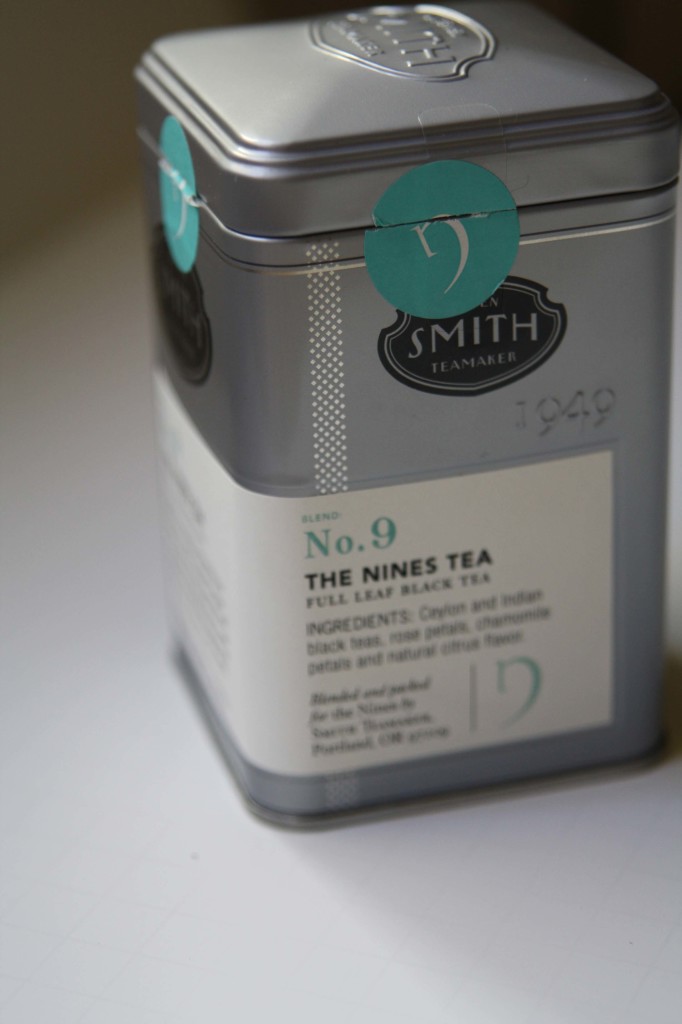 PORTLAND
The Nines Loose Tea by Steven Smith Teas
I had the good fortune to stay at the Nines hotel earlier this year and upon surveying my room found a small tin of these tea sachets with a blend customized for the hotel. Buying that tin and taking it home might have been one of the best mini bar impulse purchases I've made. The blend possesses top notes of fruit with a floral infusion in a black tea that's gentle enough to tackle Monday mornings or anytime a mood boost is in order. So, here's the thing: this tea can be procured from the front desk at the Nines. If you're feeling particularly plucky, you could try to call the hotel and see if there is some way to work out a purchase.
Or try: Fez mint green tea from Steven Smith Teamaker for a slightly caffeinated refreshing brew.
SEATTLE
Ellenos Greek Yogurt from Pike's Place
It might seem strange to put something so thoroughly perishable on the list, so let me start by saying this is a good opportunity to plan a trip to Seattle and gift a handwritten IOU certificate for Greek Yogurt. I'm obsessed with yogurt and had the great opportunity to eat Greek yogurt in Greece several years ago. All of the strained options available are fine, but the yogurt from Ellenos is exceptional. The texture is thick and smooth, creamy with its own milky sweetness but then this Greek place pairs it with indulgent mix-ins that make it over the top. Lemon curd Greek yogurt anyone?
Or try: In the delectable dairy department, I learned that Beecher's Handmade Cheese ships.
OAKLAND
Hot Chocolate from Bittersweet
You know how Pavlov created a chain reaction expectation of the bell and dog salivating? Somehow, the original hot chocolate mix from Bittersweet comes up in every in person conversation with my friend Kathy. I sometimes wonder if when she sees me without the bag of Classic Drinking Chocolate chunks in tow, if this is somehow disappointing for her. I ruined her for life when we visited the now closed Bittersweet café in Pacific Heights, San Francisco. Ever since, she has ordered it online and if I was a good friend, I would make sure to stow a bag of it as an accessory for future meet-ups.
Or try: Sketch homemade cacao nib marshmallows, handmade in Berkeley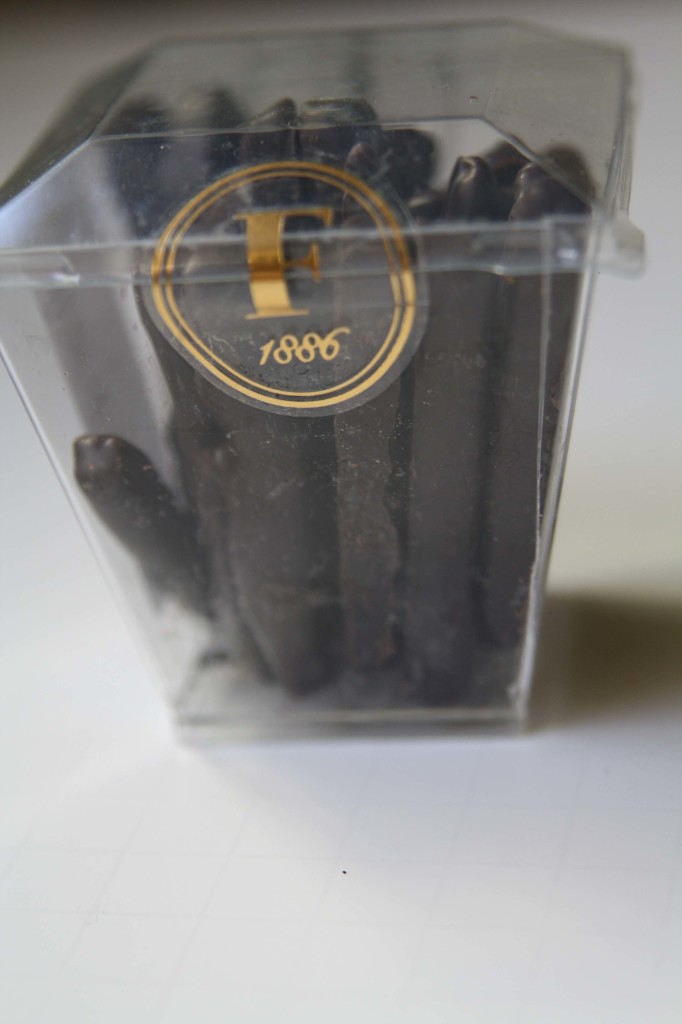 PARIS
Fauchon
While I did not personally venture to Paris this year (there's always next Spring!), I did receive two of my favorite Parisian specialty foods and thought they are certainly worth more than an honorable mention. My appreciation for the Fauchon Orangette is kind of legendary, prompting a quirky offshoot I dotingly called Buddhettes. When Katy introduced them to me years ago, I'm sure she had no idea that she was the harbinger of my very own kryptonite. Candied orange peel matchsticks are enrobed in deep dark, glorious chocolate. These little treasures are meant to be savored. Fauchon food gifts jettison me to their shop near Place de la Madeleine and make me want to seek out a nearby cafe for a noisette.
Or try: give a jar of Fauchon Raspberry jam or a tin of Violet and Raspberry loose black and green tea