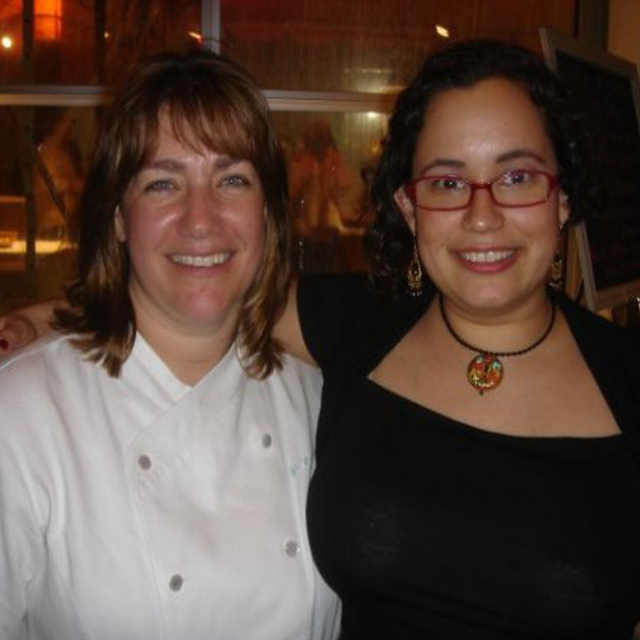 Every once in a while we all experience weeks like this one. Today was extra special too. We were on our feet for almost 14 hours, but a few things made today extra-special.
— One of my poetry teachers emailed me today. They responded that they were glad to hear I had requested them as a mentor for Spring term because they had requested me! Yea!
— I met up with some celebrity chefs yesterday and they not only remembered who I was but encouraged me to stay in touch. Pretty sweet.
— I saw Jamie Oliver walking the tradeshow floor incognito and when I said "hi" to his back, he turned around and flashed his killer-watt smile at me.
— I had the most amazing cocktail last night: pear and thai chili infused liqueur with cilantro, sake and muddled lychees.
— I discovered how to nap effectively and stay up uber-late without being incredibly loopy the next day.