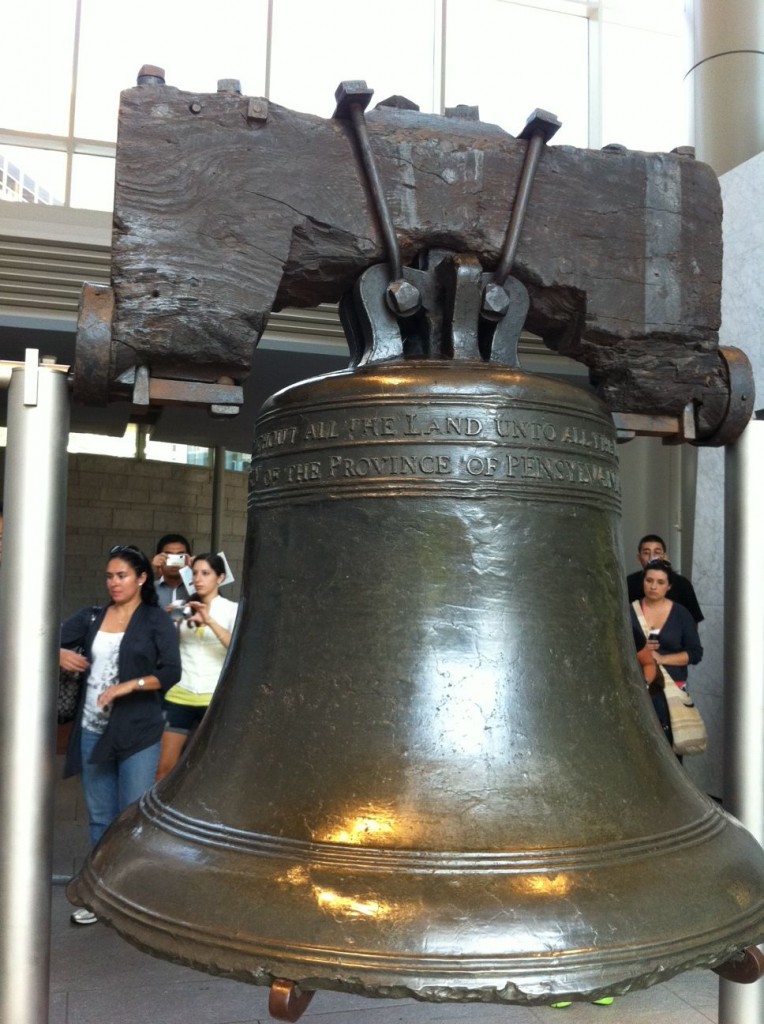 The city of brotherly love opened up its arms to this food-lover. As my first visit, I didn't know what to expect cuisine-wise outside of it being the home of the cheesesteak and associated with cream cheese.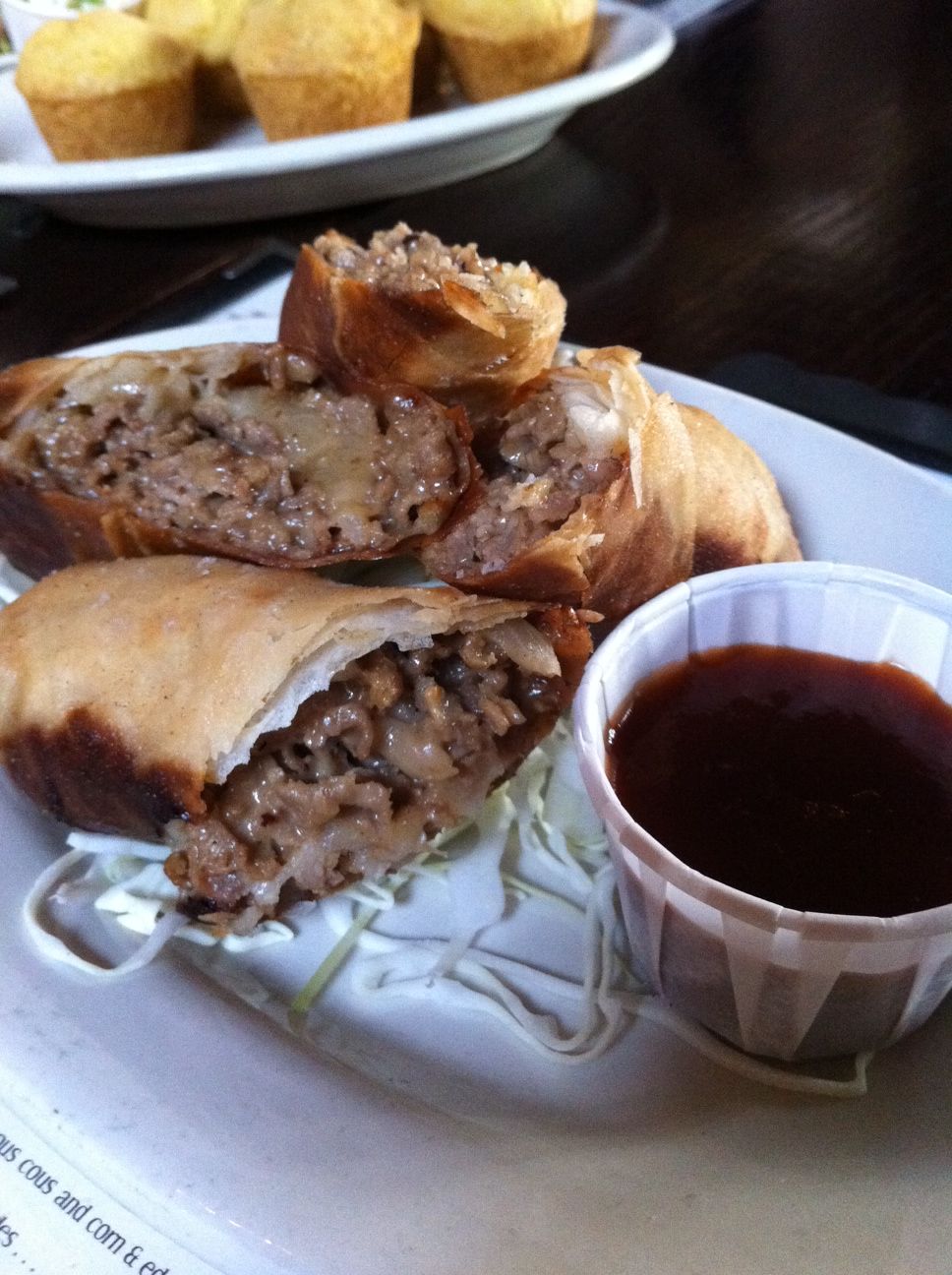 While I didn't actually visit Pat's or Geno's to throw my name into the hat of people with an opinion on the best cheesesteak in Philly, we had variations of this local favorite, such as Cheesesteak Empanadas at Reading Terminal Market and then also later at Smokin' Betty's in the form of Cheesesteak Egg Rolls.
Barbuzzo
Walking into this neighborhood brasserie, we settled in at the bar. The menu boasted eye candy of housemade fior di latte cheese on Margherita pizza and too many delights for our small party.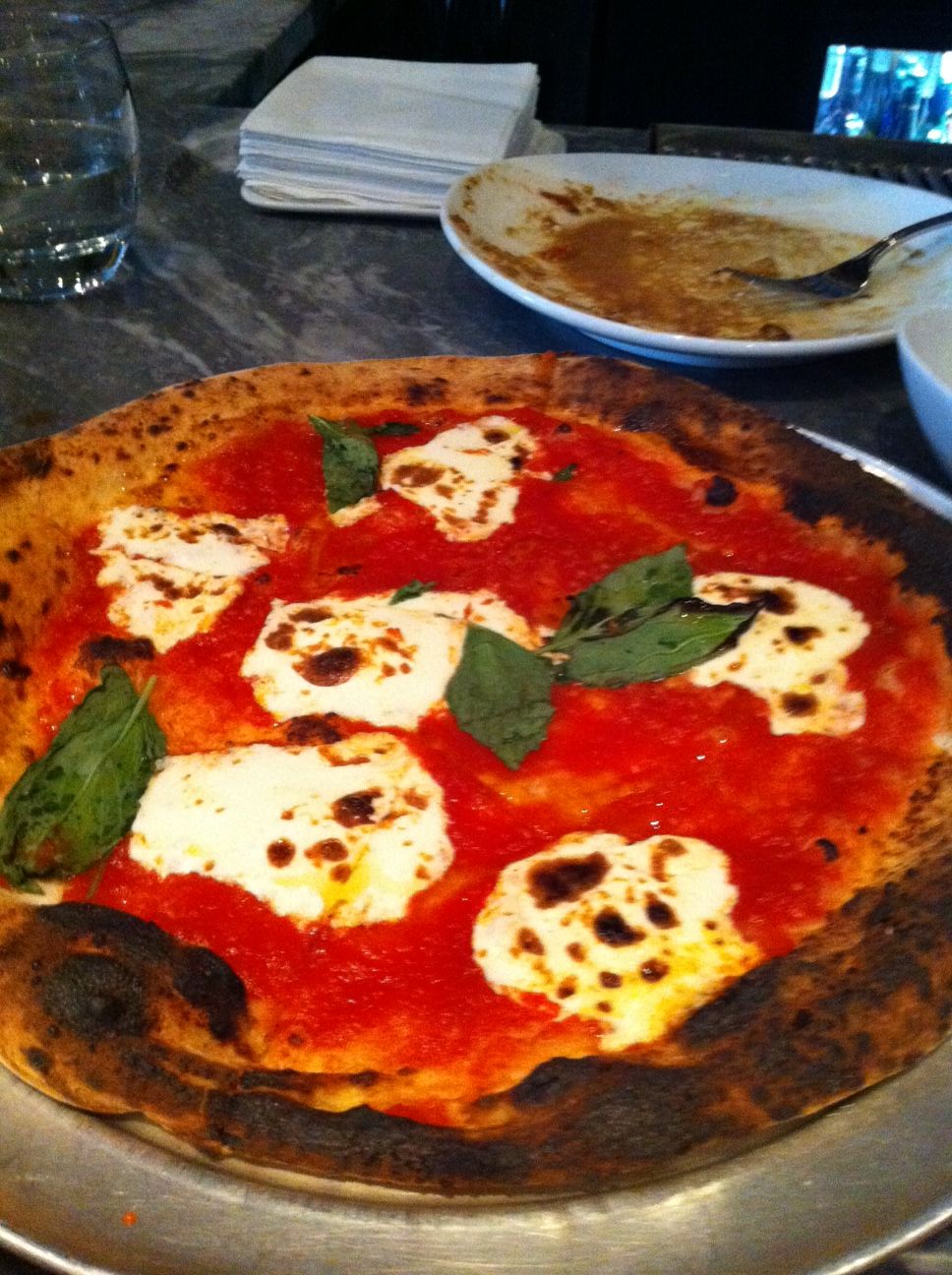 We started with the antipasti vegetable plate with a tantalizing array of beets, marble potatoes, local greens and eggplant zucchini caponata. My favorites included the roasted lemony asparagus with shaved grana padano and roasted carrots in honey with thyme and lemon.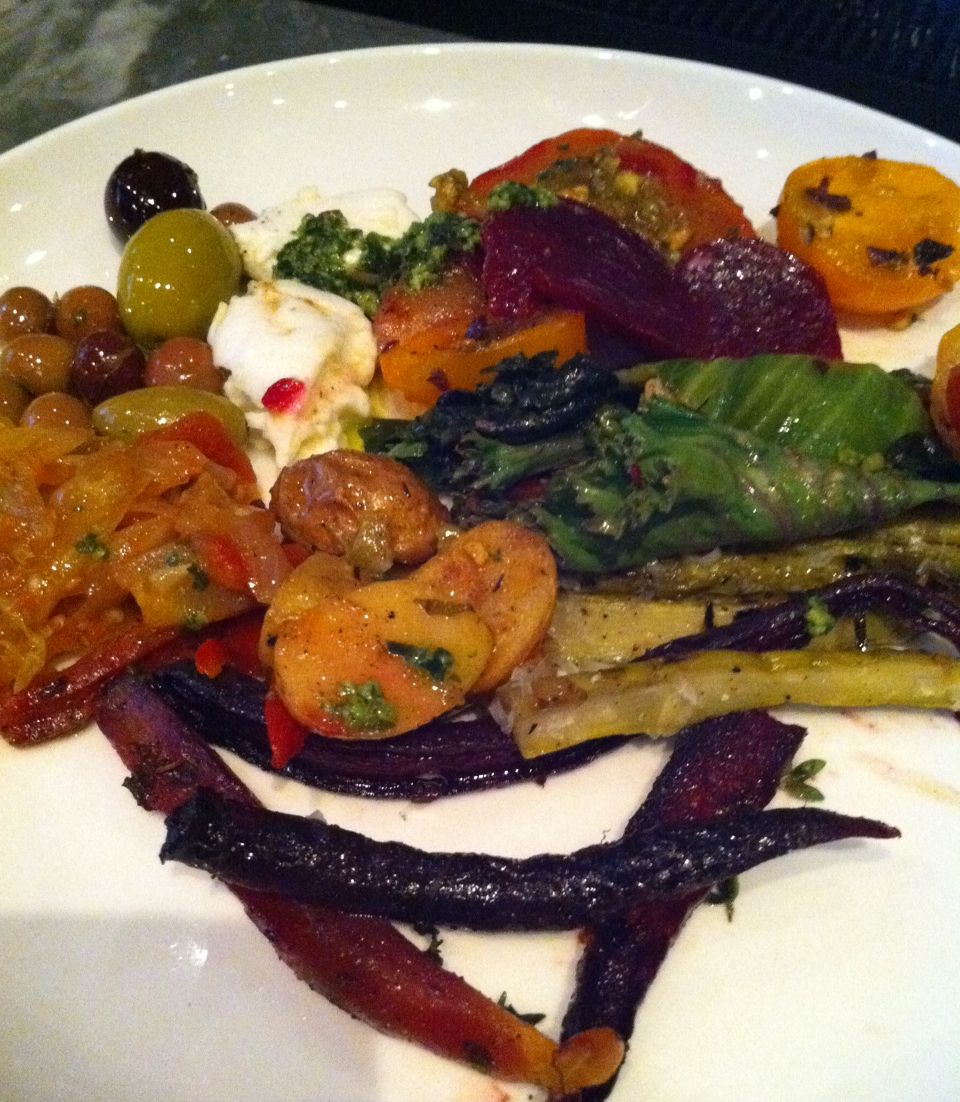 The heirloom tomato salad with shaved cucumber, toasted pine nuts, mixed basil, roasted peppers, burrata and pangrattato looked refreshing and a fun take on the traditional Caprese.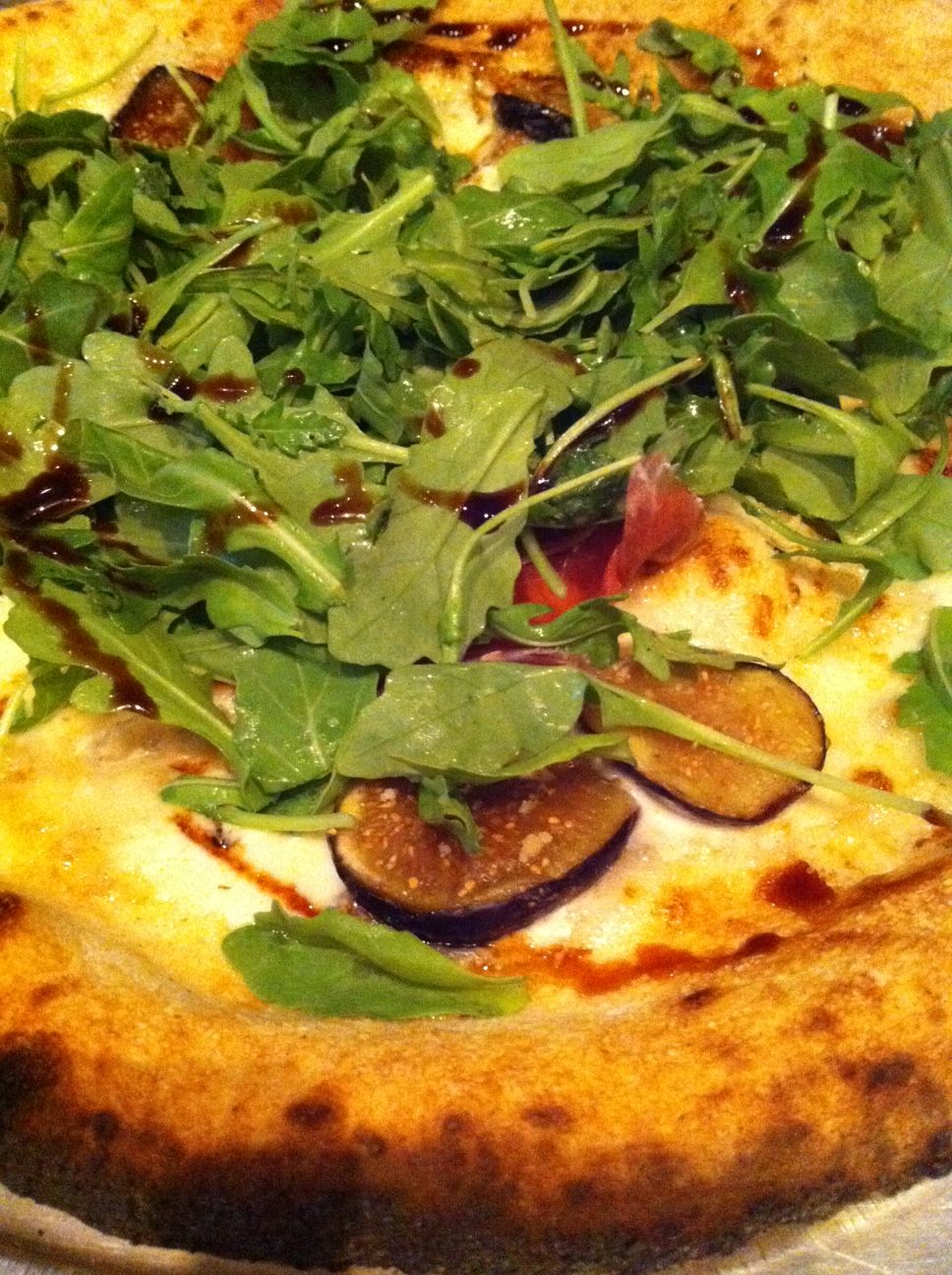 I ordered the Fico pizza with a blistered and pocked wood oven-fired crust. It featured fresh figs, gorgonzola dolce, walnuts, la quercia prosciutto rossa, a pile of arugula on top, and pomegranate molasses for a pie that tasted more sweet than savory.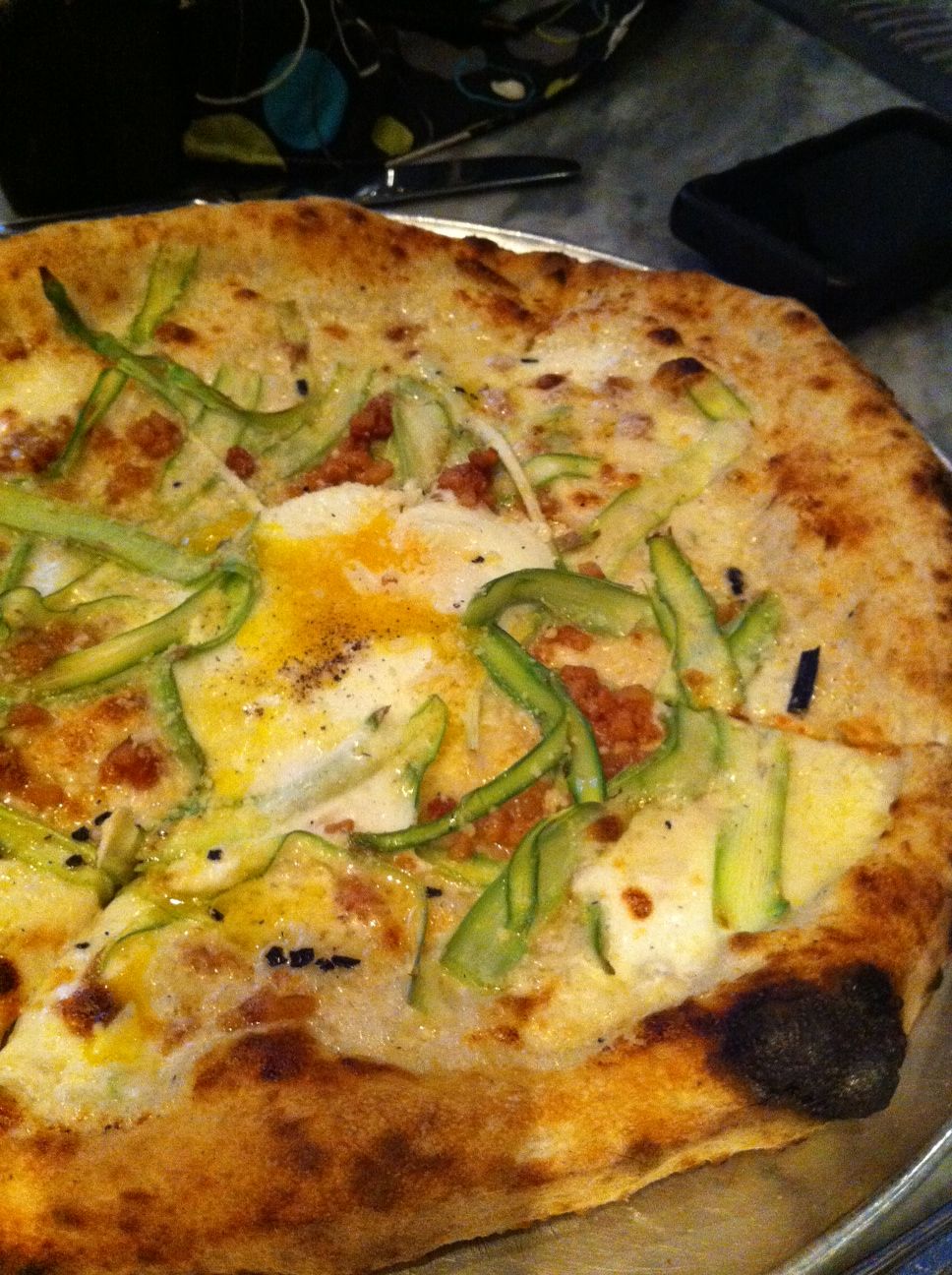 My dining counterpart ordered the Aspargo pizza- a fantastic combination of the Barbuzzo secret white sauce, shaved asparagus, house-cured guanciale, fior di latte, truffle and a farm egg on top. This pizza had me licking my fingers! The porchetta sandwich got devoured and featured herb roasted pork shoulder with melted fontina, pickled sweeet peppers and housemade mustard aioli on a brioche bun. I tried their Midtown Lemonade, which included cherry puree.
I could have easily gone back to Barbuzzo for other meals during my stay and worked my way through the menu, wanting to try the Strozzapreti with olive oil, wood-fired hen of the woods mushrooms, wild arugula, preserved lemon-walnut pesto and ricotta or the Caciocavallo stuffed meatballs. In addition to having a great meal, seeing more enticing options than your stomach can hold is a sign of a good restaurant in my book. This restaurant is part of a neighborhood restaurant group called We <3 13th Street, headed up by Chef Marcie Turney and Valerie Safran. They have five other restaurants in addition to Barbuzzo such as Bindi, specializing in modern Indian fare. I have earmarked them as places to check out next time as I really appreciate people who give back to their community and according to their cheerful leaflet in the check folder, they have helped transform what was once a desolate neighborhood into one that is now bustling and full of interesting shops and restaurants.
I had the honor of meeting Chef Jose Garces several years ago at a food and wine festival. His raw talent and keen mastery of the culinary made me a fan years ago at another one of his restaurants.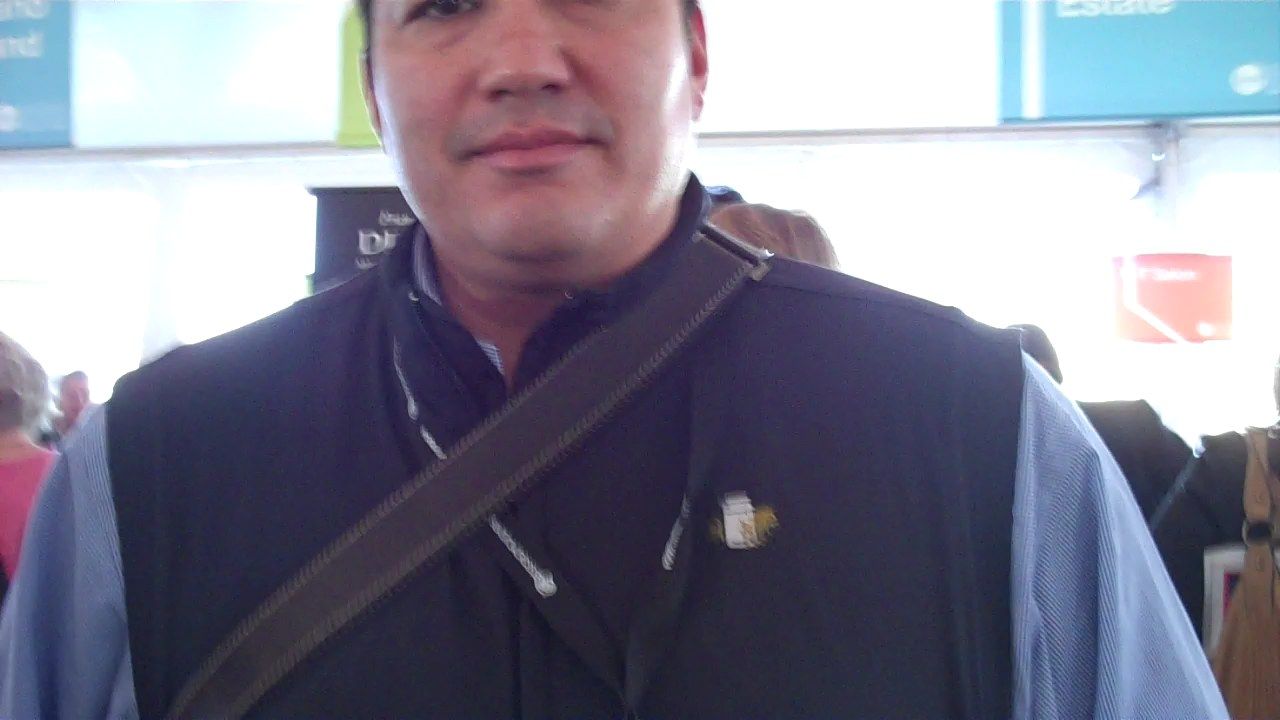 Alas and alack, this cropped pic of Chef Garces is all that remains of my interview with him and Chef Roberto Trevino at the 2008 NYWFF Festival.

Philadelphia is his stomping grounds and this is evidenced by the score of well-regarded restaurants of his around town like trendy El Vez and the investment he is putting back into the community. What interested me about Chef Garces is his background bleeding into the menus he puts together. At Chifa, there is a happy collision of Peruvian and South American with Asian accents. This is not your typical fusion fare though. In Peru, there is a large segment of the population that is Asian, and the premise behind the restaurant is as much to pay homage to the homeland of his family as to dabble in the cultural meeting on the plate. Walking into Chifa, it feels comforting and casual even as it is upscale. Overhead fans rotate air through the room lazily, as curtains separate tables and patrons giving an air of intimacy. My servers were friendly and knowledgeable, helping me work my way through the menu. This is the kind of place you want to linger.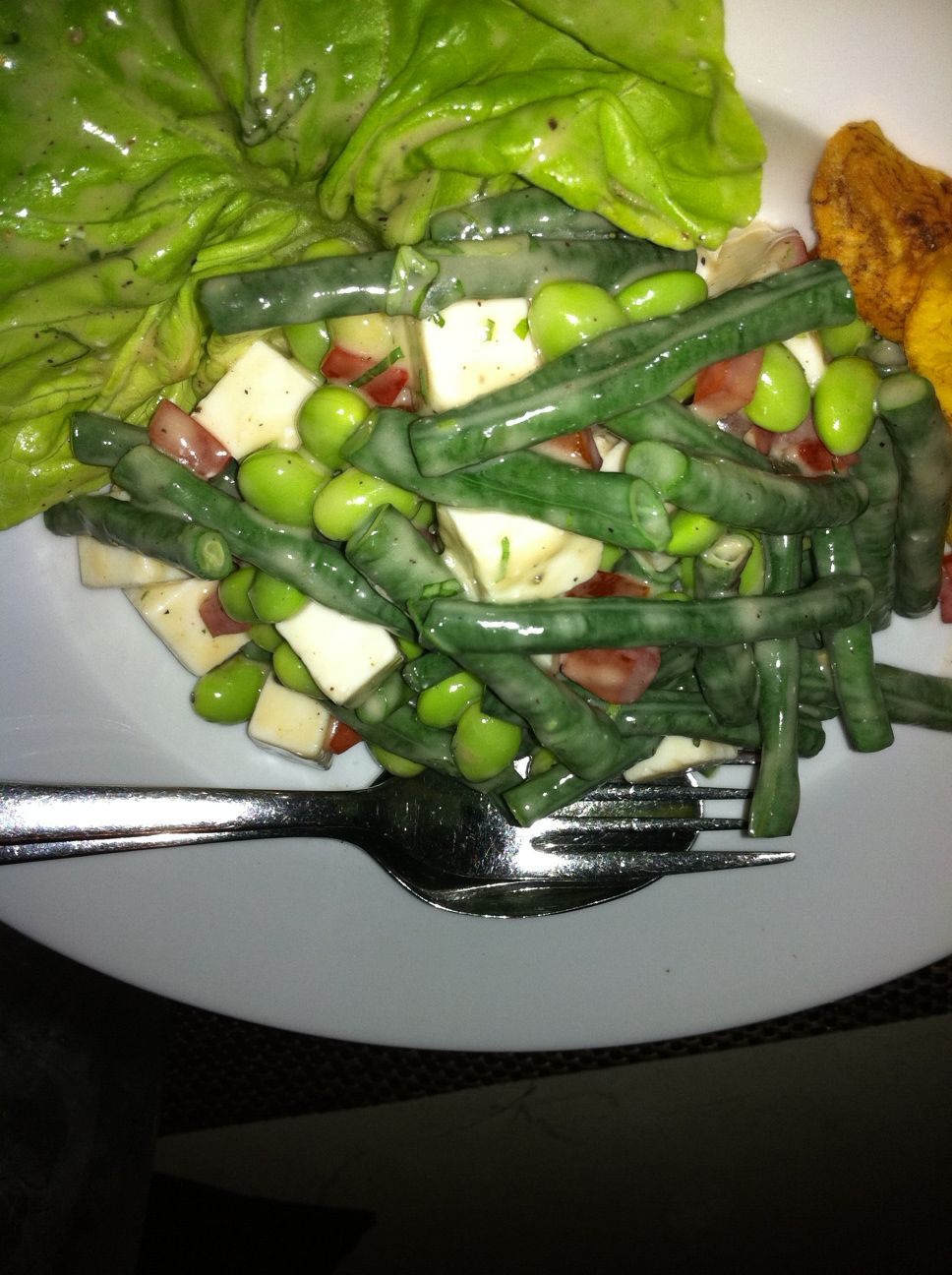 I started out with the Solterito salad, well-fitting since I was dining alone. This "salad" stars edamame and cubed queso fresco with herbs, chopped tomatoes, Bibb lettuce, haricots verts and thinly sliced, fresh out of the fryer plantain chips. Tossed in what tasted like miso vinaigrette, it was refreshing and each bite offered new flavors.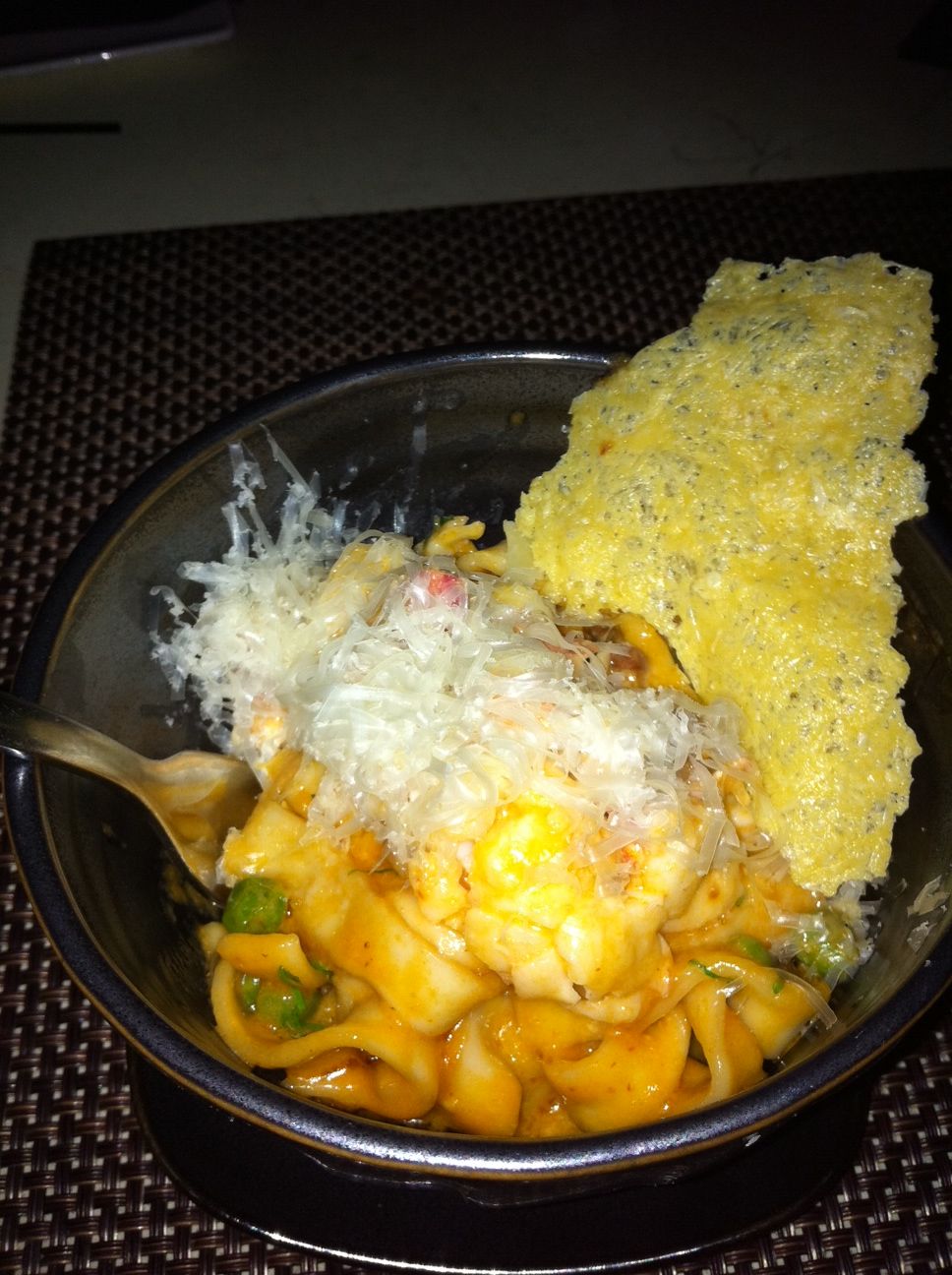 Next came the Lobster bowl, a small rich dish featuring wide noodles with lobster, bacon and green peas with a parmesan disk and served in a rocoto cream sauce. The sauce had good viscosity and rolled around the tongue and the piquant notes of the indigenous South American chili in the rocoto cream sauce that offset the richness of the lobster and slight smokiness of the bacon. The small portion of this dish worked well. I look forward to my next meal at Chifa or another Jose Garces restaurant after this meal.
Reading Terminal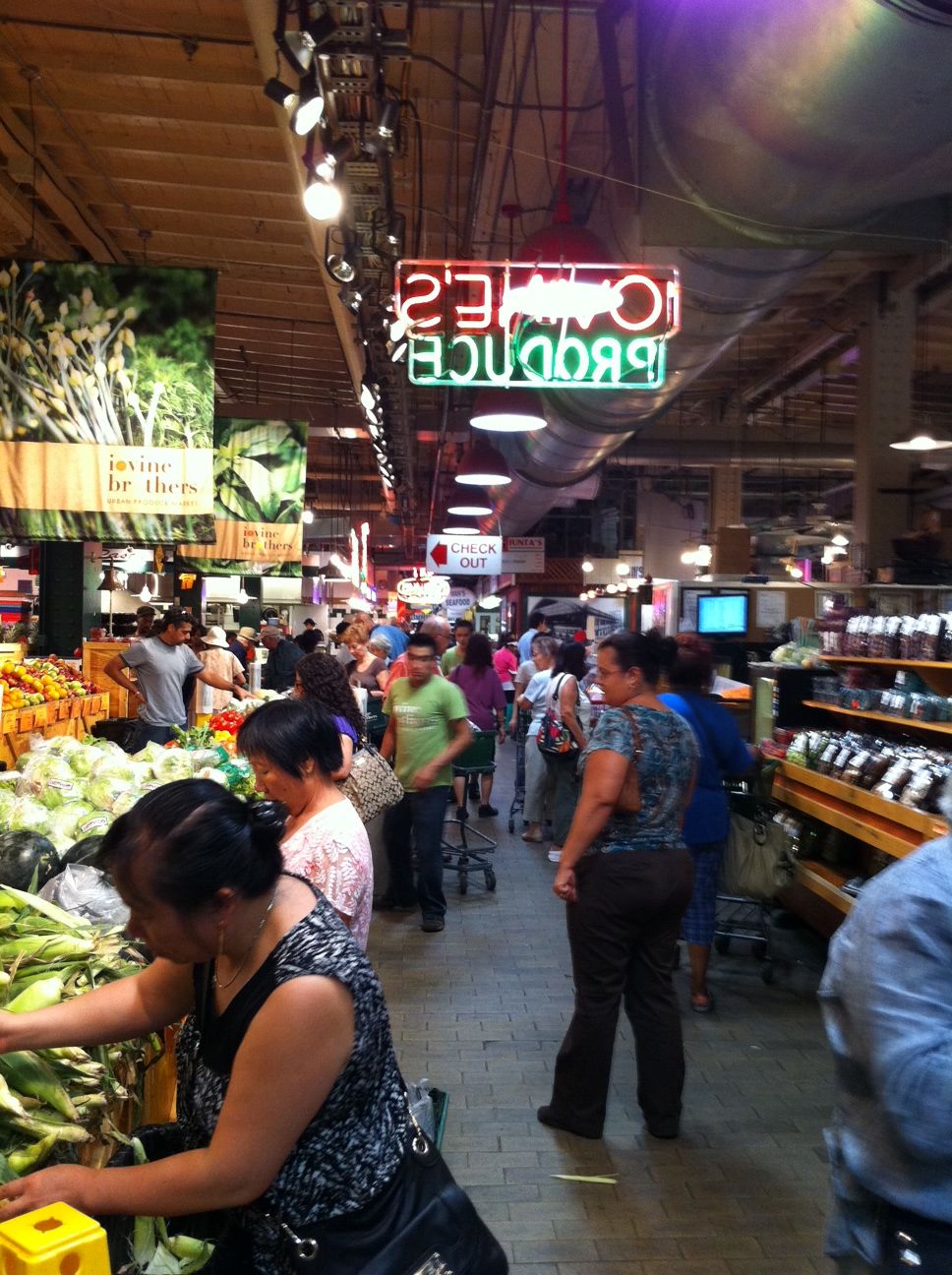 A visit to the Reading Terminal is a must for you foodies. Aisles of tightly packed food vendors hock their wares alongside tea stands or the ridiculously cute cookbook kiosk.
Toward the back there is a produce market and in the front is the Fair Food Farm stand. I had a chance to peruse this mini-market and got pulled into interesting local produce like white cranberries, gooseberries, fairytale eggplant, rosa bianco eggplant, purple bell peppers and purple okra.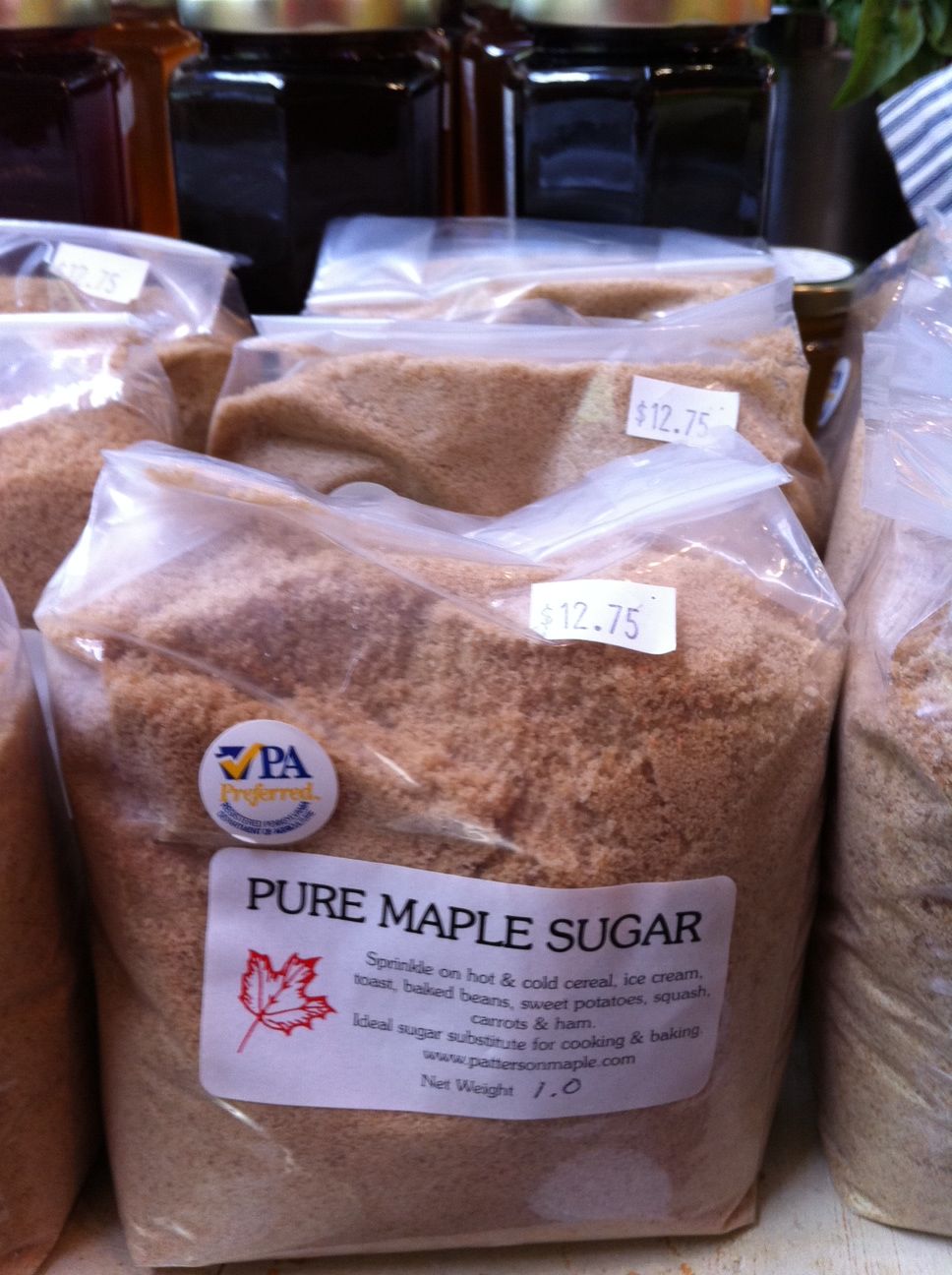 I joked with Paul who helps head up the farmer relations with the Fair Food Farm that my favorite kind of souvenirs are local foods as I paid for a basket of gooseberries, a bag of local maple sugar and a basket of white cranberries.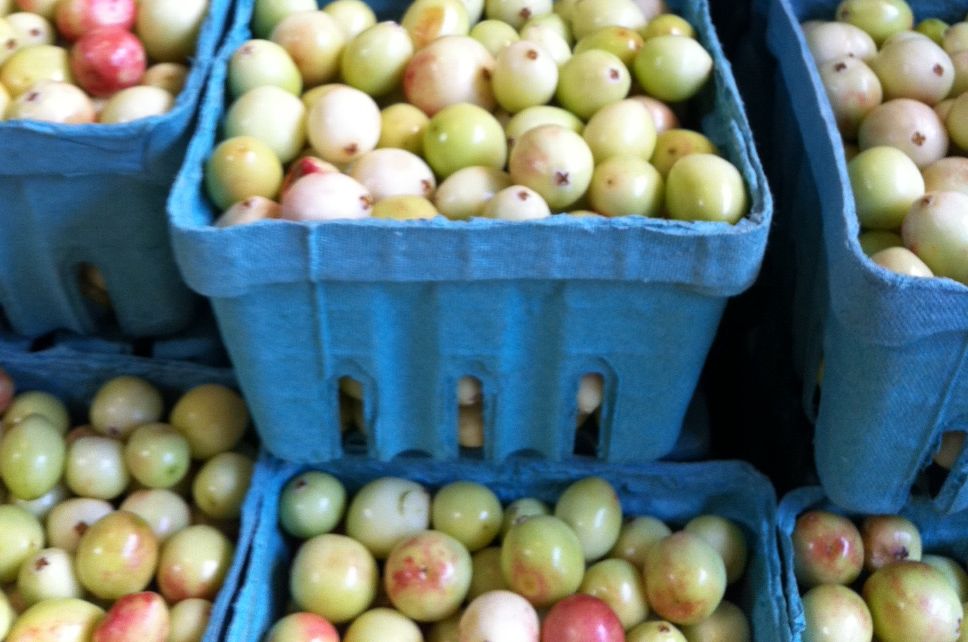 Philadelphia left me wanting more.
The food culture in this city was both surprising and a lovely discovery. What are some of your favorite restaurants in Philadelphia and foodie excursions?