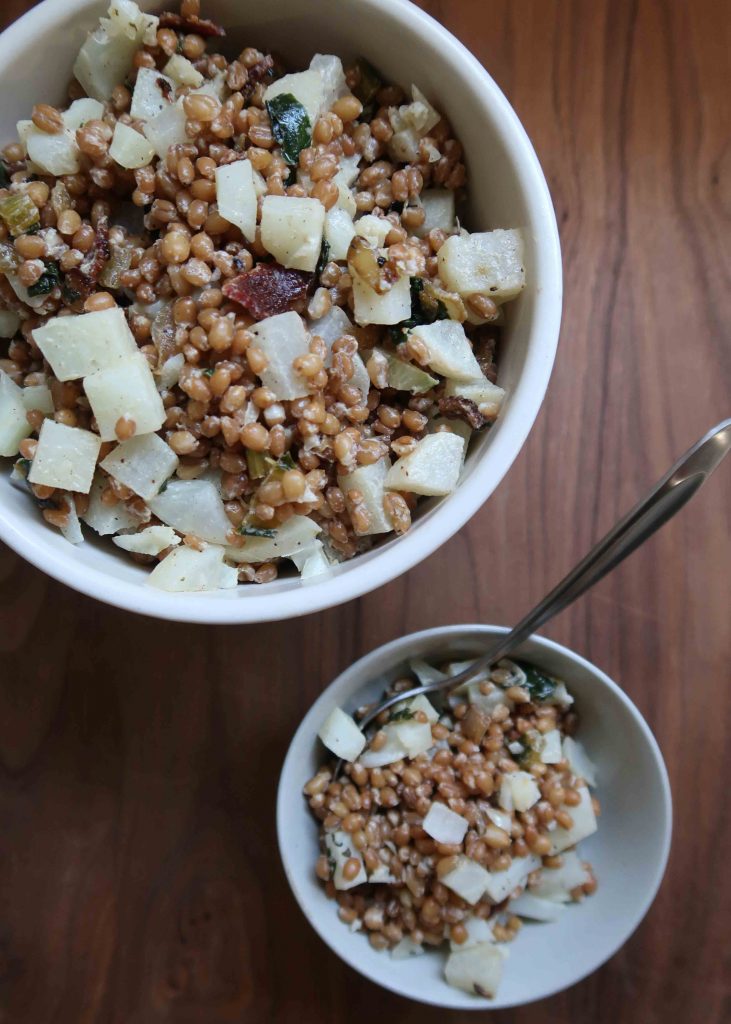 Sometimes where we end up isn't where we thought we'd go. There was a season in my life where I refused to cave into procuring a leather jacket because I wanted to be able to live overseas at a moment's notice. Somehow that jacket unwittingly became the symbol of not settling down into a lifestyle in the U.S. At the time, South Asia held my focus, even if I didn't know exactly how to make that move a reality.
We moved last week. But instead of crossing the Pacific Ocean, we crossed the nearest freeway driving south. Reasons like a string of yarn that's still unspooling went into us making the move.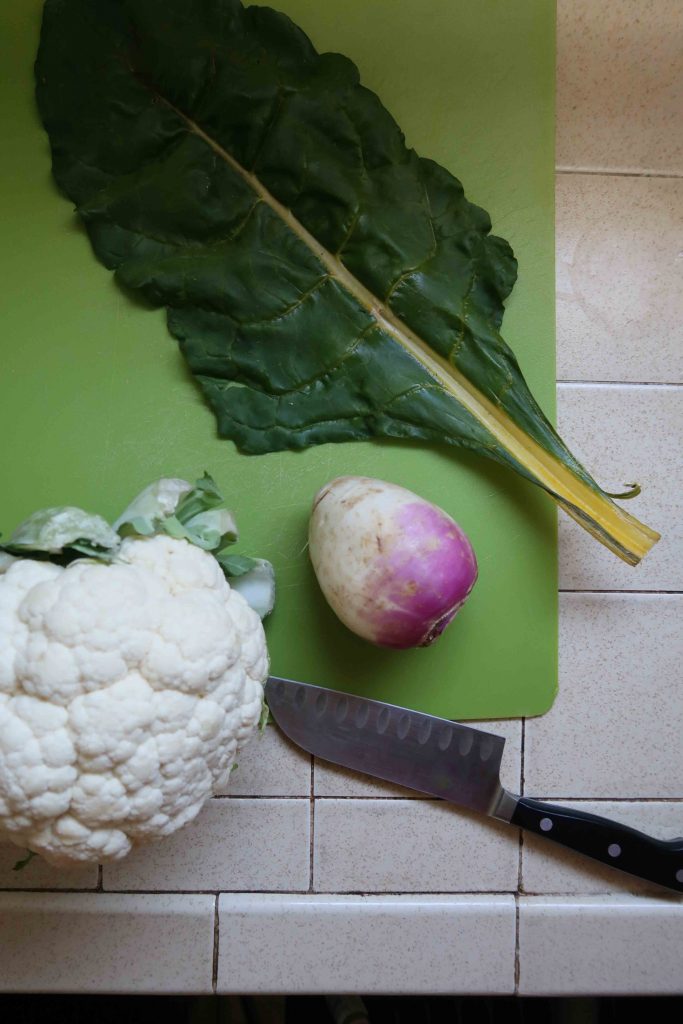 As a working artist, we wanted a space big enough to water small ideas and let them stretch and grow. Upon entering houses 1, 2, 3, and finally 4, I envisioned the books I might write at the desk facing a mature Meyer Lemon tree, the photos I might take from the single pane window with its yummy West-facing light. I even caught a glimpse of the poems to be penned in the sunny Bay window of a kitchen. Finding the right space for us felt like a scavenger hunt except instead of looking for clues in the open, I hunted consistent patches of light and considered the bones of the building itself. We would be leaving an apartment that sometimes gobsmacked visitors with its bright disposition of long French windows, light filtering into each room.
It's an interesting thing, thinking about the constraints of creativity. When given a small canvas, you make the most of its surface space, but a large canvas requires something different from the painter. Musically, Nathan's band of disparate intellectuals are gelling and sounding in sync in a way that it might be time soon to lay down permanent tracks of their progress. The notion that he can play plugged in without disturbing neighbors down the hall or downstairs is a kind of freedom. As I write this, my office is in cardboard boxes, the wall of the room itself getting scraped, primed and then ready to open for the business of unboxing its bits. This too is an exercise in patience, of a perseverance in writing even when the conditions of the writing is not optimal. Where I knew the windows best for setting up foodscapes in my former dwelling, I have yet to discover which window and time will become my favorite retreat for interesting light.
In December, we visited Edgar Allan Poe's house and it inspired us in two very distinct ways that played out as we looked for our first house. First, his study and bedroom were almost inter-connected. I could envision him lying on his bed, a line coming to mind and leaping up to walk the short distance from leisure to livelihood. Secondly, his home informed his writing and specifically one room spoke into the idea behind one of his stories (more of this in an upcoming post). It fascinated me to think how a space can worm its way into your work. How the space in which we create is part of the toolkit joining the camera, notebook, or guitar.
Most days the feel and groove of the new neighborhood makes it seem like we moved to a new city. It's been only a week and still the sounds surprise me. A rooster crows down the street in the morning and afternoon. Hens gab engulfed in the gossip of backyard goings-on next door. The booming bass of music rattles the window up front as a car passes by. A seagull screeches in its circle above the tops of the trees.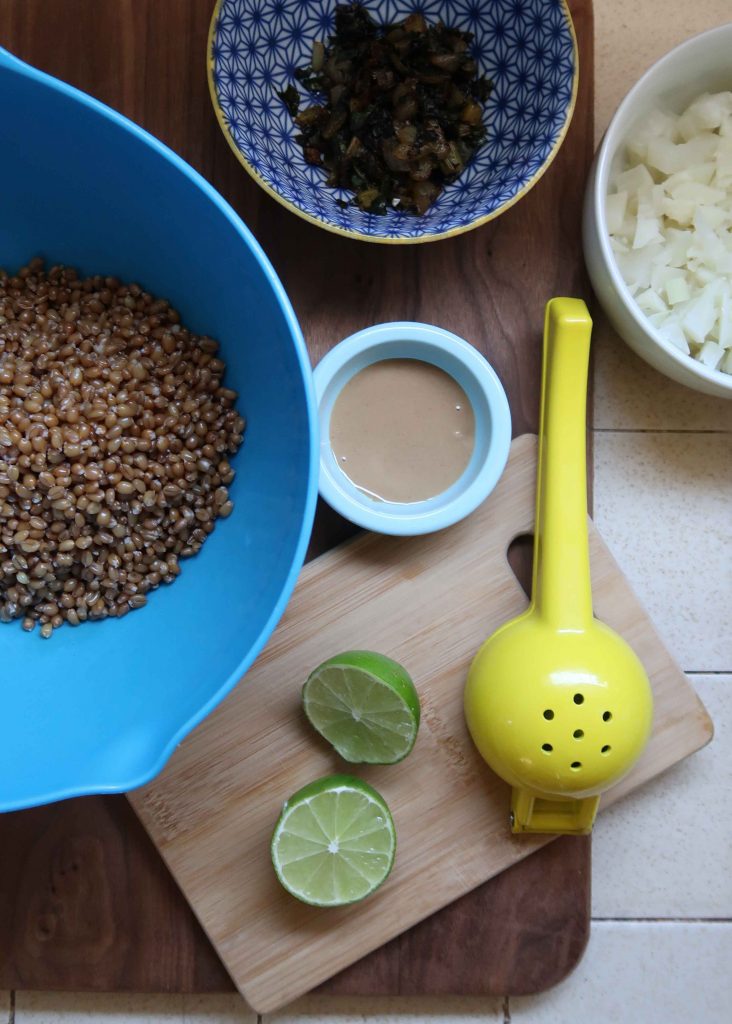 When the move began to seem imminent, I began scouring our pantry for foods better eaten now than packed in one of the many cardboard boxes and reusable cloth bags. And, there they were, gleaming pearls in the shelf of whole grain filled jars. Wheat berries offer a hefty chew and hearty addition to a lunchtime salad. Though we are certainly in the throes of Spring, the humble and under-appreciated turnip turned up into this February salad too. I'm harboring plans for fall and winter to pursue the potential in this root vegetable even as we are decidedly in asparagus and pea season.
But like a good poem, a recipe is never too late in arriving. It comes just when it needs to, even after a gestation period that turned out to be longer than intended. Even after we end up surprising ourselves with the courage required to take our creative work deeper by rooting down and filling new rooms with ideas. Even if there's still no room for a leather jacket.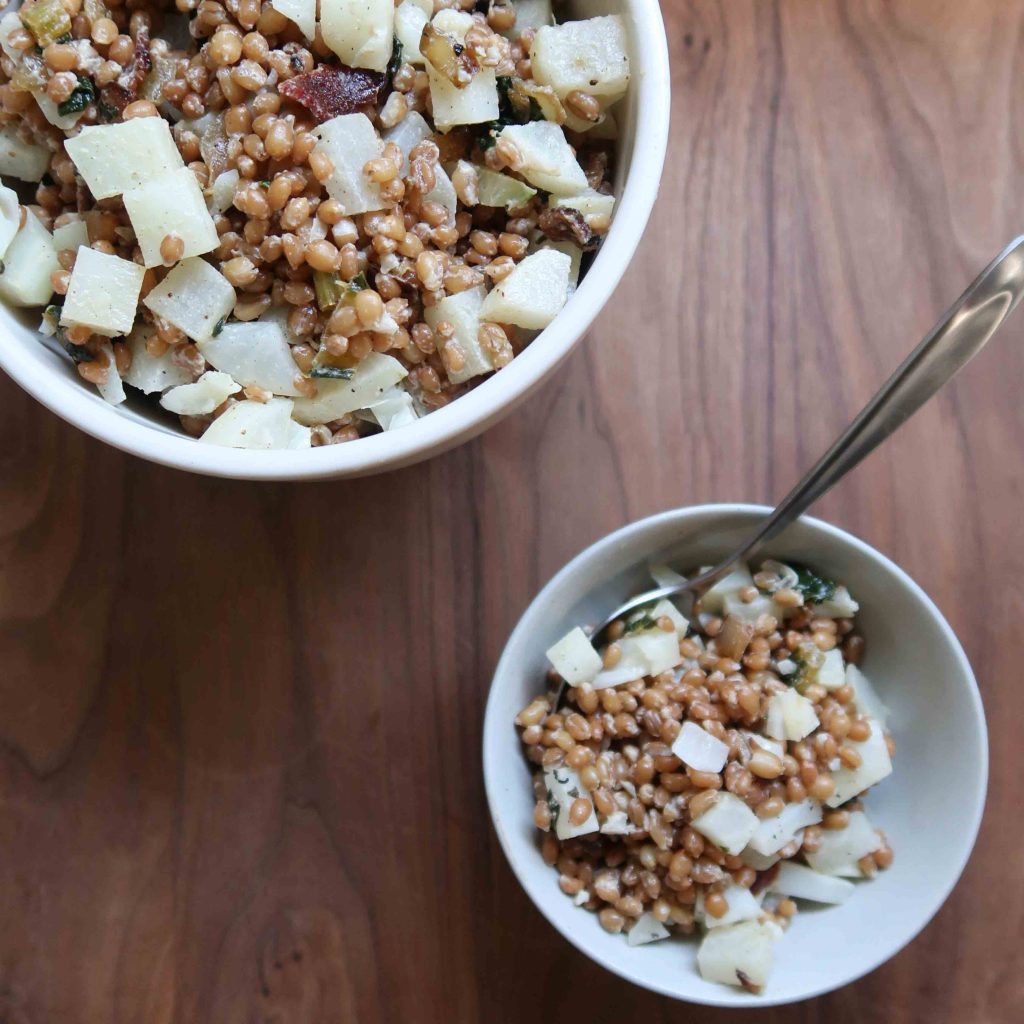 Bacon Cauliflower Wheat Berry Salad
Makes 4-6 servings
2 1/2 cups cooked wheat berries
1 cup peeled and chopped turnip
1 cup chopped cauliflower stalks
2 slices bacon
3 tablespoons sliced leeks, whites only
1 Swiss chard leaf, chiffonade
1/4 teaspoon kosher salt
freshly cracked pepper
1 tablespoon tahini
1 lime, juiced
Place the wheat berries in a large bowl. Steam the turnip and cauliflower stalks until fork tender. Add them to the bowl with wheat berries. Meanwhile, fry the bacon. Remove the bacon from the pan with a slotted spoon. Saute the leeks, Swiss chard, salt, and pepper in the bacon fat until cooked down, about 4 minutes over medium low heat. Add the cooked Swiss chard to the bowl of wheat berries. Mix together the tahini and lime juice. If it's too thick, add 1/2 teaspoon of water. Pour the tahini sauce over the wheat berries. Toss and serve.
PS- This salad is best eaten on the day it's made. (Try to stop yourself after it's just tossed).
PPS- Make this salad gluten-free by swapping out the wheat berries for brown rice. It's got a similar grit and sense of self-import that matches the swagger of this salad.
PPPS- Stash the cauliflower florets to use in a different recipe. I like to take stock and provide ideas for using the less pretty bits of vegetables like cauliflower stalks. If the size shown here is too ungainly, feel free to chop them into smaller chunks.