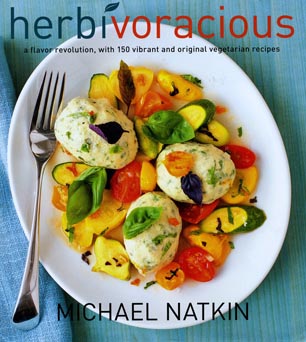 A fledgling cookbook with this much heart, I would say you might be hard pressed to find. That is a very broad and ridiculously pointed statement, but wherever you look in Herbivoracious, you find author Michael Natkin. Almost each recipe is accompanied by a photo, 115  in total, styled and shot by Natkin. The recipes span a variety of cultures taking the reader through Southeast Asia and all the way to the Middle East and the United States. Is it bad to call a cookbook ambitious? And yet, that is what a reader finds upon cracking open "Herbivoracious."
I had the pleasure of meeting Natkin earlier this year when he hosted a cookbook release party in North Beach. That conscientiousness I found in his head notes and notes peppered throughout the book also was evident as he finished preparations for that evening's party. Being early gave me the singular opportunity of unadulterated observation. As the doorbell rang and familiar faces began filling the room, I knew I would be in for a good evening. The long range had been laid out with accouterments for the appetizer demo Natkin deftly undertook as he began sautéing grapes for his Chevre with Sauteed Grapes (pg 46).
A few ooh's and ah's  escaped the group at this unusual preparation which further intrigued me when he tossed them into a bed of parsley leaves. Here, parsley played a central role and gave endless ideas of swapping them in for future salads, in place of greens. The piquant notes of the parsley and the just warmed red grapes mingled well with the tang of goat cheese and savory accent of chives. Yes, indeed, the evening would be glorious.  And so it was.
For the next course, the oven door was flung open. Up, out of the oven Natkin heaved a heavy and absurdly large casserole dish within which we caught a quick sight of bubbling cheese and the faint aroma of tarragon. A square of the Stuffed and Baked Polenta (p. 235) certainly sufficed but had me licking the tines of my fork, long after my plate had emptied.  As the evening wrapped up, I tucked a copy of Herbivoracious into my bag with grand plans to tackle it with gusto.
Natkin takes his time making the case for clever cuisine that is meatless. He opens the book sharing his story of becoming vegetarian. The intimate look at learning to cook vegetarian while his mom battled breast cancer and then later, keeping it up after she passed away definitely pulled at the corners of my eyes. He goes into great depth in a section earmarked for ingredients and then later considering the cooking equipment to welcome into a well-apportioned kitchen. Aside from these introductory sections, Natkin dives straight into the recipes, letting his descriptive head notes provide personal commentary and suggestions.
When I get a cookbook, my process for reading it is akin to working my way through a book of poetry. First comes the straight read-through, jotting annotations in the margins or marking recipes I want to take my time getting to know through taste, touch and smell. Given this method, the variety of recipes gave me a lot of ground to cover. I had a very clear idea of what I wanted to ask from cooking through the book: did I miss the meat? Did those dining with me miss it? With those questions in mind, we set off to get our fingers dirty.
Recipes for Aspiring Herbivores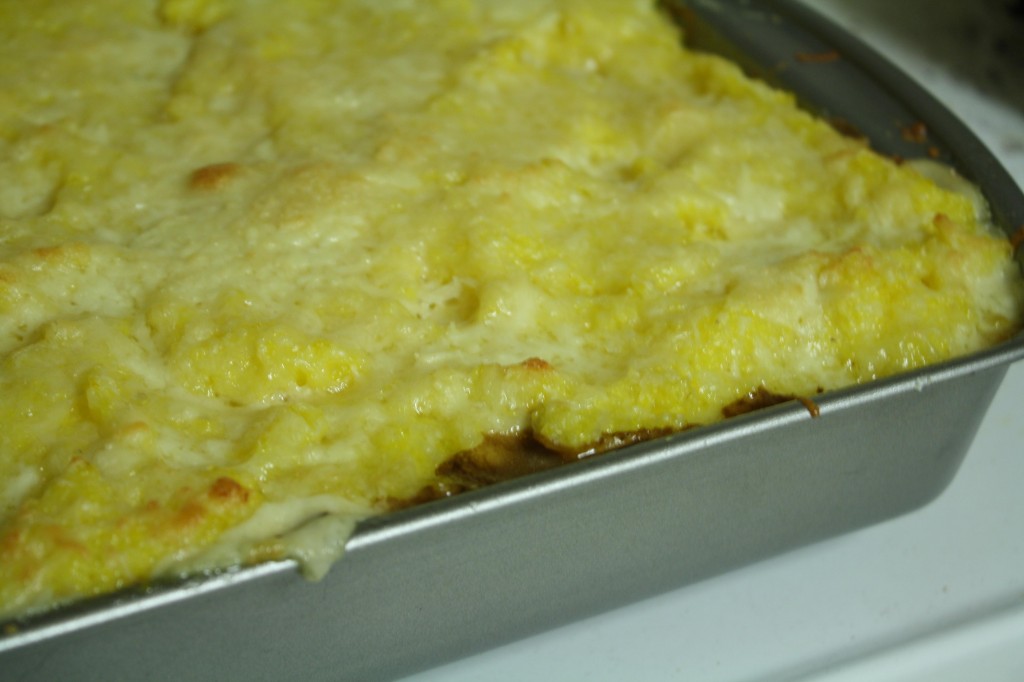 A few weekends ago, my cousin Samson, flew out for a long weekend to celebrate his birthday. I asked him to give me an idea of what he would like fixed for his birthday meal, to which he replied, "something you don't usually cook that's special." I pulled out "Herbivoracious" and turned to page 235, deciding to make a batch of the Baked Stuffed Polenta I had enjoyed at the food blogger dinner, with him. Let it be known that this carnivore went back for seconds and perhaps snuck in a bit the next day too. What makes this recipe a winner is how much food it makes up, great for leftovers to last throughout the week or to serve to a large party.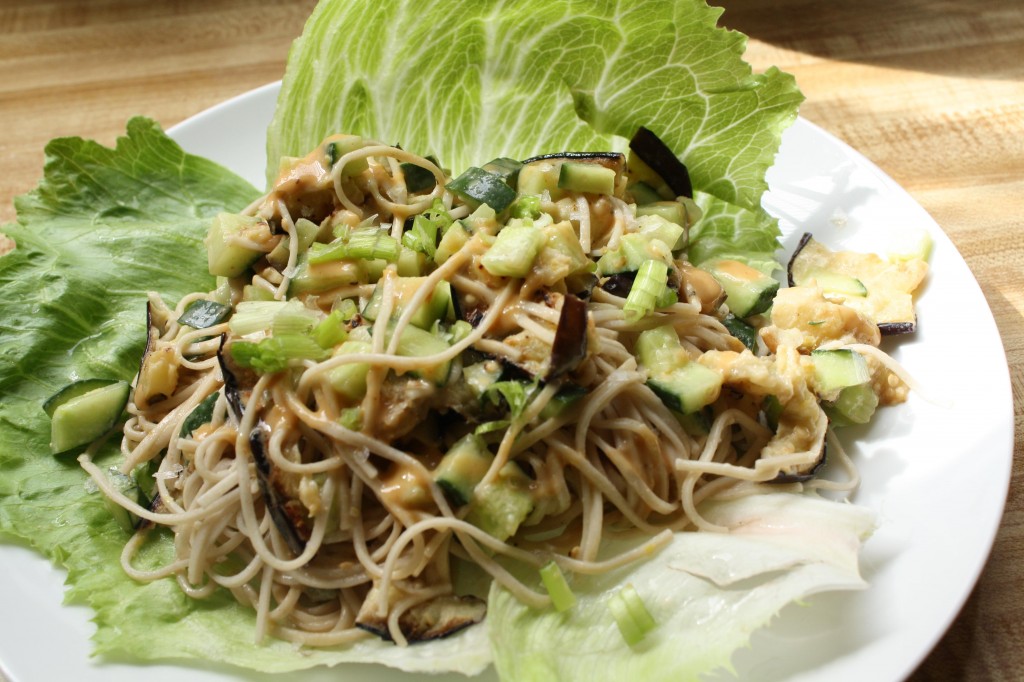 Another day, we whipped up a batch of the Loaded Otsu Noodles (p. 169) before heading out to the DeYoung to see their Modernism exhibit of Paley paintings. Think of this recipe as a riff on the typical Asian Noodle Salad in Peanut Dressing, where this one uses a base of tahini instead and the tender texture of sautéed eggplant contrasts the crunchy cucumber well. I recommend nixing the iceberg lettuce, as I attempted to incorporate it into the consumption by making lettuce cups, trying to make it more than decorational.
Reminiscent of a memorable salad in North Beach, the Grilled Treviso Radicchio brought together several of the tastes into one- bitter radicchio, charred and the better for it with a slight sweetness from the balsamic and saltiness from the parmesan. I fully intend to revisit this recipe again as it makes a satisfying counterpoint to a typical salad.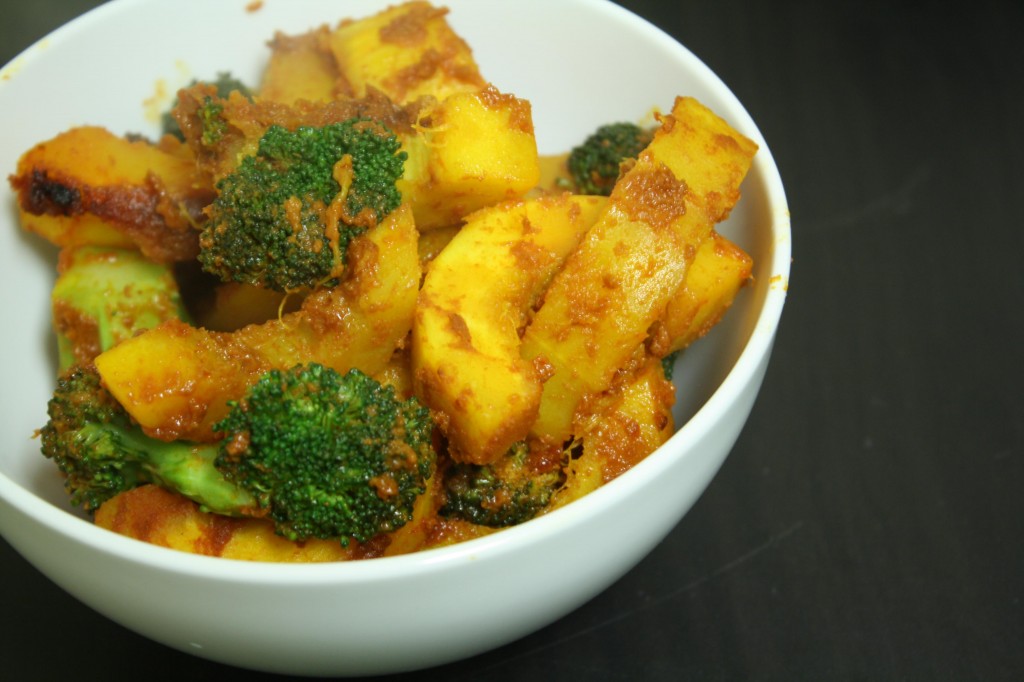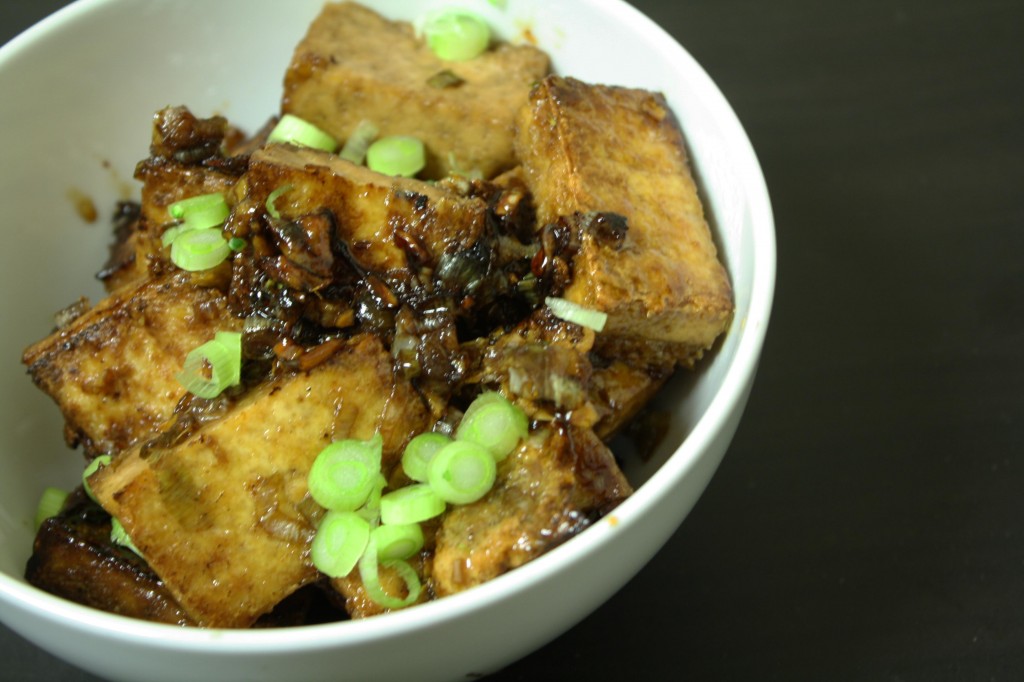 San Francisco "summers" can be unexpectedly chilly, and as such we took on the spicy flavors of the Red Curry Delicata Squash (p. 191) and Caramel-Cooked Tofu (p. 189) the same evening. This meant revising the red curry dish by omitting the tofu that's called for and bumping up the broccoli. I have a soft spot for Delicata Squash and found that this preparation did not overpower the unique flavor of the squash. Usually, you expect curry to be creamy, but Natkin's treatment calls for the vegetables to be sautéed in the curry paste giving a much more concentrated flavor. The Caramel-Cooked Tofu was a real delight with its crisped edges and the complexity of the sauce. The green onions added to a distinctive take on tofu.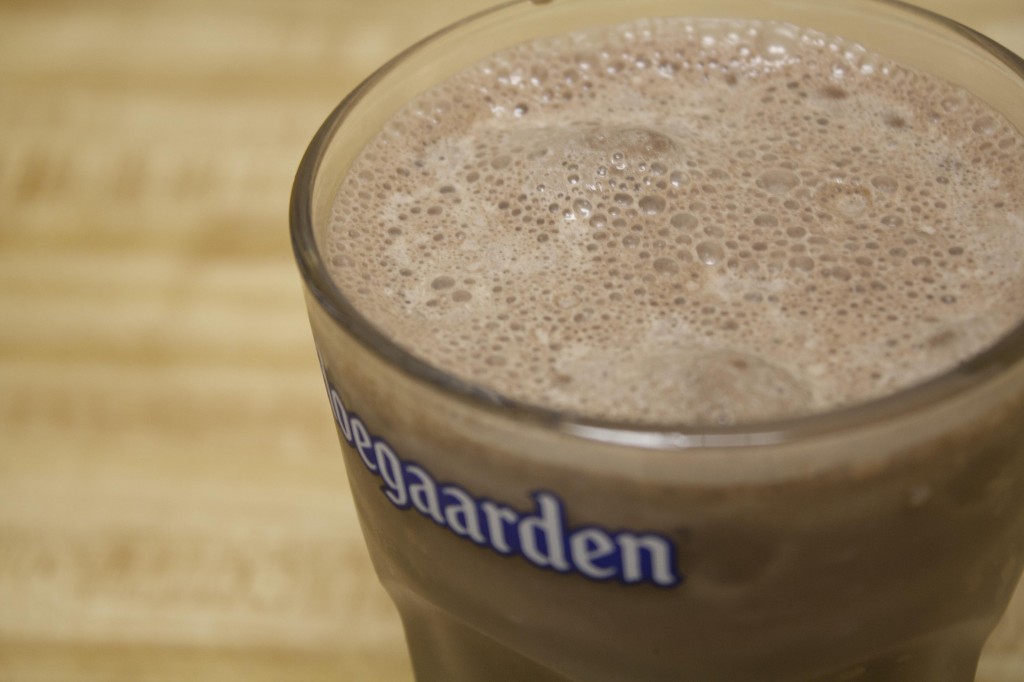 Usually, I tend to stick with savory recipes, but found my jaw slack upon reading the headline for a Stout Chocolate Malt (p. 298), looking forward to an evening that would require such a suspension of reality. That evening came, and sure enough, I found the malt to be in proper proportion of ingredients, giving a slightly boozy take on a chocolate malt that really made it exceptional.
Thinking ahead to Thanksgiving, I considered which dishes might make a welcome appearance at our table. The Roasted Beets and Cipollini Onions (p. 259) makes the most of two vegetables that sweeten when roasted and drizzled with balsamic. Another side dish that could be an interesting addition is the Apio- Lemony Celery Root (p. 257) with its characteristic celery flavor spiked with citrus. But, take note that after Thanksgiving comes and goes, when the Fall deepens into Winter, I plan to serve the Spanish Lentil and Mushroom Stew (p. 205). This comfort food is meant for those cold evenings when a chill creeps up your spine. The secret combination that makes this dish shine are the additions of paprika and sherry vinegar. Be on the lookout for the Stew recipe to be posted here soon.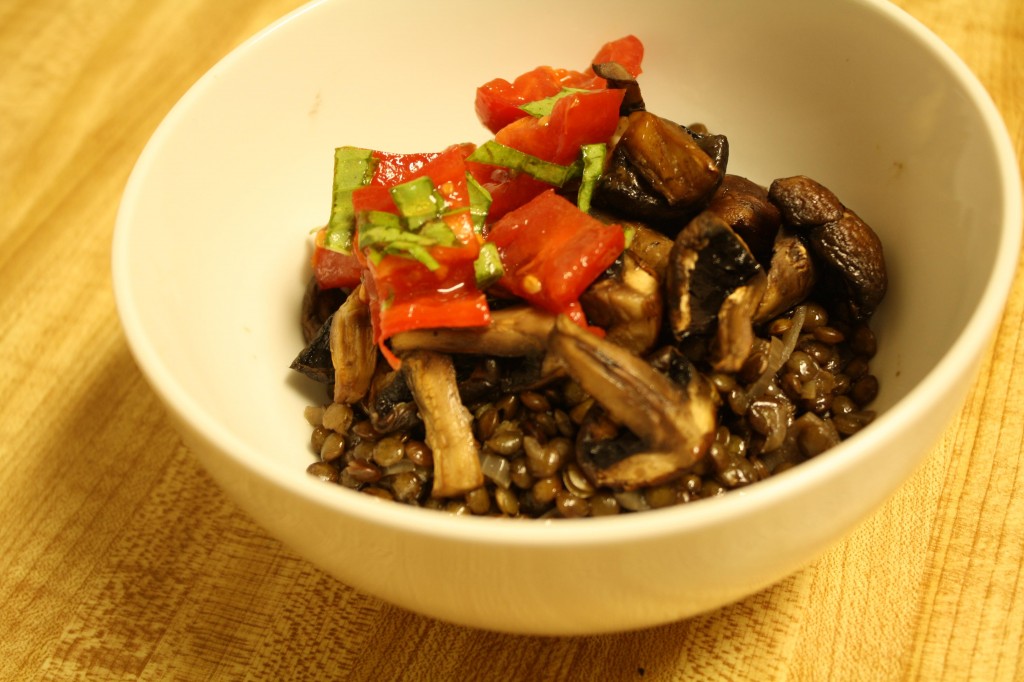 "Herbivoracious" lives up to its name. Here is a cookbook for herbivores and those aspiring to add more meatless mains and sides into their menus. Here is a cookbook from the voracious appetite for culture, curiosity and clever approaches to common ingredients. Here, Michael Natkin has outdone himself with a delicious debut.