Beck and I participated in the San Francisco Food Bank hunger challenge last week living off $4.72 per person per day, based on the food stamp allotment in California. Last week I shared my ramblings of living on a restricted food budget.
____________________________________
So it's me again.
Just when I thought I'd said my piece about the hunger challenge, I found a few more morsels to share.
I'm not used to cooking every single night. There, I've said it. Living in a city, it's easy to call up for take-out, walk down the street and grab a bite or my personal favorite, pop by the store after work and consider the evening as it takes shape in my mind. None of these were available last week to our benefit and detriment. I really loved how having a map of how the ingredients might take shape helped me piece together a meal at the end of the workday. Beck and I appreciated the boundaries of the plan. On the other hand, there were nights where neither of us wanted to cook at all, where we got home pretty tired from the day's events and not really anticipating tackling the project of cooking. The evening of the roasted chicken, dinner was served at 10 p.m. We were tired, hungry and devoured that evening's portion within minutes. This made me think of people who live on food stamps and how much work goes in after work. It also was a good reminder of cooking ahead, making Sunday a day set aside to rest and roast.
Today, a day after the hunger challenge, in the airport I ordered an iced specialty coffee drink for around $5. A day after the hunger challenge, I drank an entire day's budget in one Phoenix airport sitting. It left me unsettled. Truthfully, you'll see in our menu recap below that at the end of the week, for Sunday supper we went rogue. After a week of living on a restricted budget, and after a personally eventful weekend, we wanted a break. Something easy. And dinner came to about $25 bucks, almost an entire week's worth of the food stamp budget in one meal. And it tasted good, I'm not going to lie, but today, in the afterglow, I'm left wondering, so "what's next?"
Thanksgiving. Christmas.
And here's where you come in. You may not have a lot of money and as the holidays begin descending on us, may feel a bit pinched. But perhaps you, like me, might be willing to part with $33.04, a single person's food stamp budget for a week. I would encourage you to consider giving that amount to your local food bank and perhaps even have someone in mind for whom you are giving the amount. If you live in the Bay Area, think of giving that amount to the SF food bank or Share our Strength.
Maybe you're financially squeezed right now and you would like to give but can't. Consider preparing and serving a Thanksgiving meal or Christmas meal at a shelter. There are ways you and I can still remain challenged.
So let it be.
____________________________________
MONDAY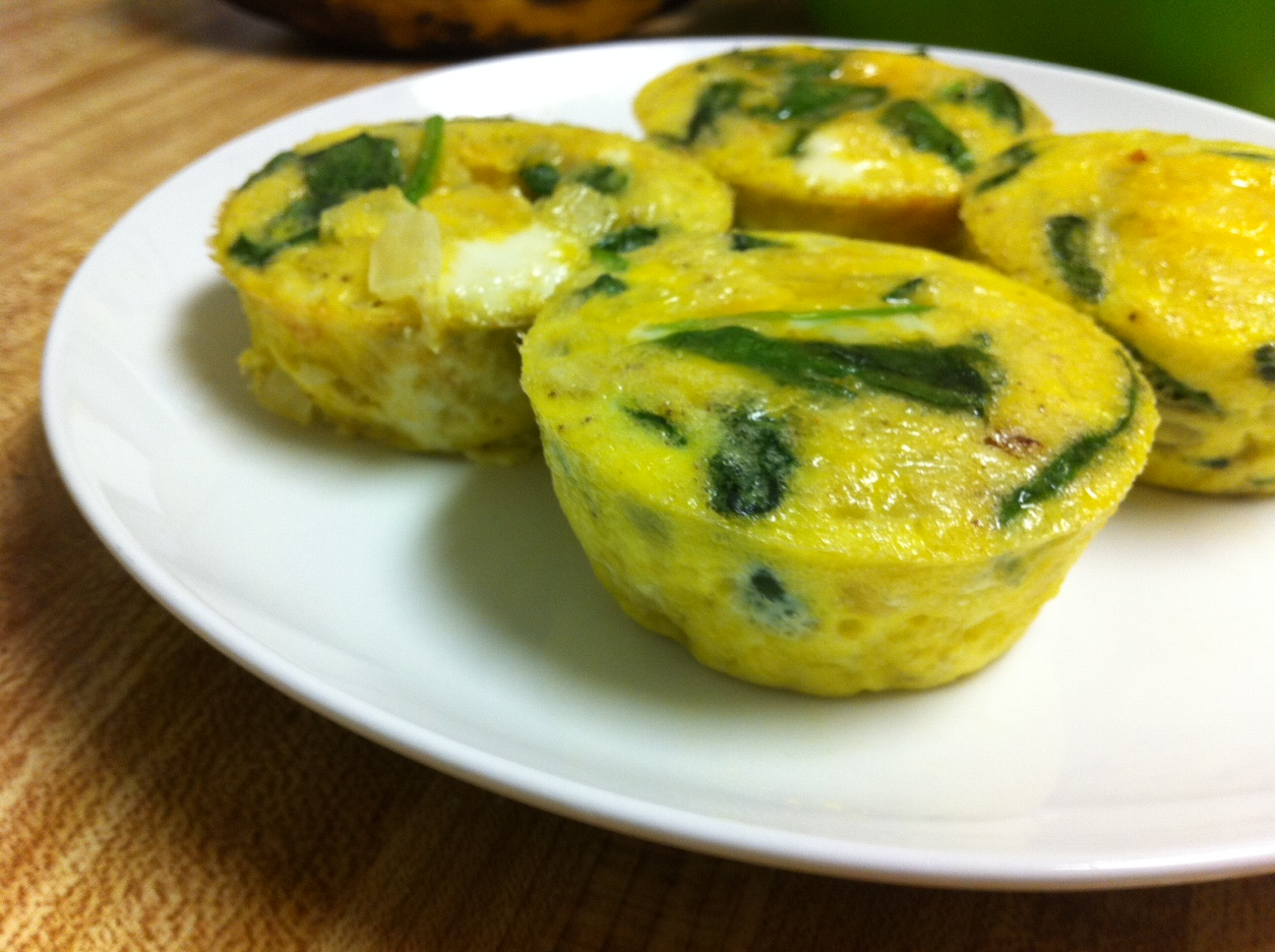 D: Brown Rice, Pinto Beans and Massaged Kale for $1.49
*TIP- Saute quarter of an onion in 1 tablespoon of oil until translucent and then add your drained beans to the pan and heat until bubbling. Serve with 1/2 cup of brown rice. For massaged kale, squeeze 1 tablespoon of fresh lemon juice and and 1 tablespoon olive oil onto 1 cup of kale. Add a dash of salt and pepper and "massage" the leaves until well coated. Let sit for 10 minutes or longer and enjoy. The brightness of the lemon and kale blend so well with the brown rice and beans! Humble and delicious at the same time.
TUESDAY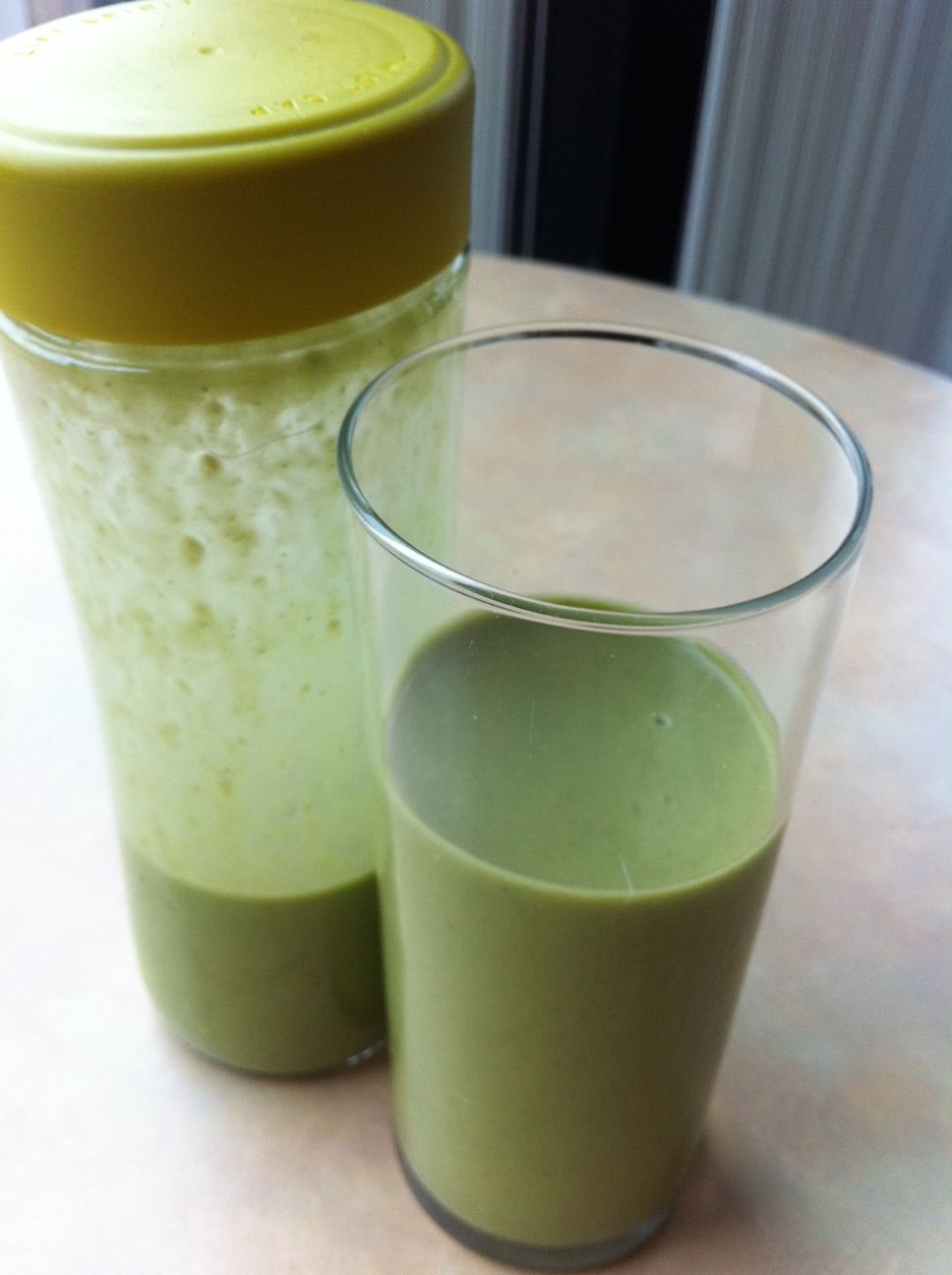 B: Green Smoothie for $1.04
L: Pinto Beans, Brown Rice & Massaged Kale for 1.49
Mama's Enchiladas (4) $2.90…. recipe coming soon
WEDNESDAY
B: Green Smoothie for $1.04
L: Brown rice, massaged kale, Fuji apple and 1 tablespoon peanut butter for $1.43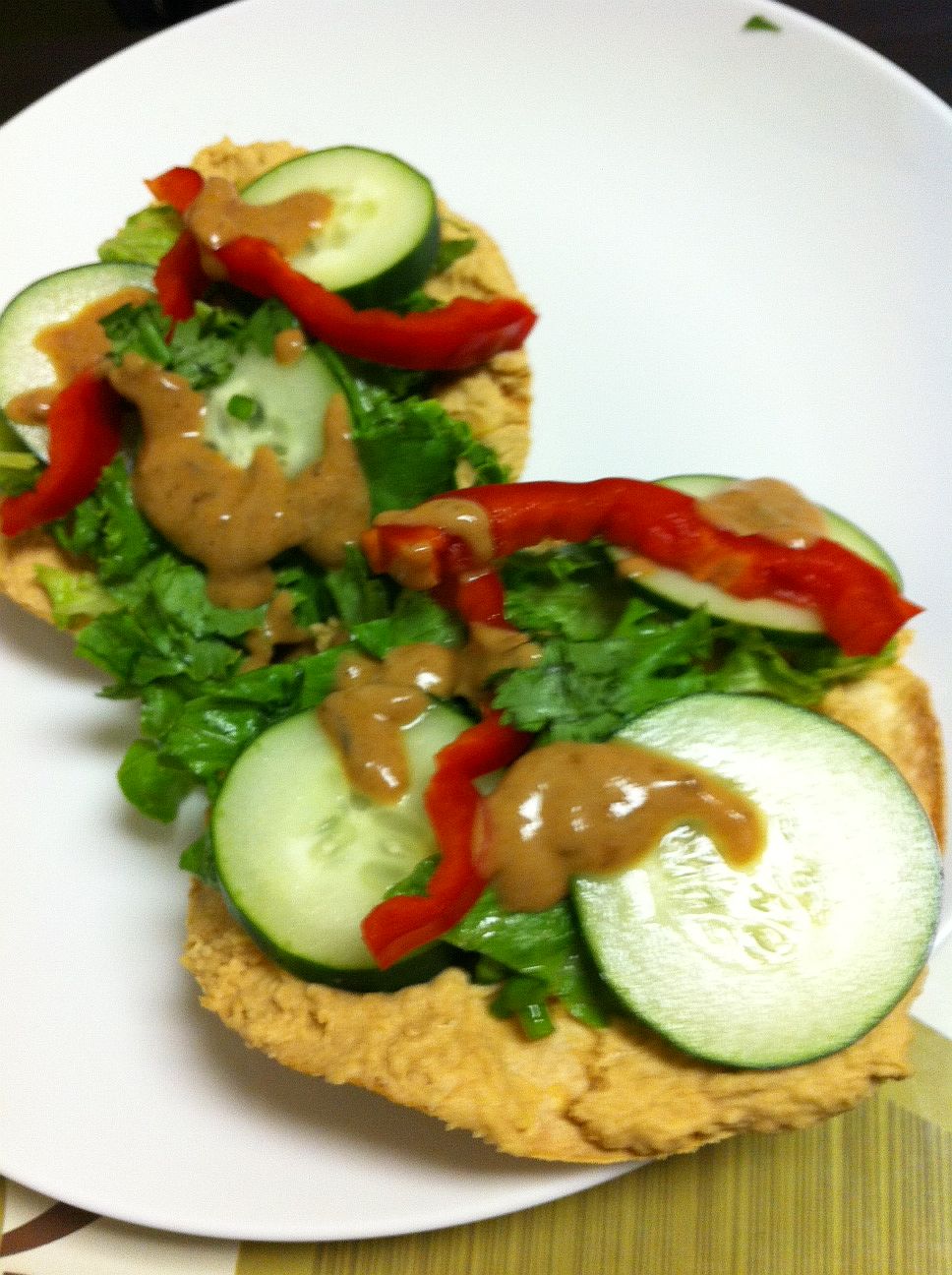 THURSDAY
B: Green Smoothie for $1.04
L: Pinto Beans, Brown Rice & Massaged Kale for $1.49
D: Roast Chicken & Vegetables for $1.95
FRIDAY
B: Overnight Oats with Peanut Butter and 1/2 Banana for $1.20
*TIP: Combine 1/4 cup oats with 1/4 cup plain yogurt and 1/4 cup almond milk. Mix and cover. Let sit over night. The next morning, chop 1/2 a banana on top of your Swiss oats and add a tablespoon of peanut butter. Easy.
L: Brown Rice, Hummus & Massaged Kale for $1.49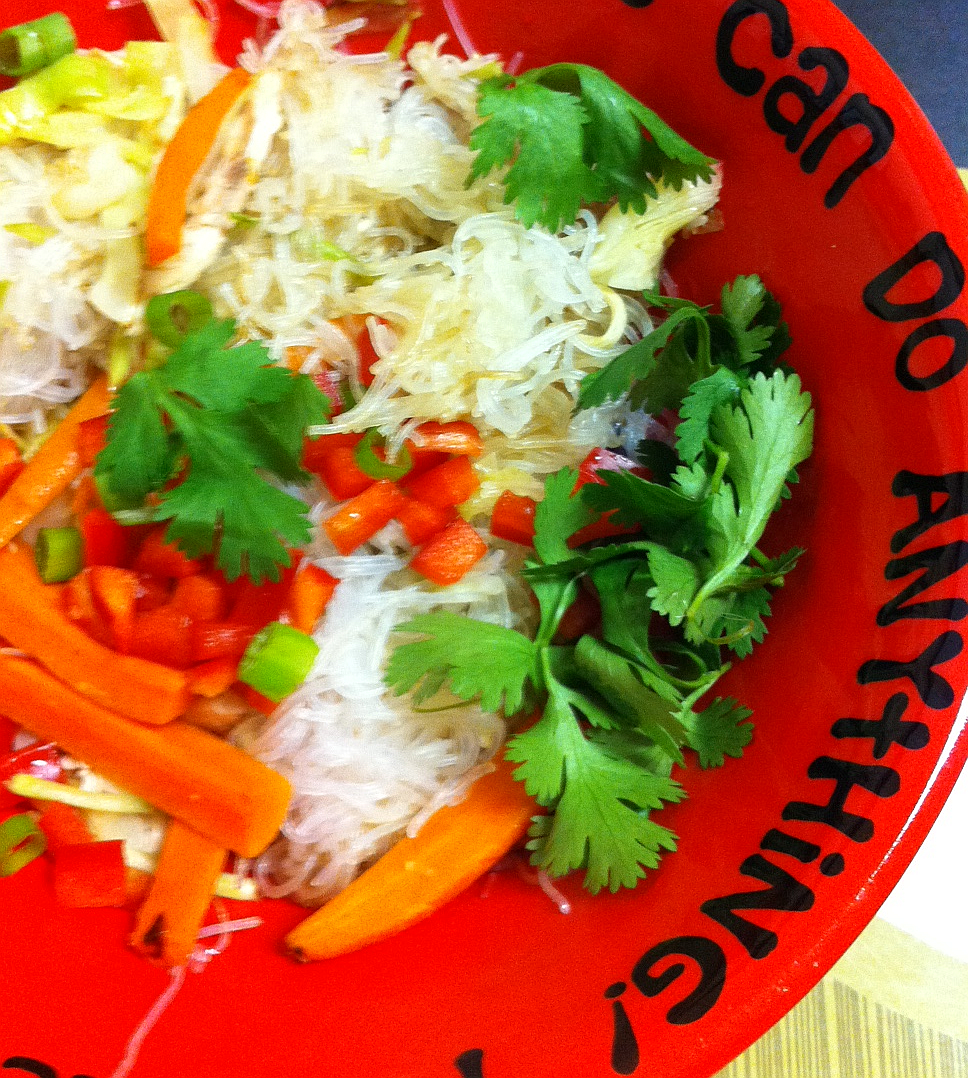 D: Mung Bean Noodle Cabbage Saute for $1.73
*TIP: Have you ever tried mung beans? They're delicious, cheap ($.69 for a bag that serves 4) and easy to make. Fill a pot with warm water and soak noodles for 5 minutes until soft and pliable. While they're soaking, set a pot of water to boil. Add noodles to boiling water for 30 seconds and then drain in a colander. Cut the noodles into four sections (for ease of eating- they're long!) and then set aside. In a large pan, add 1 tablespoon oil and once the bottom of pan is slick with oil, add in a thumb length of fresh ginger, skinned and sliced thin as well as two garlic cloves, thinly sliced. Add to the pan a quarter head of cabbage, sliced. Also add two washed carrots, cut into matchsticks. Saute until browned, then add in 1/2 cup shredded chicken (from your roast chicken) and half of your noodles. Saute for a few minutes to let the flavors meld. Serve with 1 stalk of green onion sliced thin and a quarter of a red bell pepper, chopped thin along with several sprigs of cilantro. Sprinkle 1 tablespoon of rice vinegar on top along with a dash of salt and pepper and serve.
SATURDAY
B: Overnight Oats with Peanut Butter and 1/2 Banana for $1.20
L: Migas and Cabbage Saute for $1.61
(Cabbage saute from Friday night without chicken or noodles)
D: Chicken Enchiladas (2) and 1 cup Shredded Lettuce for $1.62
SUNDAY
B: Peanut Butter Tortilla Roll-ups (2) for $.49
*TIP: Toast 2 corn tortillas in toaster oven for crispy texture (or in between damp paper towels for 30 seconds in the microwave for steamed texture). Remove and use 1 tablespoon to smear on both tortillas.  Then roll each one up and munch away.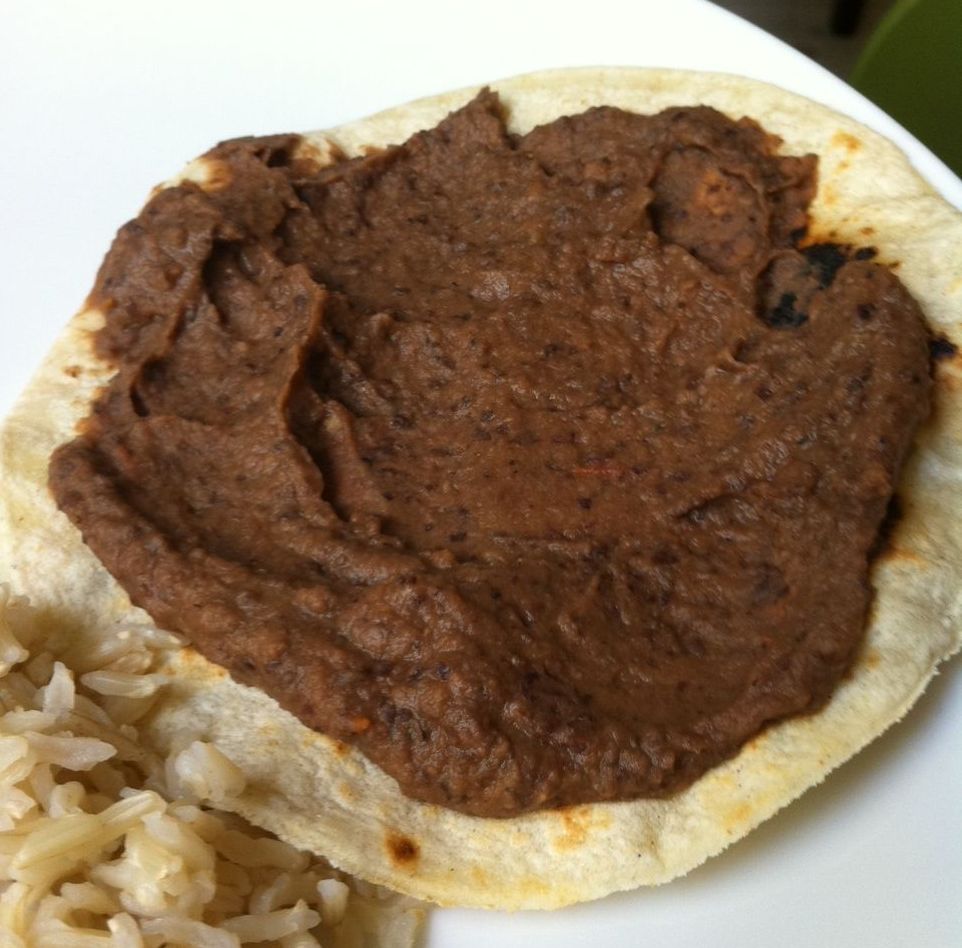 L: Huevos Rancheros with 1/2 cup Brown Rice and Simple Green Salad for $1.56
*TIP: Make these easy, nutritious black "refried/retried" beans and smear on tostada. Then make an over easy egg. Serve atop the beans and dribble salsa on top. Eat with salad. (P.S. for the price listed, that includes a second tostada with beans only.)