I must admit it took me a little while to get into "Top Chef." All the ingredients are right, but I had just come off of my "Project Runway" semester and didn't know if I immediately wanted to select Bravo a second time in a row for my one TV show per semester. Tonight clinched the deal.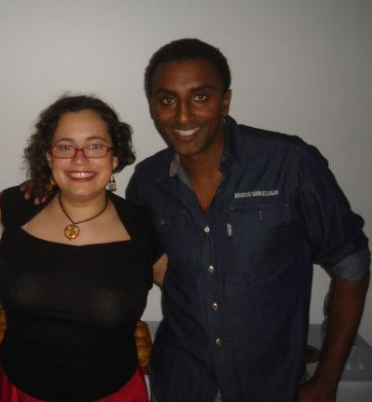 My friend Jo Jo called me on Skype from China and in the span of two commercial minutes I was able to bring him up to speed on the current quickfire challenge. Each of the contestants was blindfolded and given 10 or 20 seconds to taste a lo-fi item next to hi-fi and deduce which was the more expensive item. By looking at the olive oils, you can see immediately the color differentiation, the texture of rich pricy butter contrasted against cheap. But here they had to go with the tastebuds and guess. Jo Jo and I share this in common. He, being a classically trained chef who consulted on a restaurant opening in his city and me with a tea palate that I have cultivated over the years. It seeps beyond from tea into other food and bevvies. So anyways, we briefly talked about how we would rock and totally dig taking that challenge.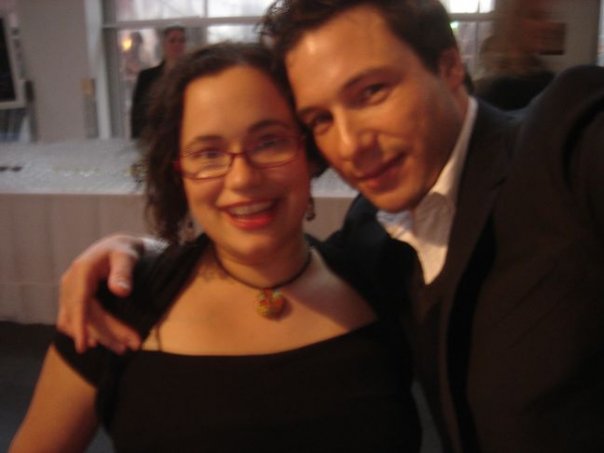 This of course leads me back to the event I worked in Chicago a few weeks ago. The one with many fun photos of yours truly and chefs whose work I admire. There is one chef I didn't snap a pic with named Della Gossett. Based on the restaurant she works for, you know she's serious business. So when I saw her pumping and then slapping a lime against a grater, I became intrigued and eventually meandered over to her table to inquire into the small plate she was prepping. What resulted was nothing short of fireworks on the fourth of July for my mouth. I feverishly wrote down ingredients hoping I would get at least the pillars upon which it was built, though I know there is no adequate words to describe the combination of flavors, texture and pang of longing my tongue had when my small plate had evaporated. So here you go: Chocolate Creme with grilled nopales, a chocolate crunch aguareral foam, tequila jelly and kaffir lime zest. Did I eat three of these little plates without blushing- hell yes!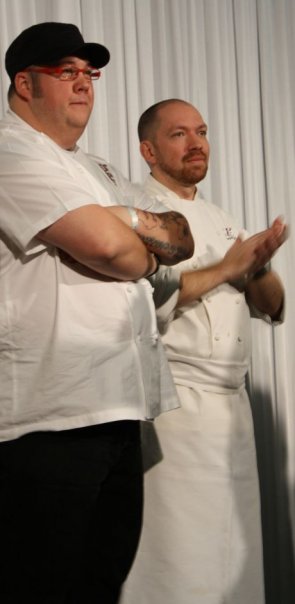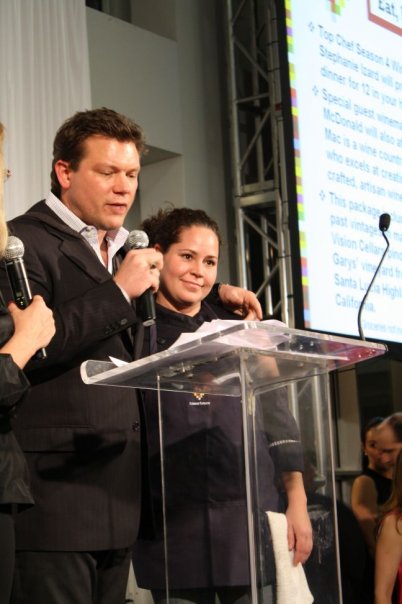 I recently unearthed my businesscard upon which I scribbled many other notable combinations from that evening and maybe a pic of the food. Salivate…………… now.
— Thai Coconut Rice Pudding with Spiced Mango Relish and Maldon Sea Salt
— Short Rib & Oxtail Dumpling Lollipops with Horseradish & Cheddar
— Celery Root Mousseline with Black Truffle Fondue & Bitter Cocoa
— Organic Farm Egg filled with English Pea Custard with Shrimp & Tomato Ragout

For those of you lucky ducks close by I am going to attempt to make the yummiest savory morsel I discovered that evening in a few weeks. Get ready for it: Mole-Braised Pork Tamales with Spicy Kumquats and Poblano Aioli. Whoa. Even typing it, I am hearing a mariachi band begin to strike up a tune. This can only be that soon I'll be hosting a swinging soiree of the "Cinco de Mayo, a few days after" kind of party because once you taste something amazing, you want to share it, no?