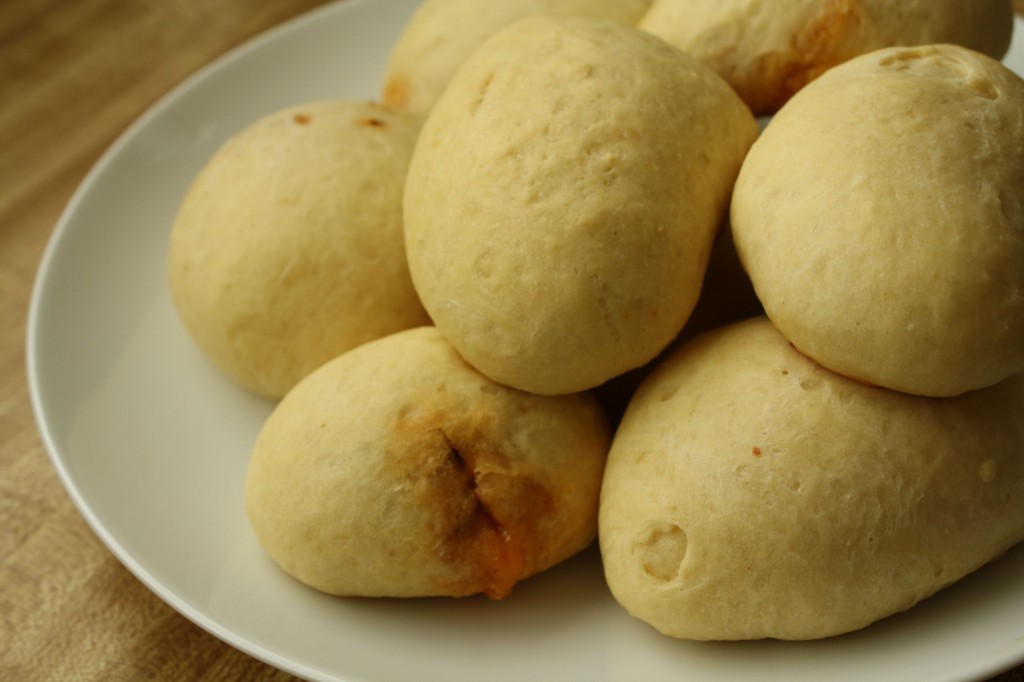 The love of the road trip courses through my blood.
It probably has something to do with haling from the great republic of Texas where the land is wide and flat and the road is welcoming asphalt to rubber. From a young age, Mom diligently cultivated this love in me. It would start early before anyone within proximity of our house had awakened. She would nudge me out of bed still half-conscious and nudge me into clothing laid out the night before. I was a master at not fully waking up and successfully dressing myself and brushing my teeth before passing out on the back seat. I would claim that my somnambulist tendencies had something to do with that, but who knows.
Nestled up against my pillow and curled like an "s" along the padding and underneath my blanket, I would lie and relish this new form of sleeping in. In the background, she would play talk radio, not that anything they said really contrived to assuage my need for more sleep. Without fail and with the assistance of the sun that had begun to rise, I would usually wake up around Waco and climb over the center console into my approved place of navigator in the passenger's seat. She made the trips fun by turning on music and letting me sing along full throttle to one song before losing myself in a book the next moment.
By this time, my stomach would be growling and we would play the "I'm hungry" game which consisted of her offering me a knuckle and calling it the name of whatever I was exactly hungry for. Regardless of the pangs gnawing at my stomach, I knew to wait for a certain exit to come upon us for that hunger to be vanquished. Even before the exit sign invited us to pull over, came billboards several miles away letting us know we were getting closer to the town of West, Texas, home of a score of Czech bakeries. In the game of hot potato, these would be evidence that yes, we were getting hot.
And there it would come, exit 355, where we would take the off-ramp and hang a left underneath the bridge. We would pass the signs boasting the cheerful word "kolache" in the windows for a window with no pomp, no fuss, a little ways down the road. We'd pull off to the right and at this point, it was all I could do to stay buckled in my seat. If we left Dallas early enough, we could expect warm kolaches from the oven. Throwing the doors open, I would eagerly walk forward to the pastry shelves lined with the sweet yeasty bread rolls. Shelves upon shelves bragged of fruit kolaches with a stamp of cherry jam with crumbles of streusel on top like a seal of approval.
Occasionally would I go the sweet route and on those few occasions, either peach or apricot got my attention. What usually held sway, what could make my mouth tingle in anticipation were the Ham and Cheese kolaches. Oh my. Warm and doughy, the dough had a slightly sweet flavor offset by the salty and savory flecks of ham and that sharp tang of melted shredded cheddar cheese. These were worth the wait. I would eat one or if I felt particularly ambitious, two and call my tummy filled until lunch later in the day.
A few weeks ago, I found myself on an extended break in Texas. Beck joined me for a few days, a wedding and a Texas-style wedding reception for us. He continued deepening his appreciation of Shiner Bock while I began plotting the days after his return to San Francisco. I knew a road trip lay before me. Half anxious, half excited at the prospect, I lay out an agenda for the haul to Austin.
Rule number one: pull over if anything catches your eye.
I woke up late, grabbed my bags and packed up the car. For the span of city driven inside the city limits, I let the concrete jungle bleed out of the landscape in place of the Trinity River. I felt ready for that wide expanse of sky that feels like in Texas, it will go on into eternity. Packed into this trip, I'd brought that fearless sleeper cum navigator reminding me when I needed to sidle the car off the freeway. Without asking, I knew our first stop would be West.
What I didn't expect was the silence that filled the car. Gone was the talk radio, the tiny body pitching itself over a center console. Indiscernible were the bantering and arguing of mother and child as to who would rule the radio. Silence. Crystalline and pure, it revealed to me one of the reasons for this need of a roadtrip, this breadth of open space at my fingertips. I needed to drive deeper into that sense of possibility that had been stymied when the finality of my dad's life quickened down upon me. While driving toward a fixed point, I let myself be little again- a small person with an urge and a large person with a way to satisfy it. Wearing both young and now somehow rubbed the lingering presence of his one year anniversary from its place of prominence. In this place, he was still alive and in this place he was dead. I could wear both.
Festive signs flanked both sides of the highway, inviting people in a colorful script to Czech bakeries. I knew I had almost arrived.
Taking the offramp, turning under the bridge, the Shell gas station that used to play signmarker on the corner had been replaced by a Sonic.
Forward, I drove, until I saw that familiar unassuming building to the right with the sign "Olde Czech Smokehouse." The car swung into a parking spot directly in front and idled before the engine turned. Walking into the bakery, I knew to expect a few regulars sitting at the table to the right, but somehow, I felt a slight bit out of sorts. Playing the role of tourist, camera slung around my arm, turned on and at the ready, I walked forward to the glass case. I ordered the Ham and Cheese Kolaches and discovered Prune Kolaches, which appealed to that older self rather than the young.
Undeterred, I took my kolaches back to the car and chewed thoughtfully, a road warrior making peace with the present through the past.
[print_this]
Cheddar & Chopped Turkey Kolaches
Adapted from Food.com
I found this recipe online and what really stood out is that they are called Houston Ham and Cheese Kolaches. I knew I'd found a kolache recipe to satisfy that particular itch. I also didn't do the butter wash before setting the rolls into the oven, as I felt there was already a lot of dairy in our kolaches. This only resulted in the rolls looking on the lighter side of golden once cooked which was fine with me. We made them with chopped turkey instead of ham as we are laying off the pig. For the meat, take note that you want to finely chop it as the as the texture of the well chopped meat really does wonders to assimilate into the overall roll.  Also, the original recipe had double the meat and cheese, which we reduced by half. It also said the yield was 32, but I found the most we could get out of the recipe was 20. 
I've posted a short video below to show technique in filling and pinching the kolaches, though there are photos to help as well. Last tip: these taste best straight out of the oven, so if making for guests, time them appropriately (or keep your toaster oven on the ready.)
YIELD: Makes 20
SPONGE
FINAL DOUGH
FILLING
Part 1: Sponge
1. Mix 2 cups of flour and yeast.
    Add the eggs, butter, milk and sugar.
    Mix with spoon  and combine completely.
    Cover and place in refrigerator overnight.
2. The next day, lightly stir the sponge and add the salt.
Add flour until it forms into a dough ball.
Once it's the shape of a dough ball, set aside on your counter top to rest for 20 minutes.
3. Knead for 10 minutes on a lightly floured surface, and add flour as needed.
Keep in mind, the dough should be loose and easy to knead.
4. Place kneaded dough into a lightly oiled bowl. Turn the dough so that it's covered with oil. Cover and leave dough alone on counter for an hour, letting it rise until doubled in size. Meanwhile, mix together turkey and cheese.
5. Punch down dough.
[youtube http://www.youtube.com/watch?v=-Gs7SbvBvCU&w=425&h=349]
6. Divide into 20 small balls (divide in half, then divide in half again, and again, etc.).
Take each ball and push out the corners to flatten it into a 3″ disk.
Place one tablespoon turkey and cheese blend into the center of each circle.
and close into a roll, twisting the opening closed. Make sure the opening is well sealed, or the kolaches will burst open in the oven.
7. Place filled rolls seam side down onto greased cookie sheets. Cover and let rise again for half an hour. Meanwhile, preheat your oven to 375 degrees F.
8. Bake for 12-15 minutes, or until golden colored. If you let them get brown, they will be too dry.
Baked kolaches can be frozen, thawed, and reheated in the microwave.
[/print_this]