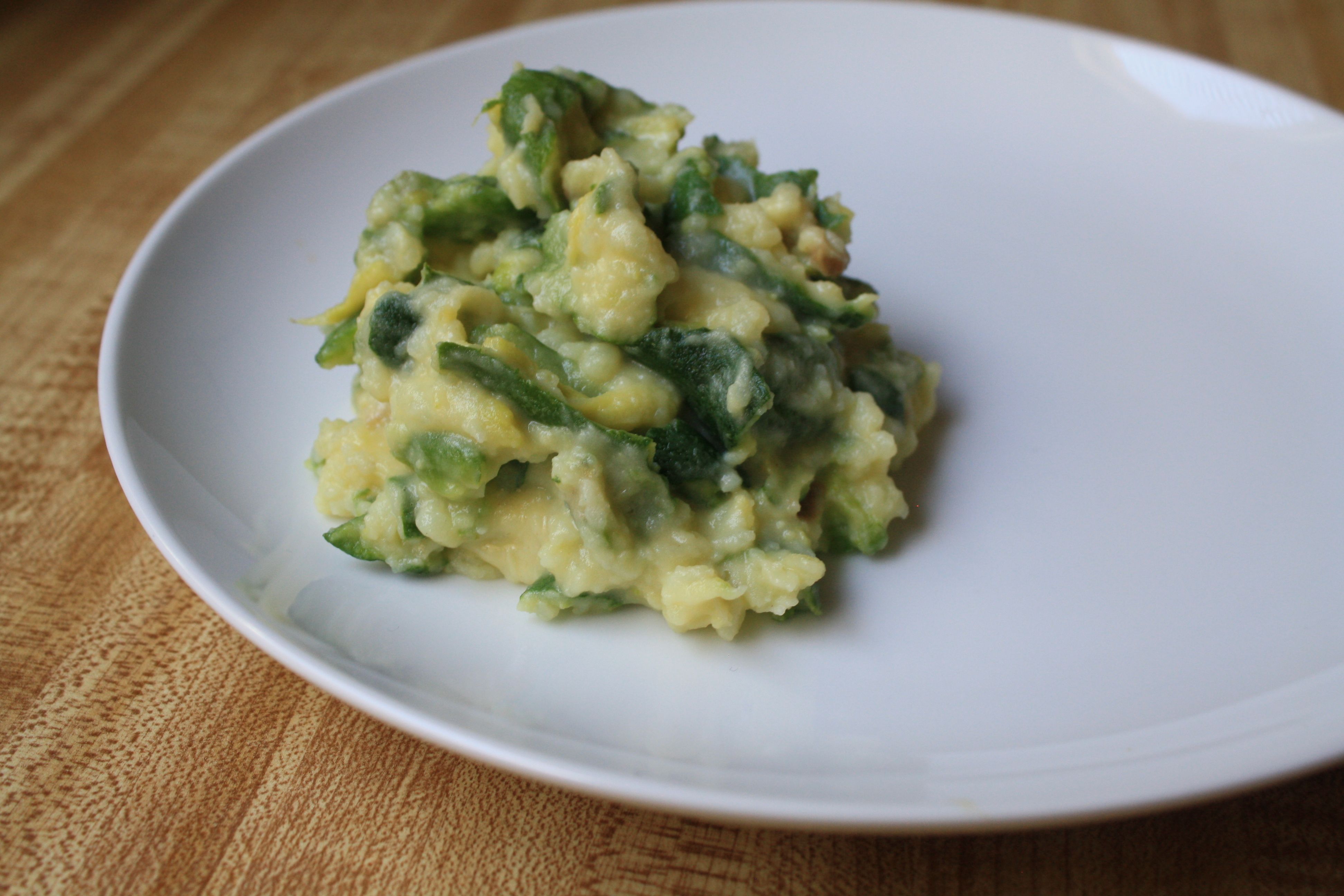 When served a cone of freshly crisped hand-cut fries, some of you might reach for a bottle or spoonful of ketchup. I would join you there except for very rare exceptions: there is really nothing like a crunchy French fry dipped in mayonnaise.
Now hear me out, those of you scoffers who would eschew this combination. The creamy and rich mayonnaise shellacs and clings to the fry. I hear the Dutch are rather fond of the combination. So I'm not alone in my wayward affection. Taking this a step further, I re-envisioned this pairing and introduced zucchini into the mix. Is this a classic for the ages? I don't know, you tell me. I will let you in on this little secret though: this is one sexy side dish.
The garlicky French variation of mayonnaise, aioli, brings a slightly sophisticated twist to mashed potatoes. Fingerlings lend a certain silkiness and natural buttery flavor to the zucchini which gives a pop of color, texture and an unexpectedly winsome flavor. Try this at your next dinner party or kick up your heels and serve it during the holidays.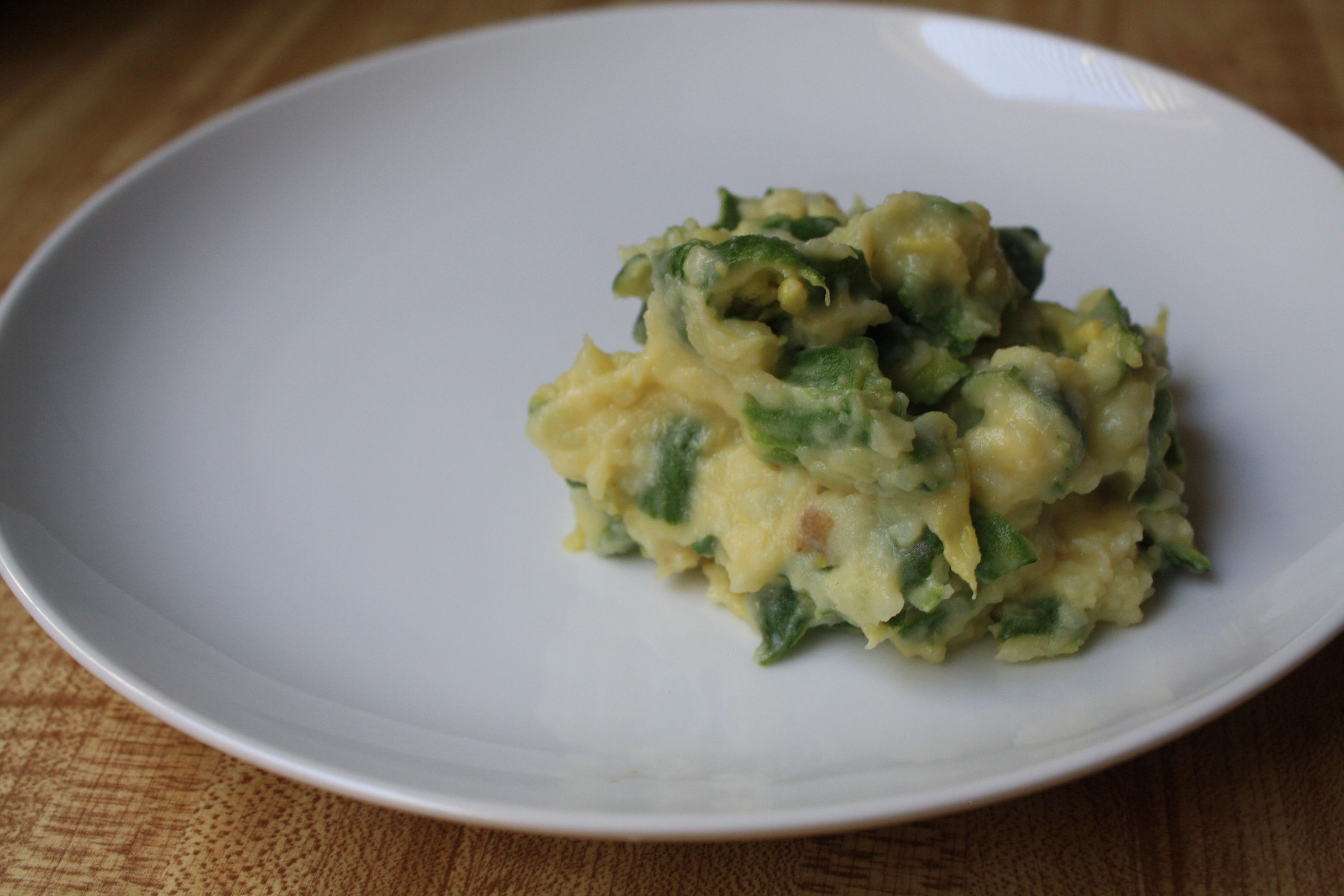 [print_this]
ZUCCHINI AIOLI MASHED POTATOES
YIELD: 6 side dish sized servings
TIME: 25 minutes
12 fingerling potatoes
16 baby zucchini
2 garlic cloves, crushed to a paste
1

egg yolk

2 teaspoons fresh lemon juice
½ teaspoon Dijon mustard
¼ cup

olive oil
1. Fill a medium sized pot a little more than halfway full of water. Set to boil.
2. Wash potatoes and baby zucchini well as you are going to mash them and want to remove any dirt from the skins.
3. When the pot of water is at a rolling boil, add potatoes to the pot and cook on medium high heat for 8 minutes. After your 8 minutes is up, add the baby zucchini to the boiling water and cook for 12 minutes.
4. While the potatoes and zucchini cook, make your aioli.
5. In a small bowl, whisk together the egg yolk, lemon juice, garlic paste, Dijon mustard and olive oil. You're going to whisk this until it's glossy but not thick and set like a proper aioli. You want it to have some fluidity.
6. Once the zucchini and potatoes are fork tender, drain the water from the pot by pouring the potatoes and zucchini into a colander. Then move the potatoes and zucchini back to the pot.
7. With a masher, begin pressing down on the potatoes and zucchini, smashing them into each other.
8. Once they are coarsely combined, begin pouring in the aioli and continue smashing and mixing until the aioli and mashed potatoes are completely combined.
[/print_this]