The life of a writer is at once solitary and demanding of community- at least mine is.
During my stint getting my MFA, we would gather together at the campus pub after the day was done to dance, to talk and just unwind. Often, I would get the itch to leave the social in favor of an idea that needed to be tapped into existence on my keyboard. No one ever batted an eye. A sense of camaraderie and understanding underscored the need to be a part of the community and that shared need to sequester oneself in solitude and chase the rabbit of the idea down its rabbit hole.
Whether it's the world of poetry or that of blogging, there is importance in establishing solidarity with others meting out their small space in the writing sphere.
If you've never been to a food blogging conference, there are a few essentials you need to pack. A computer is a bit of a given as are clothes and toiletries. Just as important are the business cards lining the outside periphery of the suitcase. Possibly one of the most important things you can pack is space. You never know what kind of goodies you might amass to take home from a food blogging conference.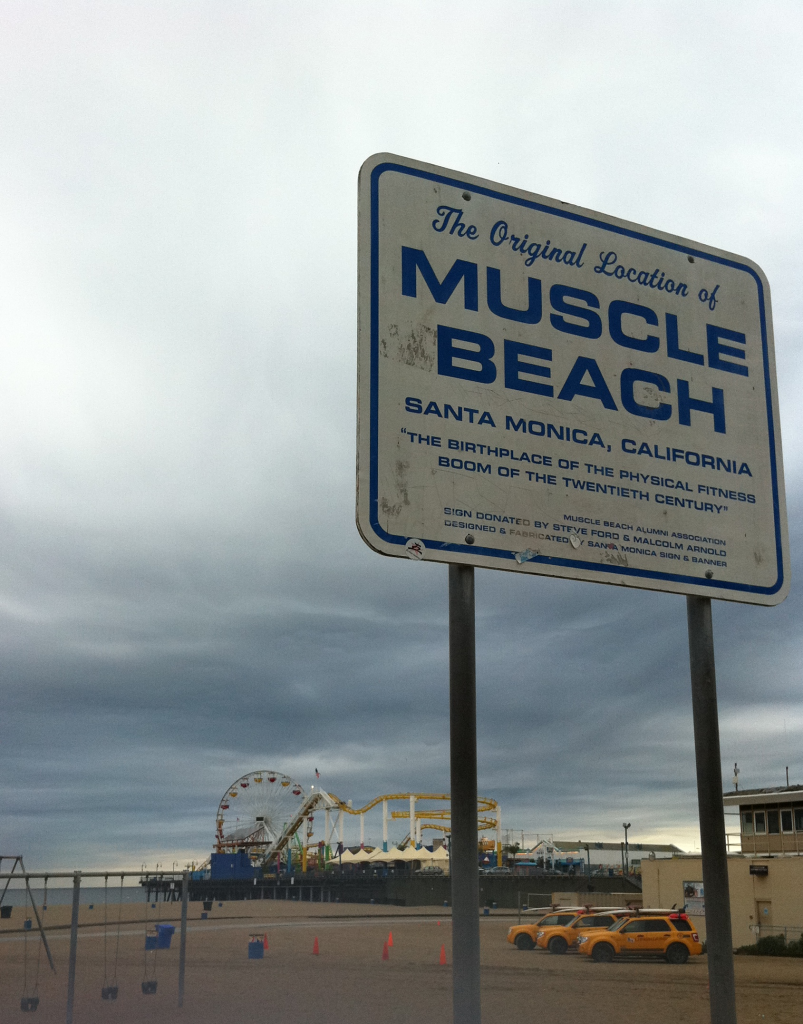 Last August, I moseyed down to Santa Monica and roomed with two of my favorite South Bay food bloggers. I have noted CG's awesome kale chip recipe before and would still be a brisket-virgin had it not been for Beth. We had a grand time as roommates living it up and downloading in quiet during session breaks. They thought nothing of my first night's dalliance as a pillow-covered face in bed by 10 p.m. instead of joining others at the bar downstairs. My favorite reality of having them as roommates was taking walks along the beachfront first thing in the morning and easing into the day.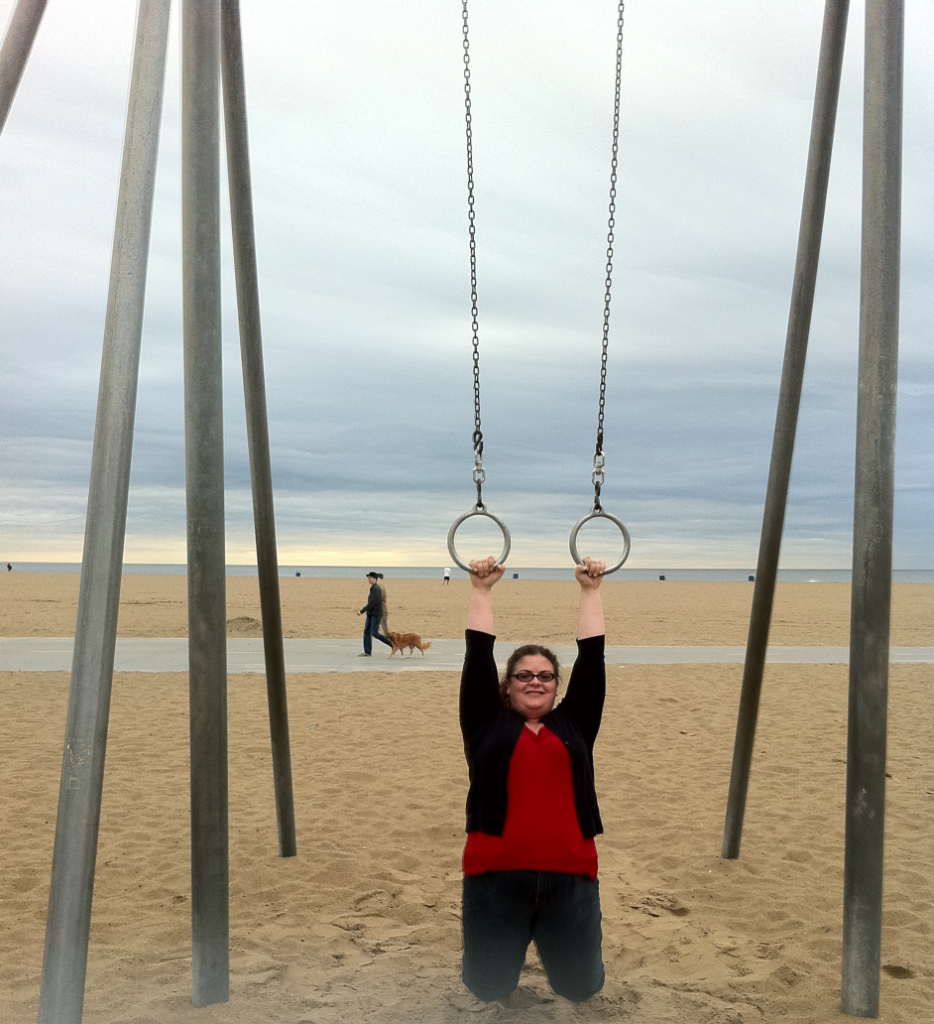 While so many blogging conferences stand out as special in their way for specific reasons, on this particular trip, I got to meet and befriend this lovely person  at the end of the conference, dream about food literacy with this person and begin jokingly dreaming about a well-being and health blogger conference in Costa Rica with this person. I even set out with a few gluten free friends and headed over to True Food Kitchen for a really stand-up lunch of green juice off the menu and salmon with Mediterranean salad. What can I say, I was among good company and there were so many others I could list here that made that experience all the more memorable.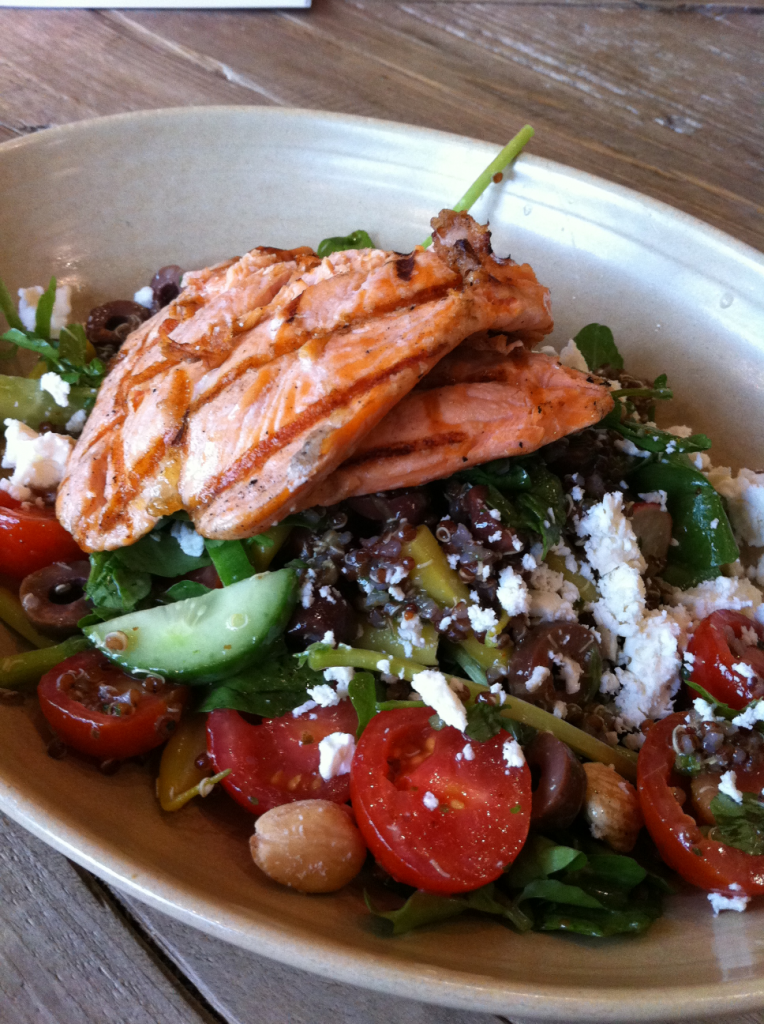 Then I met Tess. This later led to meeting Susan.
Somehow my weekend took on whole new levels of hilarity.
These two Aussies had me in stitches, got me thinking deeply and by the end of the weekend were thick as thieves. My history with Australia up until this point had been sadly lacking- a story of my Dad getting socked by a kangaroo while his chorus was down under, working at an Australian themed steakhouse and a visit to the NM Australia fortnight as a child.
None of this probably has done a great deal of justice to my small working knowledge of this country down under.
Immediately, I found Tess and Susan to be forthright. Somehow it allowed my usually careful and sensitive self, freedom to express myself and know that some things would stay "in the vault." I began wondering if maybe I too am Australian. It's something rare to let your guard down with another person or persons so quickly.
The final evening of the food blogger conference at the gala dinner, bloggers came down to the hotel ballroom dressed in their finery. I found myself in between my two Aussie friends taking in the beautiful food being sent out from the kitchen. Chef Michael Moore kept us in suspense as we had a general idea of what each course would consist of but no details. He tweeted the menu item to be served as it came out, giving us a short spell  of secrecy before the ingredients on the plate were announced. Unfortunately, the vegan options were not quite as thoughtful as the main fare. Tess was for the most part a sport about it, but Susan and I felt bad that what constituted vegan came down to plain vegetables piled on a plate. It was a shame because the chef, another Australian,  did wonders with his flavors that really tantalized my palate. I tried snapping a photo of the beef dish served over creamed chickpeas, redolent with the sweetness of roasted tomatoes and a slight heat from the sliced peppers. This entree was so good! I received a review copy of Chef Michael Moore's cookbook "Blood Sugar" before the conference and left Santa Monica ready to dive into it.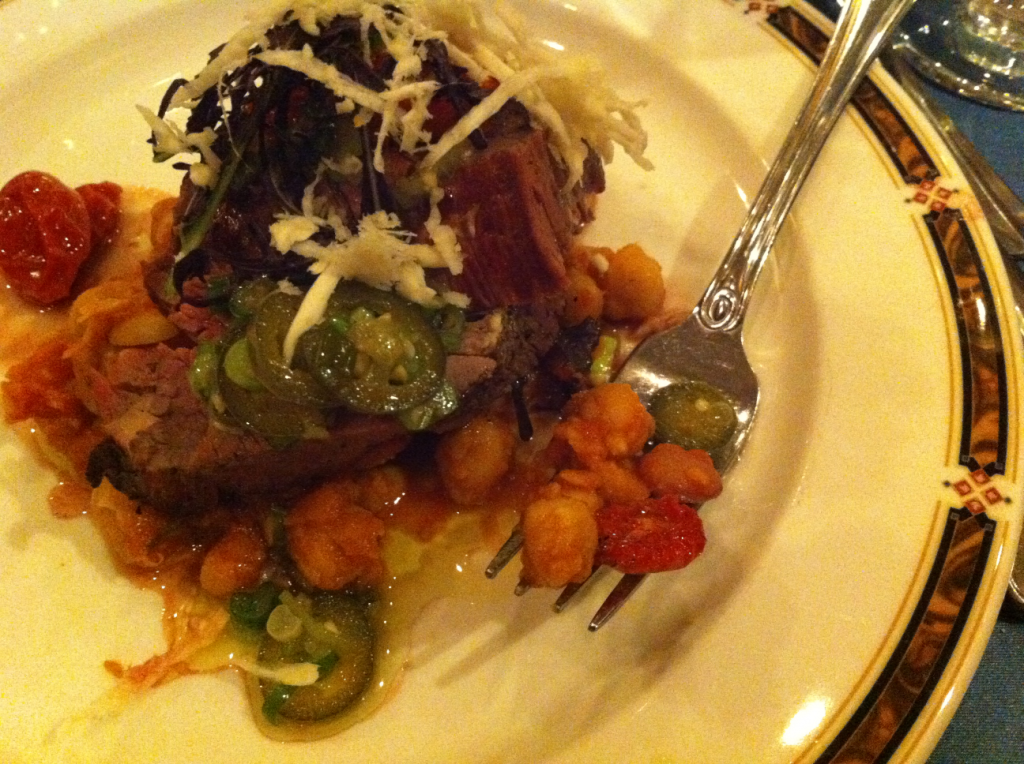 Susan has worked with chefs in Australia and talked about how Moore prepared the food was so very Australian- its simplicity and sophistication of working an array and combination of ingredients that looked like individual units on the plate but really worked together in harmony. She would echo, "this is just like back at home." And I thought, if this is what home is like, let's go!
This was the weekend that Australia and specifically Australians won me over. I snapped a photo of my three favorite Aussies and began thinking that perhaps they were in on something.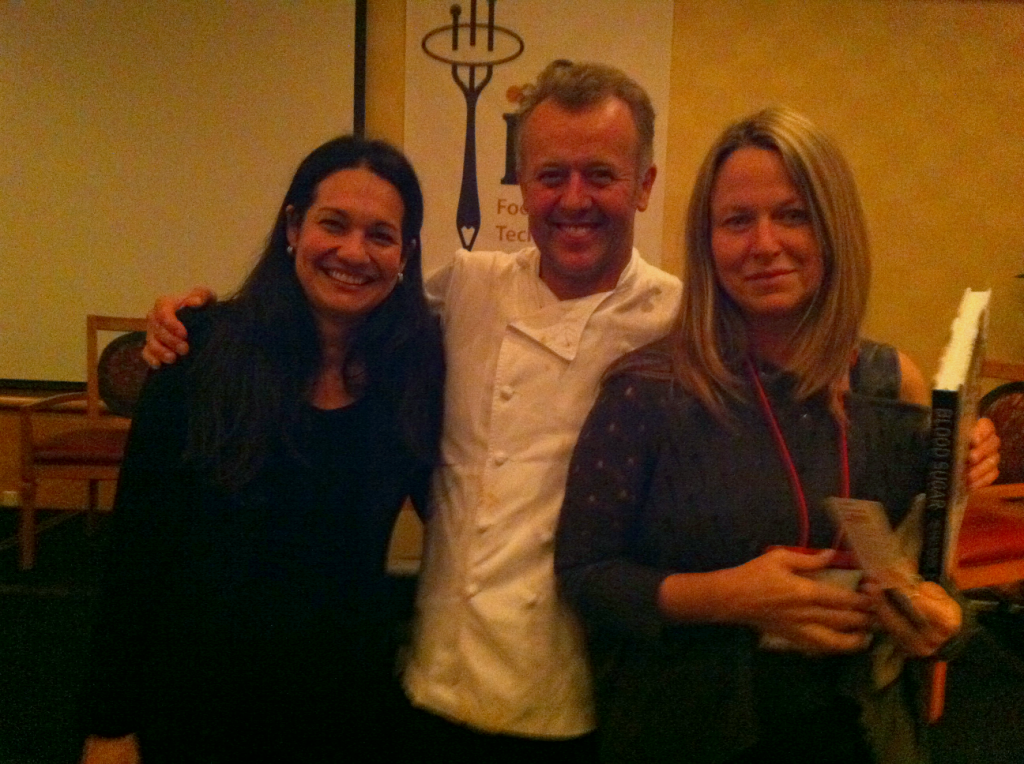 Maybe blondes do have more fun, but I'm of the belief that perhaps Aussies do.
I'm going to let you in on a little secret. I'm hosting a giveaway where one of you will win a copy of your very own "Blood Sugar" cookbook. This may be tipping my hat a bit, but here's a spoiler- Beck and I give two big thumbs up for a cookbook that I believe one of you needs to have in your kitchen.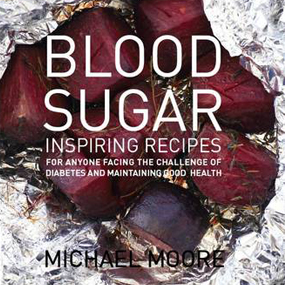 The giveaway starts today and believe me, you who has way too many cookbooks lingering in your living room- I see you- and your cookbooks stacked high in the kitchen- you will want this cookbook. Lest you decide that the title sounds off-putting or blood sugar isn't something you think about when cooking- neither do I. If you like ingredient-driven fresh food that's full of flavor, then you'll enjoy this cookbook.
Here's how we play: in the comments section below, leave your comment about an a-ha moment you have had. The giveaway will run until Sunday end of day. I will pick someone on Monday morning and email them directly or announce it on twitter if you leave your handle. If you want to make this more fun, tell your friends about the giveaway- not because you'll get an extra entry, but just to be neighborly…
To unleash your inner Aussie.