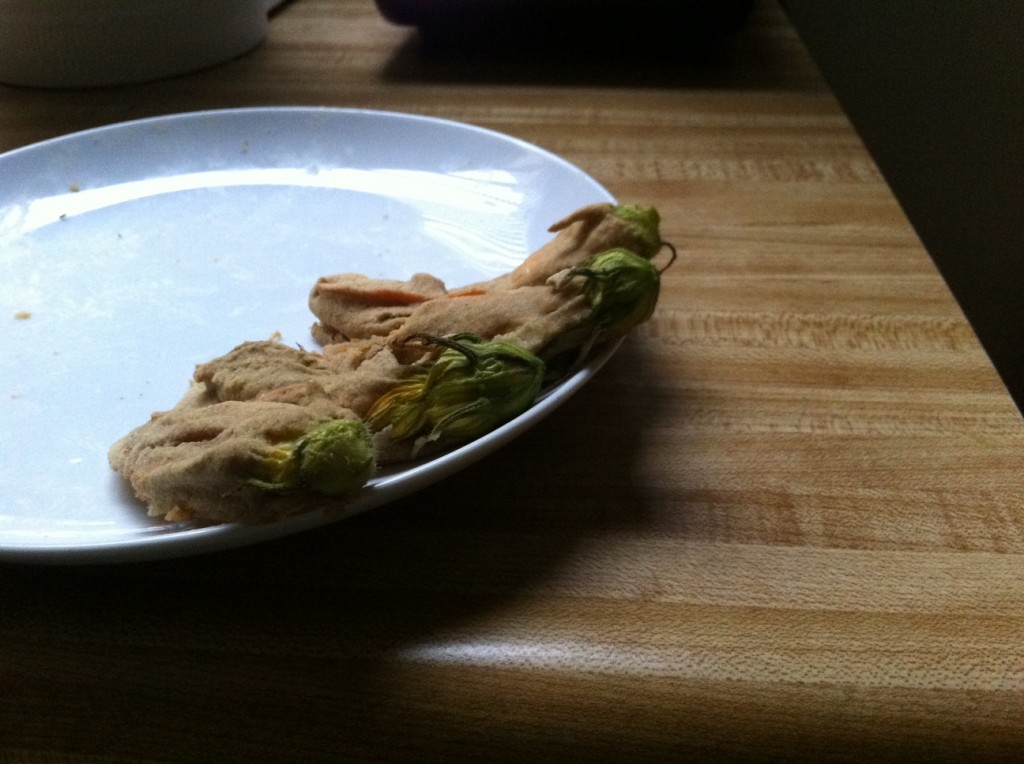 Social media advertising can be intrusive- the amount of information that lovely facebook social graph knows about you or the eerily right-on ads gmail users see in their inbox can make even the best of us think of big brother as more technological than governmental. One evening, perusing facebook, an ad of less than 25 characters stood out. I learned that Tears for Fears would be performing in San Francisco.
Stop the presses. Stop the clocks. Let all life cease for one single exhilarating moment as we collectively breathe in this fortuitous news.
To say excitement coursed through my veins giving the blood a run for its money would be an understatement. Right then and there, I declared that my birthday extravaganza would start early. Very early. We scheduled an alarm to sound 10 minutes before the concert tickets went on sale and waited.
It all started back in the tender and oh-so awkward days of junior high. Let's just say I came into my own at a young age and keep it at that. My friend Erika happened to be quite ahead of her time musically. From her, I would hear of Jeff Buckley, the Smiths, the Cure and Morrissey. My tastes veered more toward mainstream pop music. I can't credit her with my Tears for Fears introduction, but as a crucial part of my musical coming of age story, she factors in. What Roland Orzabal of Tears for Fears was to me, Morrissey was to her.
Perhaps my youthful crush started from a shared appreciation of Roland's curly coif and my ever-expanding mushroom cloud of hair. It might have been his passionate vocals or the catchiness of the songs. They certainly reigned as my favorite band of the 80s and made the transition with me into the 90s. It's rare to consider an album perfect, but "Sowing the Seeds of Love" sits in my top five albums of all times. The placement of the songs, their transitions, the caliber of the lyrics and the powerful vocals augmented with featured singer Oleta Adams make this one of my go-to albums.
Several years ago, I lucked out when Alice 97.3's Now and Zen concert lined up Tears for Fears for their annual free concert in Golden Gate Park's Sharon Meadow. Katy and I set out early to stake out our seats for the concert and wouldn't you know the headliner, Morrissey, canceled at the last minute with Tears for Fears stepping into mainlining the show. Roland and Curt's voices were well preserved and captivated the audience. Their short set of songs kept me on cloud nine for days.
Last Thursday evening, Beck and I met up at the concert venue. I had declared that day a marathon listen-a-thon of favorite TFF songs to ready me for the concert. I felt like I might jump out of my skin in anticipation. We found our way to our seats in the balcony and settled in, beckoning the beginning of the night's festivities. Then, after the roadies set up Roland's cherry Strat and a hollow body Gibson and then the lead guitarist Telecaster and Sunburst Les Paul guitars. Beck described the sounds and effects achieved by each guitar as the intermission ended. The lights dimmed and in the cover of darkness, I recognized a head of curly shoulder length hair and along with the crowd began screaming. In an instant, all that wonderful junior high awkwardness and bravado returned as I embraced my inner super-fan with open arms.
Beck found a spot in an empty row behind ours where we promptly moved so we could dance as they rocked out. We shimmied. We sang along at full octave. We beat the air with imaginary drumsticks. We even snuck in a slow dance during one of their ballads. Everybody Wants to Rule the World gave way later to Mad World to Advice for the Young at Heart and Head Over Heels. A roar rose from the crowd as Pale Shelter and the strains of Change began. I became ecstatic to hear Badman's Song performed, later surprised to hear them perform Woman in Chains, and lamenting the absence of Oleta Adams' vocals to carry her signature song. When the concert end came near, they cleverly omitted the lyrics "Time Flies" and instead exited the stage. Their fans- other super-fans like me knew better. We finished the show in a giant Shout anthem.
Out, we stepped, into the fog-riddled late evening Nob Hill air and quickly made our way to the bus stop. While we waited, we conversed with two other concert-goers and swapped notes on missing Oleta, and the greatness of the Santa Barbara concert of 1995. Ah, it was a good evening that bled into the next day for another listen-a-thon.
My joy at finding something cherished from the past, here in the present, reminds me to hold onto the good things when they come. The retro can find relevance in today. Take jalapeno poppers. These deep-fried breaded zingers of melty cheese as small riffs on chiles rellenos evoke a certain decadence of the 80s with its crimped hair, bubble skirts and jelly bracelets. I wondered what it might look like to take the zing, creaminess and crunch of the jalapeno poppers and make them better. We tried them fried using regular beer and AP-flour and then settled on a baked version that uses an Ancient Grains flour mix of millet, sorghum, and amaranth with a gluten free Blonde beer. This combination lets you taste the subtle sweetness of the beer, grains and blossoms with the zip of a green chile and jalapeno-infused Chevre.

[print_this]
SQUASH BLOSSOM POPPERS
Adapted from the Fried Stuffed Squash Blossoms recipe by Debi Mazar and Gabriele Corcos Cooking Channel
GLUTEN FREE ADAPTATION-I made a batch using the original recipe and adapted it as follows. In my revisions, I undertook the challenge to make these gluten free. If you opt to go gluten free, aim for a pretty flavor neutral flour like an organic brown rice flour or the Ancient Grains flour blend I used below that's a blend of amaranth, millet, sorghum and quinoa that I picked up during a recent foray at King Arthur Flour. When selecting a beer, go for a blonde like Green's.
MAKE YOUR OWN GREEN CHILE CHEVRE- Also if you can't find a Green Chile Chevre at the grocery store, make your own. Mince ½ a jalapeno, then open, drain, dry and mince 1 tablespoon of green chiles (small can of green chiles). With a fork, incorporate them into the goat cheese. Refrigerate so the cheese sets until ready to use.
MAKE THEM FRIED & NON-GLUTEN FREE- You can certainly use A-P flour and a regular beer like Gordon Biersch Blonde Bock. Lastly, if you choose to fry them instead of baking them, use a high heat oil like peanut oil and set over medium high heat. Keep each popper in the oil until golden brown, about 2 minutes, turning at 1 minute.
FREEZE & REHEAT- You can freeze the poppers in a sealed container. To reheat them in a toaster oven, set the temperature at 350 F and bake for 10 minutes.
YIELD: 16 poppers
1 ½ cup gluten free blonde beer
1 ½ cup Ancient Grains flour blend
16 squash blossoms
4 oz. Green Chile Chevre
1. Preheat the oven to 350. Place a sheet of parchment paper on a rimmed cookie sheet.
2. In a large bowl, whisk together the flour and beer. Set aside.
3. Make a slit in the side of one of the squash blossoms near one of the green "seams" and you will find it's easier to carefully nudge the paring knife along that line to make an opening about ½ inch or 1 inch long.
4. Put your fingers into the middle of the blossom and carefully remove the stamen. You might get pollen on your fingers removing it, so take note and tug underneath the stamen to pull it out, wiping your fingers on the damp paper cloth to keep them clean.
5. With a small flat spoon, scoop in about 1 teaspoon of green chile chevre into the center of the blossom. You can use the petal to the left of where you're spooning in the chevre to slide the rest of the chevre into the middle of the blossom. Then fold that petal over the chevre and then bring the petals together to twist from the top to seal the chevre inside the blossom.  Keep stuffing and set aside until all blossoms are filled.
6. Dip each squash blossom into the beer batter up to the stem. Place the squash blossom popper onto the parchment paper with about ½ inch between each. Once you've placed all the poppers onto the parchment paper and with your kitchen scissors, snip off the stem of each popper.
7. Bake for 20 minutes. Serve immediately.
[/print_this]