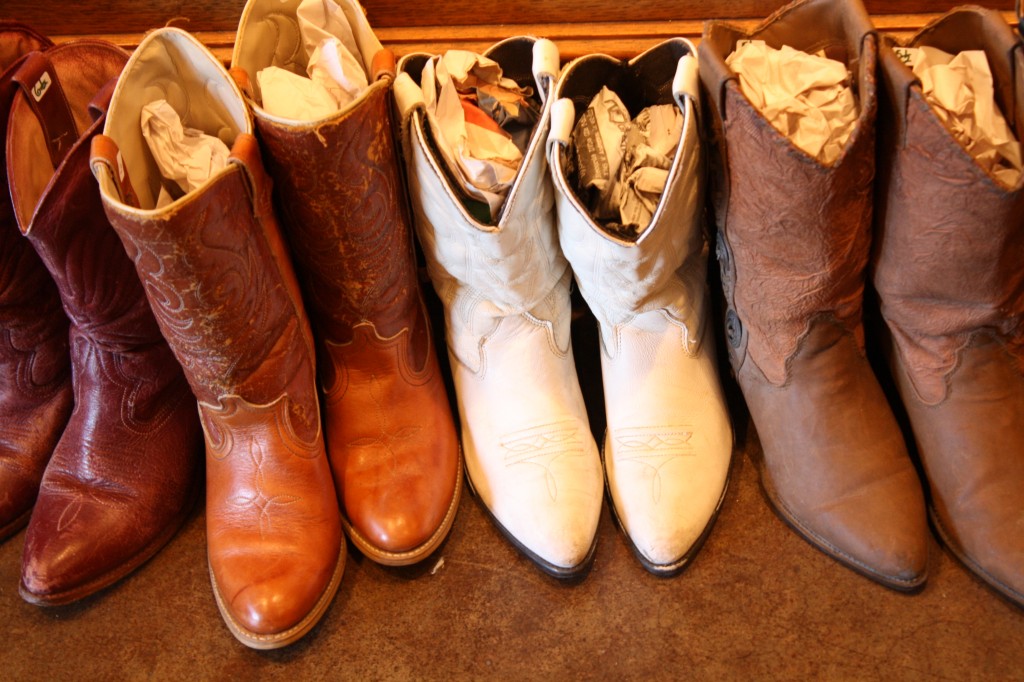 You may know the Texas capital for its phenomenal music scene or perhaps you've visited the University of Texas and its ginormous campus. Maybe when you think of Austin, SXSW comes to mind or the local tagline, "Keep Austin Weird." From the outside, a quick trip through Austin might seem one part Los Angeles food truck scene and one part country mixed with the eclectic. You can find a little bit of everything down here (I even found several Korean taco stands along the way).
When I was growing up, Austin meant the halfway point between home and family. Some families camp, some fly to exotic locations- ours drove. The roadtrip is the quintessential Texas experience. It is a great way to see the diversity of the state, let alone the oddities on the side of the road and the good eats in the different towns. We would start early enough that the inky blue sky of night was thinking about transitioning to daylight still. Mom would pack a pillow and blanket for me in the backseat because she knew I wouldn't be fully awake for another hour. By then I would be up changing the channel from talk radio to music and singing along.
Rolling up to Austin meant only one thing: lunch.
Six meals in Austin rolls up 48 hours into delectable bites and sips. If you're looking for a what to do guide of Austin, look elsewhere as we completely missed the Bat Bridge in lieu of bats flying out at sunset from under a bridge around Round Rock.
If you're looking for food and drink, get ready to tuck in.

Spider House Café
Hankering for a funky Austin experience? Spider House Café is close to the UT campus and boasts options for breakfast, lunch or dinner. The El Guapo's Breakfast Tacos with wild boar sausage caught my eye as did the Spider-Nuts- oven-roasted peanuts with a sweet and spicy kick. Since we visited middle of the afternoon, we found the Spider Café a perfect place to enjoy iced coffee and a treat. We tried the homemade chocolate chocolate chip cookie and their Coco Mocha coffee. The ambience is what really makes the Spider Café a fun place. Some tables boasted people sipping iced coffee, laptop open. Others were for the late lunch set, noshing on sandwiches and salads. Something about the Spider Café felt both very Austin to me and quite comfortable. I could see myself settling into this locale to whittle away afternoons into writing.
Mighty Fine Burgers
Walking into Mighty Fine, it has the air of In 'n Out Burgers of California with their straightforward, short menu. They cook crinkle-cut French fries from potatoes as you order them. The burgers come in junior (1/4 lb.) and ½ lb. Shakes are made with Texas Blue Bell ice cream. What makes mighty fine mighty fun is the casual, friendly ambience- white paper bags get circled with your choices of toppings and if you ask the staff how they are doing, they will say "mighty fine." What makes this experience mighty fine for you the diner is the beef. They use grass fed beef that doesn't have any hormones in it. While beef may not be what's for dinner on a regular basis for us, a good burger can be easily defined by what's not in it as much as what is. Share an order of fries and go junior unless you find your appetite hearty.
Kerbey Lane Café
Upon asking Austinites a good place to eat brunch, it seemed they broke out into a similar chorus of "Kerbey Lane Café." Here's the trick though: as there are several locations of the Kerbey Lane Café, apparently the best one is the original location on Kerbey Lane. Having said that we went to the Guadalupe Street location. All the vegan options on the menu made me all atwitter, so I ordered the Vegan Breakfast Platter as my friend optioned for the Breakfast Platter. Hers came with fresh cut fruit, scrambled eggs, bacon and blueberry pancakes. My vegan breakfast platter included a tofu scramble with vegetables, soy sausage and vegan pancakes. I opted for the non-vegan gingerbread pancakes and was not disappointed. Apparently the jury is in that their pancakes are the must-order item at Kerbey Lane. The gingerbread ones had that slightly spicy warming flavor of the holidays while my friend's Blueberry pancakes had a note reminiscent of vanilla. I would steer you away from the vegan breakfast platter though and especially because the rest of the menu is pretty lengthy with options. Note: a good alternate place for brunch from a previous trip to Austin is Magnolia Café, which then can involve a stroll and window shopping on Congress with all the funky shops. New vegan friend Mike suggested his favorite local spots for vegan cuisine in ATX, now officially on my "to-visit" list: Veggie Heaven (it's "amazing"), 888 vietnamism (not all vegan but good selection), Casa de Luz,  Tiatyas (thai), Mother's Cafe, and Thai Kitchen.
Whole Foods on Lamar
Austin is known for many things, but to my food-loving heart, one of the items of note is being in the hometown of Whole Foods. The first time I walked the store, I spent two hours roaming each aisle and scouring the shelves for rare items local to Austin and thus unavailable in San Francisco. Then there are all the mini eateries ensconced inside the store. There's Bar Lamar if you want to linger with a friend over a beer or wine. Nearby is the Barbecue eatery and over in produce, a vegan eatery. During my first visit, I was blown away by the salt bar- a bar resplendent with deep wells of exotic salts you could scoop into a bag and take home. While the salt bar is no more, they still do have the salts set into the bulk section and an impressive DIY trail mix area toward the front. For those of you who are fans like I am of their hot bar- there is nothing like this vast channel of numerous hot bars separated out by style of cuisine, a long line of steam wisps emanating from food ready to take and eat. On this particular visit, I hankered for a juice I'd had at Whole Foods, Tustin (it has a fantastic juice bar!) and ordered the Energize Me! This juice is composed of celery, parsley, kale, ginger, spinach, lemon and cucumber. Refreshing and perfect for a mid-morning or mid-afternoon pick-me-up, in a sea of choice, the juice tasted green and nourishing.

South Austin Trailer Park
The intention we had rolling into the South Austin Trailer Park involved chocolate- Holy Cacao to be precise and then an impromptu visit to Torchy's Tacos.
Holy Cacao & Torchy's Tacos

The food truck scene in Austin vaguely recalls a certain Los Angeles vibe. Last time I was in Austin, I didn't save enough stomach space for a visit to a food truck though we passed several on Congress and feasted on the menus with our eyes.  My friend and I share a love for Frozen Hot Chocolate and headed to Holy Cacao for their version did not disappoint. I ordered the Mexican which meant my frosty chocolate drink that resembled a slushy making the moves on a milkshake included cinnamon, ancho chili and cayenne for a slight bite in the aftertaste. I savored each sip! We also tried their Diablo cake pops, which I've determined is a trend that I want to like but always leaves me wanting.
Sugar rush in motion, I moseyed over to Torchy's Tacos. Since this particular day in Austin was Cinco de Mayo, I needed a taco to initiate me appropriately into the holiday. I decided to go with an option that I'd seen on several menus, wondering if it was a local Austin variation: the Migas Taco. I've written before about and sharing my Mom's Migas recipe, so the Austin migas variation of pico de gallo, eggs, tortillas and cheese felt a bit esoteric, but I went for it. The flavors of the taco hit the right amount of acid and savory with melty cheese, but I kind of longed for the crunch of the tortilla chips in the migas itself. Torchy's has some incredibly clever combinations of tacos and next time I'm in Austin, I intend to try one of the others as I liked the vibe and overall flavors.
The Oasis
Sitting on Lake Travis, the Oasis is a beautiful restaurant. If you go at sunset, you get dinner and a show, as the sun ripples into the water before disappearing entirely. The original restaurant almost completely burned to the ground, so the Oasis we visited was the newfangled version of the former. We guessed they probably had 800 tables at the restaurant- it's huge with multiple tiers of balconies! I enjoyed the Southwestern Chicken Lettuce Cups- a fun variation on the popular Asian Chicken Lettuce Cups. One friend ordered the Piratas, their version of quesadillas and the other ordered Fajitas. The portions are large. The evening air still must have been in the 80s so the Lettuce Cups hit the spot for me. Apart from the views, if you only had 48 hours to visit Austin, the Oasis is great for its views primarily. The Oasis does reside deeply in the memory of both people who live in Austin now and those who used to- so on that and the views, I would base my recommendation.
One of the ways for me to gauge the importance of a city to me is that craving for more of it. I'm a believer that you create relationships with cities- muscle memories, smell memories and the like. Austin is a lot of Texas hospitality with a slightly offbeat San Francisco edge. It gets underneath the skin leaving a lasting memory and a taste for more.