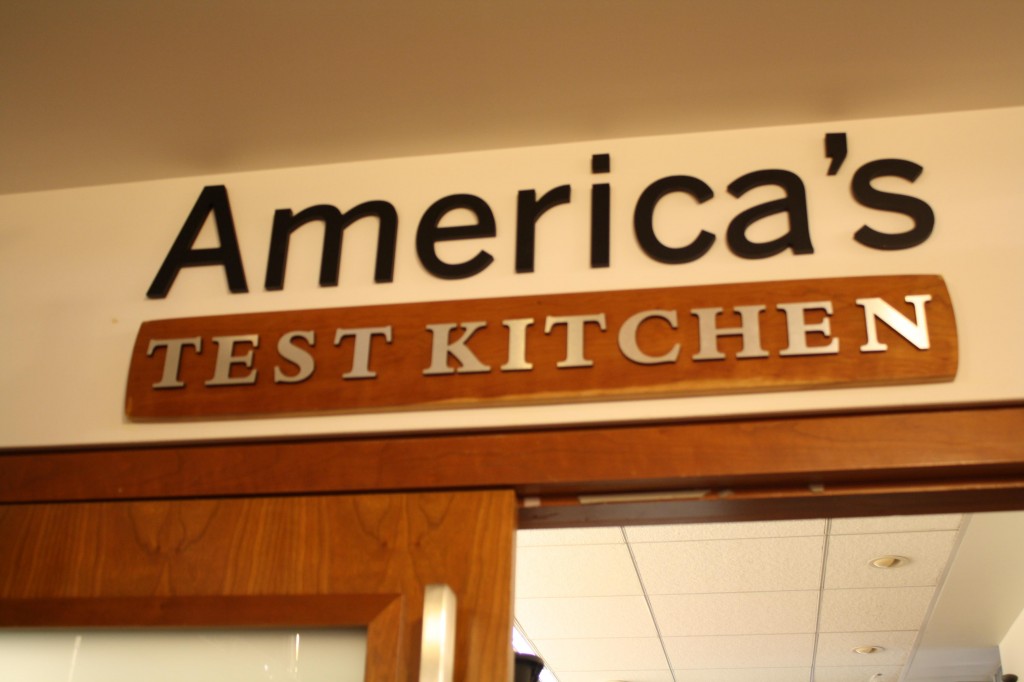 An America's Test Kitchen visit is kind of a big deal. When you get invited to attend a tour "next time you're in Boston", you find a reason to get to Boston. I'm sort of kidding, but really, I'm completely serious. At an impromptu food blogger meet-up a few months back during social media week, I had the chance to meet Steph, the friendly community wrangler for the Test Kitchen. We commiserated over community building and a shared background in journalism. You can imagine my response to the invitation offered as we said our goodbyes that evening months ago in Urban Tavern.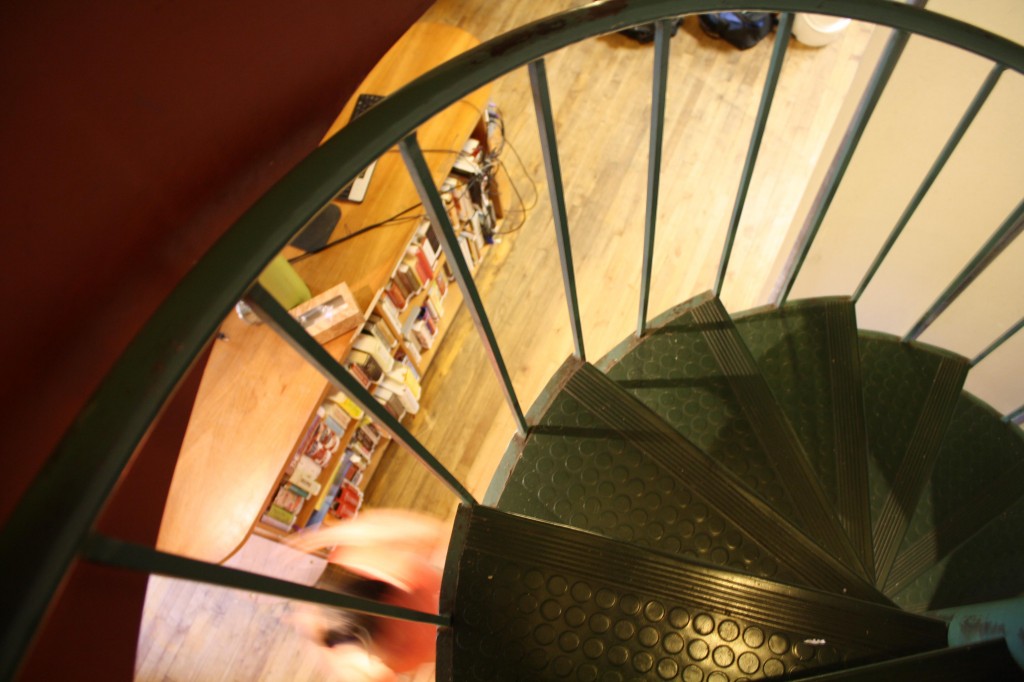 I began looking at flights. Granted, I already knew I would be heading East for the MFA Reunion and to lead the Mixed Media Poetry Workshop, but now diverted my flight to arrive in Boston. Rested from a red eye and putting in a few hours of writing at the Whole Foods on River Street, I wound my rental car through Cambridge to nearby Brookline and hunted for the address, parking and an unmarked door.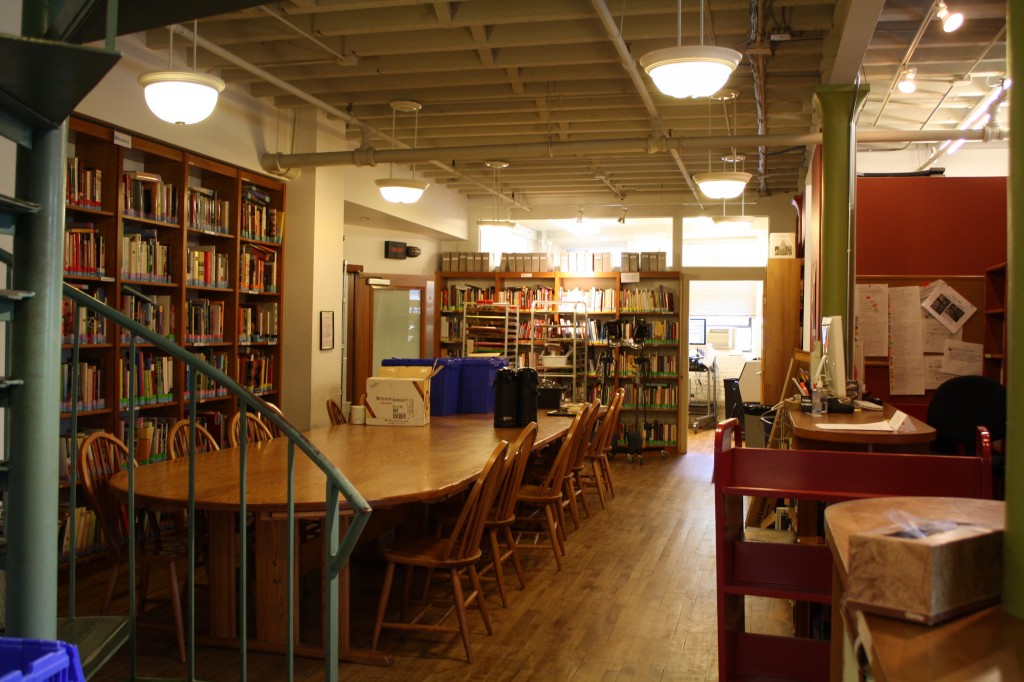 Inside, Steph waited with my tour date and fellow aesthete Nikki. We began an enlightening tour at this place important to the American culinary experience and I found my appreciation for the work America's Test Kitchen does, grow. We started in the research room where approximately 4,296 cookbooks lined the shelves. The sight could easily floor even the consummate cookbook collector. The long table positioned as the focal spot of the room plays a pivotal role. Here, the recipes are taste tested and critiqued. For a recipe perfecting war room, I must admit, it sure looked cozy.
The time required for brainstorming, researching recipes already in existence and an exploration phase cook-off of five recipe variations can take up to seven months before publication. Seven months! After that initial exploration comes refinement with seemingly infinite tests to perfect the recipe that then airs or is printed.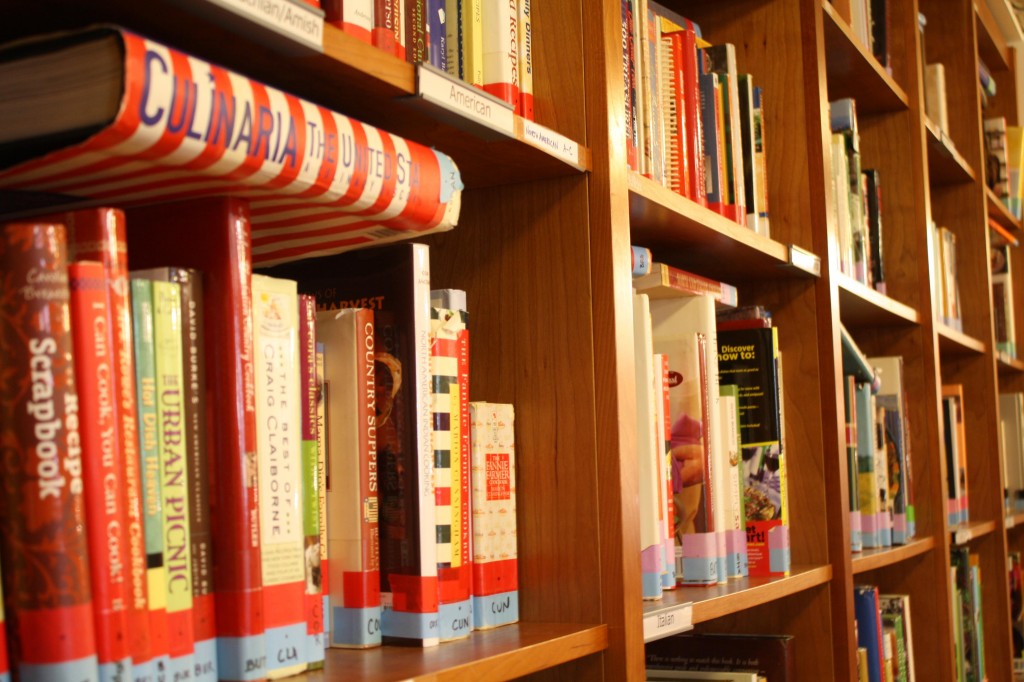 Steph talked as we walked through the cookbook gallery. We meandered into a room where a photographer evaluated a perfectly styled plate of food recently shot using a gigantic scrim through which to filter the direct sunlight. He, the stylist and one of the chefs all stood there considering how the image looked on screen as we tried to play the role of shadow to their culinary caucus of discussion. From there, we wandered into the well organized and impeccably stocked textile closet and regarded shelves of wooden surfaces as we left and ventured deeper into the belly of the beast.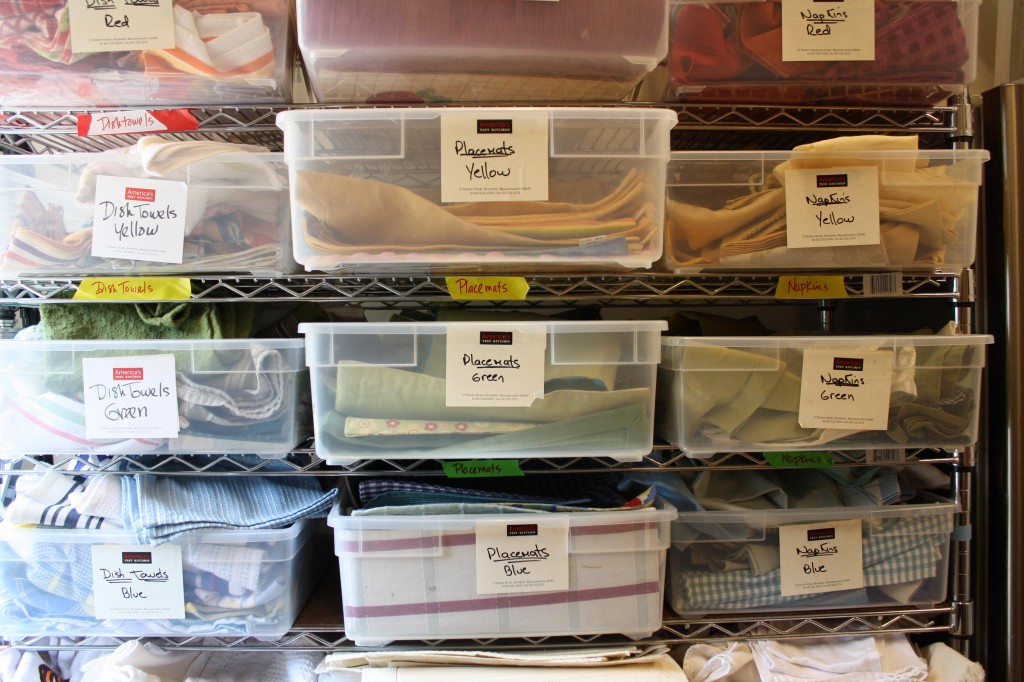 Lest you think the placemats and napkins above comprise the entirety of their tabletop prop closet, have no fear, a plate prop closet also exists and doubles as the control room for the director during TV show filming. Note the brilliant idea of using plastic wrap and paper towels to properly store prop plates- the clear material allows easy visibility while the paper towels and sticky wrap maximize safe storage.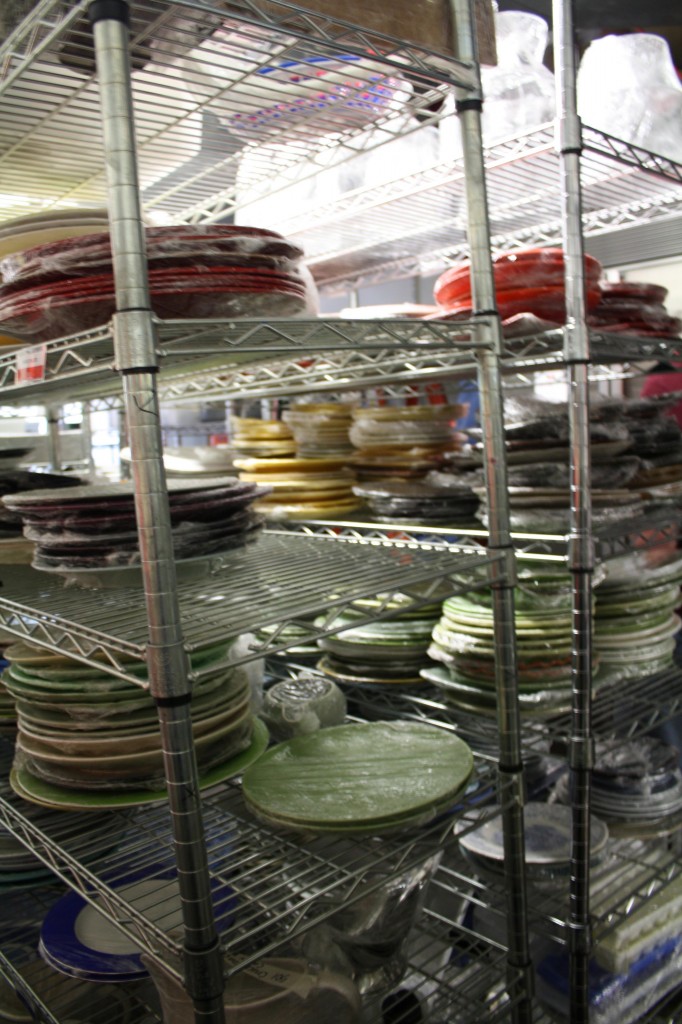 We found it hard to be a fly on the wall in the inner sanctum of the Test Kitchen as chefs buzzed by hurriedly to the big kitchen or the side kitchen, from the supply closet or pulling cookware from the wall flanking all of the above. We took in the wall of ovens, located in the side kitchen. Glistening in their metallic chrome, we considered the cooking projects at work in the ovens revved up to go.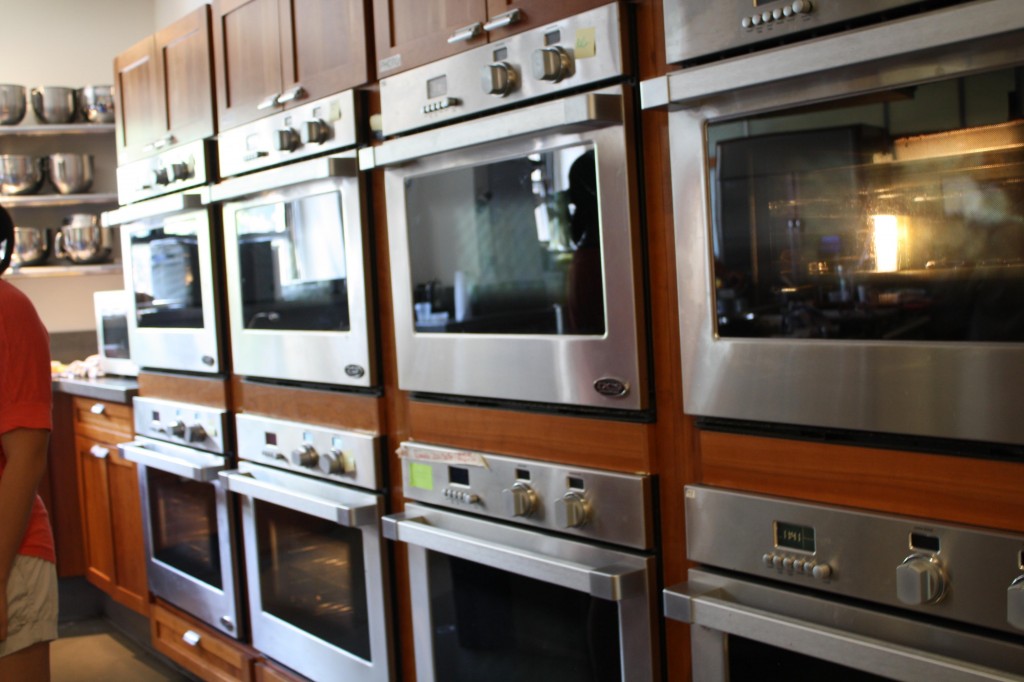 Amid all the activity, it paid to walk into the kitchen. A chef walked up with a rack loaded with fresh palmiers. She offered us the glazed and flaky pastry, still warm, that gave with the slightest tug on the outer curve breaking into a bite of buttery satisfaction. I began craving a cafe au lait in which to dunk this treat.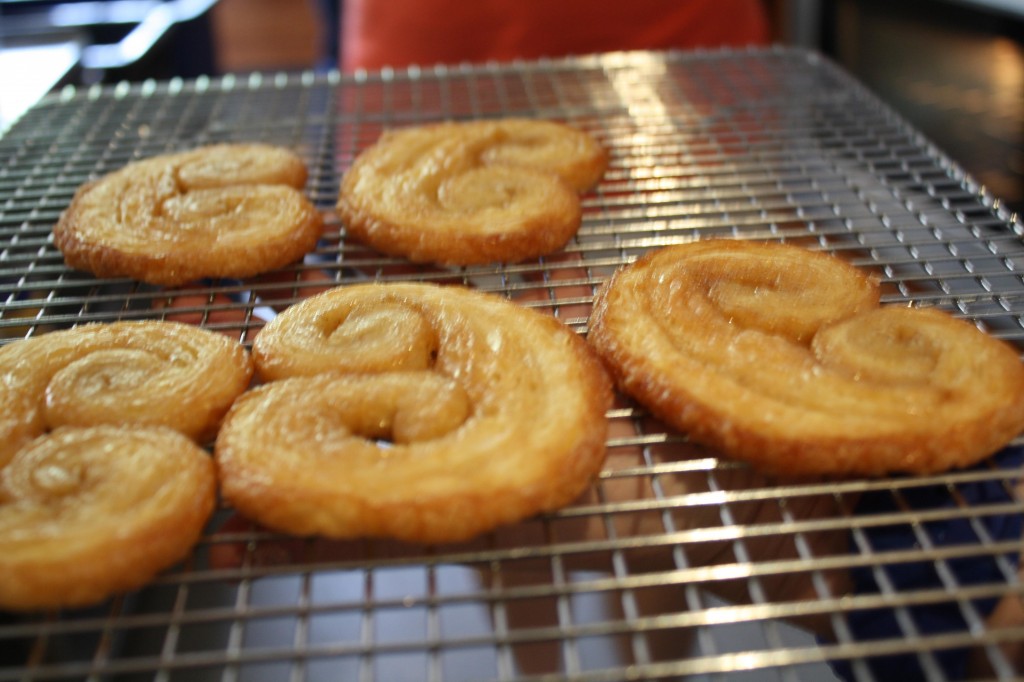 With palmier in hand, deeper we dove into the big kitchen, the one that if you looked closely enough, you might find the range top where Chris Kimball films "America's Test Kitchen. That room was rife with commotion. Chefs at a multitude of range tops and stations worked on their projects du jour. It was hard to take it all in, so instead one vignette at a time was all we could muster: the burger flipped on one station, as a chef  at another counter consulted her Mac, perched next to her cooking station. While we didn't see Kimball in this bevy of busyness, it served as an impressive demonstration of working diligently toward achieving the perfect recipe.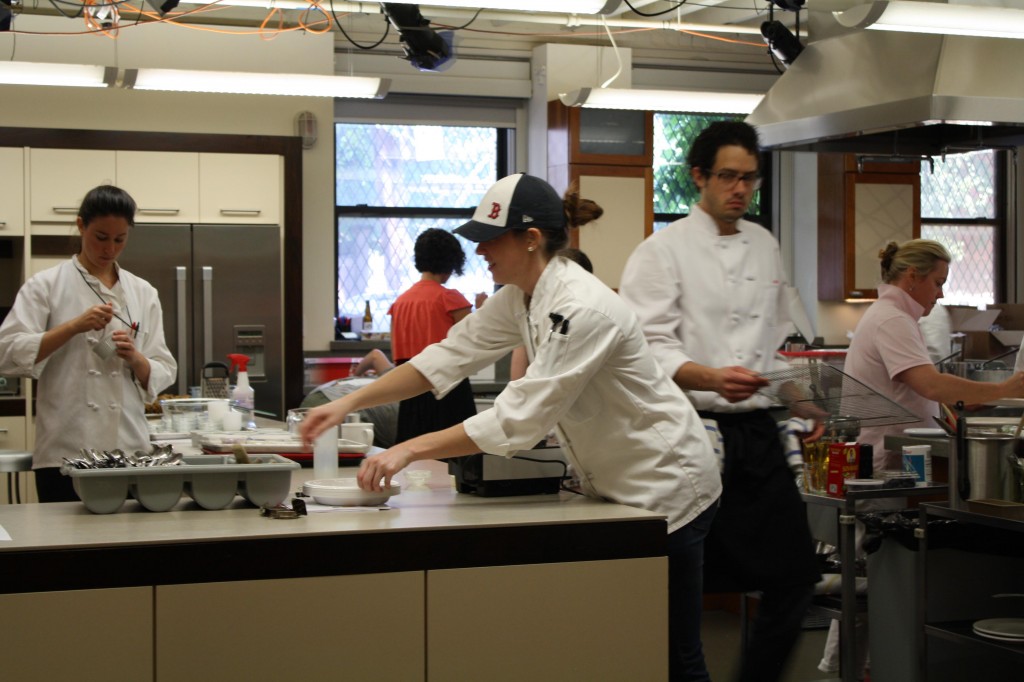 So it only was appropriate that on the way into the big kitchen we passed the "Wall of Awesome." Here, select tweets or abstracts posted online of America's Test Kitchen prepared recipes were pinned up to give chefs an opportunity for feedback on their recipes that had undergone their 12-step recipe development.
And just like that, we came to the end of our tour, entranced with how the Test Kitchen truly lives up to its name. Special thanks to Steph for her hospitality and keen detailed tour and also to kindred spirit Nikki for accompanying me and making the drive up.