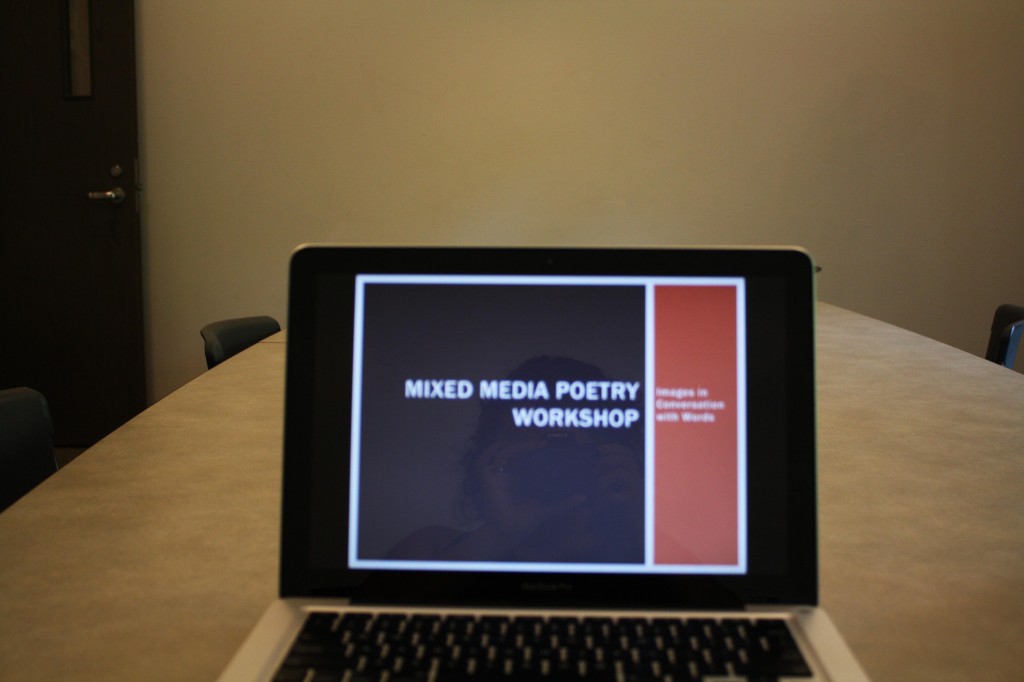 Food and poetry- these two passions commingle in the food-poetry collection that's got me obsessed with painting food with light and words. Recently, I had an opportunity to lead a workshop on Mixed Media Poetry with fellow poets to explore the process and consider the role of creating forms to propel writing in unexpected directions.
The workshop happened in conjunction with the 10 year anniversary reunion of the poetry program from which I received my MFA at New England College. While I had hoped to bump into colleagues from my graduating class, I ended up catching up with a few other alumni and meeting current students. The community of poetry continued showing me nuances of new-to-me tropes being used such as erasures and the work being done in publishing journals. Commiserating with poetry mentors pushed the conversation deeper with me considering further boundary stretching of my own craft, getting suggestions on books to read or talking about current work.
Writing can be such a solitary activity. For the extrovert, sitting down and sequestering self can be a most difficult task.  Writing in community creates a platform from which the hyper social can do what they love while gathering energy from others. I'm conspiring when I will get the chance to lead another workshop.