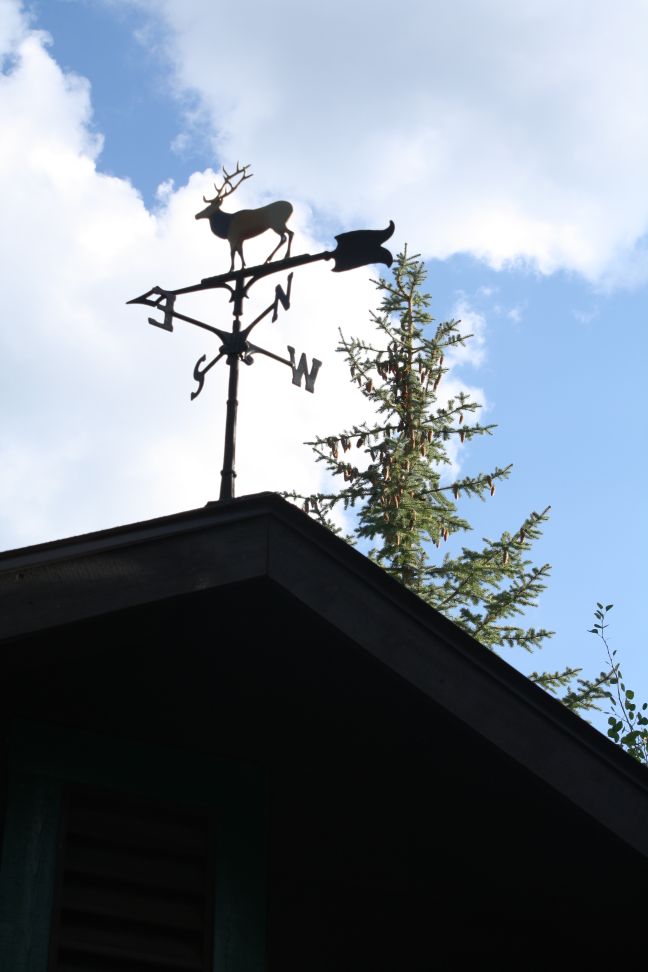 Sometimes nature calls.
No really. I don't know about you but there is something very centering and relaxing about being in the mountains. Perhaps it's the grandeur that makes even the most dire circumstances pale in comparison. It recharges my batteries especially when coupled with spending time with one of my favorite people. Olga and I spent the day and an evening in Denver before loading up the car to head for the mountains. Dotting the scenery to our left and right, evergreen and blue skies above as we made our way toward Grand Lake Village.
Most of my travel posts usually pertain to food. This veers slightly from the course set previously. Instead, here are some suggestions of things to do and see if you find yourself in the picturesque mountain town of Grand Lake.
Lonesome Stone Natural Fiber Mill
On the way to Grand Lake, you will have to pass through Granby. Make time to head over to the Alpaca Farm! Not only can you pick up some handmade yarns, but there are several fields of friendly grazing alpaca.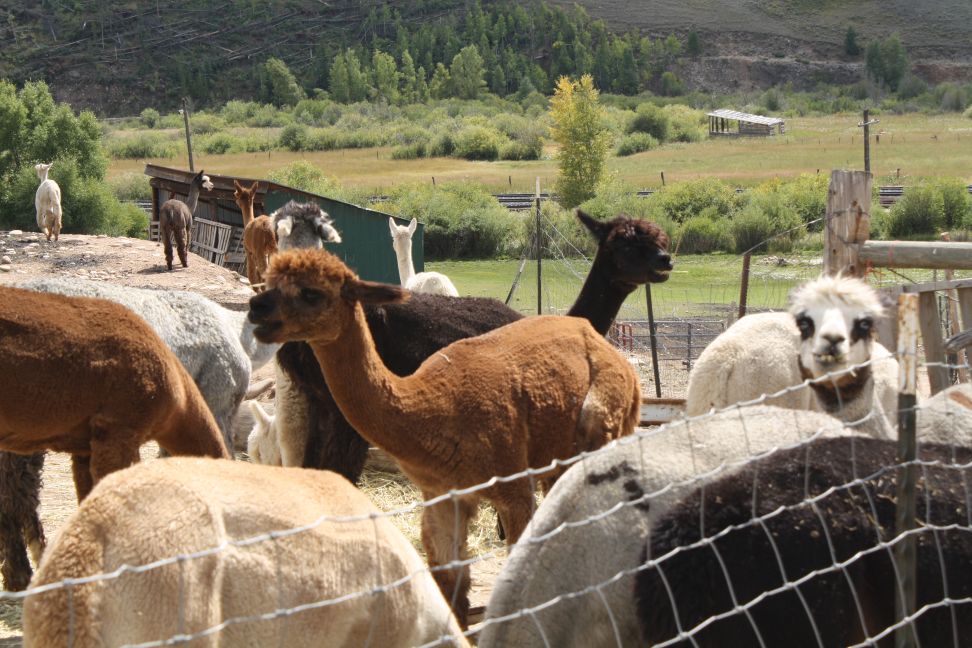 They bring a huge smile to my face and I can spend a long time watching them with their goofy faces, kind eyes and crooked teeth nosh on grass in the fields. The alpaca farm is not far from the main road and is well worth the excursion.
Farm Stand
Have you ever tasted a palisade peach? Roasted hatch chiles? We were in luck on our adventure into the mountains that we passed this farm stand on the side of the road. The farmer proclaimed these were his last peaches of the year. We took note and bought several pounds, making proper work of them for snacks.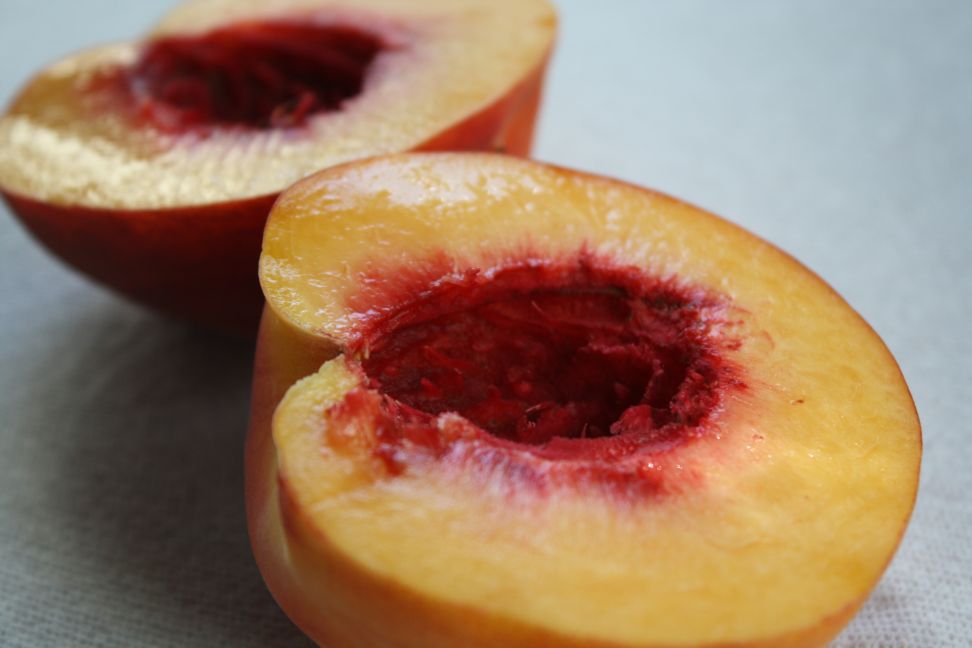 Olga loaded up on squash to make a saute for her dad that he's fond of. I yanked open the large cooler finding it filled with ziploc bags of roasted hatch chiles and wondering how they might travel in a carry-on before thinking the better of it.
Grand Lake
When driving to Grand Lake Village, the point really is to behold the lake. My first experience falling in love with Grand Lake happened on a celebratory weekend several years ago. Over the Fourth of July weekend, we joined throngs of people perched on benches watching the evening sky above the lake light up with fireworks. Bundled in several layers of fleece and blankets, we took in the bright lights bursting out of the sky and into the reflection on the lake's surface.  I could easily spend the greater part of the day reading or writing with the lake in full view and be a happy camper. Next time, I think it would be great fun to go kayaking in the lake or rent a boat.
Bob Scott's Authentic Indian Jewelry
Around Grand Lake, Bob is a bit of a legend. This small village has quite a tight knit community and Bob could easily be the mayor of this community. I first met Bob and noted he ordered sashimi at any meal in San Francisco where that was an option. Flamboyant and oh-so hospitable, his store features the finest selection of coral and turquoise jewelry, carefully curated by Bob himself. His keen eye and avid passion for Indian jewelry makes this store a must. And I might have left decked out in a new turquoise necklace with hand-cut beads…
Miyauchi's & Grand Lake Creamery
In town, on Grand Street, there are several options for ice cream. Olga prefers the chocolate dip of Miyauchi's which I can vouch is particularly tasty on warm mountain days. This time though, the signboard and ridiculously long selection of flavors of the Grand Lake Creamery invited me in. Having officially joined moose fever, I thought to try the Moose Tracks. There are worse ways to spend an afternoon than walking the length of the small downtown street lined with shops licking an ice cream cone. Along Grand Lake and across the street from Miyauchi's, you'll find benches for resting to look out on the tranquil waters.
Grand Lake Lodge
The Grand Lake Lodge is under new ownership and kind of transports me into a little movie called "Dirty Dancing." For some reason, I always expect to see Johnny and Baby… Anyways, a trip up Grand Lake Lodge is worth it to see the views down, overlooking Grand Lake Village, the lake itself and the mountains. There is a sign over one door haling their entry way, flanked with swinging chairs as "America's favorite front porch." Grand Lake Lodge is just inside the Rocky Mountain National Park and also boasts a restaurant inside, but I cannot speak to what the food is like. Our visits here revolve around a swinging chair and life stilling.
Rocky Mountain National Park
No trip to Grand Lake would be complete without a visit to the Rocky Mountain National Park. It costs money ($8) to drive in with such lush vistas. Oh my goodness, if you're like me, you will keep your camera on and get a bit snap-happy. We happened to be in the mountains at the time of year when the elk bugle. Male elk will make this high pitched noise that for some reason reminded me of a guinea pig squealing. I became the car scout, looking for variations in the brush or dark colored shapes in the distant meadows. Let's just say all those years practicing and perfecting my "Where's Waldo" strategy paid off in some sweet encounters with animals this weekend. Want to play? Check out the middle and right photos above and find the elk… We listened to and saw a total of probably eight elk during our passage into the park, some were harder to find and some like this "elk couple" below were peacefully noshing right next to a campsite. Go at twilight, as the elk come down from the mountain to the meadows to graze or wooing.
With such a coup of seeing a lot of elk, we called it a successful day and decided to wake up very early to go scouting one last time before the end of the trip. We coordinated our wake-up call with sunrise and padded out to the car yawning with steaming mugs of coffee and heavy jackets on. The thermometer gauge read the mid-30s which was no joke. When looking for wild animals, take note of the drivers around you, particularly if they act erratic and pull off quickly or if you see a gaggle of people huddled on the side of the road. Chances are good that you'll see an animal. Where's Waldo game two: find the moose in the left side and middle photos below. And go! -That guy on the right is an elk. Nice try though.
If you visit, please remember to respect the wildlife and by respect that means keeping distance and keeping your voice down. We happened upon two people who ended up down on a ledge near a river where a moose cow and her calf were grazing. A woman standing next to us loudly protested as a way of warning the tourist. We met another woman who helped rear a wayward injured elk for a number of years. The people were sometimes as interesting as the sightings. And when the moose and her calf strode across the road several hundred feet from our car, it capped off the weekend perfectly.
So if you find yourself in Denver, hankering for a bit of rustic fun and mountain adventures, Grand Lake is waiting.