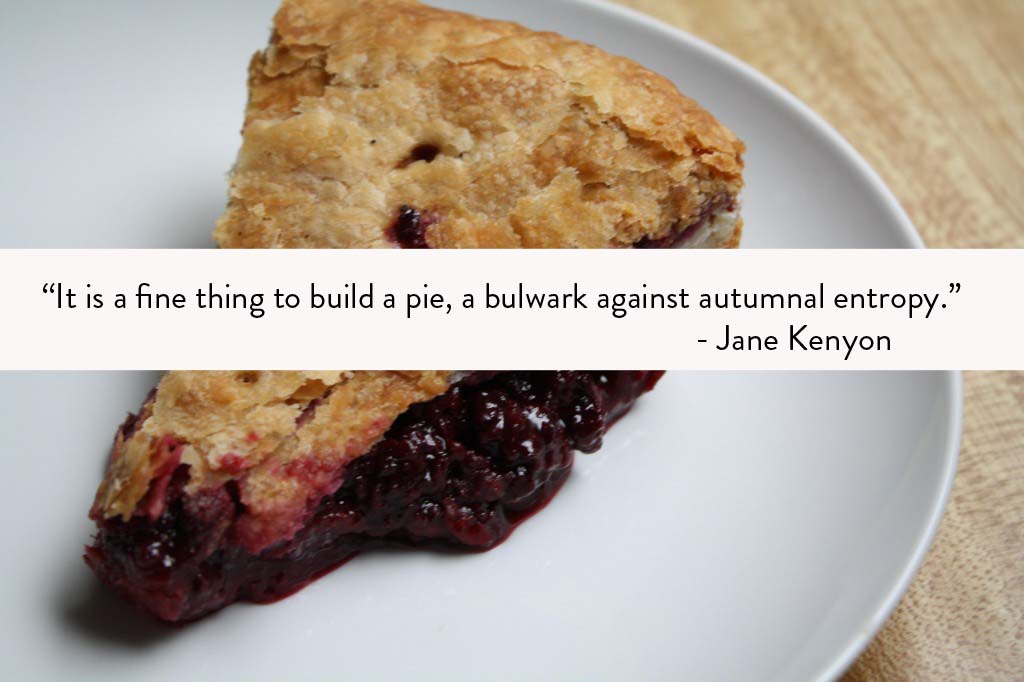 If some people hanker for tearing into turkey on Thanksgiving, others contemplate the cacophony of porcelain stacked in a full sink and the empty table ready to receive a procession of desserts. The homely pumpkin pie doesn't easily outshine pecan pie all gussied up in its garb of karo laced pecans. One thing is certain, for some reason, the cake and the cookie find no invitation to the table on this day each year. This is one holiday cornered by the commonplace pie.
Lucky for us, this year, we have a guide to deconstruct pie, one personality trait at a time. In Kate Lebo's book, "A Commonplace Book of Pie," she alerts the reader to the subtle implications of liking certain pies through prose poetry with pointers on pie-making and a few recipes tacked onto the end of the book. I'm inclined to agree with Jane Kenyon that pie-making truly holds off "autumnal entropy," something with which we could all use help.
But I would entreaty that this book arrives just in time for other reasons: we all need a diversion to pull into the cheerful family gatherings that like spools of string can unravel so quickly into disarray. Lebo's poetry is subtle enough that your family members who claim they don't like poetry or have never read it will be entranced by her clever work.
In "A Commonplace Book of Pie," which started out as a zine by this Seattle based poet and pie-baker, Lebo paints vignettes of pie enthusiasts that make you want to flip the page and keep reading. We learn that though the woman who serves Rhubarb Custard Pie "has been known to fake orgasms, she would never serve Splenda to guests." (p. 39) She asks of Cherry Pie, "Which is more American? Processed fruit in explosive syrup, or sweating in the sun while balancing on a slender ladder?" (p. 23). I surmise that you could make a go of reading through the book as you rest between dinner and dessert, making a guessing game of guests as pie eating participant characters in the book. If you try this approach, just wait until you get to Peanut Butter Pie… I sank down into the description for Cranberry Pie deeply enough that I believed I might be back-floating through a cranberry bog and on the other side would be a sumptuous slice of pie waiting for me, the jeweled red sparkling in the sun.
Even her recipe to make pie crust reads more like a poem as she charges that "we are not accountants; math will tell us how many servings, not how to make or serve them. We are pianists. Cut your nails, and if you paint them, make sure the varnish doesn't flake off and disappear into your dough." (p 69)
What's marvelous about Lebo's book is that she shows how food and poetry can marry together in the printed world, although I would still consider this a poetry book over a cookbook (only six recipes grace its pages) but that's kind of the point. She endeavors to play the part of tour guide in Pieland, pointing out some of the sights to see and providing tips for us to continue our voyage long after she is gone so that you and I as readers can make up our own figments of pie-induced enthusiasm. The book reads like a piece of local lore you might find in an attic in the deep South. It makes me want to flour down my countertop and cut out the edges for handheld pies. It makes me believe poetry can be for the people- especially the ones who come by it unwittingly at a family table decked out in festivity.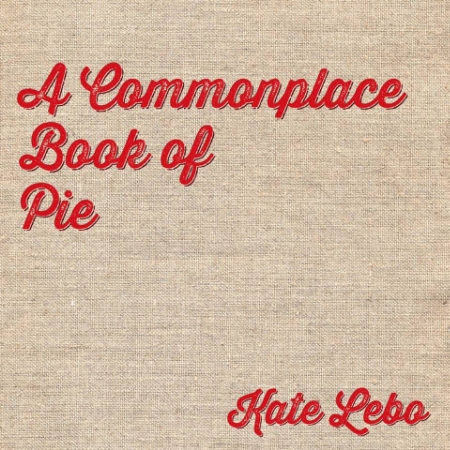 To learn what pie has taught Kate Lebo about writing and other tidbits, visit Jama's Alphabet Soup.