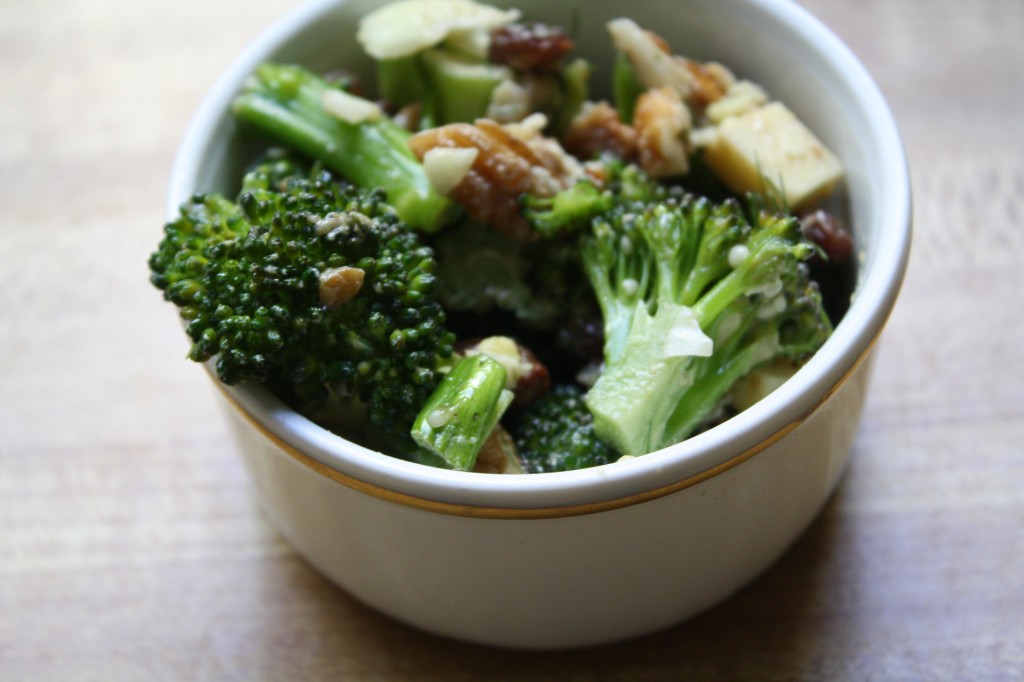 It would seem I'm on a bit of a broccoli bender. First came the challenge of concocting a brunch recipe with broccoli that yielded the highly flavorful broccoli breakfast tostadas smeared with an Aleppo pepper white bean spread, roasted broccoli, a dollop of labneh, and a sprinkling of sambal oelek, giving that meal that encompasses two meals a bit of flair. Then came Jeff Friedman's Pan-Sauteed Broccoli with Walnuts, paired with an homage to our King Arthur visit. Just when you thought the green crown had been deposed, it's still in charge.
Sometimes the CSA delivery surprises me not with what's inside but with its arrival. Notoriously, I heed some inner alert to buy vegetables for the crisper the evening before the brown cardboard box greets us with its array of fresh fruits and vegetables. It's happened often enough that I've had to get creative about assessing its contents and the newly procured produce to deduce what will go bad quickly. Broccoli usually passes the test, like a small tree uprooted whose crown keeps green. This buys me time and as such has made broccoli an indispensable addition to the regular rotation.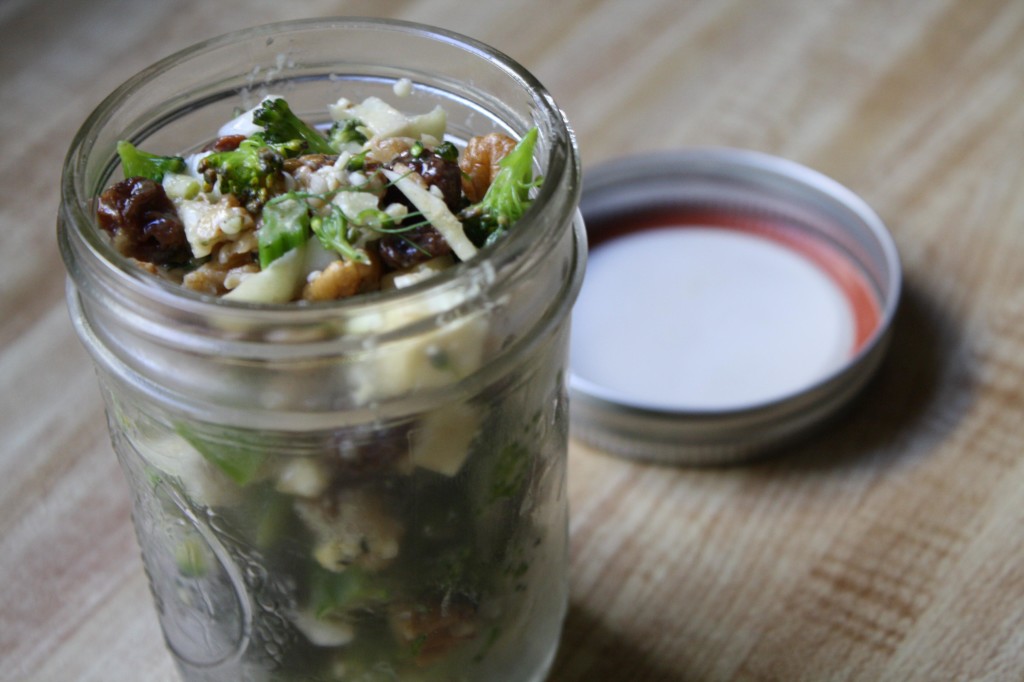 Recently, after attending a Big Traveling Potluck, I found myself happily saddled with a block of Kerrygold Skelling cheese. Tucked in an insulated bag, deep in the confines of my suitcase, it became one of my "food-venirs" to make the journey back up north to San Francisco from San Diego. Like the contents of our CSA box, the unexpected block of cheese was whisked into the fridge where it greeted us each time we opened the door, somewhat bewildered how to use it best. Part of the cheese slid off the block and onto a cheeseboard with a little help of prunes and crackers. Another bit made its way from the block into the mouth with ease and this might have continued if the crisper had not beckoned.
The notion of salads doused in mayonnaise somehow leaves me limp like greens past their prime. One evening I discovered that the drawer I thoughts had held spinach was bare. In its place, the head of broccoli eyed me with promise. Recent broccoli boasts included different techniques- pan-sauteeing and roasted, why not add a raw offering to the mix? Raw broccoli contrary to a misconception I had growing up is not bitter but crunchy and a good foil for other flavors. Punched up with mini cubes of the Skelling cheese, sweetness from fennel, raisins and a bit of maple makes this salad surprising without any mayonnaise marring its flavor.  If I'm going to get fixated on an ingredient, and I do all the time, then broccoli's time has peaked. I can think of worse things to vie for space in the crisper.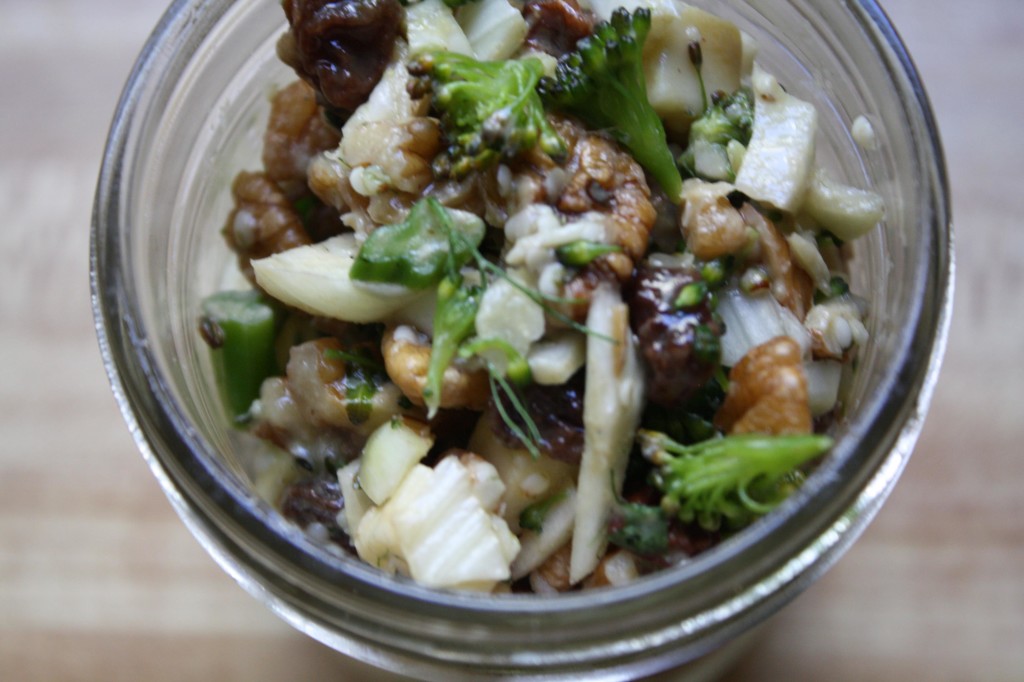 [print_this]
BROCCOLI RAISIN SALAD
You'll find this recipe calls for hemp hearts and avocado. I think this greatly makes up for the lack of mayonnaise as it's still full of fats, albeit healthy ones. Hemp hearts are fantastic- they're slightly nutty and a delicious way to also add some omega 6's to your meal. Hemp hearts are what you find inside hemp seeds. Both are available at grocery stores, but keep in mind that hemp seeds are crunchy as you also eat the outer shell as well as the heart. It's your call as to which one to use here, but I find the fennel and broccoli provide ample crunch on their own. To store hemp hearts, pour them into a wide mouthed mason jar and freeze until your next use of them. This should keep them fresh for several months. A big thank you to the California Avocado Commission for a bag of San Diego avocados that found their way into this salad and the block of Skelling Kerrygold cheese, both from the Big Traveling Potluck and both of which provided important elements for the salad. It goes without saying that all opinions are my own.
YIELD: 4-6 servings
INGREDIENTS
Salad
1 bunch broccoli, diced
1 fennel bulb, diced
2 oz. sweet cheddar (I used Kerrygold Skelling)
¼ cup pecans, chopped
¼ cup raisins
2 tablespoons hemp hearts
avocado, cut into slices
Dressing
1 tablespoon maple syrup
2 tablespoons Dijon mustard
¼ cup olive oil
1 garlic clove, minced
pepper
Garnish
1 tablespoon fennel frond, minced
INSTRUCTIONS
In a large bowl, toss diced broccoli, fennel, cheese, pecans, raisins and hemp hearts. Set aside.
Pull out the avocado pit. Cut each avocado half into slices and set aside.
Whisk together the maple syrup, Dijon mustard, olive oil and garlic. Grind black pepper to taste.
Pour the dressing over the salad and toss to coat.
When plating the salad, spoon out the avocado slices on top of the salad on each serving plate.
[/print_this]