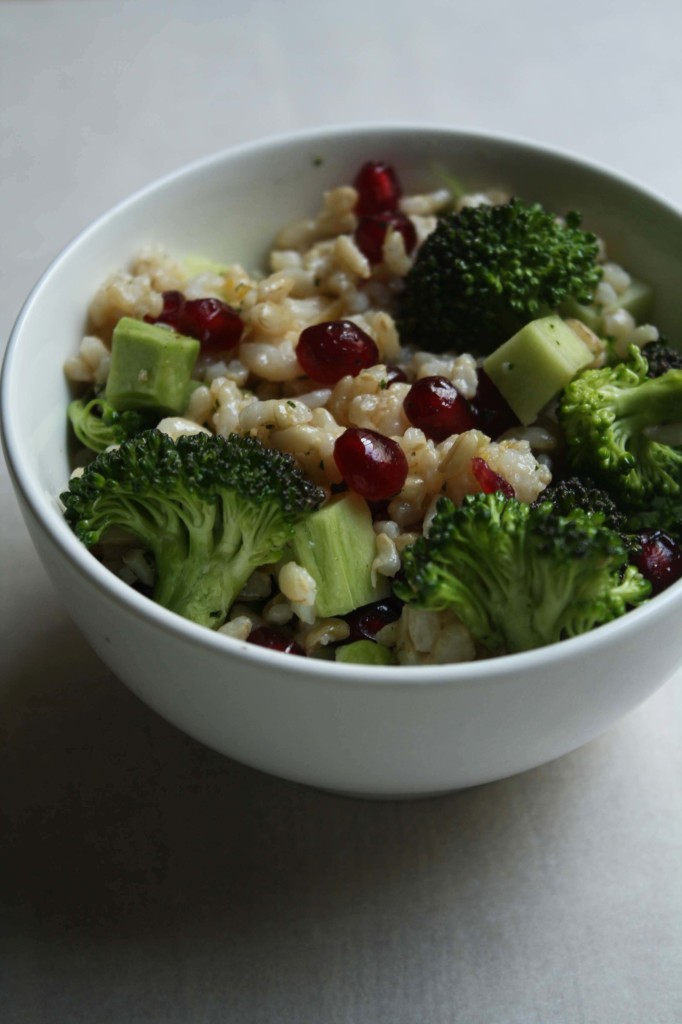 Silent night.
Holy night.
All is calm.
All is bright.
At a long wooden table, we sat, pulling out our cameras and getting ready for our workshop in the photography studio. We had just begun our day's discussions when Peter, our teacher, started things off with a simple rhetorical question, "This is a hard time of year for a lot of people, isn't it?" He then recounted seeing a friend contending with a longterm illness and another who had recently fallen ill. A pallor hung over his face and if I looked at the other people seated around the table, there might have been a knowing glimmer of solidarity in their eyes. Here we were sitting around a table in the bright noon light discussing chasing the light through the lens and in our lives.
The next day, our family sat in the second tier of the Davies Symphony Hall: One couple showed up late, champagne flutes in hand; another congregated in the lobby until the last moment, hungrily eating a sandwich before the concert began. Tucked in my bag, a round loaf of Chocolate Orange bread from Marla Bakery waited to pass hands with my mother-in-law. If you looked at our hodgepodge row, you might catch Beck mock conducting in his seat with one or both of his sisters laughing quietly at his antics. We worked our way through "Good King Wenceslas" and then on to "O Come All Ye Faithful" for our part of the sing-along. The soprano slipped easily over the high notes of "O Holy Night," dazzling us with her range and sequined navy gown with a peek of fuchsia fabric revealed from the slit in the back of the dress when she walked. Small children decked out in their afternoon finery were acting on their best behavior, even if that meant sucking on candies doled out from their dad. A seven year-old girl outfitted in a bright red dress with a soft white bolero sweater audaciously conducted the entire concert from her seat on the front row.
After the concert ended, we inched our way out of the symphony hall. We snapped photos along the outer ledge like countless other families and later congregated at a nearby restaurant. Assembled as we were around the long table for dinner and full of raucous laughter, I stood at the end of the table trying to capture the light bouncing from one person to the next, knowing later that evening I would see my mom. Something about having the people you love nearby is grounding.
And yet, what is it about this time of year that makes it challenging? If it's the possibility of not participating in Christmas because it doesn't feel like a holiday you believe in, I understand that. Perhaps it's being surrounded by people you love and finding you have a short fuse that gets lit unexpectedly. I often wonder why it is that the people we love the most sometimes are the ones we grow exasperated with so easily.  This time of year stirs up dormant emotions or memories mired under several inches of dust… which brings us back to "Silent Night."
The symphony hall had erupted with clapping while the soprano and conductor curtseyed and bowed. I clapped along with everyone else, but a little disappointed that the concert had come to a close. Last year, they had capped the performance with a rendition of "Silent Night" that had catapulted it from one of my least favorite Christmas songs to one I wanted to sing every year. Perhaps part of the song's new appeal was the choral arrangement or the house lights dropping out for minimal blue lights twinkling around the chorus. And on this day, we had made it to the end of the concert with anything but a silent night. The clapping subsided. The soprano and conductor exited the stage.
And then, like the light of a bright star penetrating a dark evening, they came back  on stage and the conductor raised his arms for the chorus to rise. Down went the house lights, letting blue lights twinkle as the chorus commenced singing "Silent Night." I settled into the warmth and comfort of the opening notes. As the words carved white space around them, they ushered in the calm and peace we seek during this frenetic time of year where all is calm. All is bright.
We all chase the light where we think it will be found. While we were sitting with Peter, I mused about setting my camera, calibrating it to the amount of light in any given area. Photographing through the window, catching the neighborhood out walking through the window frame at crosshairs: ISO 200. Stepping back from the window, deep into the hallway where more shadow existed than light: ISO 800. And, if we had pulled the curtains shut, turned off the overhead light and struck a match to a candle wick: ISO 1600. Even in the darkness, we chase the light.
Christmas may harbor much that plucks our strings to minor keys or for you it may be a time of exceeding merriment. Whatever your lot, I have turned a corner of it being drenched in difficulty to one of  joy, and you can too. There is always light to be found. There is still light yet to be found.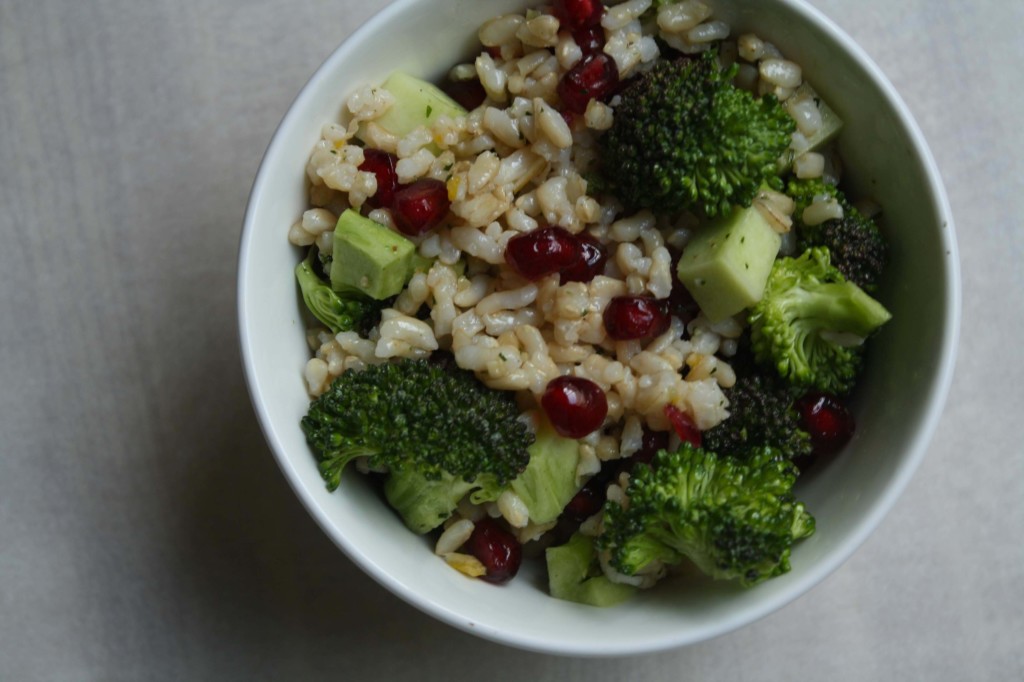 BROCCOLI BROWN RICE SALAD
Let's talk about Buddha's Hand. I am rightly obsessed with this oddly-shaped citrus, all fingers and pith. The zest is nothing short of marvelous (think slightly floral, slight lemongrass tones with an aroma that sings high note hallelujahs in your kitchen) and in my attempts to make sure that our household plays host to no less than five of them during their short season, I look for new ways to incorporate them into whatever discoveries await. When selecting Buddha's Hand, the color of the fruit should be that shade of yellow you associate with lemons. The skin should be firm, not wrinkly and if you see any soft spots, know you will need to cut it out and use the fruit quickly as it will begin to rot with amazing speed. This recipe below is clinched by slender slivers of Buddha's Hand, the amount of one bright yellow citrus finger's worth. This leaves you with an abundance of extra zest you can turn into Buddhettes or Buddha's Hand Ginger Syrup. Now, if you can't get your hands on a Buddha's Hand, Meyer lemon will work in a pinch. The flavor will be not as complex but it still gives the brightness of citrus that complements broccoli and brown rice. This salad can be served immediately or if you have the luxury of making it ahead of time, does well with some time in the refrigerator to let the flavors meld.
YIELD: 4-6 side dish sized servings
INGREDIENTS
1 bunch of broccoli (2 cups chopped broccoli)
2 cups cooked brown rice
¼ cup pomegranate arils
1 tablespoon Buddha's Hand zest
1 tablespoon cider vinegar
2 tablespoons olive oil
1 teaspoon carrot top pesto
pinch of salt
freshly cracked pepper
INSTRUCTIONS
Process one bunch of broccoli by chopping off the stalk into two pieces, cutting the stalk just underneath the florets. Slice off the woody outside of the broccoli stalk to get to broccoli hearts. Discard the woody outside; chop the heart of the broccoli stalk. Break down the larger florets into smaller florets. Place the chopped broccoli and tiny florets in a large bowl.
Spoon brown rice, pomegranate arils and Buddha's Hand zest into the bowl.
Make the dressing by whisking olive oil into a small bowl with apple cider vinegar until emulsified. Whisk in the carrot top pesto and season with salt and pepper to taste. Drizzle the dressing over the salad. Stir the salad until coated with dressing.