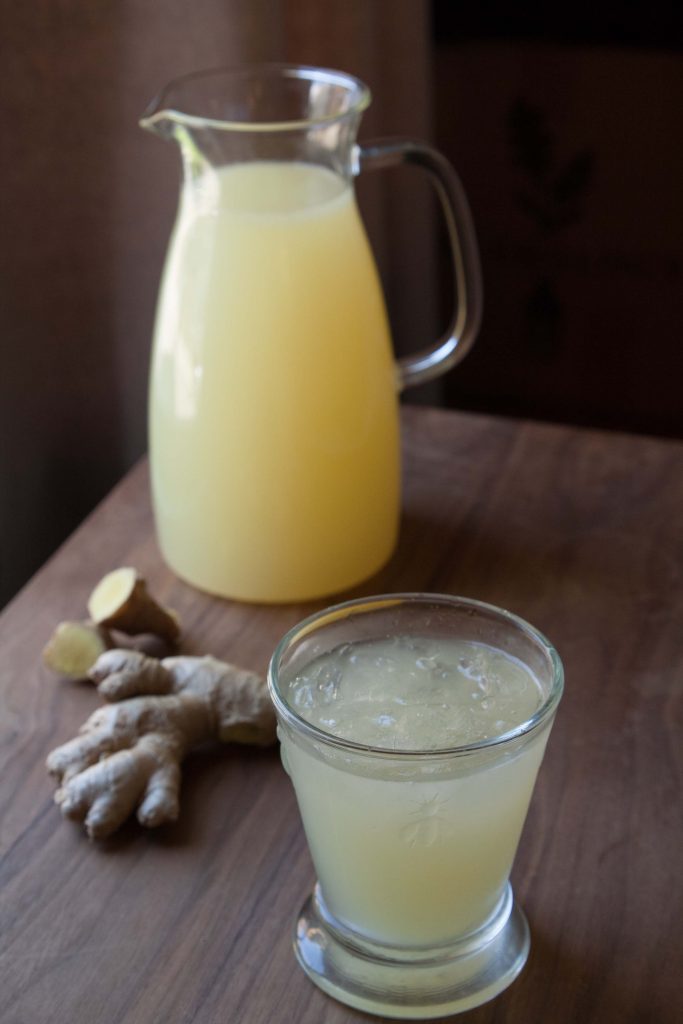 I never knew an Oakland summer might transport me back to Texas. And yet, last summer if the house already pulsated with warmth as we woke up, we knew the day would unfold, sticky and sweltering. I contemplated visiting a mall or seeing a movie just for the coolness of the commercial space or darkness of the theater.
We survived Texas summers in swimming pools, air-conditioned domiciles with doors that palpably cut off the heat from entering, and tall glasses of iced drinks, sweating from the effort. In Oakland as with most of the Bay area, you'll be hard pressed to find a pool unless it's indoors at a gym. Air-conditioning is a novelty of other places. But, iced drinks, they are quite possibly the one salvation for cooling down, to be sipped even if your impulse is to chug.
So it brings me back to my obsession with ginger juice. It might seem anachronistic to suggest drinking something heating as a method for cooling down, but whole cultures rely upon hot tea in the heat of summer for the body to self-regulate through the surprising method of sweating. I still find it hard to abide by this idea personally as my mind logically reaches for cold brew tea or coffee instead of pining for a cup of hot. When I set out to make a pitcher of Ginger Lemon Limeade, my goal was a drink spicy enough to make your head whirl, tart with citrus, and just sweet enough. I wanted a drink that would keep me coming back for another taste, but not so pared down that I could drink it quickly. After several attempts, this is what I will be sipping on summer days that have yet to unfold. And, I would invite you to make the drink your own—add chia seeds to it for texture. Perhaps muddle a sprig of mint leaves to add to the mix. I like to drink it with a splash of sparkling water just for the bubbles and effervescence. Whatever you do, stay cool this summer.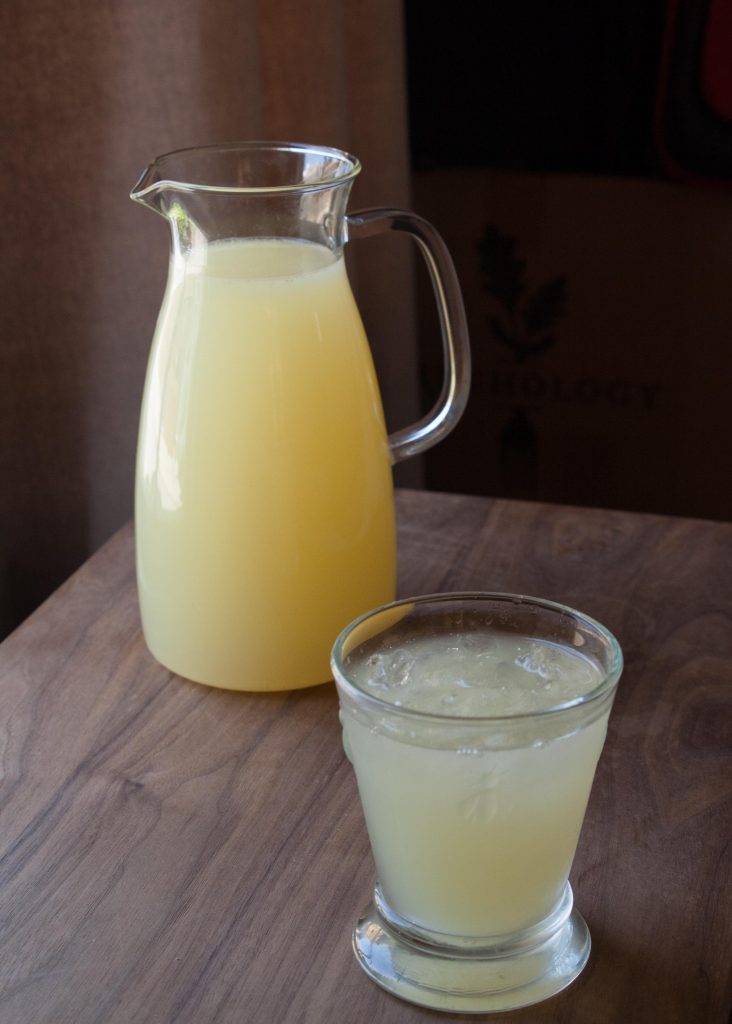 Ginger Lemon Limeade
Makes 6 to 8 servings
1/3 cup fresh lime juice (about 7 limes)
1/3 cup fresh lemon juice (about 2 lemons)
1/2 cup ginger juice
3/4 cup plus 2 tablespoons simple syrup
4 cups still water
1 3/4 cups sparkling water
Stir together the lime juice, lemon juice, ginger juice, simple syrup, and still water. When ready to serve, pour 1/4 cup sparkling water into a glass full of ice and top off with about anywhere from 3/4 cup to 1 cup of the ginger lemon limeade until the glass is filled. Stir and serve.