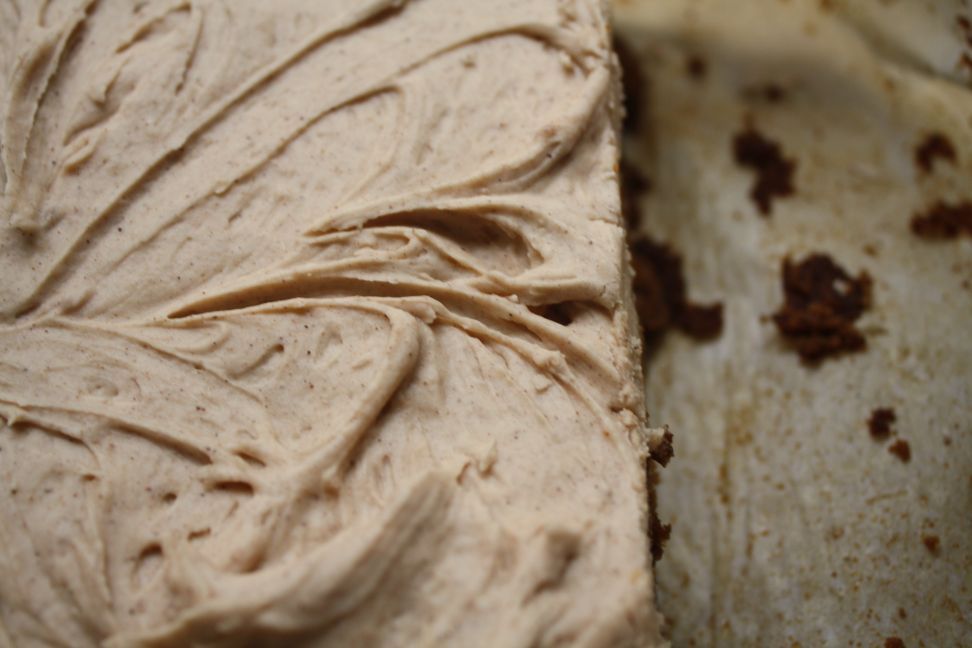 Boy, this year has flown by.
Two months in as Beck and I have begun playing the adult version of house. You remember that game, right? As kids you meet and decide who's going to play which role, and maybe even serve little china cups with make-believe tea. Perhaps your guests involve stuffed animals or better yet Barbies all dolled up in their Sunday best. My Barbies had hair highlights from gold eye shadow and extra blush stroked on their cheeks. Their dresses were made from pantyhose bits I got my hands onto- aka my version of all dolled up.
Make believe might be what I miss most about being a kid. How is it that as adults we feel like imagining has to be relegated to childhood? You might say we call it by a different name- inventive, out-of-the-box, innovative, big picture thinker- the list could go on.
Several weeks ago our sitting area in the apartment consisted of carpet, carpet and more carpet. We lounged when we cooked for friends; we lounged like great Egyptian cats on the ground imagining a grand lavish setting in which to recline. And then two chairs showed. Next, a couch. Followed soon after by a breakfast table. Sure, we bought them and expected them, but their arrival seemed conjured out of air. Before you knew it, our house started looking more like a home.
It was time. Make believe coalesced with real time.
On a lark, we shot out invitations to some close friends, inviting them to stop by and warm our house with their presence. For weeks Beck had been talking about wanting to have a party so friends we hadn't seen since before the wedding could be welcomed into our home.
I put together a list of nibbles and noshes, wanting to get as much done in advance so I wouldn't be tied to the kitchen (more than usual). Meatloaf made in small batches. Mustard applesauce made on the fly. Caramelized onions melding with figs, mustard and honey. Ranch made morning of. Sweets made night before. Check, check and check.
MENU- HOUSEWARMING HORS D'OEUVRES
Diane's Meatloaf sliders with caramelized onion fig jam or mustard applesauce
Carrots with hummus and broccoli with housemade ranch
Cheese Platter: Raincoast crisps, grapes, dried figs with Dubliner, Cab Soaked Cheddar, Brillat-Savarin, Chevre, Extra Sharp Cheddar,
Mexican Wedding Cookies (the cookie of the year for us)
Dark Chocolate with Cacao Nibs
Gingerbread with Cinnamon Cream Cheese Frosting
Yes, you read that right. Gingerbread with Cinnamon Cream Cheese Frosting…
To quote Tiffany, "do you have more of that frosting so I can bathe in it?" Before December began, I knew there would be a gingerbread cupcake in my future.
I think gingerbread might possibly be the requisite flavor and smells of December. Think of three kinds of ginger mingling together and culminating in a deeply spiced party for your mouth. Then take it up a notch with a kick of cinnamon.
And just like that, in my inbox arrived a package I didn't expect, one I had begun mulling. In came a recipe for Gingerbread from the lovely Garrett McCord from Simply Recipes. It felt like some sort of thumbs-up from above. I tweaked the cake and improvised the frosting and voila a new-to-me cake combination came to life.
Guests began ringing the bell around 3 p.m. to grey skies and began leaving under the pitch darkness of night. We sank into the couch, feet propped up on the table once everyone had left, slipping into the happy arms of hearth and home. No cups with make believe tea in sight, but plenty of stories and imagining yet to be realized fully.
[print_this]
Gingerbread Cake with Cinnamon Cream Cheese Frosting
adapted from Garrett McCord at Simply Recipes
This is a cake that benefits from time. When the cake is cool wrap it up in plastic wrap and wait 24 hours to allow the flavors to intensify. If you can't find candied ginger, you can simply substitute more fresh ginger.
1/2 cup (1 stick) unsalted butter
1/2 cup water
3/4 cup molasses, unsulphured
1/4 cup honey (preferably a dark variety such as buckwheat, avocado or wildflower)
1/2 cup dark brown sugar (can substitute light brown)
2 large eggs, room temperature
2 tablespoons fresh ginger, peeled and finely grated
1 tablespoon candied ginger, minced
2 cups (280 grams) all-purpose flour
1 1/2 teaspoons baking soda
1 1/2 teaspoon ground ginger
1 1/2 teaspoon ground cinnamon
1/2 teaspoon salt
1/4 teaspoon ground cloves
1/8 teaspoon ground nutmeg
Preheat oven to 325°F. Grease a piece of parchment paper to line a 9×9 brownie pan.
Place a medium sized pot over medium heat and add butter, molasses, honey, water, and brown sugar. Stir to melt. Do not allow to simmer or boil. Once the butter is melted take the pot off the heat and allow to cool to room temperature. Stir every now and then until it reaches room temperature.
Then whisk the eggs, grated ginger, and candied ginger into the molasses mixture. Set aside.
Sift together flour, baking soda, salt, cinnamon, ginger, cloves, and nutmeg. Add flour mixture to the molasses mixture in three batches and whisk until integrated.
Pour into the parchment lined pan and bake for 35 minutes. Place foil over the top and bake for another 15-25 minutes or until a toothpick comes out clean. Cool on a wire rack for 10 minutes, then lift the parchment up, pulling the cake out of the pan and continue to cool on the rack. The greased parchment should make it easy clean-up as well as easy to separate cake from pan.
NOTE: A loaf pan can be used for this recipe. Just place foil over the top at 25 minutes, and then increase the continuing baking time by 5-10 minutes or until a toothpick comes out clean.
CINNAMON CREAM CHEESE FROSTING
4 ounces Neufchatel cream cheese, room temperature
2 tablespoons butter, room temperature
½ teaspoons vanilla
1 ½ teaspoons cinnamon
3 cups powdered sugar
pinch of salt
In a mixer, blend together the butter and cream cheese. Once it's almost combined, add the vanilla, salt and cinnamon. Begin to add the powdered sugar in three batches until thoroughly blended. Frost the cake once it's cooled. Then refrigerate the cake. I cut mine into small bites as it's sweet and just a dab will do you.
[/print_this]