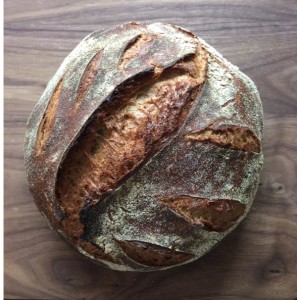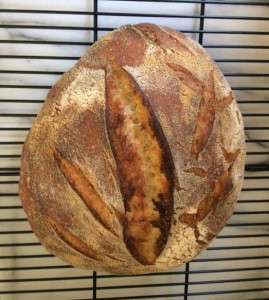 Early Friday morning is an exquisite pocket of time. Perhaps it's knowing that the sprint is almost over and only five hours stand in the way of what shapes weekend hours from the weekday ones. The kitchen comes slowly to life on Friday mornings, rising with the sun. Usually I am already bedecked in bits of flying flour that cling to my sleeve or adorn my slipper before breakfast.
I once tried baking bread on a Monday and ended up tossing the entire batch of dough after the rising period had exceeded its time by a full day. Tuesdays are a bit of a continuation of whatever check boxes from Monday's list fell off and landed in the batch of next day appointments. Hump-day, better known as Wednesday might as well be Monday part two, making Thursday, Tuesday part two.
Then comes Friday: its crystalline possibility snaps out like a tablecloth floating down to cover kitchen projects that need more time, knowing that your mind can expand after a week of busyness and invite whatever cooking idea has been knocking, in. For me, Friday is set aside for bread.
Before 2013, I had never considered myself a bread baker and didn't fancy myself much of a bread eater. Before 2013, we were bumping right along at a speed of life I could recognize, along a route that was familiar. But then, the pace became frenetic, the route detoured in a direction with little control of where we were headed. Baking quietly provided an evening answer. It became my teacher in patience measuring blessings by weight and not volume.
It's too easy for one week to bleed into the next and to begin playing a game of hopscotch from one month into another with little to show for the time spent. I think of this and want to blink back the blur of aging without being fully present. And as sometimes happens, a contradiction crept in.
On a Tuesday morning I eyed the full jar of Salvatore sourdough starter that would soon migrate into the refrigerator for a chilly slumber. That morning's decision was based out of a desire to use as much of the starter as I could in between switching vessels. I mixed together my ingredients casually, measuring out flour, plunging the thermometer into the warm water and played with pushing the hydration in the dough. Since we've moved to Oakland, I've baked a few tasty loaves that don't look as lovely as I've aspired for them. If baking bread has taught me anything it's to take a calculated risk, try to answer "what if?…" through jotting down notes of changes made and then wait it out to see the final offering. When we moved to Oakland I worried how my starter might react. We were leaving the 94118- would the bacteria be so very different or the air so dry that my starter might change dramatically? None of my recent loaves have set my heart into a steady state of glee until Wednesday morning, the day after I audaciously started prepping bread dough on a Tuesday. What came out of the oven was big, bouncy, practically puffy in its enthusiasm and somehow I had achieved a whole new type of loaf. On my counter, the crust crackling, sat the fine art of not giving up.
So on Friday mornings, with the light creeping in the kitchen window through the slit below the curtain, I can start crafting a small universe in the metal bowl that is big as a sled. It all starts by scooping flour into a cup. The beginnings of bread baking remind me of a great truth of living: from small starts can arise big possibilities. So, as I wait during the second rise and see my dough doubled in size, I have the heft of the thing in my hands to show for my patience, the loaf that will feed us for a week to give promise to what the future might hold.