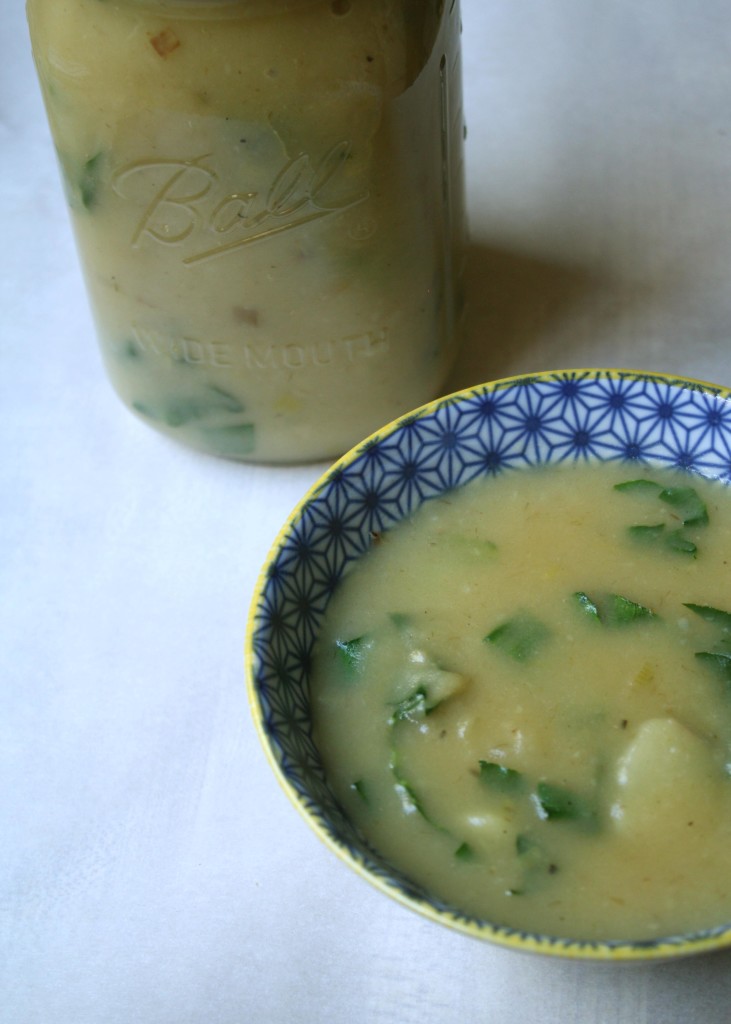 In the cold evenings of deep winter, you can get a bit desperate. Perhaps it's the shortened days paired with the fact that our kitchen overhead light is on the fritz again, but darkness comes too soon. With it, it brings a chill that penetrates the thin windows enough to make me reach for an extra layer, slinging a scarf around my neck, pulling a knit cap onto my head or sometimes burrowing under a wedding gift of a chenille throw I call "the Moses blanket." Between the tea cup that gets refilled as it's emptied and roasting vegetables for oven heat,  turning on your heater is the final straw in this chain of events.
But sometimes you get desperate which sounds like a tickle in the throat of the person hanging onto the pole of the bus a few people down. Sniffles erupt from passersby while walking along the street. An older man lassos his torso in the direction of the street curb ejecting a loud loogie. And this, friends, is what makes you seriously consider a future of creating a hermitage from which to leave once the first sprouts of spring shoot through the chilled earth. This utopian notion lasts as long as the larder stays full. Once the boxed pasta disappears and that jar of turtle beans begins getting perilously low, a plan must be hatched to brave the masses.
Can you hear the anthem start up: "Give me your tired, your sick, your stuffed up noses yearning to breathe freely!" It's enough to make a person take up running so that they might get in and out of the grocery store more quickly so as not to get the winter gift that keeps on giving. Luckily, in steps our CSA box of mysteries so we can wait one more day before setting out. Tucked into the massive cardboard box, a stash of potatoes linger with several leeks and a bag of  green leafy bok choy. From there, we start our meal. From there, the possibilities bubble up and become a soup that is both healing and warming, rich and comforting. For a moment, that winter desperation subdues.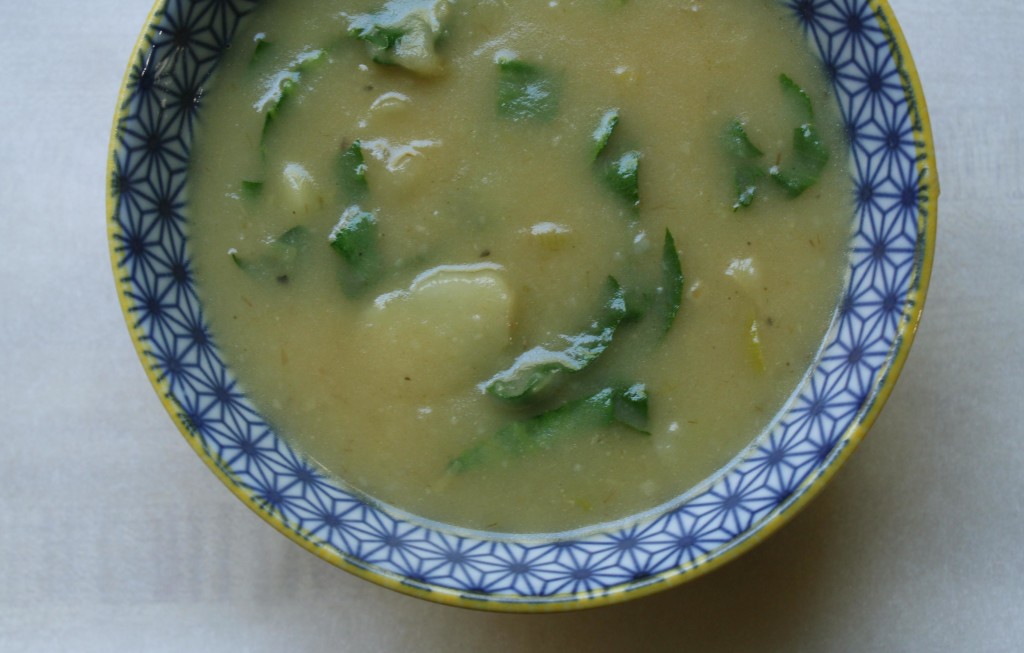 POTATO LEEK BOK CHOY SOUP 
The key to this soup is to blend half of it. That simple decision elicits a creamy soup with thin tender potato coins left to nibble. I'm convinced it's the best of both worlds. You could make this soup vegan and dairy-free easily by swapping out the butter and chicken stock for all olive oil and vegetable stock. Lastly, in this iteration, we made a bone broth stock from chicken bones and chicken thigh meat that was superb, but feel free to use 7 cups of boxed chicken stock that has been reduced down to 5 cups. Also as with any salt and peppering, season to your tastebuds and what tastes good to you.
Makes 4-6 bowls
2 leeks, whites only, rinsed and sliced
6 russet potatoes, peeled and 1/4 inch-sliced
3 sliced bok choy, leaves only, 1/4 inch-sliced
1 tablespoon unsalted butter plus 1 tablespoon
1 tablespoon olive oil plus 1 tablespoon
1 teaspoon kosher salt
1/8 teaspoon freshly cracked black pepper
5 cups bone broth or really good chicken stock
Place a heavy-bottomed pot over medium low heat for 1 minute. Swirl in 1 tablespoon each olive oil and 1 tablespoon of butter. Add the leeks and stir to coat. Saute them until they are transparent, about 4-5 minutes. Add in the remaining tablespoon of butter and olive oil, potatoes, salt and pepper. Stir to coat. Cook them for 5 minutes letting the potatoes and leeks get acquainted. Pour in the chicken stock. Bring to a boil and then lower heat to simmer. Cover the pot and cook for about 20 minutes until the potatoes are fork tender. Blend half of the soup until smooth. Pour the pureed soup back into the pot and stir to combine with the remaining soup. Stir in the bok choy leaves and cook for 4 minutes.