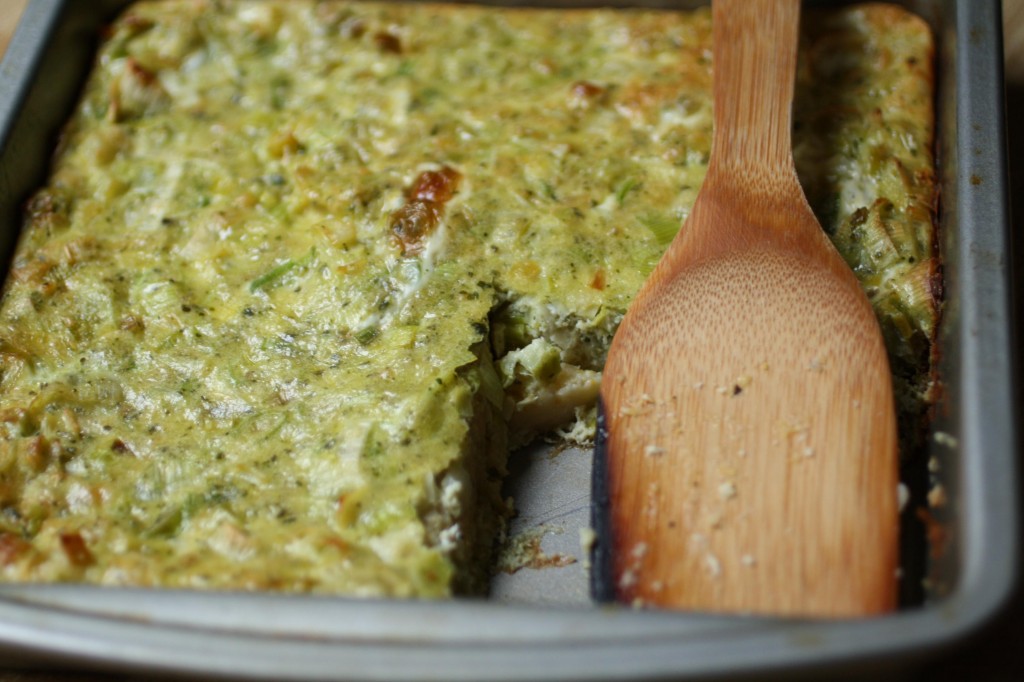 The last minute guest. The cook who isn't a morning person. The brunch menu that needs a main course. If you might find yourself nodding to any of the aforementioned items, then I am happy to introduce you to Pesto Polenta Breakfast Bake as I can attest to not being a morning person too.
Taking the idea of baked casseroles (do you remember those from the 80's?) and re-appropriating them for the breakfast table, you might find yourself falling for them once again in this Pesto Polenta Breakfast Bake. When you've had a chance to consider this weekend's plans, make room for a slice.
I've kept the pan warm for you. Follow me over to my guest post on Eat This Poem for the recipe.