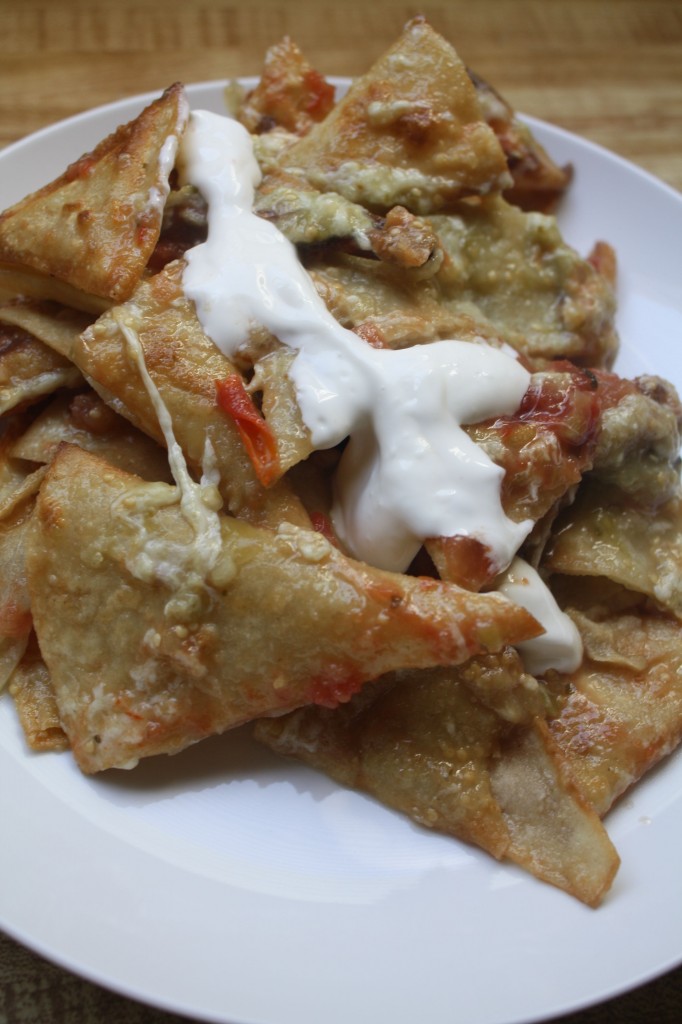 International travel is a great way to delve head first into understanding a person better.
As one of our first major outings as a newly dating couple, Nathan and I headed down south to Mexico. I popped the question a few weeks into dating, not thinking it was a terribly big deal. The backstory is the invitation was to accompany me to a family wedding. This would be the first time for him to meet my mom and all my Mexican family. Again, this thought never crossed my mind. I have been to several Mexican bodas (weddings) and knew what to expect. I also knew they required a sidekick.
We flew into Mexico tired and hungry. After feasting on homemade delicacies, I took a nap. Nathan accompanied my Tio Eliud to the airport to pick up my mom. It didn't make me nervous that they would meet for the first time without me present. I liked Nathan and knew he would go over well with the Mom and I was not disappointed.
The next day, we piled into a bus rented to carry all 60 immediate family members and a few friends that might as well be family members to head down to the coastal town of Tampico. Snacks were passed around and a cooler at the front of the bus held beverages. A movie began to play and we were off. All the cousins had already introduced themselves to Nathan, but would sometimes walk down that center aisle smiling and with a "knowing" look. We watched the scenery as the bus took us through neighboring small towns and deeper into the Tamaulipas area of Mexico. Off went one movie and on came another, "The Orphanage." I got roped into watching this movie partly for its suspenseful story line and the accompanying eerie cinematography. My cousins and I yelped and groaned at the scary parts. As the bus approached the hotel, we made the bus driver do a few extra loops so we could catch the end. Everyone was deeply engrossed and on edge.
We sipped tamarind margaritas by the pool before dinner. This became my drink of choice that weekend as it featured a cumin and chili dusted salt on the rim that complemented the tangy sweet cocktail. Later that night, after dinner 20 of us sat around the hotel lobby drinking beer and telling stories. The mother of the groom Normita, proudly danced with her son, Hector showing such excitement at this rite of passage. A few drinks in and hours in, some calls were made for one of my favorite Mexican traditions: the serenata.
Hector had found a mariachi band for hire to serenade his bride the evening before the wedding. All 20 of us piled sardine-style into several cabs and headed nearby the bride's house waiting for the mariachi band to arrive. A beat-up maroon van crawled to a slow stop and inside we saw spangled white uniforms. The mariachis had arrived on the tails of their last gig. All 20 of us followed them down the small neighboring street, trying to keep as quiet as 20 people can and trying also to not arouse suspicion from neighbors or notice from the bride. I suppressed multiple giggles as I considered the folly of us walking down that street- this large mass of people intending to surprise the bride. We filed into the carport behind the mariachis. Their stark contrast to the pitch of night in their white sombreros and white uniforms only escalated the delicious anxiety of the moment.  And then just like that, such a noise erupted from the eight piece band that made the dogs howl and the humans no longer contained their laughter, ourselves included. The bride's father came out, looking a bit bedraggled but smiling, happy to see our merry group celebrating this occasion No bride, and on the mariachis played with the horn popping off bursts of  bright noise. We waited until she came out, fully clothed and made up- the surprise on us.
Through the house we walked, out into her family's plaza-style garden, as we listened to the mariachis play songs the groom requested while we held his soon-to-be-wife close. Long after Nathan and I had returned to California, this memory remained the highlight of this trip- his first initiation into the Mexican boda.
The next day, some of my cousins swam and relaxed poolside before the big event later that evening. My mom, Nathan and I decided we wanted to explore Tampico. We started out at a café in downtown Tampico known for its good breakfasts. As we were getting up from the table, a man motioned to me and asked if I was an actress on television. I responded saying I wasn't but he was convinced he'd seen me on TV. It was a funny moment. Off we went scavenging the streets of the downtown, walking past stores and restaurants, walking through flea market-style booths. We ventured into the local cathedral, noted for its interesting tiled floors. Outside we bumped into the Tias and Tios out to the downtown salon to get their hair done for the evening and picking them up, respectively. Nathan, Mom and I climbed onto the bus headed for the beach. Since we were on the coast, we couldn't imagine not going to see what their beach looked like. A slow, bumpy and circuitous bus ride I spent in between two of my favorite people.  Once we arrived, the hour was late, so we snapped a few photos, sandals in hand and toes dredging their way through sand. We hailed a cab and sped back to don our fineries.
Now, if you've never been to a Mexican wedding you may want to think a bit about snacks. In fact, I don't think it would be too bold to say that Mexico is a nation of food-minded people, resourceful in the ingredients proffered by the land and available at hand. Of the weddings I've been to, they have all started at 9:30 p.m. We ate a quick bite before getting dolled up. The wedding was beautiful and the reception stunning. Dinner at 11:30 p.m., we knew we were in it for the long stretch. Course after course arrived. The dance floor flooded with people eager to move their bodies to the rhythm and tempos of the live band. A Mexican wedding embodies celebration: on the plate, on the dance floor, in your ears. The bride and groom looking equal parts exhausted and exultant. Nathan and I would be flying out in the wee hours of the next morning so we did not brave it with the party all night brigade. But here's what you need to know as my other favorite tradition of Mexican weddings. At 3 a.m., if people are still celebrating, out come the chilaquiles.
Food. Fiesta. Family. Can you really ask for anything more at a wedding celebration?
One night when I was visiting my mom's home a year or so later, I couldn't sleep. My brain whirred and hummed, making me acutely aware of its refusal against slumber. I wandered into my mom's room and lay on her bed. She had heard me pacing in the other room and knew I couldn't sleep- neither could she. It had been a little over a week since my dad had suddenly died and I had flown back for the wake and funeral. She tried to coax me into talking about it and eventually her gentle nudges let the doorway to the insomnia-riddled anxieties out. After about an hour of talking and listening, she said, "If we're still awake in an hour, I'll make chilaquiles."
And wouldn't you know it that did the trick better than counting sheep.
[print_this]
Chilaquiles
Chilaquiles have become very en vogue as of late. My mom mentioned that people put eggs in their chilaquiles or even chorizo, but I'm giving it to you as a I remember them from my youth, simple and unadulterated. After conferring with my Tia Berta, we've stumbled onto this recipe which will give you crispy chips drenched in mouth-watering salsa. These do not keep well and are best enjoyed right when prepared. Buen provecho!
YIELD: Makes 2 servings
1 tablespoon olive oil
Crema Casera (you can find this in Latin American groceries)
¾ cup Salsa Verde or Salsa Roja (your preference)
½ cup Oaxaca cheese or Mozzarella cheese, shredded (you want a melty white)
Place oil, salsa and cheese in large pan over medium heat.
Stir until cheese is fully incorporated into salsa. Add chips to the pan and quickly turn them over until all chips have been coated with salsa mixture. Remove from heat and serve. Garnish with some Crema Casera and chopped onions if you like.
[/print_this]