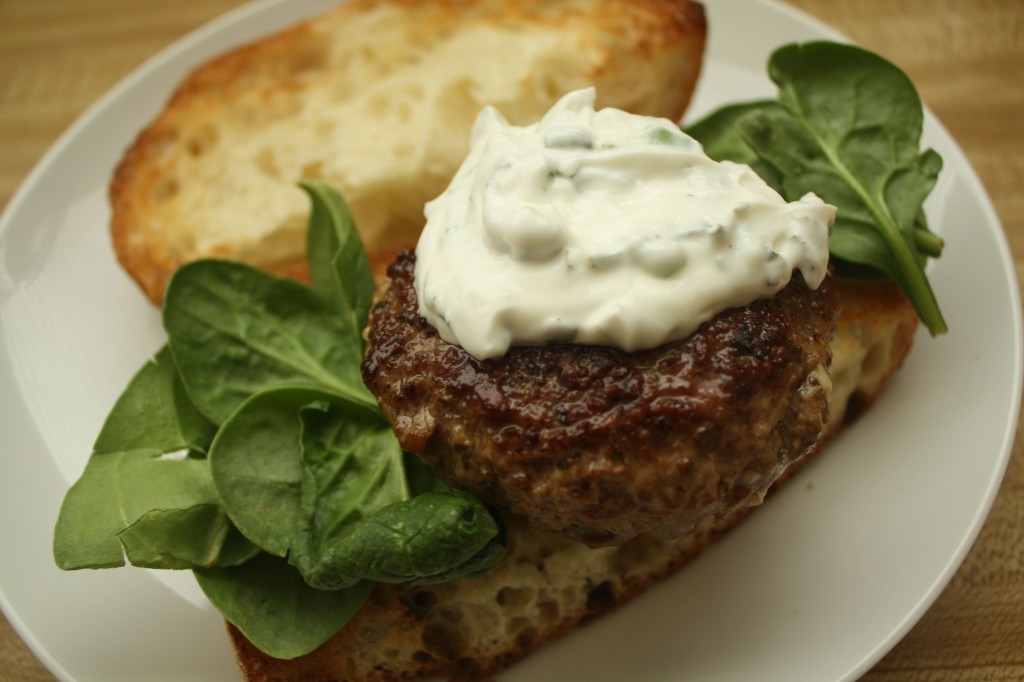 Summertime in San Francisco is not summertime in Texas. Let's be clear about that.
If you're planning a vacation and thinking a trip to California and more specifically San Francisco is the place to go for warmer climes, I regret to inform you that our weathermen would be shaking their heads, "no." Come to think of it, that might account for the booming business that is selling sweatshirts and fleece pullovers emblazoned with "San Francisco" on the front- good marketing and good reminders for future packing lists.
Sure, we have beaches here and they are beauties! Flanking the Pacific Ocean for miles, Ocean Beach looks out into the vast blue waters extending to the Pacific Rim. In fact, a handful of years ago, I lived two blocks away from that beach where the air is pure… and had a bit of a bite. Years later, I lived by Baker Beach with its picturesque and oft-photographed backdrop of the Golden Gate Bridge. Take note though, if you walk too far out, you might stumble into the nude section of the beach. And maybe that's your intent or maybe not.
Summers in San Francisco are dismal in the most majestic of ways: grey skies lighting everything in recessive tones and a gentle fog or mist that settles on everything in its path. Beach visits involve blankets, fleece and quite possibly steaming mobile mugs of hot tea. You get used to it, unless you don't and end up wiling your way down to sunny SOUTHERN California. Seeing as my hide and tail come from Texas where summers are a gentle 107 degrees, I open my arms to our San Francisco summers. Arms wide open.
But sometimes you need a burger.
They're a food equivalent to the throes of a summer well in season. The very smells and flavors call to mind a grill fired up, flames licking the charcoal briquets just like the sweat is licking the back of your neck. And in a San Francisco summer, all you need is a bit of that fairy dust to transform your kitchen stovetop into a grill out back. Maybe that and a Greek-inspired burger.
This recipe below has become a staple in Casa Annelies and Beck. Ted Allen's combination of goodies grilled into the burger and the sauce on top is finger-licking good in a way even the colonel could appreciate. We use pain au Levain bread slices rather than buns and in season, I like to add minced padron peppers to the meat, lending a bit of their depth and swagger.
[print_this]
Lamb Burgers with Tzatziki
Adapted from Ted Allen's "Mini Lamb Burgers with Yogurt Cucumber Sauce"
YIELD: Serves 4
BURGERS
1 pound ground lamb
2 tablespoons capers
1 1/2 tablespoons fresh parsley, minced
1 tablespoon lemon zest
2 tablespoons whole grain mustard
4 padron peppers, minced
1 teaspoon sea salt
Pepper, to taste
TZATZIKI
1 cucumber, peeled, halved, seeded, minced
1/2 tablespoon crushed sea salt
2 cups yogurt, preferably thick, Greek yogurt
1 1/2 tablespoons chopped fresh mint leaves
1/2 teaspoon ground cumin
1/8 teaspoon freshly ground black pepper
1. Add minced cucumber to a medium sized mixing bowl. Go ahead and add yogurt, mint, cumin, sea salt and pepper. Sprinkle the olive oil into the sauce and mix. Then spoon some of your sauce into a ramekin.
3. Heat a grill pan over high heat.
4. Mix together ground lamb, capers, parsley, zest, mustard, padrons, salt and pepper. Form lamb mixture into 2 similar sized mounds in the bowl. Divide lamb mixture in half, then half again. Form into 4 medium sized burger patties.
5. Oil the grill pan with oiled paper towel held in tongs. Turn heat down to medium. You want to brown the burgers for about 4 minutes on each side for burgers cooked medium.
6. Slice several thick cuts of bread and then cut in half. Toast.
7. Lay down a few leaves of spinach on one of your toasted bread slices and then place one of the burgers. Add a dollop of the tzatziki and seal the deal with another slice of your toasted bread. Serve and enjoy!
8. I like to serve this with the ramekin of tzatziki in the middle of the table because you or your guests might want more of the sauce as you eat your way through the burger.
[/print_this]