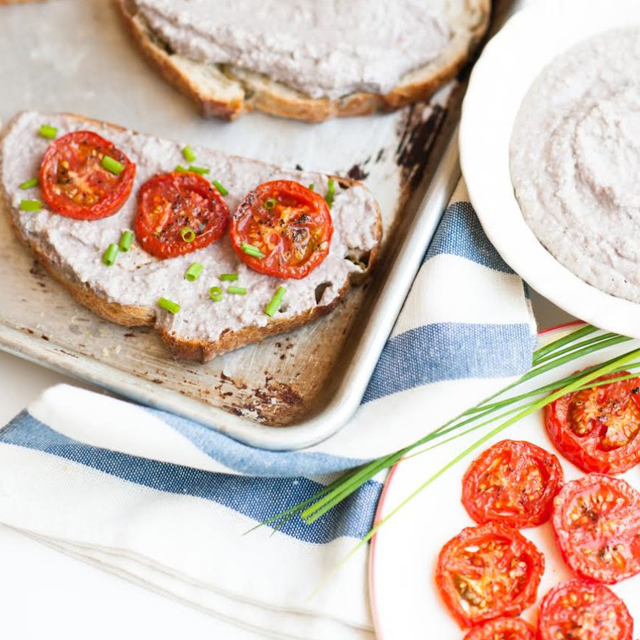 photo by Stephanie Shih
This one's going to be a quickie, but stay tuned because I've got a recipe coming your way soon that I'm tweaking and re-tweaking until it's just right and ready to share with you. If you are in the Peninsula or South Bay, you are invited to celebrate National Hot Tea Month through learning how to cook with tea. Sign up for this San Mateo cooking class at Draeger's Market Cooking School. Only a few spots remain. We would love for you to join us in this exploration of a familiar ingredient with a new twist.
What's on the menu, you ask? We've primed the plate with a selection of winter dishes to keep you cozy with healthy comfort food. To start, we will make and nosh on White Bean Walnut Tea Toasts. Spinach Salad with Masala Chai Maple Pecans will accompany Orange-Jasmine Brussels Sprouts, while we ladle Smoky Tomato Soup into bowls. As a sweet ending, we will warm ourselves up from the inside out with creamy Chamomile Risotto. The meal like Steeped, the book, celebrates the incredible fruits and vegetables within our reach in California, and is vegetarian.
If you're a cooking class junkie like myself, you will be in for a treat in this hands-on class. I promise you will leave with ways to use tea in your everyday cooking to employ the next day. My goal with the recipes in Steeped was to provide easy ways for the leaves of this beloved beverage to flavor familiar foods. We will explore cooking with tea techniques and how each of the teas mentioned in Steeped asserts itself in a different way flavor-wise as well as texturally. Bring your cooking with tea questions to this San Mateo cooking class for us to discuss as we share a meal together.