Steeped Book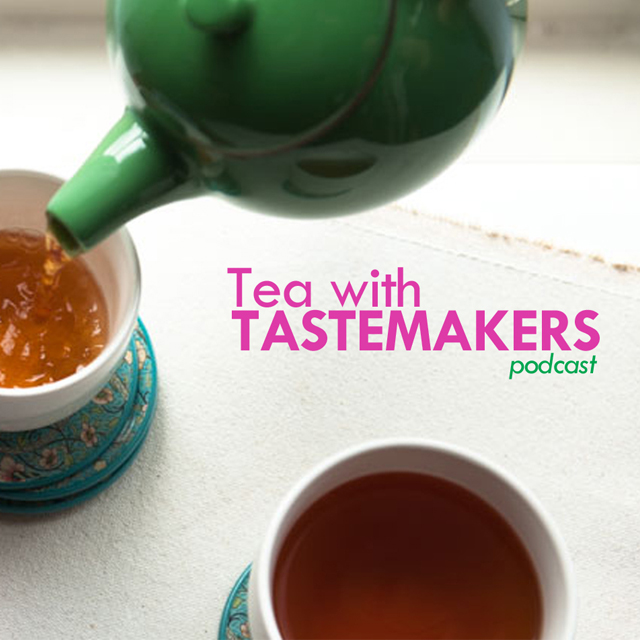 In Oakland, over on Broadway, there's a co-working space in a bustling complex known as the Hive. As you open the front door, you'll probably see the smiling face of Numi Organic Tea co-founder, Ahmed Rahim. He and his sister Reem are the founders of local and nationally distributed tea company Numi Organic Teas. I had been familiar with their teas and their social initiatives for a while. But, it took me moving to Oakland to truly understand how they embody the spirit of this city in the diversity, activism, and attention to ingredient sourcing, and so, I'm pleased to welcome them as the next guest on my tea podcast.
Continue Reading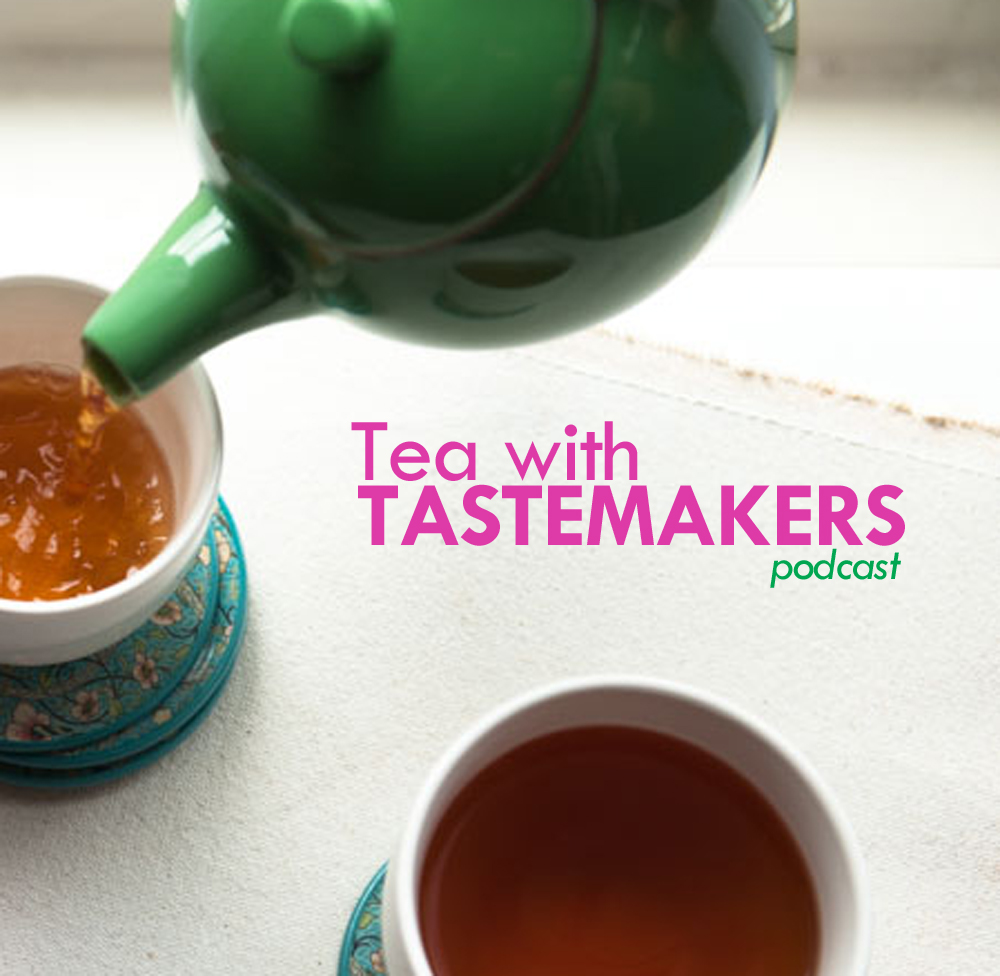 People who work tradeshows have a certain unspoken camaraderie. There is a worn look about the sparkling eyes that says, I too will talk to 500 people today. The moments leading up to a tradeshow tend to be squirreled away and regarded as precious time of quiet before the floodgates of the convention doors are opened wide. It is with this in mind that I started my morning several years ago at Blue Bottle Coffee, waiting in an absurdly long line for a short cup of caffeine and a bowl of oats to tuck down before making the short trek to the Moscone Center. Sometimes, I can't help my curiosity or my need to say hello to strangers wearing badges that look just like the one stashed in my cross-body bag. At the time, I was working at a food company in another vein than tea, but found that morning that kismet or providence had seated tea kitty-corner to me. And that is how I first met Eric Ring, the tea buyer for CHOICE Organic Teas. Later during that show, I would meet Anne-Marie Phillips and even later, Valerie. But on this particular morning, licking the foam from the inside rim of my paper cup, Eric reminded me that working in tea is like being part of a coterie that you never really leave.
Continue Reading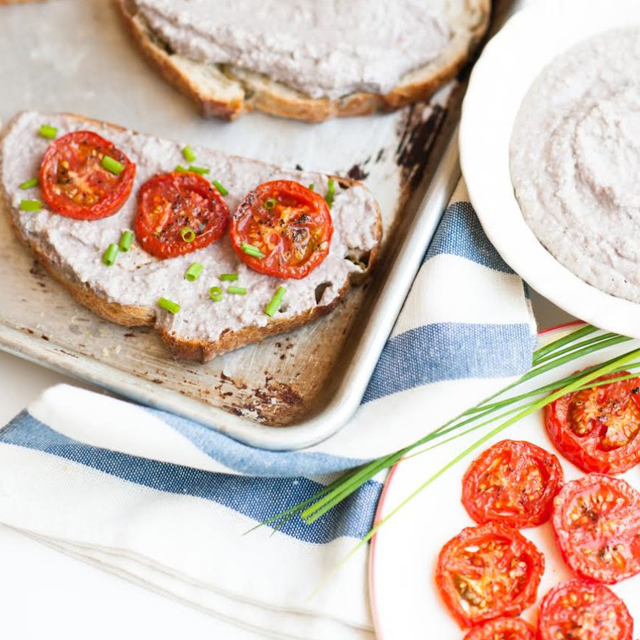 photo by Stephanie Shih
Continue Reading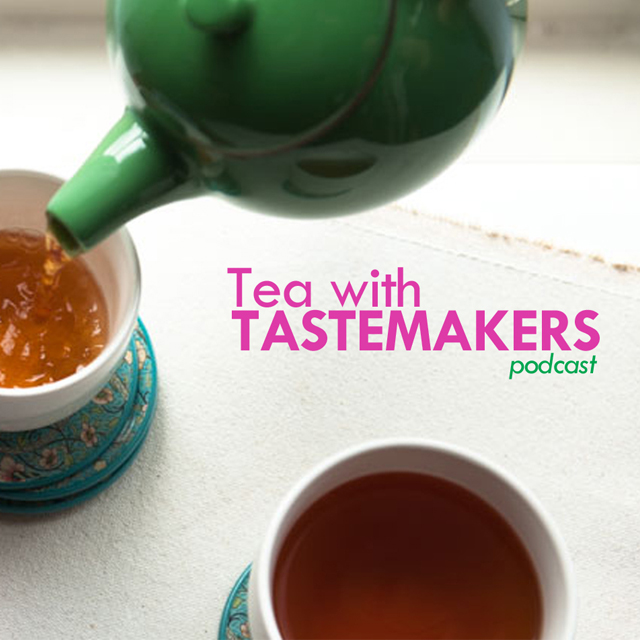 Do you have a car ride ahead of you for a certain holiday of thankfulness this week? To sweeten the miles, our newest episode of Teatime with Tastemakers tea podcast is up! And, good news—we are in the process of getting the podcast up on the iTunes store. Stay tuned for that update.
Continue Reading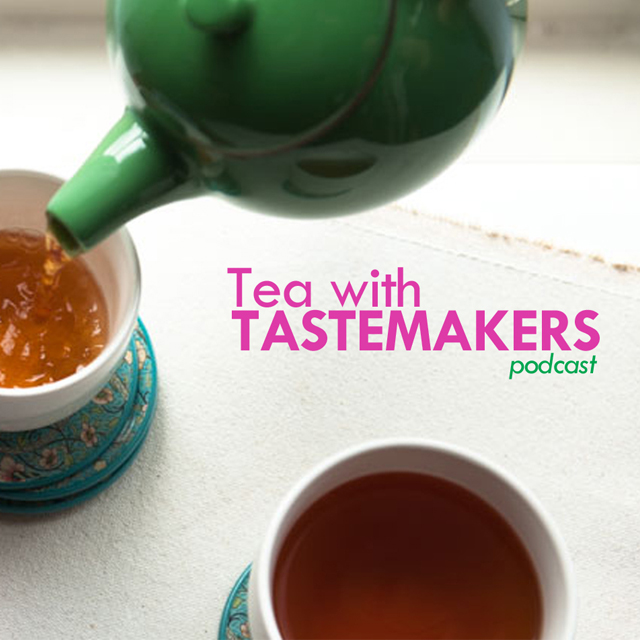 In college, I worked at the campus newspaper and moonlighted down the hall at the radio station, KPNI. It was there I learned the value of not popping my P's or T's and developed an appreciation for techno music from the station manager. My show lasted for an hour during which I would read PSA's as breaks and attempted to ad-lib throughout the hour. I worked on fading in songs and how to select them by length and sonic resonance with the preceding song. When I look back on that time, it feels almost mythical. Our station team consisted of a spirited crew. We were a band of misfits and I loved every minute of my time in the studio—even the mandatory rotation shows each of us got assigned, playing songs from a limited selection of CDs. In the studio, I set aside my shyness of being in front of crowds, channeling my energy into the music and weaving songs together to tell a larger story. I considered the small space private and the microphone as a rhetorical question issued into the silence.
Continue Reading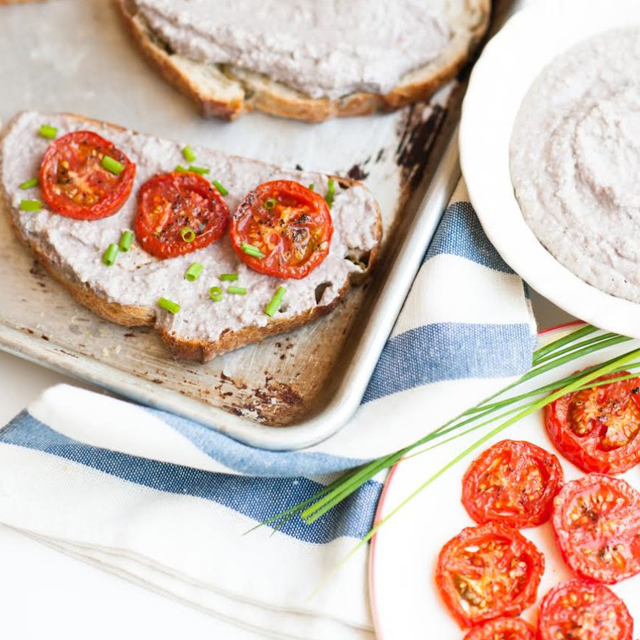 Before we continue with our last few weeks of the Summer Reading Series, I wanted to broadcast a PSA. When I deejayed in college, we would give a PSA on the hour of our radio shows as a way to mark time and get out valuable news. In that same spirit, I want to invite you to join me for my Steeped Cooking with Tea class at 18 Reasons, Tuesday, August 11 from 6 to 9 p.m in San Francisco. I hear there are still a few seats left, so snag your spot before the last openings are gone. Books will be for sale, provided by the great crew at cookbookery outpost, Omnivore Books and I am happy to sign your copy for whomever you like. This cooking class holds a special place for me. I have volunteered through 18 Reasons with Cooking Matters classes in San Francisco and Oakland. 18 Reasons is a community center where people come together over food, and they encourage participation of making the community a better place through cooking and food education. They're great people and I'm delighted to be teaching a class with them.
Continue Reading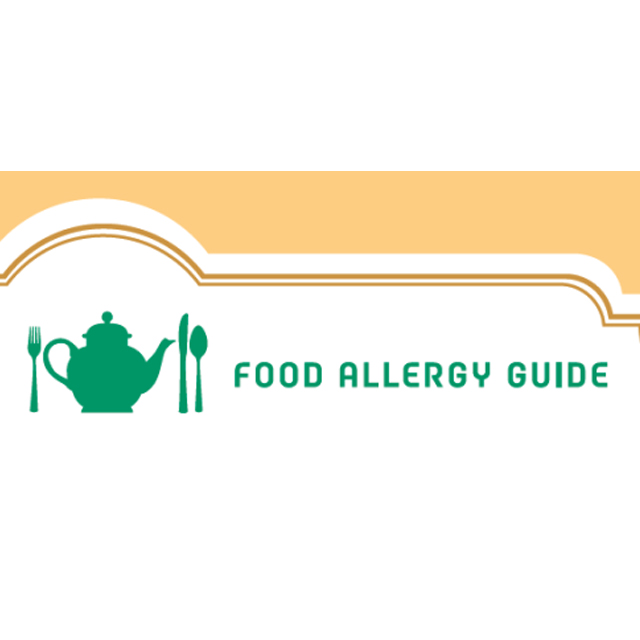 Today's Steeped's one month birthday (I wonder if people celebrate books like babies and count the months after cookery conception?) A friend of mine has been posting photos to show how his baby is growing, juxtaposing her next to a gigantic Hello Kitty! doll. To think, one day she will dwarf that kitty. To think, I exercised an amazing amount of self-control and bypassed visiting the Hello Kitty! art exhibit at the Japanese American National Museum in Los Angeles today. It's been an unforgettable month and I am collecting the moments like patches to stitch into my memory and into this blog in snack bites. To celebrate one month and counting, I've got some exciting news. We just added a feature to the Steeped book website: a printable food allergy guide designed like Steeped and to serve as a companion to the cookbook.
Continue Reading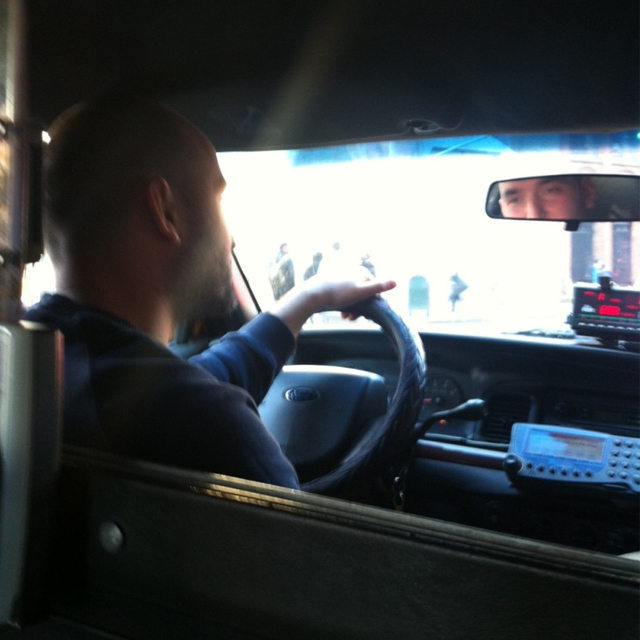 The park was flush with people. Across the street, a fountain bubbled and gargled water while a throng of men in kilts lolled on the sidewalk outside of a bus burping exhaust. It was a Saturday in New York and the sunshine sparkled as a reminder that spring had arrived. My hand had shot into the air several times as taxis began nearing. Though I don't live in Manhattan, we seem to have an understanding between us like old friends that pick up conversations on pause. At last, one yellow cab veered toward me and in I crawled, directing the car toward the Upper East Side. At first, we began the kind of banter between strangers- talk of the weather, then talk of good food, and finally, questions about what a Californian was doing in New York. As the driver heard about the book tour adventure I had begun, our conversation turned to tea and cooking.
Continue Reading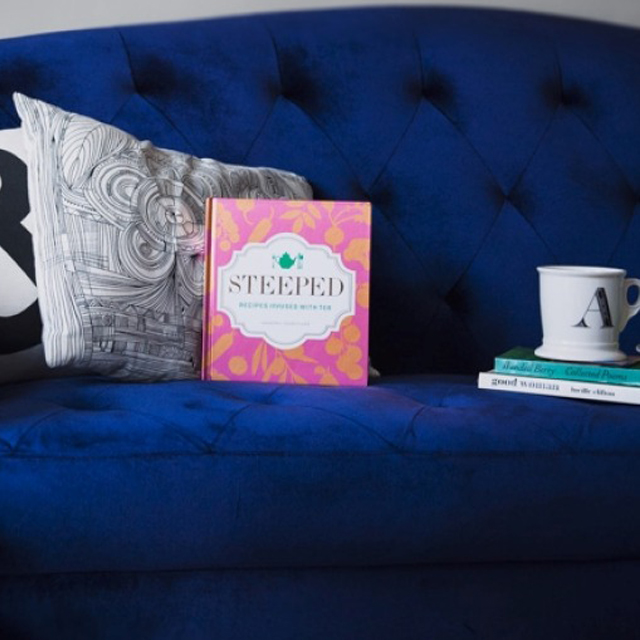 On the eve before school started, my eyelids would flap open not to be easily closed. Try as I might to shut them, excitement coursed through my body and anticipation kept the thoughts bumping along like trams hooked into an electrical current. Have you ever experienced that kind of sensation before?
Continue Reading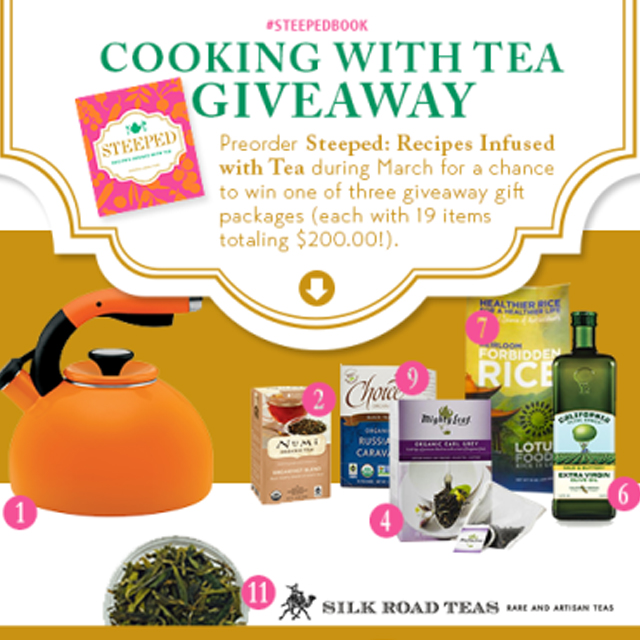 What's cooking, good looking? If you said tea, you are so right! Namely, a Cooking with Tea kit giveaway valued at $200. Read on below… or click on the orange link above to go directly to the cooking with tea giveaway page and enter for a chance to win.                     
Continue Reading