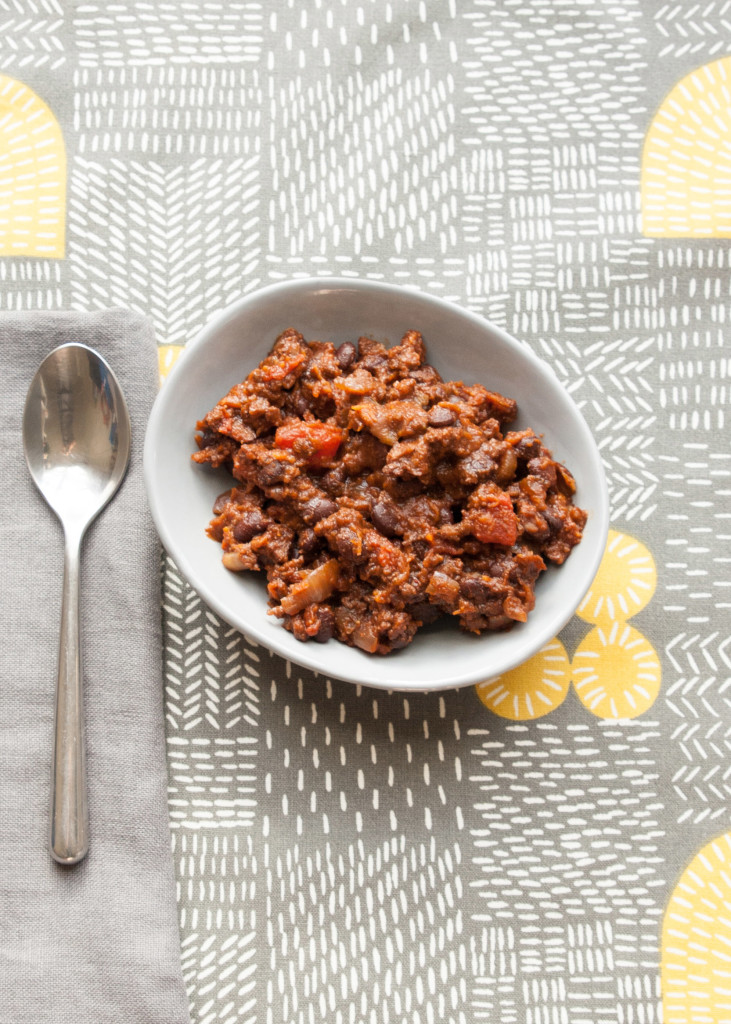 Jacques Pepin got me thinking: how many recipes does one person commit to memory in their lifetime? The question doesn't suggest a one-size-fits-all answer but maybe you're already beginning to rattle off recipe names or tick fingers doing a lap on the mental treadmill of memory.
The only time we ever stirred a pot of slow-cooked chili in my childhood home aligned with ominous clouds darkening the sky above as rain lashed the ground outside. It became almost a Pavlovian response: when the rain came, so did my craving for chili. In Texas, one of the important details of the chili-eating experience involves the curlicue corn chip known as the Frito. I can't recall really ever wanting those chips outside of providing a nuance of crunch to the duet of chili-spiced ground beef and beans with its volcanic rupture of melted cheddar cheese.
Taste memories form us into the eaters we are. We may not pledge allegiance to the flavors of our childhood once we become adults, but their imprint can catapult us quickly back to a place in our past, faster than we might be able to conjure them up without the olfactory and taste bud assistance.
It's not that we eat chili often now at home at all. I can count only two occurrences we've pulled together a pot this year and perhaps not coincidentally they've coincided with the arrival of rain. But, there's something about taking what is known and teasing it out—seeing how far the boundaries extend before it no longer looks or acts or tastes like its initial point of departure. Would it be accurate to suggest we are all adaptations of our former selves, much like the chili recipe of now can be credited back to the flavors that formed in our taste bank many years ago?
For Christmas Eve last year, part of our family congregated around a table in a dimly lit restaurant in the wine country. We would cloister around the massive paella pan the next day preparing and waiting to dig up the crusty bits of rice still clinging and etched into the bottom of the pan of what had become tradition. But, this evening, we huddled in elegant Dry Creek Kitchen, playing the part of happy family, unfettered by a fissure whose full impact is still deeply felt a year later. I ordered the tasting menu and marveled at the soft poached egg melting into the housemade ricotta paired with spiced warm brioche and red currant vinaigrette. This led to second course of spiral cut ham salting roasted butternut squash risotto with a peppery pop of arugula and sweet maple glacage. By the main course of Pop's Prime Rib Wellington, we had all pretty much pled mercy and requested to-go boxes.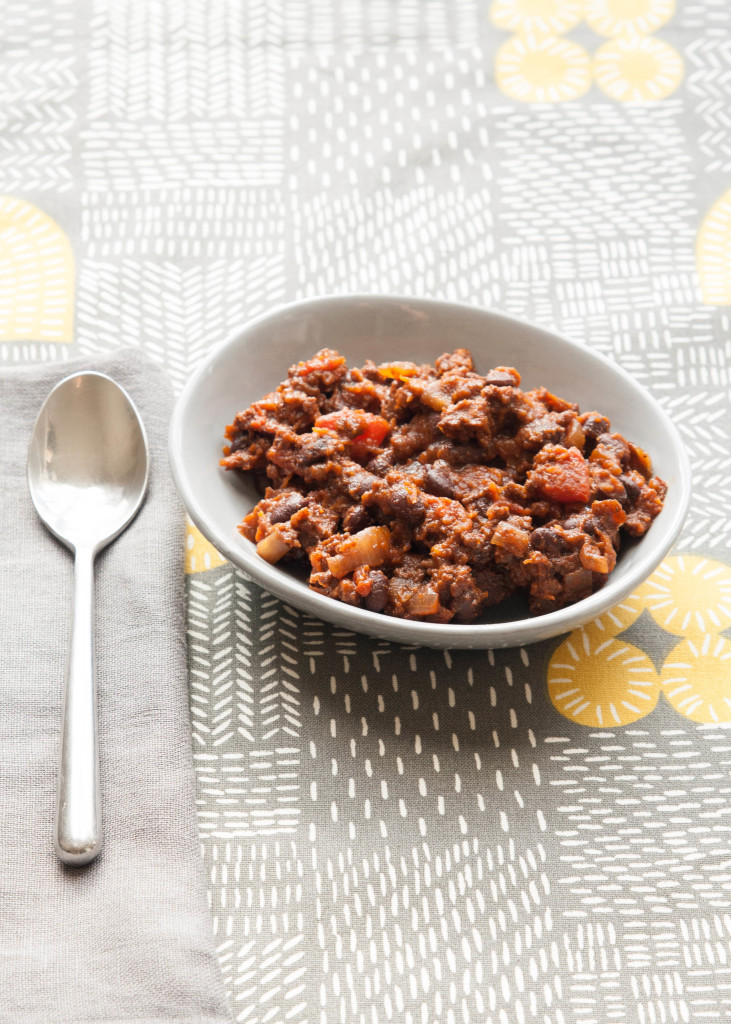 Two days later, we fished out the leftover prime rib steaks, considering how we might present them anew for dinner. A decent bottle of red table wine sat on the counter and one thing led to another. The flavors formed into a Spanish and Sonoma-inspired red wine chili with chunks of steak. We sat around steaming bowls that night as the savory aroma wafted up from our spoons. Through the disparate odds and ends leftover from the grand celebrations, we had created something unexpected and good.
The holidays can be tricky to navigate as they come fraught with expectation as much as ensuing excitement. They can bring to the surface leftover hurts of a misplaced comment or issues that we thought we had resolved and healed. Looking at leftover meat doesn't usually inspire the kind of admiration of the original plate with its thoughtful garnish and presentation. But leftovers can teach us a lot about ourselves. They give us a second chance to make what was originally someone else's creation, our own. It's not easy forgiving small grievances that can compound into one ball of recollection. But the thing with holidays is they too are an attempt at second chances—every year we get an opportunity to try again and learn better how to celebrate life with each other.
What we might not see at first glance is that holding onto leftover hurts allows them to keep us shackled to the past instead of moving gracefully into the future. Forgiveness might seem like an odd gift to give at the holidays, but no wrapping can contain its incredible value. It is in its way a fresh start, a chance to open the to-go box, survey the cold meat inside and say, how can I make this good again?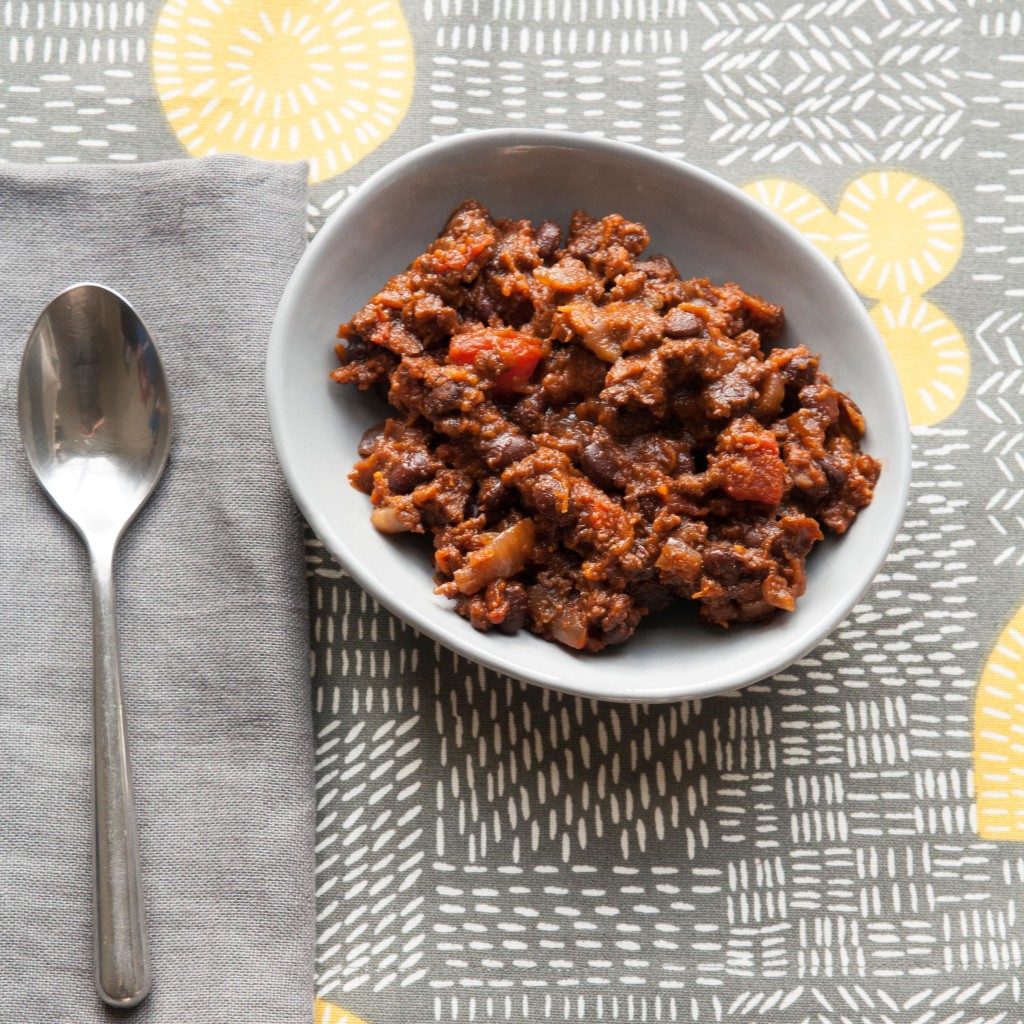 Red Wine Chili
In a different chili recipe I made a while back, I had jotted a note to self to try using chipotle chili in a future iteration. Oh, yes. Look for the small can of chipotles in adobo sauce in the Latin American aisle of your supermarket. My obsession with figs runs deep and I wanted to play around with the idea of letting a hint of their natural sweetness play into a chili-laced paste that's simmered tomatoes with a bit of red wine, and thyme. This is definitely a game-changer for me. I had never made my chili using a paste before, but as I was thinking about texture and wanting to both concentrate the flavors in the base, I decided to simmer and puree and now I'm not looking back. The figs also act as a thickener in the homemade chili paste. In some circles, cooking with wine might come across as a bad way for the bottle to go down. But, I find a judicious glug of decent dry red makes a well-served sacrifice in this chili. It adds body and depth, and should come from a vintage you would like to drink, since the rest of the bottle will be the cook's (and company's) libation. I used Healdsburg Reserve Merlot from Split Creek Farms. When it comes to garnishing chili, we are of two minds in our household. You might find as I did that the chili tastes best on its own or with a dollop of yogurt. Nathan added cheddar to his bowl and between spoonfuls, pronounced this the best chili he has ever eaten, so there might be something to that. However you serve it, make sure to break out the corn chips.
Serves 4 huge bowls to 6 small bowls
2 cups plus 1 cup diced tomatoes and juice (1 28-ounce can)
4 ounces dried California mission figs, stemmed (1/2 cup)
2 teaspoons adobo sauce plus 1 chipotle pepper
3 tablespoons plus 1 cup dry red table wine
Fresh thyme leaves from 1 sprig (1/2 teaspoon)
1 tablespoon plus 2 teaspoons chili powder
1 tablespoon plus 1 teaspoon olive oil
1 large white onion, peeled and medium chopped (2 cups)
1 pound ground beef
1 cooked ribeye steak, cool and cubed
2 (15-ounce) cans black beans, drained and rinsed
1 carrot, peeled and small grated (1/2 cup)
2 ¼ teaspoons kosher salt
Organic corn chips
Whole milk yogurt, optional
Sharp cheddar cheese, optional
Simmer 2 cups of tomatoes and juice with the figs, adobo sauce, chipotle pepper, 3 tablespoons of red wine, thyme leaves, and chili powder on low for 15 minutes, stirring occasionally. Meanwhile drizzle and swirl the olive oil into a skillet set over medium-low heat and cook the onions for 15 minutes, until almost translucent, stirring sporadically. Add and brown the ground beef in the skillet with the onions. Turn off the heat under the pot of chili-laced figs and transfer the chili-laced figs to a blender. Remove the cap off the lid and place a towel over the hole. Blend until smooth. Pour the chili-fig puree into a large stockpot. Stir in the remaining cup of red wine, cup of diced tomato and juice, steak, beans, carrot, and salt to the pot. Add the ground beef and onions to the pot. Simmer on low for 10-15 minutes. Garnish with yogurt and cheddar if desired. Serve with corn chips.