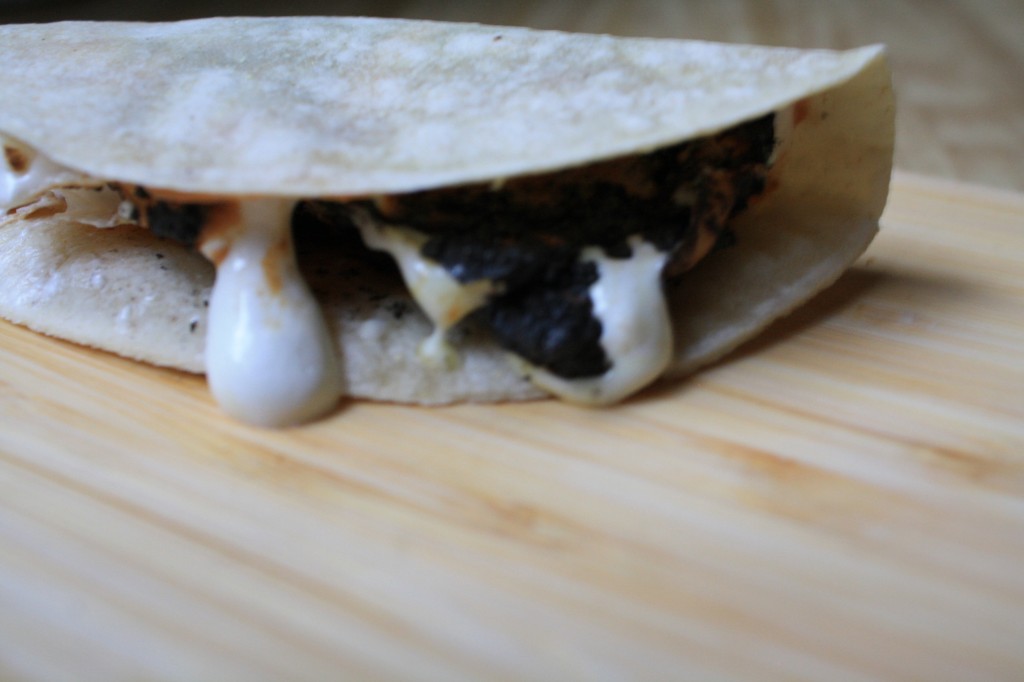 Let's get it out of the way.
We are going to chalk this creation to good ol' tomfoolery. Never met him? I'd be happy to make an introduction. And tonight particularly calls for him to be my guest of honor. Note, this treat is simple to make, but take caution when roasting your marshmallows over an open flame. After all, a burned you is not happy-making, whereas these s'more tacos will bring a smile. One of my friends, Shauna is coming out with a book on making your own marshmallows at home and it's not hitting my bookshelf soon enough. So you can go store-bought here, but I'm sharing a link to her recipe in case you decide to make your own if that's your flavor of tomfoolery.
[print_this]
S'more Tacos
YIELD: 2 tacos
TIME: less than 5 minutes
INGREDIENTS
1. Heat corn tortillas one of two ways. Option 1: If you have a toaster oven, put them into toast on low for about 1 minute, but keep your eye on the toaster oven. Sometimes they can be a bit unruly. Option 2: If you have a microwave, place your corn tortillas inside two dampened (but not wet) paper towels, like placing them inside a damp paper towel envelope. Microwave for 30 seconds. *Note: Option 2 is a great way to get steamed corn tortillas in a jiffy.
2. Smear 1 tsp. peanut butter on each heated corn tortilla, taking care not to burn your fingers.
3. Thread two marshmallows onto a hanger or stick of some sort. (I used a bamboo skewer and was very careful to make sure things were not going to light up in the wrong sense). Then choose your open flame and carefully rotate your skewered marshmallows like turning a spit so the long sides of the marshmallows get toasted.
4. Place skewered marshmallows in the middle of your peanut butter smeared tortilla and as you're folding up the sides of your tortilla, pull the stick or skewer out. Now squeeze gently to allow all that toasted marshmallow goodness to mingle with the peanut butter.
Happy-making.
[/print_this]