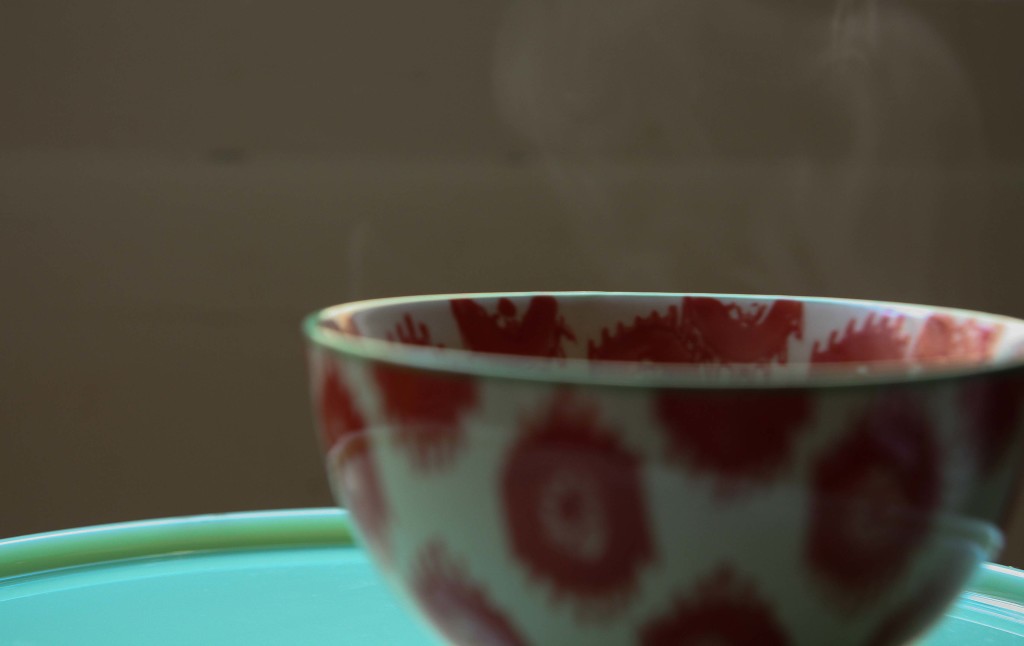 Greens in Winter
Stiff edged leaves want
to stick fingers, prick them
if unaware of their nature.
Winter has left us
bereft, for years we knew
what to expect. But now,
farmers throw their hands
out to the fields, then up to
the skies. When precipitation
makes some states quake,
ours is notably barren.
The dustbowl is what came
of December, long remembered
for rain. We ask ourselves if
the Bay area could become L.A.
even as a cloud of smog hovers
where the fingers of fog used
to snake over green hills as cover.
To take a season and shake it up
like a snowglobe is to redistribute
what is known with the unknown,
leaving us to pray for rain for a Fuyu
tree in Anderson valley, to wait and see
if in a year the fruit will blossom and grow.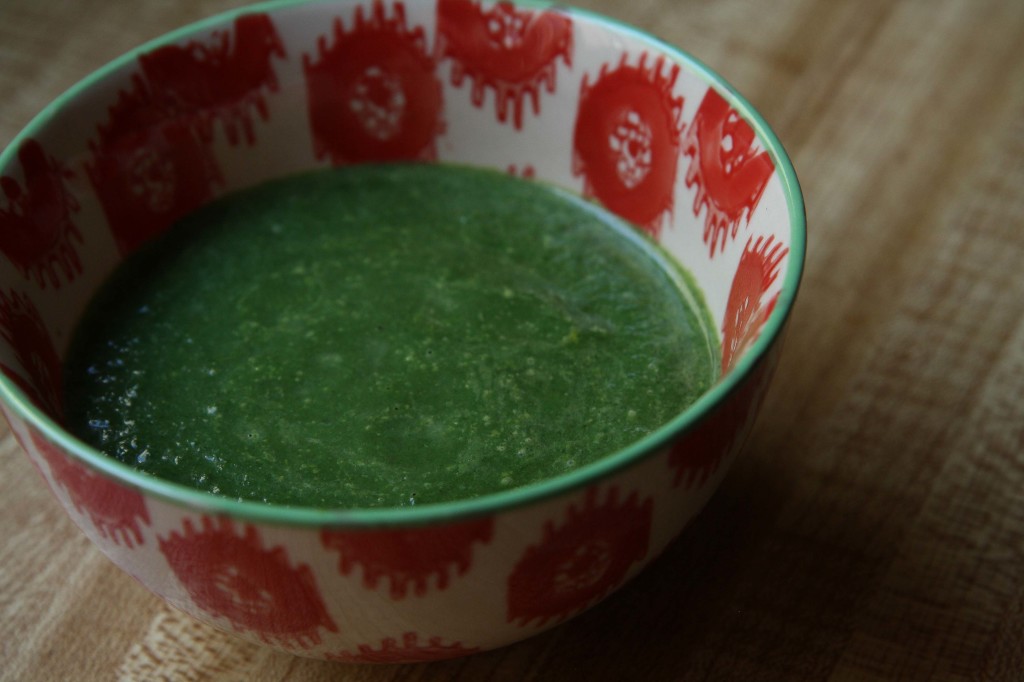 [print_this]
STINGING NETTLE SOUP
This soup's bright green color is the perfect pick-me-up for a cold January evening. Sumptuous without being overly indulgent, the almond milk gives just enough of a creaminess with a smidge of warming nutmeg added that lets the subtle flavor of nettles shine. Take note and wear gloves as suggested below. Stinging nettles get their name for a reason when raw, but once cooked, they can be used in similar ways as spinach.
YIELD: 4-6 servings
INGREDIENTS
8 ounces of stinging nettles
3 cups of spinach
1 medium onion
1 tablespoon butter
1 tablespoon olive oil
1/8 teaspoon nutmeg
1 teaspoon sea salt
2 cups almond milk
freshly cracked black pepper
INSTRUCTIONS
Slip your hands into gloves and rinse the nettles. Bring a heavy bottomed pot 3/4 full of water to a boil. With gloves still on, move the nettles and spinach into the pot. Submerge them with a wooden spoon, letting them cook for 10 minutes. Drain them and squeeze the  liquid out of the greens between two paper towels .
Meanwhile, chop the onion. Turn the heat under a medium-sized saucepan on medium heat for 1 minute. Swirl in the olive oil and butter until melted.  Saute the onion until translucent, about 8 minutes. Stir in the nutmeg, salt, the nettles and spinach. Saute for 4 minutes.
Puree the soup in two batches until it's smooth, adding 1 cup of almond milk each time. Serve with crusty bread, the kind that has enough personality to be a bit sour.
[/print_this]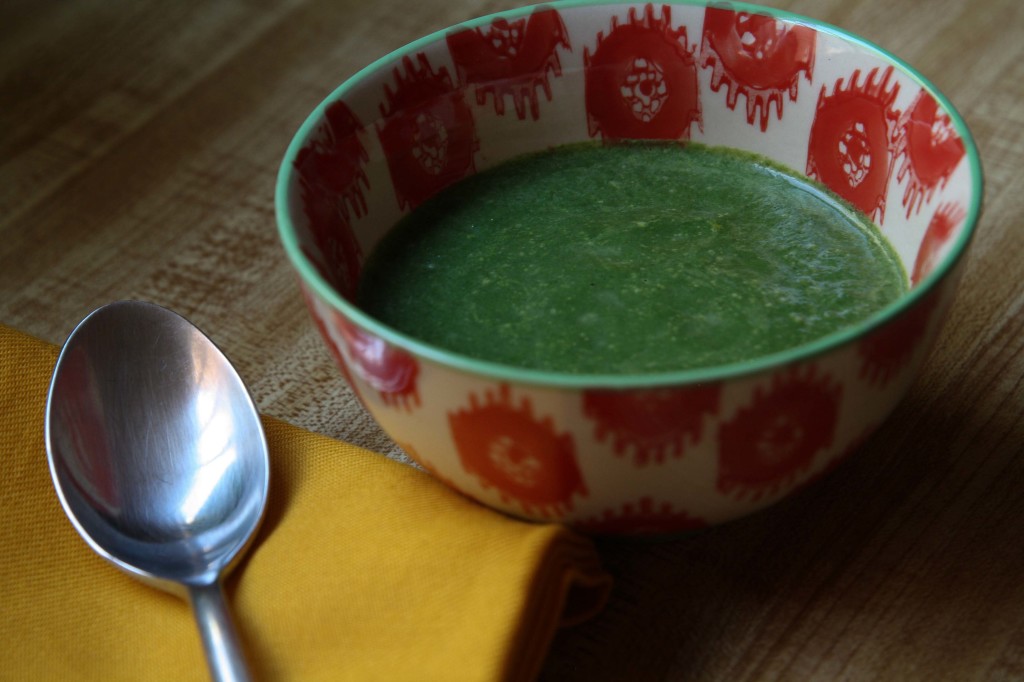 OTHER RECIPES WITH STINGING NETTLES
Stinging Nettle Spaetzle – Honest-Food
Pasta with Stinging Nettles and Ramps Pesto – Sassy Radish
Stinging Nettle Ravioli Gnocchi – A Hungry Bear Won't Dance
Nettle and Ricotta Tart – Treehugger
Stinging Nettle Omelette – Nourished Kitchen