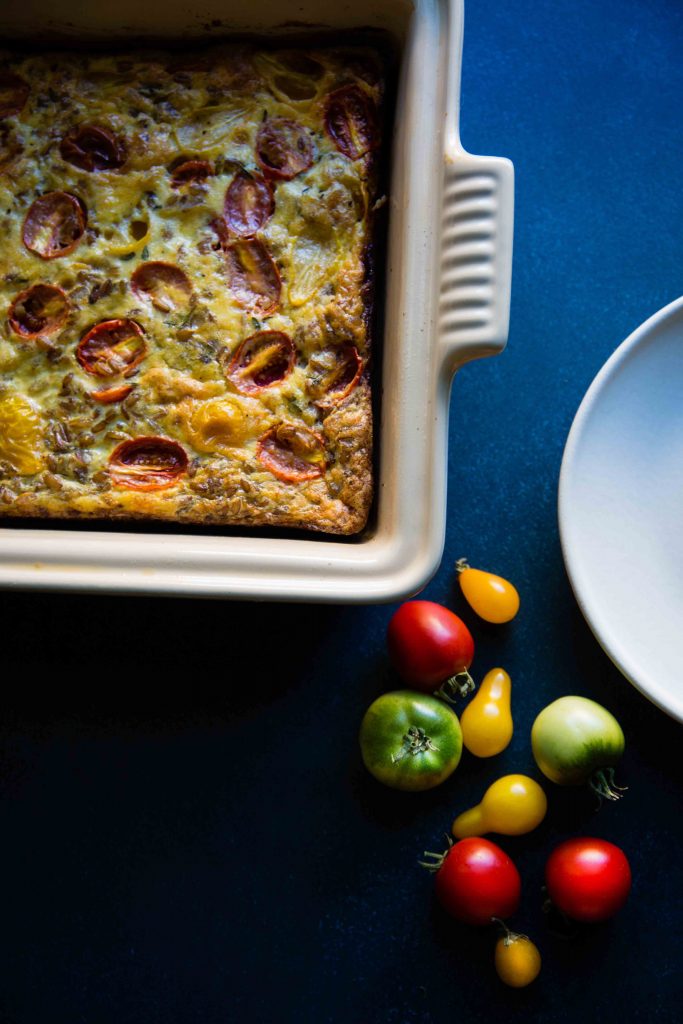 When the end of September arrives, my pulse seems to quicken. Is it possible that certain seasons offer greater productivity? I've been writing behind the scenes. In coffee shops. At midnight. On napkins. On the phone. In my writing notebook. Sometimes writing requires certain parameters to get started. Other times, there is no road. All flat surfaces are fair game. The thing is don't give up. Write through the rough patches until the street gets smooth.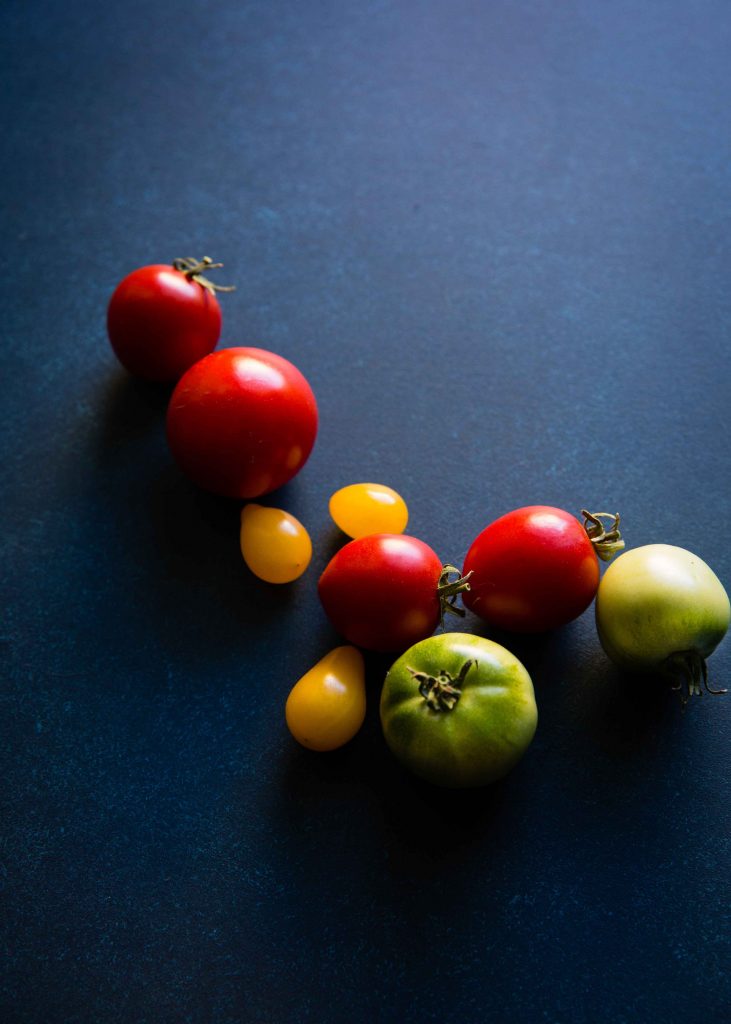 Years ago, I made a Tomato Basil Oatmeal Bake and as the calendar flipped to October, I craved the heartiness available in whole grains. Have you ever cooked whole oat groats, wheat or rye berries? The toothsome chewiness of those long sturdy grains make a fiber full addition to your day. You can find rye berries in the bulk section of some natural food stores and co-ops or from Bob's Red Mill. Cooking the rye berries is a cinch. When you're batch cooking or doing meal prep for the week, make a pot of rye berries. Reserve two cups to make the rye berry breakfast casserole below. Hang onto the rest of them to toss into salads for a bit more whole grain heft.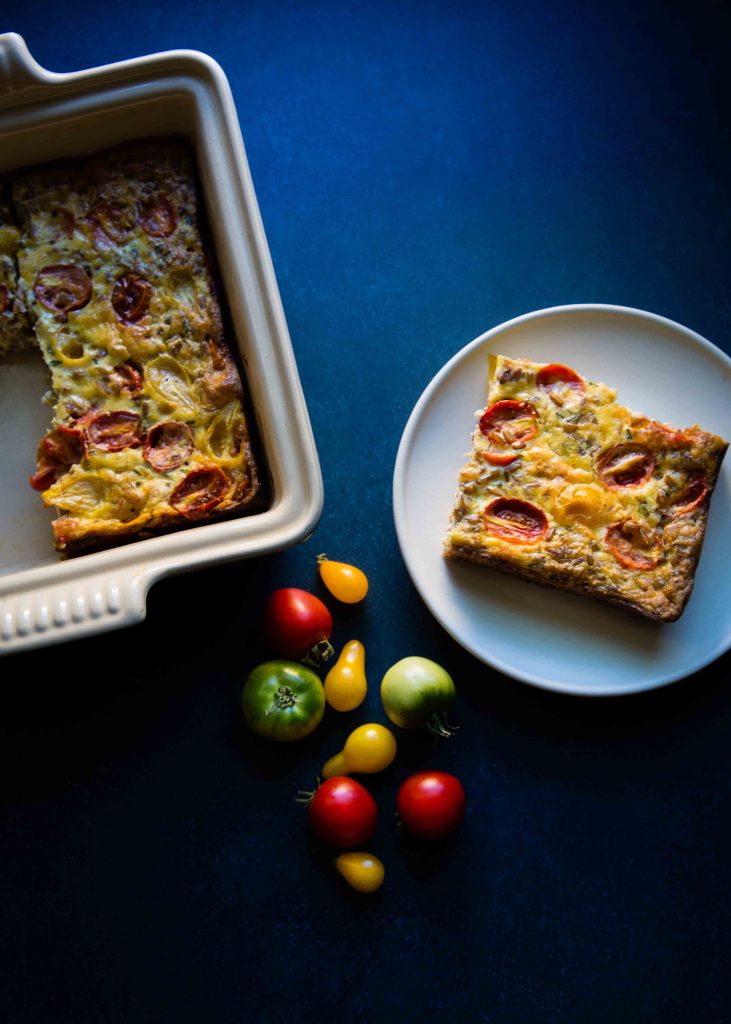 Tomato Rye Berry Breakfast Casserole
Makes 4 to 6 servings
3 large eggs
¼ cup heavy cream
¼ cup almond milk
2 teaspoons olive oil
1 teaspoon kosher salt
¼ teaspoon ground black pepper
2 cups cooked rye berries
1 cup cherry tomatoes, halved (a mix of Sun-Gold and red is pretty)
¼ cup grated Parmesan cheese
1 tablespoon fresh thyme leaves
Preheat the oven to 375F. Grease an 8×8 pan. Whisk the eggs, milk, cream, olive oil, salt, and pepper together. Stir in the rye berries, tomatoes, Parmesan, and thyme. Pour into the pan, finessing a few of the tomatoes into place, but nudging them into the batter if needed. Bake for 50 minutes or until the top is golden brown and the custard has set / is not jiggly. Serve hot or at room temperature.