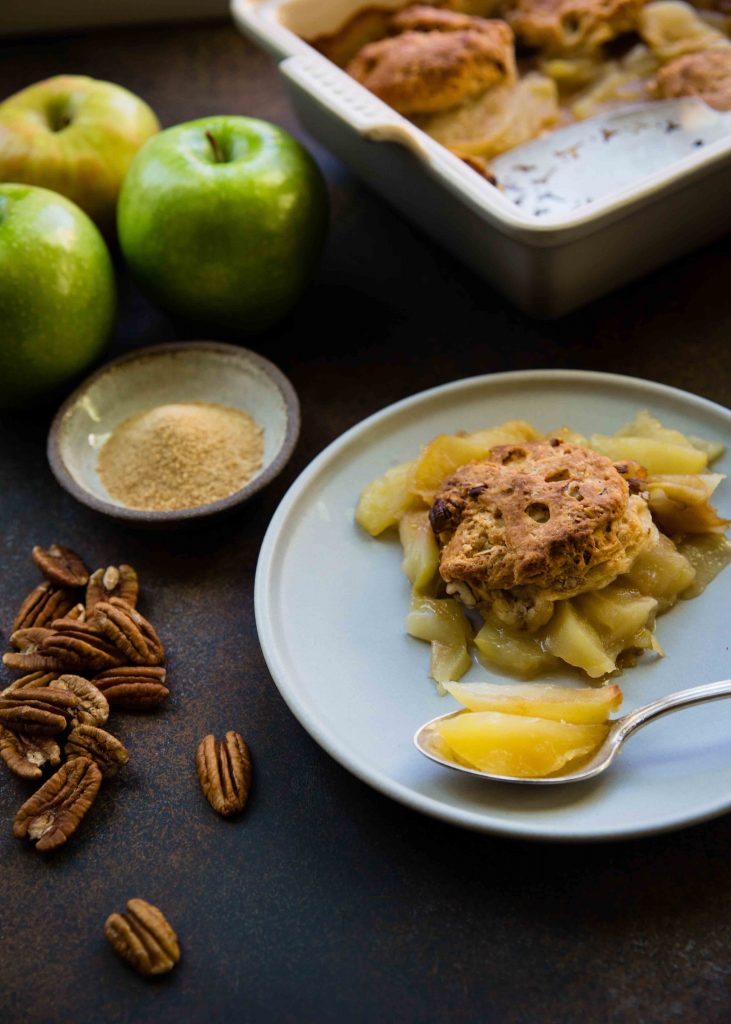 How did we end up here? It's fall again. Lovely, wonderful fall, the season at the top of so many lists. And maybe a reason it's a favorite is tied up in the idea of harvest. The idea of bounty. So, what happens when the bounty we find ourselves with is sorrow? Does it seem like 2017 has been particularly macabre? As I write this, the sky has been orange and hazy for two days, over an hour away from the wildfires in the Wine Country.
We have all grown up and into social media, we're finding our ways of expressing sorrow and solidarity #sonomastrong #napastrong #prayforpuertorico #prayforlasvegas #prayforhouston #prayformexicocity #prayforflorida In the midst of all the hashtags, inevitably you'll find commentary that hashtags are not enough. That we need to take action. And, that's true. I sometimes wonder how the accessibility to almost instantaneous worldwide communications like twitter with its breaking news sound bites has made us better humans or shown inhumanity that was once locked away in our deepest selves? To not take a position is to take a position. I know that now.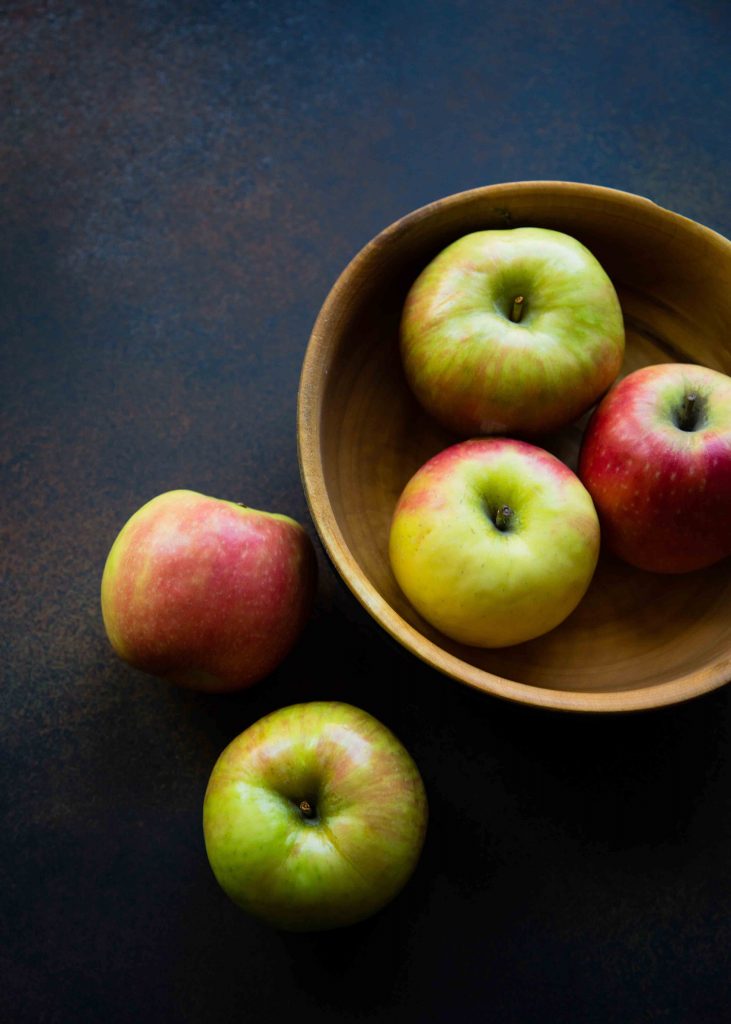 In a recent issue of the New Yorker, an article sucked me into an idea of recreating paradise, hand-plucking each applicant for his/her skill set to live in paradise for one year. Paradise, as defined here, was ensconced somewhere in Wales, and according to the article, if you looked hard enough, you could find a way out of it. Imagine that: scaling a wall to escape "paradise." That premise of starting over in a utopian state isn't naïve, it's hopeful and yet putting the idea into action is an invitation to foreshadowing. Because what I didn't need to be told is that it wouldn't work. That factions would break off. That William Golding's encampment of young boy savages resides in the deepest hearts of all of us. But I'm not convinced that has to be the end of the story.
Consider the city of Petaluma. In the midst of the fires, the city has rallied and come together to help evacuees. You too can volunteer / donate / find a resource for evacuees here. I called our local firehouse in Oakland this morning and offered to bake / bring items and was told they are helping fight the fire and cooking up in the Wine Country.
I have deep, deep ties to the Wine Country and have been on pins and needles as a person close to the fire but not so close that we can't see the plume, even if our skies are smoky, even if we get our news by headlines ticking across Google search refresh.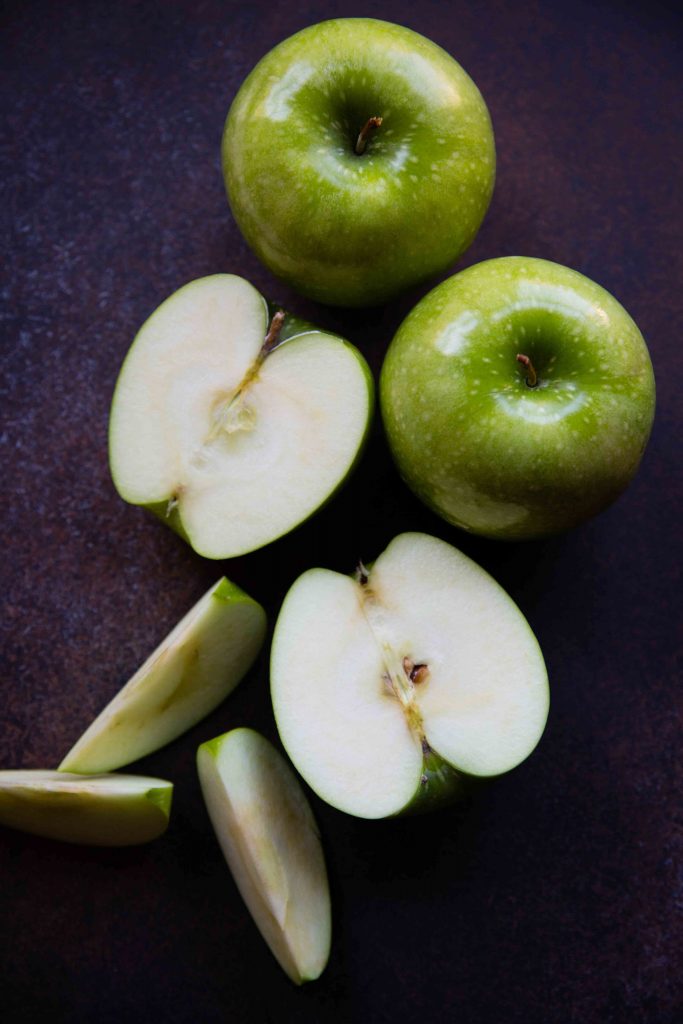 It's hard at a time like now to write about apples. It's hard not to devour news like it's a 24 hour buffet of food that doesn't quite fill you up enough. The morning after the tragedy that unfolded in Las Vegas as Jason Aldean launched into his fourth song, I couldn't help thinking about the previous morning, a friend excitedly recounting his trip the weekend before to Las Vegas and a Celine Dion concert.
It can be easy to read just the horror in the headlines, but sometimes we must excavate for the hope. Because, it's there too. The vet who took action, tying off a bleeding appendage in a tourniquet, using someone else's volunteered flannel shirt—he's not alone in doing good, just the one guy who made it into a story. There's the couple who ventured to Vegas to celebrate their anniversary and on Sunday evening, the husband covered his wife's body with his own, sacrificially saving her. I can't imagine what snaps inside a person to wrest against the impulse of self-preservation for other-preservation, but it exists. And, it makes me think of cobbler.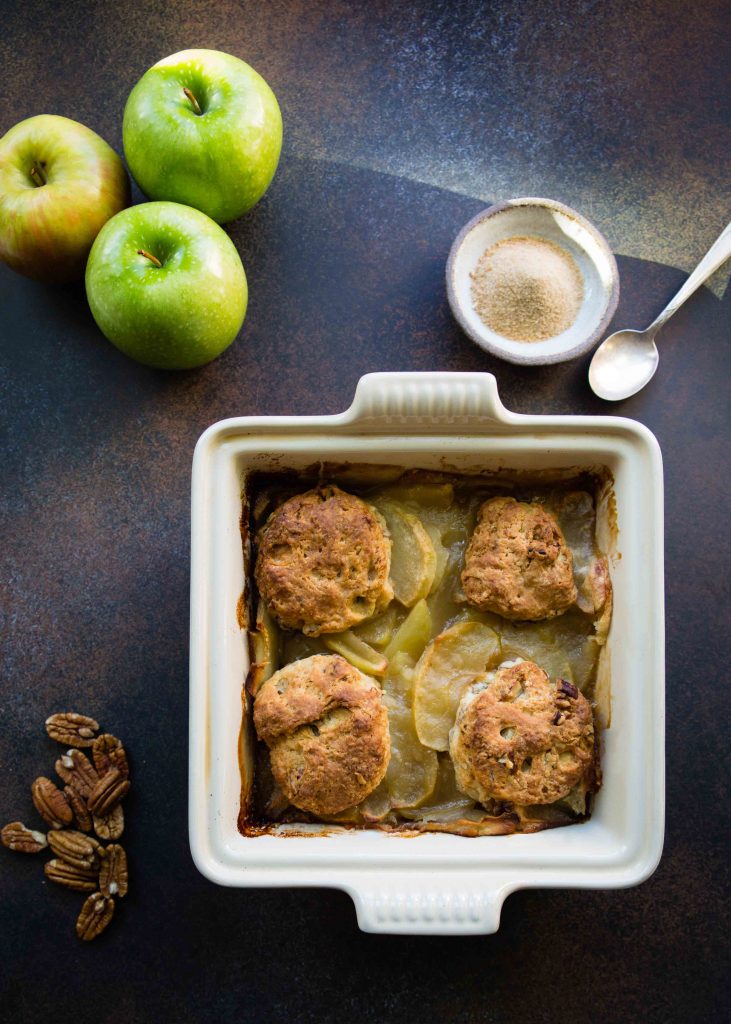 A cobbler calls to mind community tables. It's a dessert best shared, fruit still bubbling in its own sweet juices. And, surely you know someone who could really use something sweet in their life. So, who can you bake for? Can baking a cobbler be in its way a response to all that loss? I know what it's like to have someone I love ripped from my life in an instant. I may not have survived the same kind of loss as a hurricane or massacre in Vegas, or even an entire home being eviscerated, but I know the kind of onslaught of grief that grips you day and night. And, lest you think a cobbler is a pat answer, what it really is, beyond the biscuits baked on top, all craggy corners with an underbelly cooked by fruit steam—a cobbler is an offer to see someone else's hurt and offer a gift of time to be with them in all that darkness, bringing provisions. And for that person, for that time, it can be enough.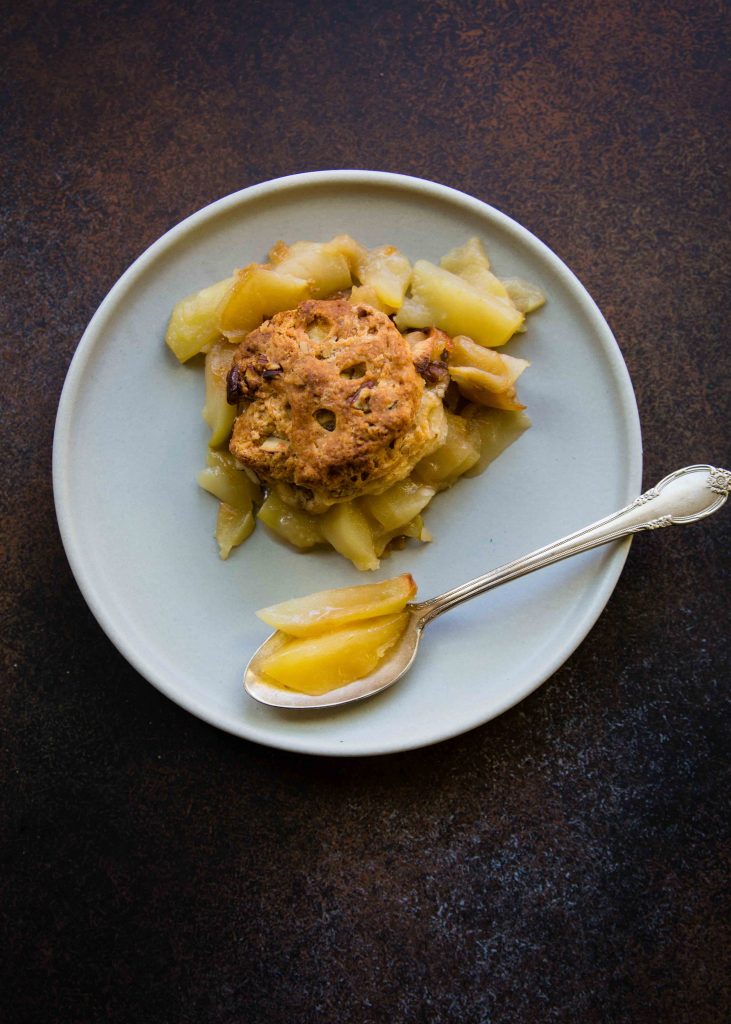 Apple Maple Pecan Cobbler
Have you ever seen maple sugar at the store? It's not cheap, but that's because it's priceless. Maple syrup has been cooked down into granulated crystals that make it acceptable to use in baking where liquid sweetener isn't invited. You can always make your own, or if neither of those work, you could try equivalent white sugar with a teaspoon of maple extract. To keep the fruit from browning, make a bowl of acidulated water (aka lemon juice squeezed into water) and add the peeled, cored slices into it as you're prepping the other ingredients, until ready to use.
Makes 4 servings
5 cups ¼-inch sliced apples, peeled and cored (about 2 Granny Smith & 1 Pink Lady)
1/3 cup maple sugar
1 tablespoon all-purpose flour
1 tablespoon cornstarch
¾ cup all-purpose flour
¼ teaspoon kosher salt
1 tablespoon maple sugar
1teaspoon baking powder
4 tablespoons cold unsalted butter, cubed
¼ cup buttermilk
3 tablespoons chopped toasted pecans
Preheat the oven to 400°F. Grease an 8×8 pan. Drain and pat the apple dry, if kept in the acidulated water. Toss the apples, maple sugar, flour, and cornstarch in a bowl until coated. Pour into the 8×8 pan.
Whisk the flour, salt, sugar, and baking powder into a medium-sized bowl. Cut the butter into the flour using a pastry cutter, two forks or fingers if your hands tend to be cold and quick. Once the butter resembles peas and almonds, pour in the buttermilk, stirring until it comes together in one shaggy mass, pulling any errant bits into the whole. Roll the dough onto a lightly floured surface. Press out disks of dough using a biscuit cutter or round cookie cutter. Polka dot them on top of the apples.
Bake the cobbler for 50 minutes, checking on the topping at 35 minutes–if it's golden brown, cover the cobbler with foil and continue cooking until a fork inserts easily into one of the apples. Serve hot with vanilla ice cream.