apples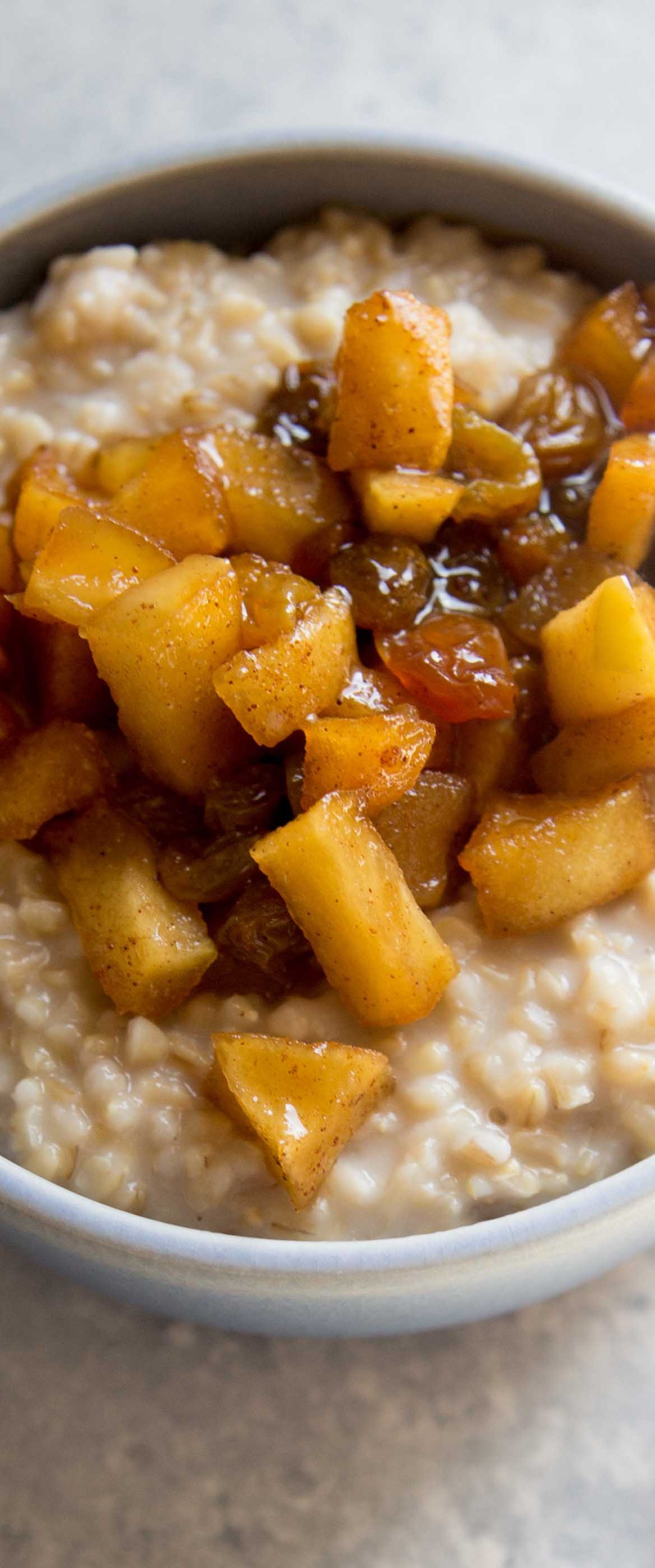 Living in the Bay area makes you a bit immune to what might be seasonal shifts around the rest of the country. October typically fans the warmth of summer with the mornings and evenings taking a dip into cooler temperatures. We jokingly tell friends and family who come visit to bring layers, knowing that inevitably, sweaters go on and jackets come off throughout the dance of the day. I gravitate toward bowls of creamy steel cut oats in the autumn months, topped with toasted nuts, fruit (either dried or chopped fresh), a drizzle of maple syrup or honey, and a splash of cold milk. This breakfast is the only one that can supplant my eggs and tortilla tradition most days and really helps me feel a shift in the season even if outside, it still resembles a long summer. I leapt at the chance to share Jane Bonacci and Sara De Leeuw's instant pot steel cut oats from their Gluten-Free Instant Pot Cookbook because I figured that long cooking grains would be a great place to start and also because the apple compote aligned with all the apple bins at the farmer's market. I also will admit the addition of Golden Delicious apples made my brow wrinkle in a good way–it's not often you see that nostalgic apple variety from childhood called out in a recipe, and it really does, along with the Granny Smith apples, make this compote exceptional.
Continue Reading

And, suddenly, autumn arrives. Yesterday was the first day of fall and it snuck past me without any sort of fanfare. Actually, each meal yesterday included tomatoes and I've been hoarding what Early Girl and heirlooms I can find with the rapt attention of a dragon guarding its gold. In school and on into the working years, if I needed to get into a particular state of mind quickly, the best way to do that included dressing the part or what you could call dressing for success, and what some of you might call faking it til you make it. I may still be holding onto light lingering into early evening and perhaps also certain summer states of mind (reading early, often). But, then again, I've also cranked up the oven to roast winter squash a handful of times. And, this soup is one such way to fake it till you feel fall-ish. It's too soon for pumpkin, but bring out the bushels of apples aplenty.
Continue Reading

How did we end up here? It's fall again. Lovely, wonderful fall, the season at the top of so many lists. And maybe a reason it's a favorite is tied up in the idea of harvest. The idea of bounty. So, what happens when the bounty we find ourselves with is sorrow? Does it seem like 2017 has been particularly macabre? As I write this, the sky has been orange and hazy for two days, over an hour away from the wildfires in the Wine Country.
Continue Reading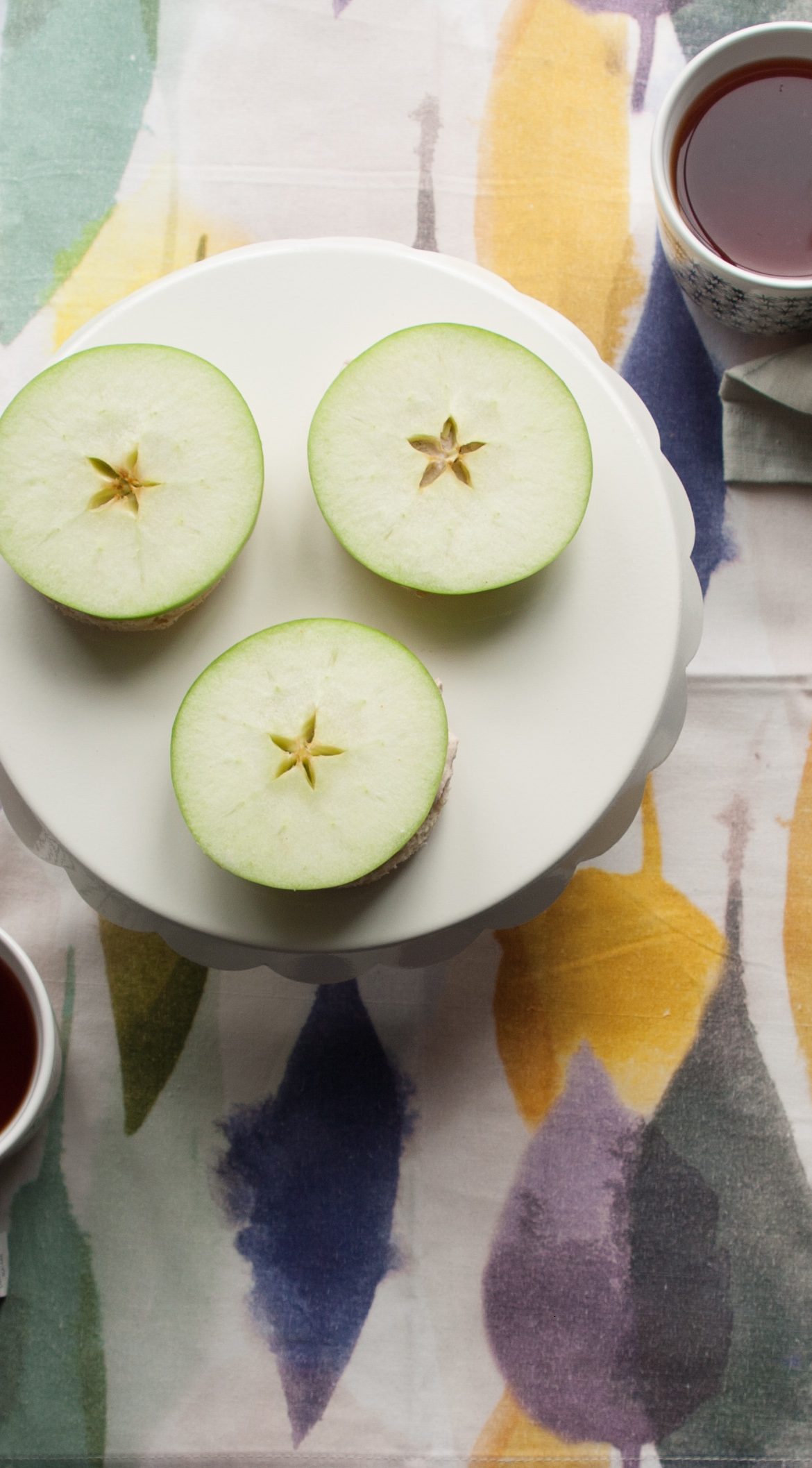 It almost happened. In my haste to go, go, go, I almost missed throwing a round of confetti and blowing out a candle. Six years ago I restarted something begun in poetry school, though back then, my blog's purpose lay somewhere between chronicling adventures in studying for my MFA and reminders of what restaurants I needed to revisit on future culinary work trips. Before I restarted the blog as the food poet, I called it La Vie en Route, chronicling a life lived en route. Try as I might now to imagine it all again, I traveled far more often and widely then than I do now. My goals have tapered a bit toward wanting to grasp a slower life. Except here's the little secret, the one I only tell my close friends: I want to do it all. My Dad passed down to me his love of projects and keen organizational skills, his ear for music and linguistics and a workaholic tendency that I know too well. My Mom passed down to me a reminding of not missing the people for the projects, something that is a gauge for recalibration when I can feel myself scaling the wall and not looking back. My husband matches my intensity but also is able to relax. He lets loose. Plays the guitar on a school night. He's a brilliant man whose actions sometimes spark my actions in call-and-response. Last night, after a flurry of texts from one worried neighbor, I stopped working, walked downstairs, and we talked about her questions. Another neighbor entered the conversation and what ensued was this magical moment of connection and kindred movement toward a common goal of living well, together. Their choice words, spoken lovingly upon my ears like an arrow finding its mark, and equated to this: self-care is not selfish.
Continue Reading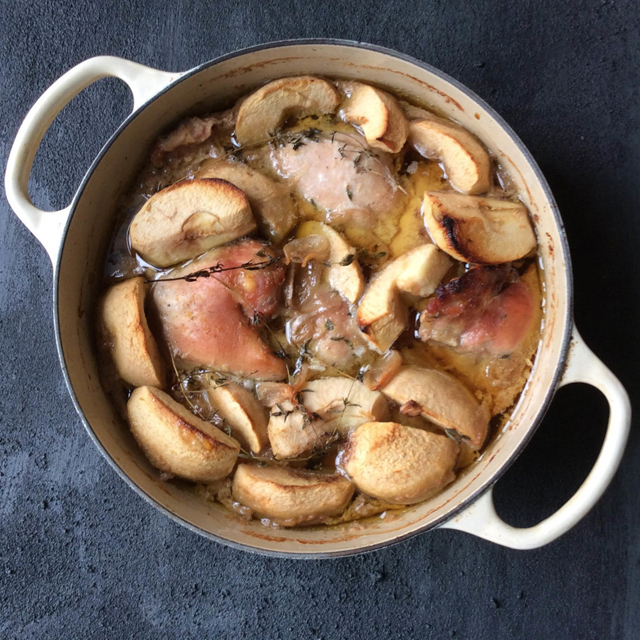 When you think of maple syrup does your mind first conjure up a stack of pancakes and a warm amber-colored drizzle pooling around the edges of the plate below the tipped spoon? If there is any ingredient that can usher in a taste of fall and winter, it might just be maple. The sweet caramel notes remind me of tearing into beaver tail brioche doughnuts slick with hot maple glaze during a Quebecois Christmas. More recently in Vermont, I saw firsthand how this beloved ingredient makes its way onto menus (like the irresistible pairing of Vermont cream and Vermont maple in Maple Walnut Ice Cream) or on store shelves, in everything from jars of "maple crunch" clusters to a bag of sriracha maple cashews that both passed the carry-on permissible souvenir test.
Continue Reading