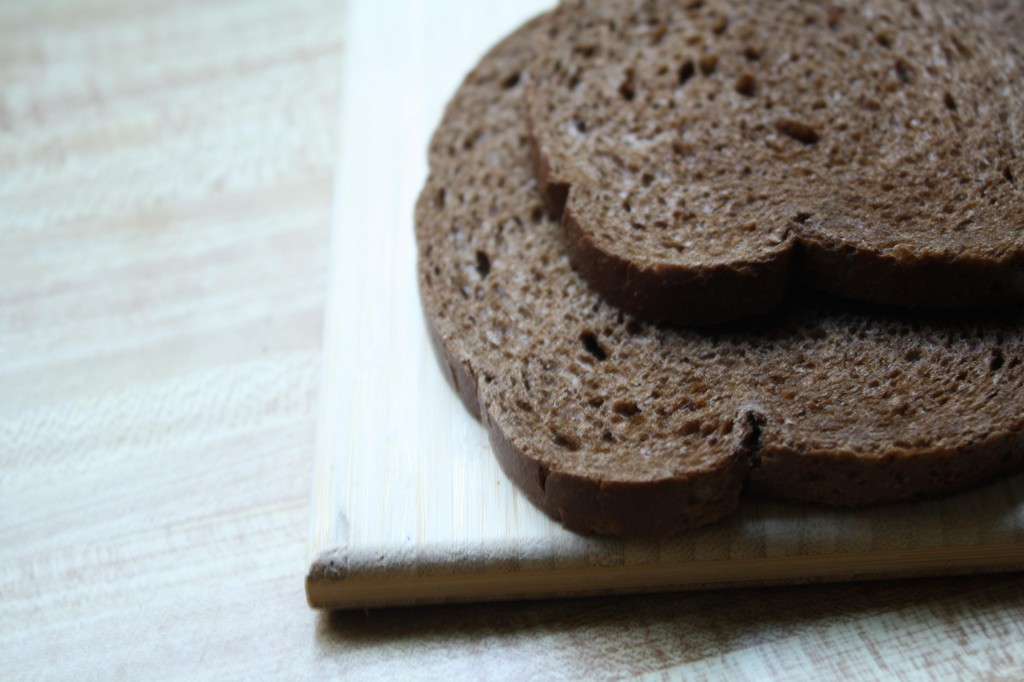 For most people, October conjures up smiling jack o'lanterns with their toothsome grins or perhaps the month that a brisk breeze begins to blow summer away once and for all. For me, for my husband, October brings an anniversary and the play-offs. It's important to note that the year we married, the Giants clinched the World Series title. I was invested in them going all the way, as we had just committed to happily ever after. I even doctored and dedicated a cookie recipe to celebrate them.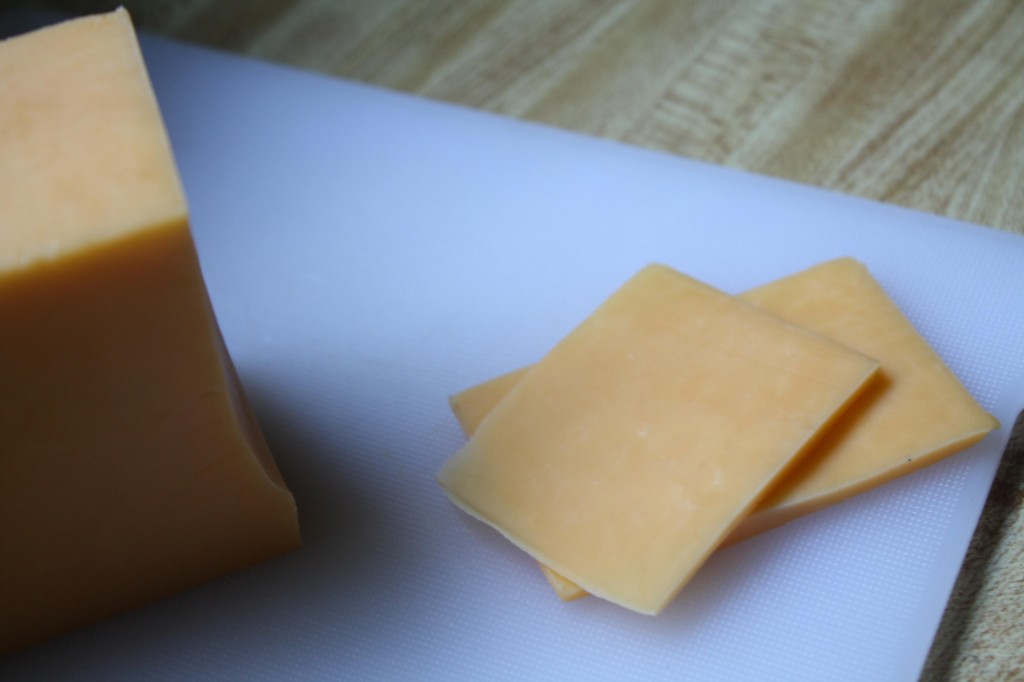 Fond memories of the honeymoon include the innocuous visits to a dive bar in the town we were visiting, licking the suds of a Sam Adams' Oktoberfest from the lips of our glasses as we bellowed at the TV screen behind the bar. It felt good to jeer, to holler whoops and exchange high fives when our team scored and rounded the bases. If marriage isn't an experiment in teamwork, I don't know what is.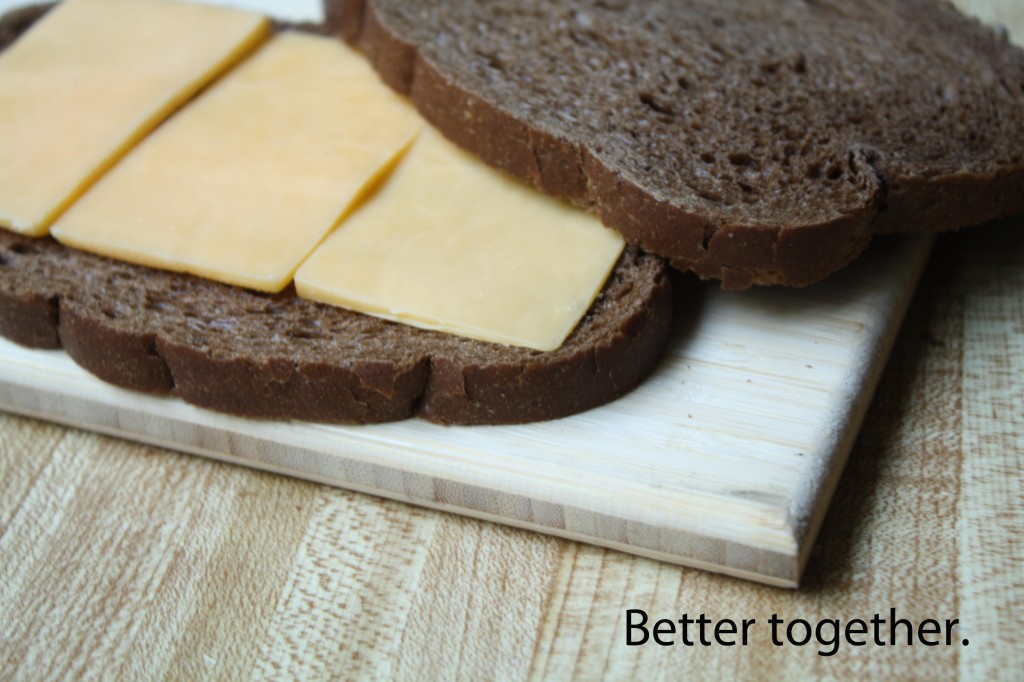 Better together. Some things that are already good are far better together.
Before Beck and I knew each other and I only had hints to who he might be, really, there was a self-styled description of a sandwich with turkey and ham. Being a natural ham myself I mused that my sandwich would also have a smear of fig jam, both to complement the saltiness of the ham and because of my need to sneak in figs whenever I find occasion. This icebreaker had served its purpose.
So, it's only fitting to celebrate our anniversary this year with a sandwich.
The sandwich of note sizzles garlic into oil, scenting it with a slightly pungent flavor and aroma that sears the dark rye bread and begins melting the sharp cheddar inside. Better together, eh? My ulterior motive here involves that second October certainty, letting the San Francisco Giants colors work their magic in a sandwich that does its best to cheer on the home team, bedecked in orange and black. And we listen raptly to Johnny Miller call the plays- we wait to see our team, victors.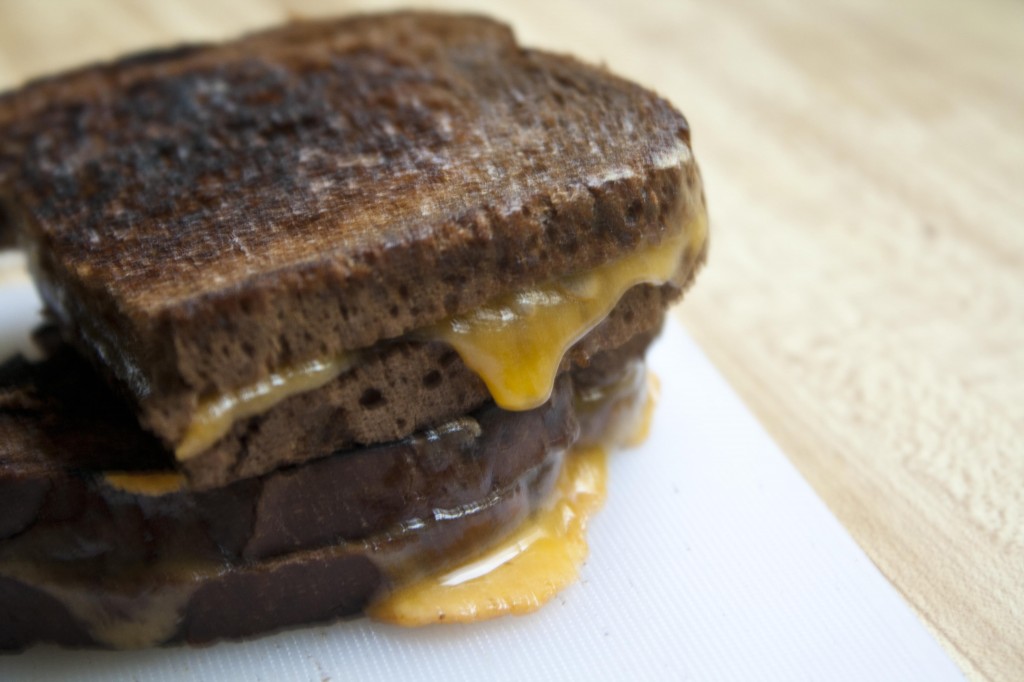 [print_this]
DARK RYE GRILLED CHEESE SANDWICHES WITH RUBBED GARLIC Making a good grilled cheese sandwich, like marriage is not a perfect science, but there are several elements you expect to find. For a sandwich, you want to rub the outside bread with butter or oil so it can crisp up. You want enough cheese so the sandwich doesn't seem stingy and you want to deck it out with proper bedfellows. Rye and sharp cheddar take grilled cheese to a new level with the garlic-infused oil. Not sure what to do with the browned garlic? Mince and add to vegetables for easy seasoning.
 YIELD: 2 sandwiches
4 slices of dark rye or pumpernickel bread
4 ounces of good sharp cheddar cheese, sliced
2 garlic cloves
1 + 1 teaspoon of safflower oil
Smash garlic cloves with the butt of a knife. Peel off and discard papery skin. Pour 1 teaspoon of oil in a small pan and over medium heat, sauté the garlic, letting it scent the oil. Remove the garlic with a slotted spoon from the oil, once it begins to brown.
Assemble 2 ounces of cheese slices on one side of the bread.  Close the sandwich with the other slice of bread.
Once the garlic has been removed and the sandwich is ready to go, place it in the oil and let cook for 1-2 minutes. Flip the sandwich to the other side and let cook for 1-2 minutes or until the cheese is melty and begins oozing out of the side. Carefully sidle the sandwich onto a plate.
Repeat steps 1 through 3 for the second grilled cheese.
[/print_this]