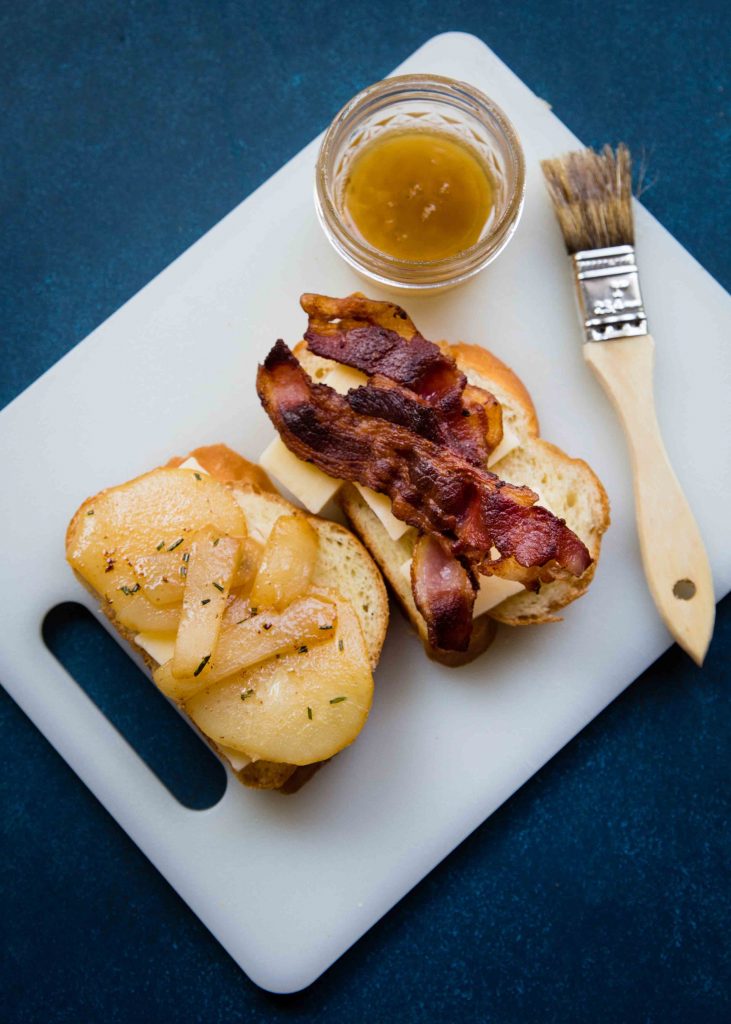 How do you say I love you? It comes out of my mouth in the language of beer and cheese. Cracking open an IPA for the one that I love even if my brew is less hoppy and scoring the best Vermont has to offer when it comes to cheddar (he likes it extra sharp) might be the love language that can't really be bought. I tasted a delightfully bold cheddar from Cabot Creamery at IFBC and it set a plan in motion. Some people give expensive gifts, trips, watches, or other finery. I give grilled cheese.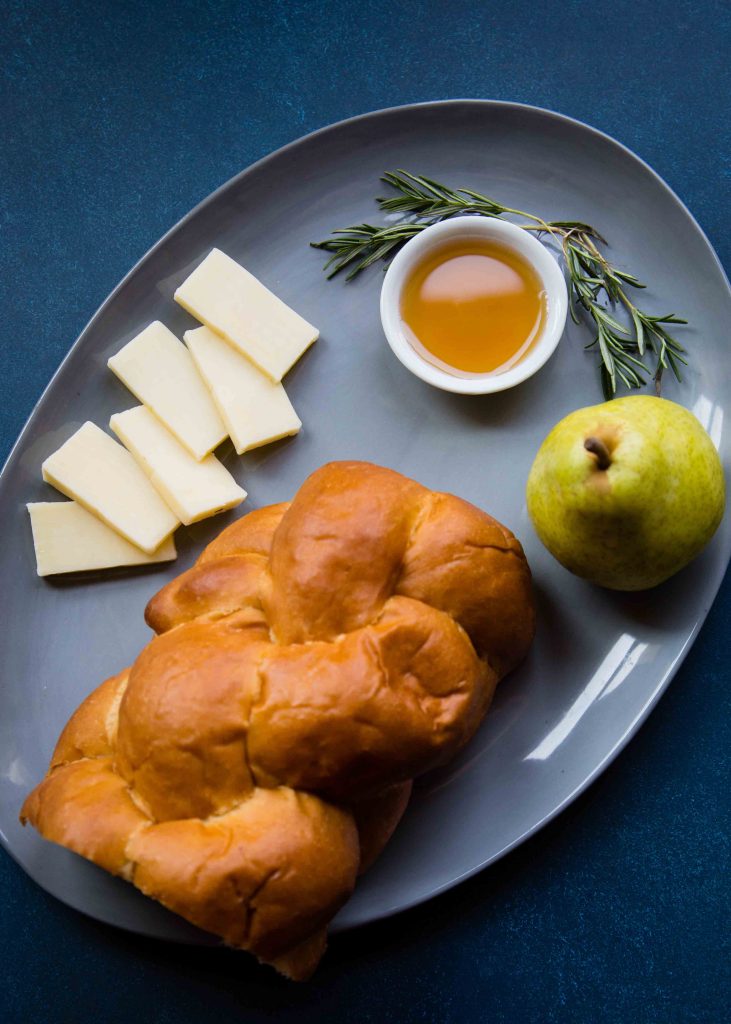 A few years ago, I stumbled upon the idea because, let's be frank, cheese has always played an important role in our relationship. So, I set out to make Dark Rye Grilled Cheese Sandwiches all rubbed down in garlic and as you might imagine, it was a good idea. I picked up a block of the Cabot cheese because I knew if I liked it someone else in my immediate proximity would love it.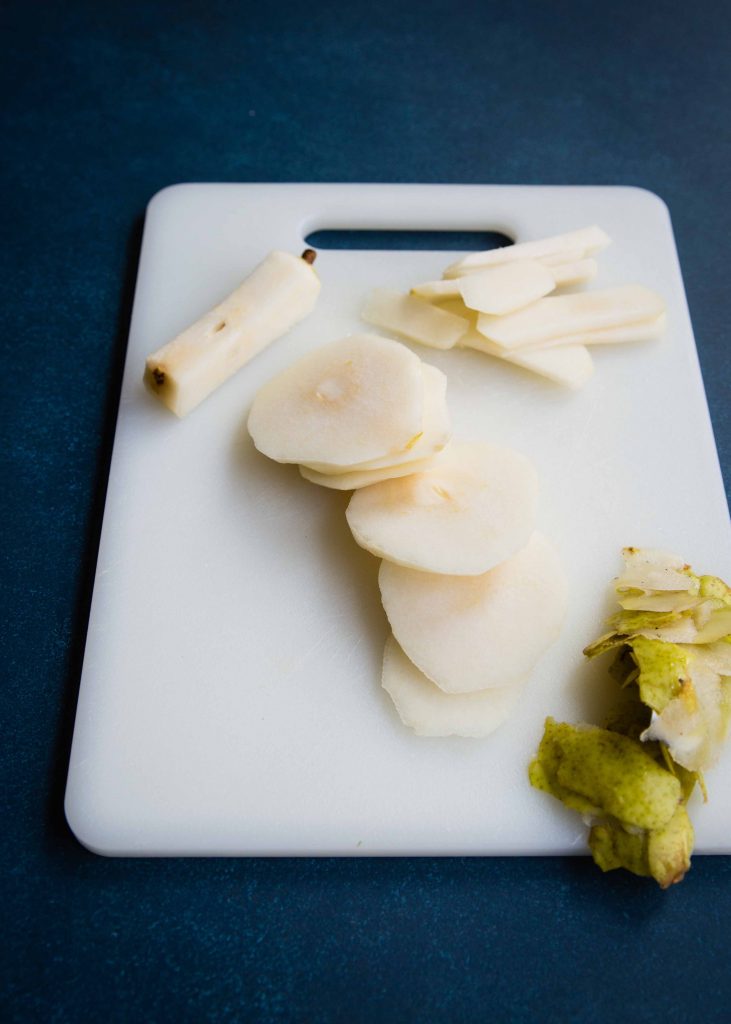 But, this, friends, is no ordinary grilled cheese I concocted for my 2017 ILY. In fact, at just this moment, I'm going to make a bold statement inspired by the cheese to tell you it's the best one I've ever eaten. When I presented the sandwich as a gift wrapped in crispy outsides concealing the symphony of flavors inside, the response to my I love you was one finger raised, requesting silence as he took a second bite. Not a bad reply especially when accompanied by a bear hug.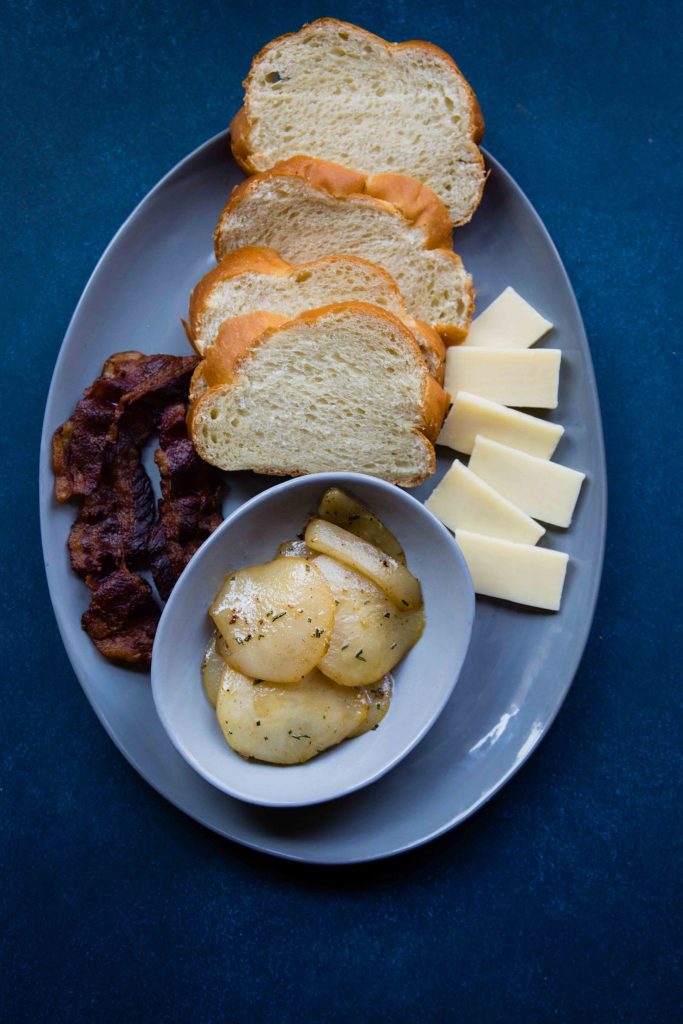 The inspiration for this year's grilled cheese came from a lunch date we took years ago at a restaurant in San Francisco named Arlequin. We finished our sandwiches in the courtyard out back and they created taste memories. That twist of salty and sweet kind of made the sandwich amazing… until now. I started thinking more about the pears and in my excitement to start cooking with them they practically whispered in my ear what came next. Rosemary. A touch of maple. All sauteed in those priceless bacon drippings. So, make it for someone you deeply care about. Once a year. Call it an I love you in griddled challah bread and cheddar form.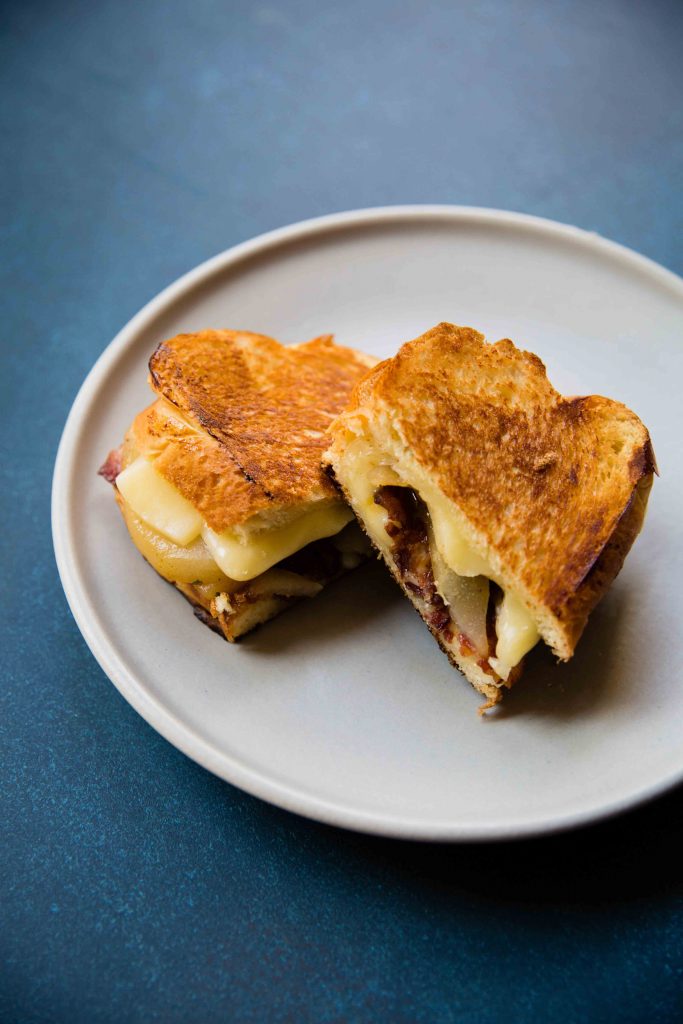 Maple Pear Bacon Grilled Cheese
I love a good cooking hack. This sandwich can totally be prepped and grilled in advance of eating it. Reheat it at 280F for 8 minutes. Chances are kind of amazingly high that these maple pears sauteed in the bacon fat would be the stuff of legend as a topping for autumn pancakes. You're welcome. Just let me know how they tasted and what else you put on them!

Makes 2 sandwiches
4 strips bacon
1 Bosc pear, peeled and thinly sliced
½ teaspoon chopped fresh rosemary leaves
1 teaspoon maple syrup
¼ teaspoon kosher salt
4 ounces white cheddar cheese (cut into 6 slices)
4 1/2-inch slices challah bread
Cook the bacon in a skillet. Pour out all but 1 tablespoon of bacon fat from the pan. Reserve that extra bacon fat. Saute the pear slices with the rosemary, maple syrup, and salt over medium low heat for about 5 minutes or until the pears take on a bit of color and soften slightly. Remove the skillet from the burner, carefully swiping a paper towel through to clean it. Brush the top and bottom of the two bread slices with some of the reserved bacon drippings. Build the sandwich, tiling three slices of cheddar on both of the unbrushed sides of the slices of bread. Tile the bacon on one side. Tile the pears on the other side. Carefully close the sandwich. Set the skillet over medium low heat. Grill the sandwich for 3 minutes on each side or until the bread is golden brown and the cheese is melty. Press down on top with your fingers as you steady a spatula underneath, carefully flipping the sandwich and grilling the other side. Prep the other sandwich while the first one is grilling and repeat the cooking instructions.