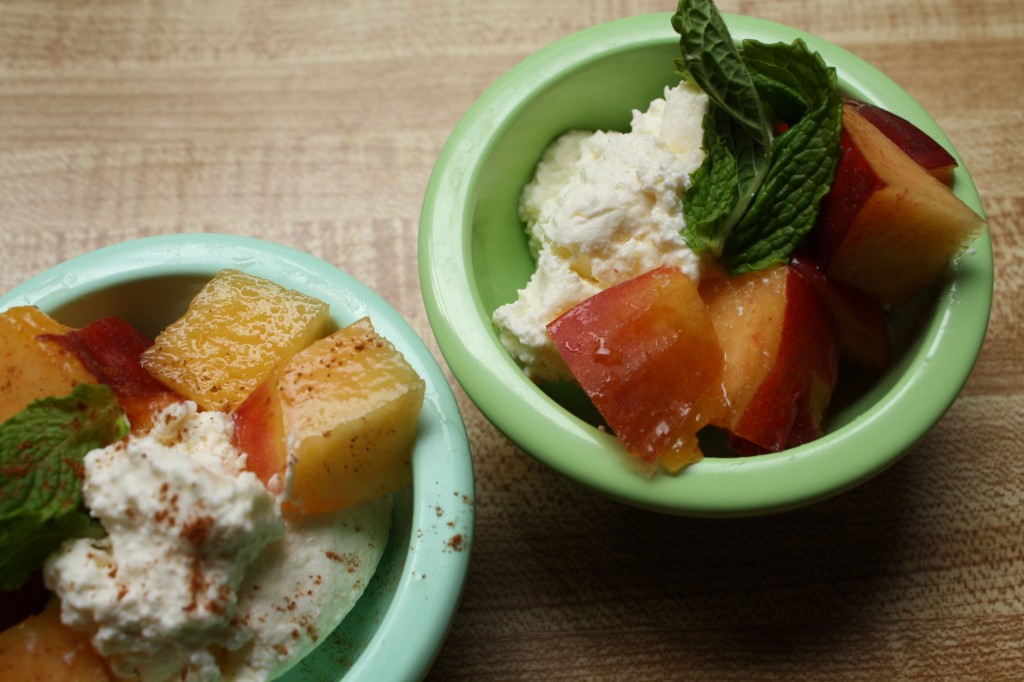 There are times when you want something simple.
Perhaps that entails coming home after working a Monday, which really means Saturday, Sunday and Monday rolled into one long cigarillo that's got you slightly lit up. Maybe you're like me with a sweet tooth that runs deep and you're trying to find healthier ways to sate the beast.
This recipe is simply good.
The key is starting with great ingredients, but you do that anyway, right? Recently, we made a batch of fresh homemade ricotta which is unbelievably lush and silky. I snuck a spoonful and licked the spoon clean. I eyed a peach in the fruit bowl and the mind started playing its tricks of tasting without tasting with the tongue. Creamy. Sweet with that tang of sunshine in forgiving flesh. Bright mint. Yes, this trio tasted like summer.
What I planned for dessert ended up becoming an afternoon treat.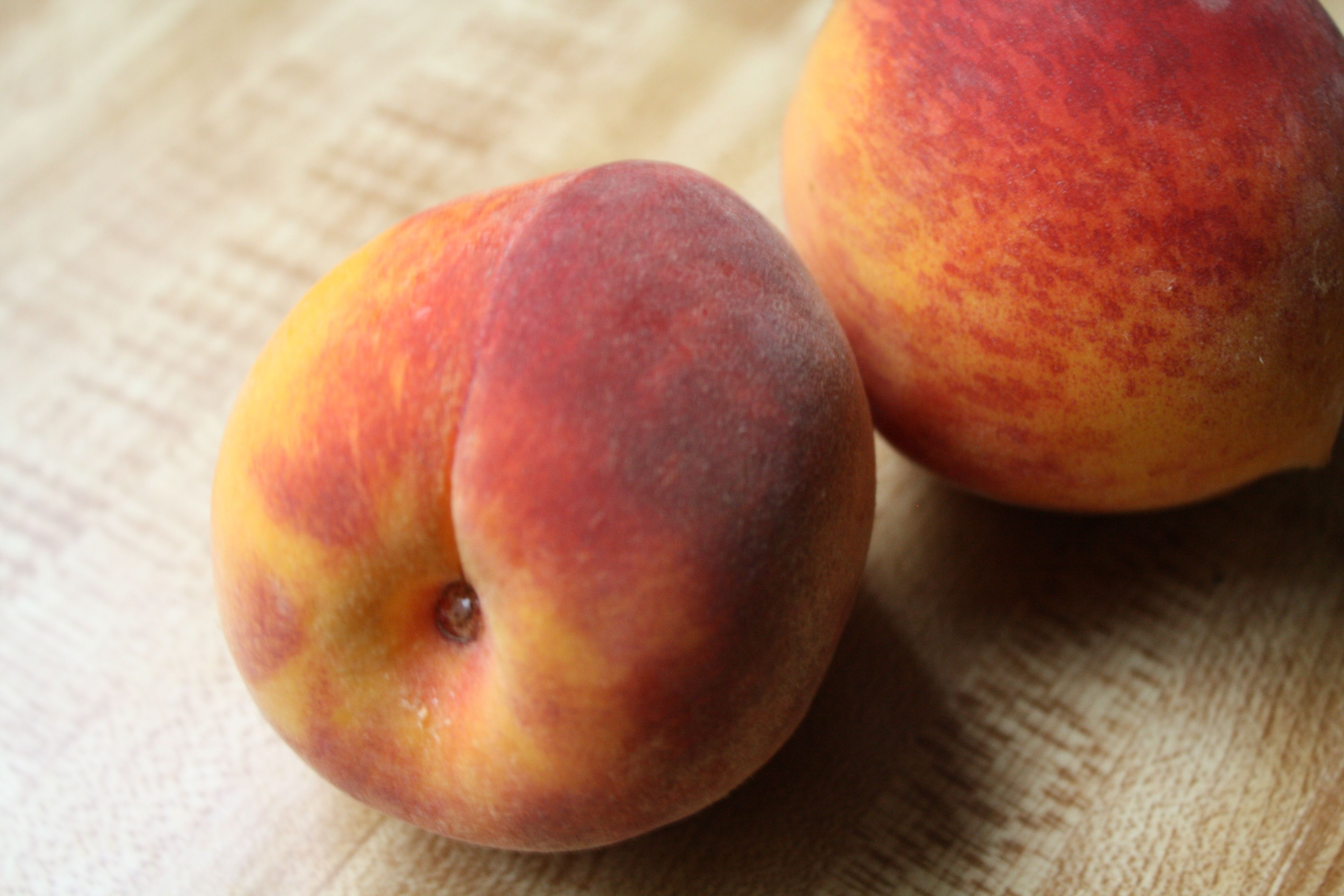 You can use nectarines, peaches found in the produce section of your store or if you happen upon some Elberta Fay Peaches, watch out. These beauties are best unadulterated. And that's the key to summer anyways, isn't it? It is the season for simplicity if ever there was one.  It is the best time to enjoy cool thick ricotta with juicy slices of peach and mint. It is a season for more people time and less kitchen time.
Peach, meet ricotta and mint- I think you all will be fast friends.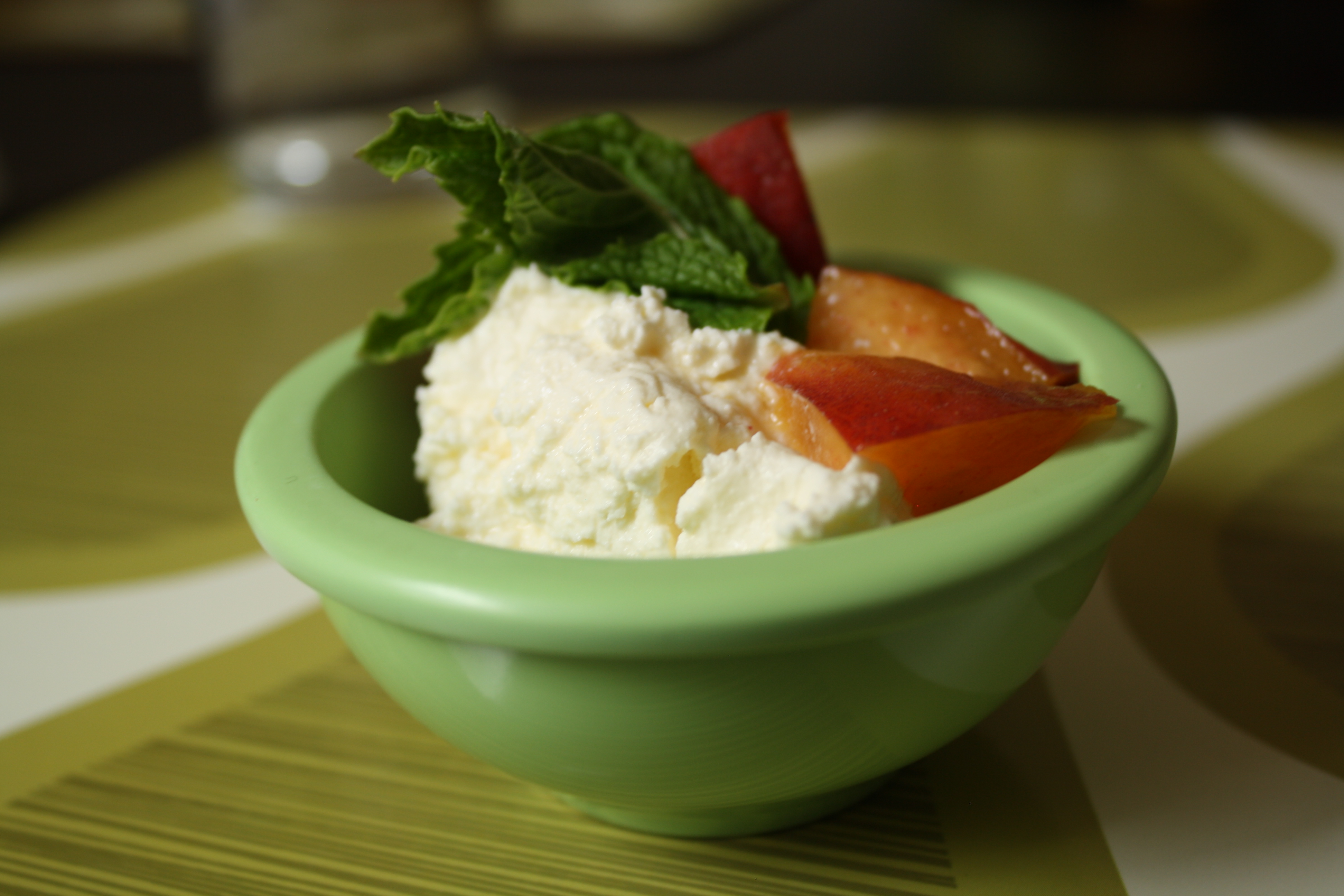 [print_this]
Elberta Fay Peaches with Ricotta and Mint
(VARIATION: This combo would work well on a crostini. If you go that route, add your peach slices and sliced mint leaves to 1 T organic butter in a saute pan and saute over low heat for a few minutes or until peaches begin to fall apart slightly. Smear ricotta on crostini and top with a spoonful of peach.)
YIELD: 1
1. Cut your peach into slices and then layer in a small bowl.
2. Spoon in the fresh homemade ricotta.
3. Add the mint leaves whole or you could also slice them up.
(Optional: You can also sprinkle a dash of Saigon cinnamon on top and that is a lovely addition. Or enjoy as is.)
[/print_this]