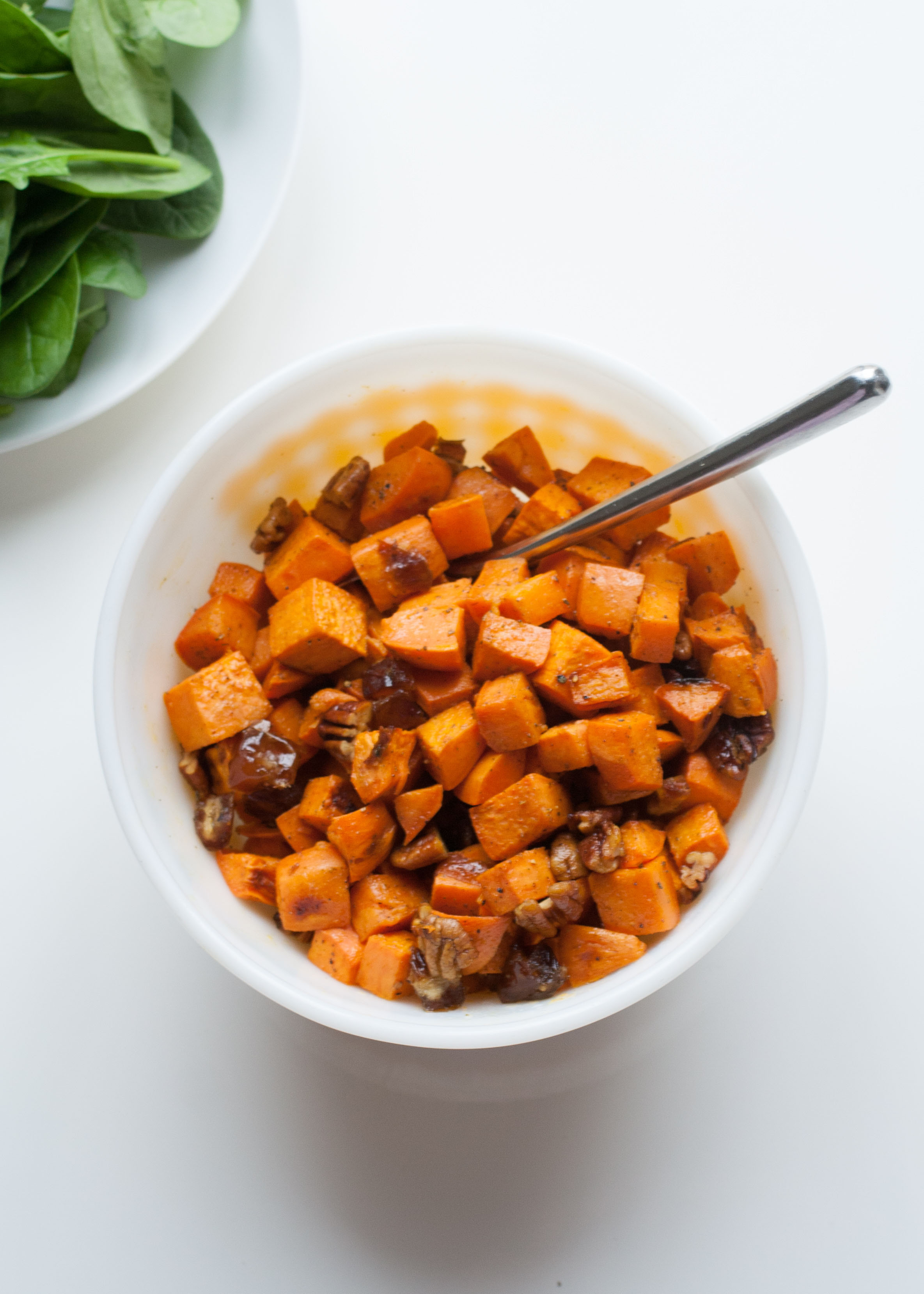 I don't know about you but with the close of October marching gleefully toward us, all eyes are on Thanksgiving. I'm thinking of doing a series on simple sides that will augment that fine feast without a ton of prep work.
This little beauty below worked well served beside roasted chicken and collard greens. If you happen to be a fan of the candied sweet potato side dish that makes the rounds at the Thanksgiving table, I bet this recipe will appeal to you. Think of this as the scrappier cousin of that marshmallow or sherried sweet potato dish. I played off the natural sweetness of the sweet potatoes, taking them up a notch with dates and added a splash of apple cider vinegar to balance out the other flavors with a bit of tartness.
What I liked about this recipe is how easy it is for a weeknight (or for the day to end all other celebration meals). It's about as easy as you can get and involves no refined sugar. I found time to putter around the house while the potatoes roasted. Saving time in the kitchen and creating something simply delicious makes me want to give thanks!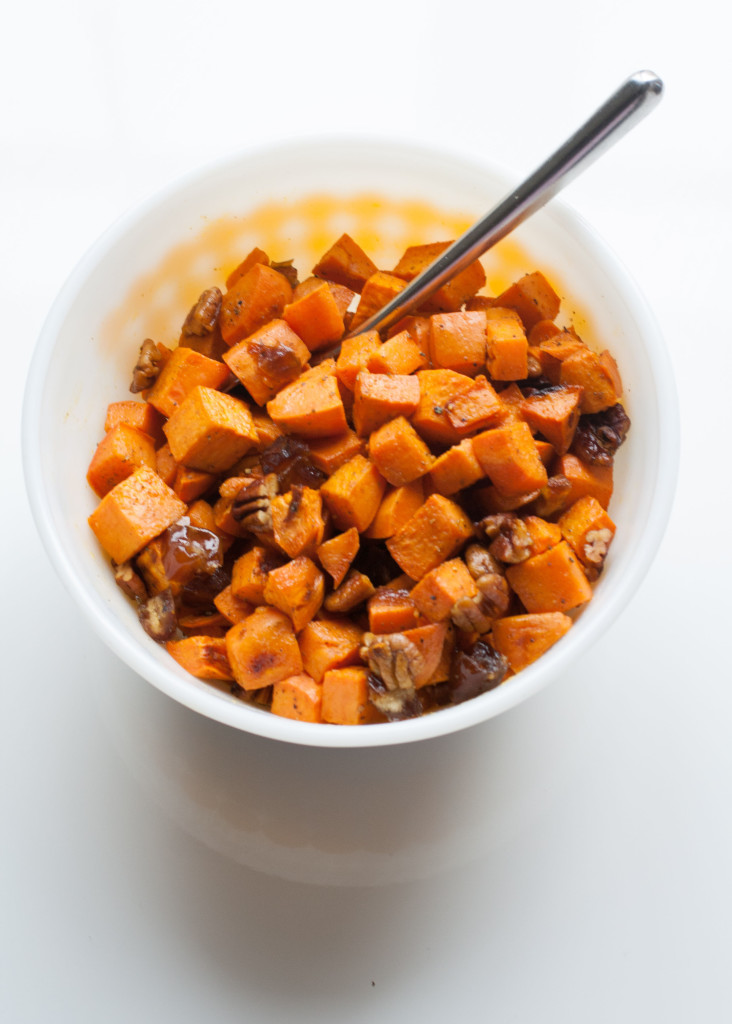 [print_this]
Simple Candied Sweet Potatoes
SERVES: 2
5 small sweet potatoes
¼ cup pecans, chopped
3 medjool dates, seeded and chopped
1 teaspoon dried sage
1 tablespoon olive oil
1 teaspoon apple cider vinegar
1 teaspoon maple syrup
Salt and pepper, to taste
Preheat oven to 400.
Wash and scrub potatoes well. Then prick potatoes in several spots with a fork. Once oven is ready, place in oven for about an hour or until soft when pierced with a fork.
Pull out of the oven and let cool for about 10 minutes. While potatoes are cooling, chop up your pecans and dates. Set aside. Once the potatoes are cooled, chop sweet potatoes into small cubes and place in bowl. Add pecans, dates and sage. Stir. Then add in the apple cider vinegar, olive oil, maple syrup, salt and pepper and then the rest of the ingredients.
Toss and serve.
[/print_this]