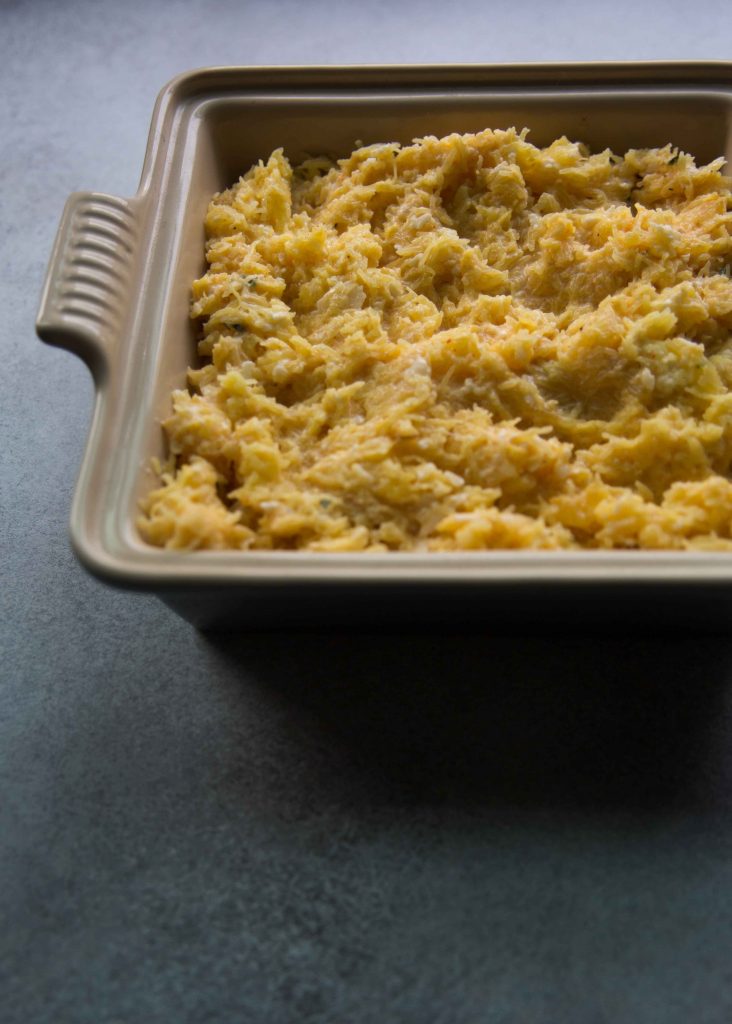 Some people try to pass off spaghetti squash as the slick noodles made of durum wheat. I am not one of these people.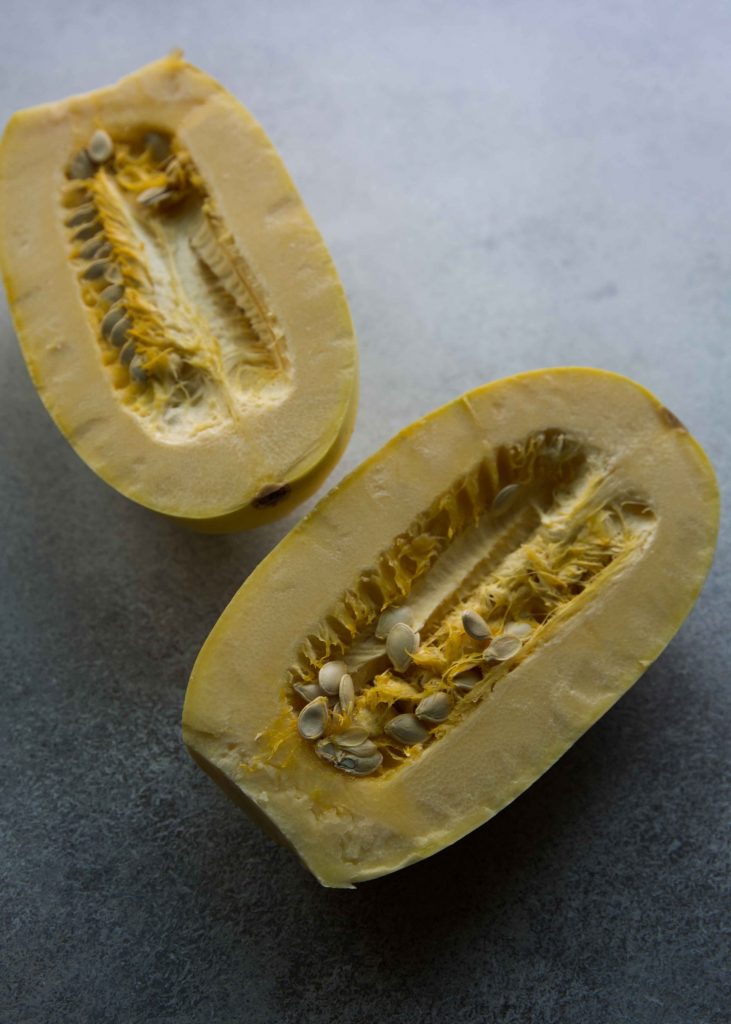 My taste buds know what you're up to. Don't get me wrong, I like spaghetti squash slathered with tomato sauce too, but in thinking about a way to gussy it up for Thanksgiving, a gratin made sense. Harvest vegetables for the fall make warm bedfellows with an oven cranked up on high. Roasting vegetables deepens the flavors and makes for easy cooking, freeing up time to spend in other ways.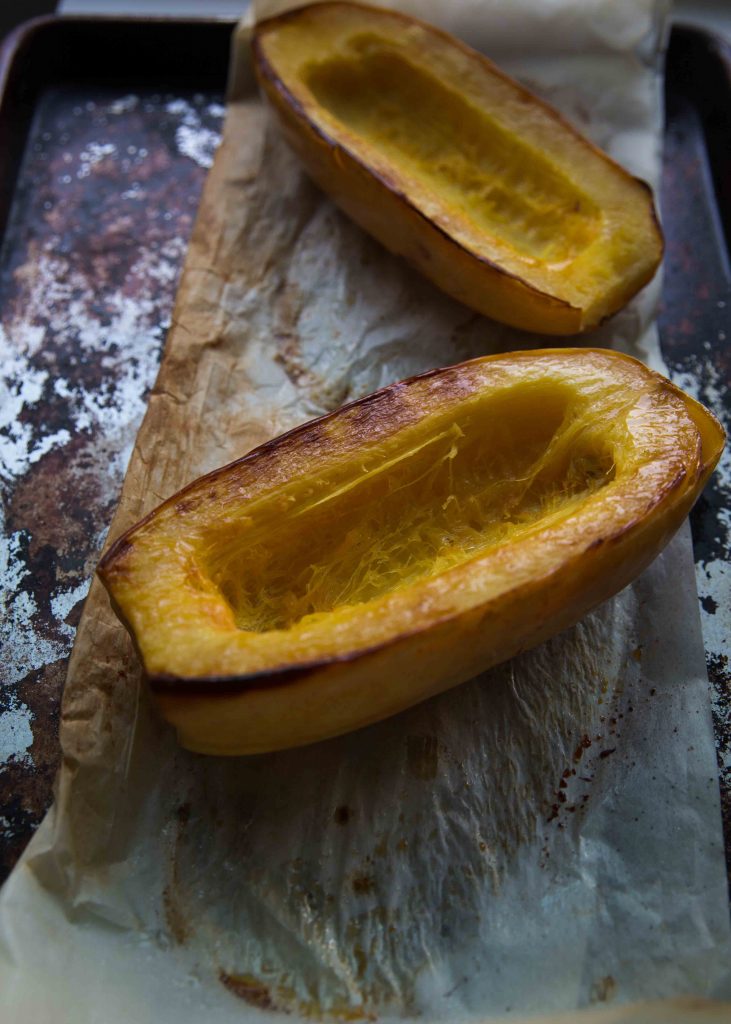 As a weeknight replacement or for serving at your Thanksgiving table, swap in this squash dish for a traditional side of potatoes. Can I entreat you to splurge on the heavy cream? I cut back on how much you would need to use by substituting in some milk and Greek yogurt but really it lends a silkiness and heft that is important. I've added a panko crust for a bit of textural crunch, but if you are gluten intolerant- Olga- I'm looking at you, feel free to swap in crushed gluten free rice cereal or just omit the breaded topping altogether.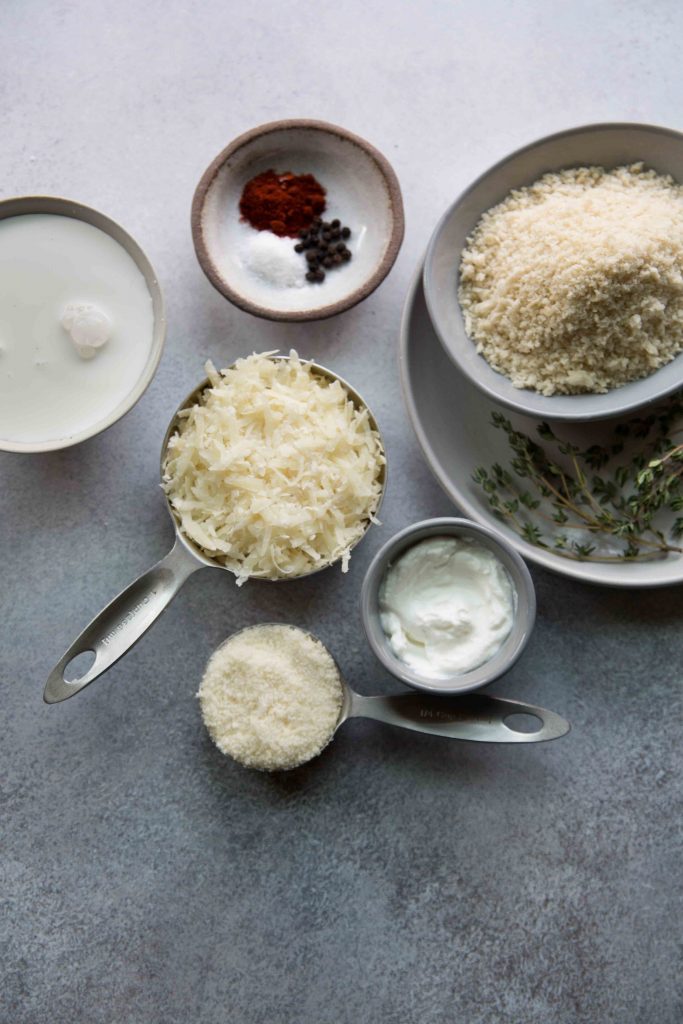 If you're a fan of sweet potatoes for Thanksgiving, here's a recipe for simple "candied" sweet potatoes.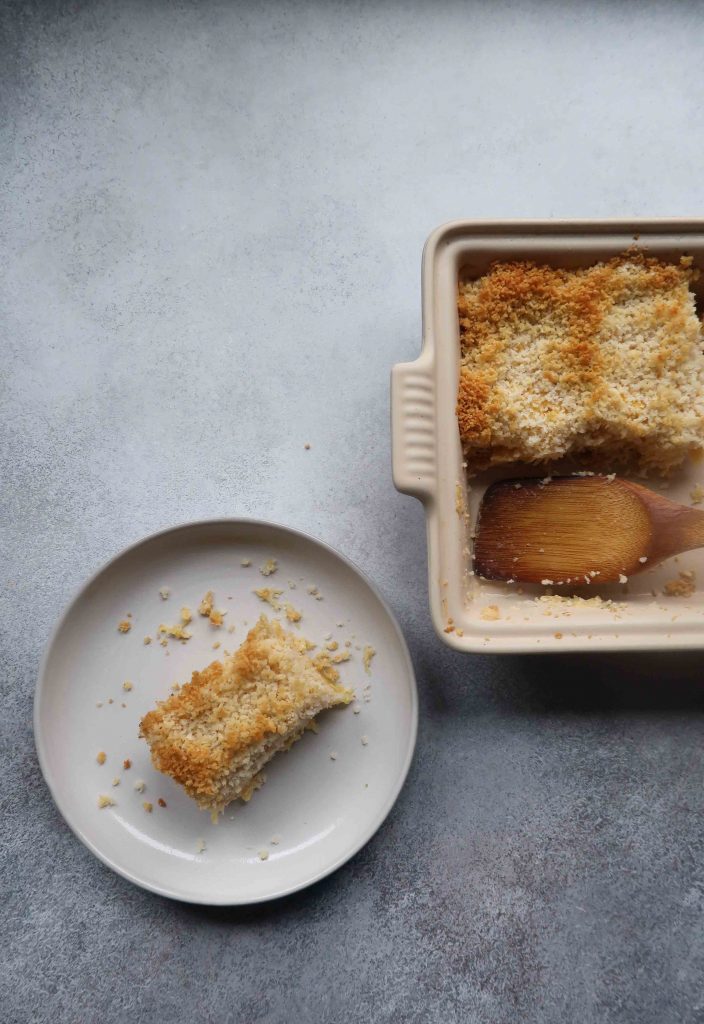 [print_this]
Spaghetti Squash Gratin
SERVES: 6 hearty portions or 9 smaller ones
1 spaghetti squash, halved and seeded
2 tablespoons olive oil
1 tablespoon thyme
½ cup milk
1/4 cup heavy cream
2 tablespoons plain Greek yogurt
1 cup manchego, shredded
¼ cup parmesan, shredded
½ teaspoon smoked paprika
1 teaspoon salt
cracked black pepper
1 cup panko bread crumbs
2 tablespoons butter
Preheat oven to 400F. Brush the inside and outside of the spaghetti squash with 1 tablespoon of the olive oil. Place the hollowed side of squash down on a roasting pan. Roast for an hour or until tender. Remove from oven and cool for 10 minutes. Turn the oven down to 350F. Grease the sides of a casserole dish and set aside.
Scrape the strands of the spaghetti squash into a large bowl and discard the hollowed out squash skins. Add the thyme, milk, cream, yogurt, Manchego, Parmesan, paprika, salt and pepper to the bowl. Mix until combined. Fill the casserole dish with the spaghetti squash mixture in an even layer.
Saute the remaining 1 tablespoon of olive oil, butter and panko bread crumbs until coated in a small sauce pan. Sprinkle the bread crumb mixture evenly over the gratin. Bake for 35 minutes or until panko bread crumbs have browned. Remove from oven and let cool for 10 minutes before serving.
[/print_this]