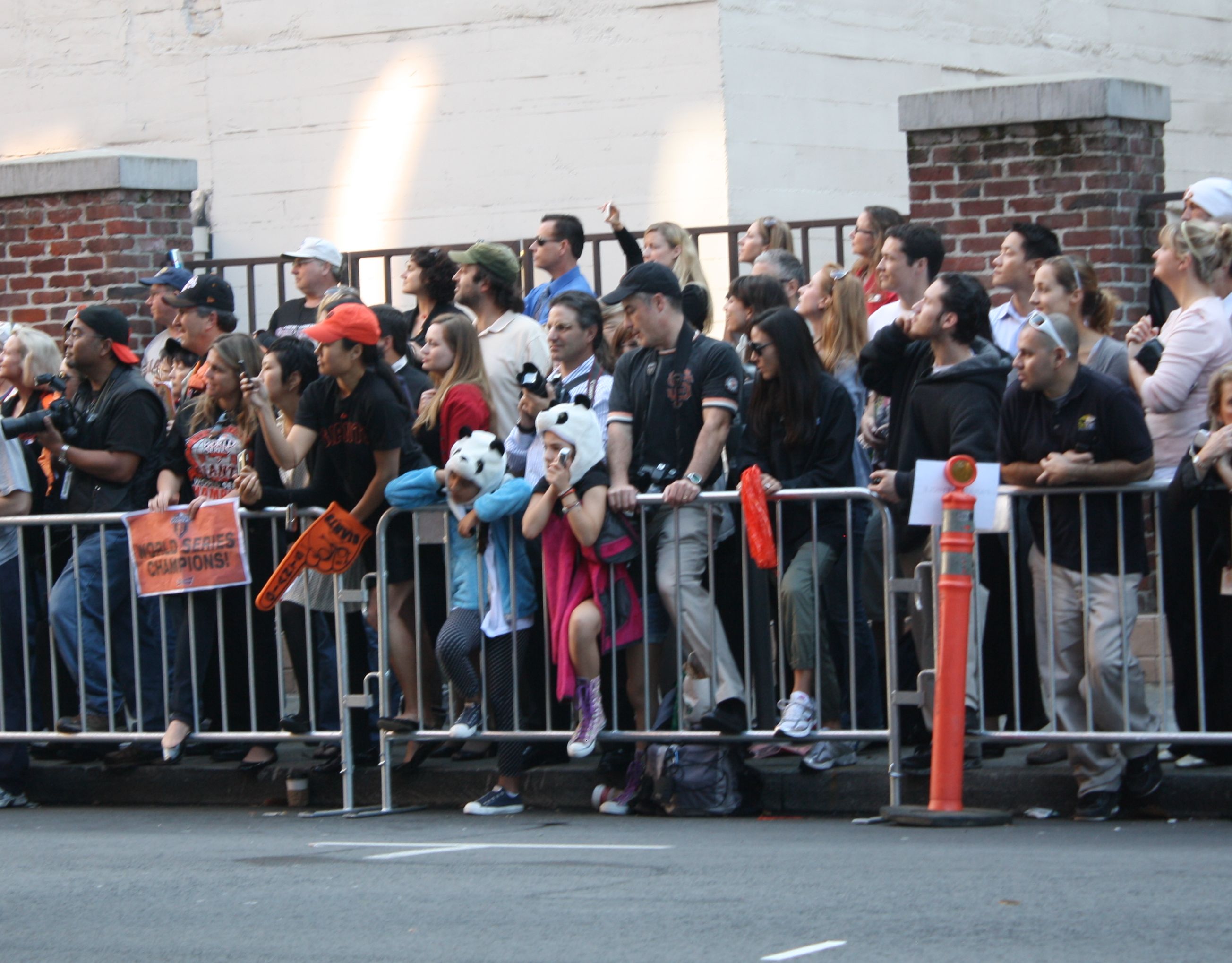 One year ago, things looked a bit different.
After we said I do, we watched the San Francisco Giants clinch the title of World Series champs. Put differently, on a certain honeymoon and in a certain seaside town, there was a bar, multiple visits and bellowing at Phillies play-off games over foamy mugs of Sam Adams' Oktoberfest. Before there was a Beck in my life, I thought I understood baseball. I even thought of myself as a baseball fan.
One year ago, la vie en route came back to life.
Everyone loves a fresh start. While la vie en route really started in 2006, it made sense last year to finagle it into something that culled my passions for food, poetry, art and travel into one place. It made sense to begin again.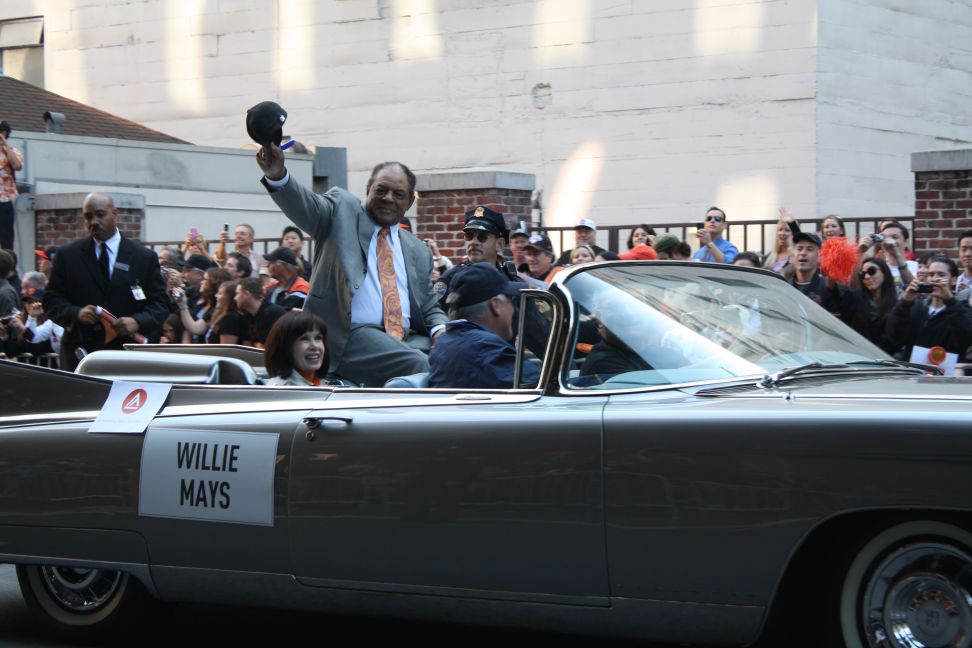 And this brings me back to that band of misfits who made magic.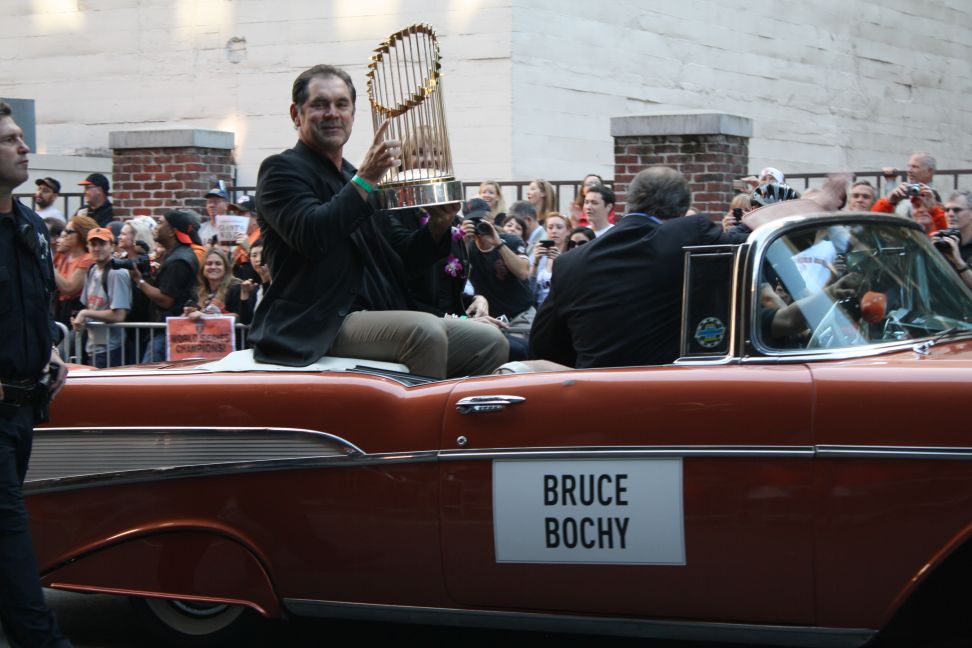 For a week before the Giants won, I wore orange and black like a badge of honor. It's a good thing my closet is full of Austin orange and New York black. I baked a batch of Orange & Blacks – my West Coast homage to cakey East Coast Black & Whites.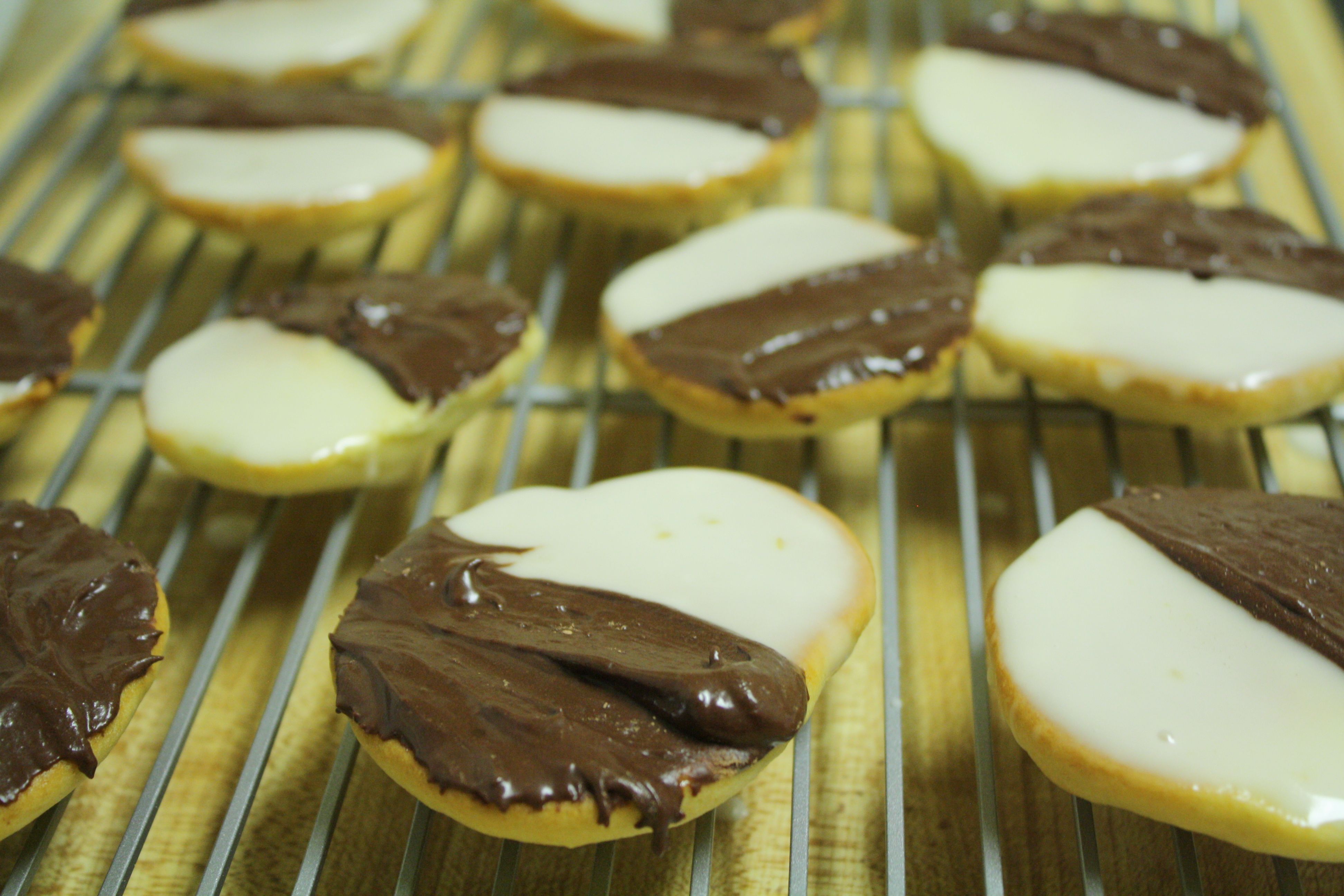 The day of the big celebratory parade I checked out early for lunch and sidled my way into the throngs of people skirting the sidewalk curbs. Two kind women let me inch my way onto the square of street space in front of them. They grumbled as people who have been holding a place for hours might and I took it upon myself to try and make them smile for their courtesy and shrink myself so as not to block their incredible view.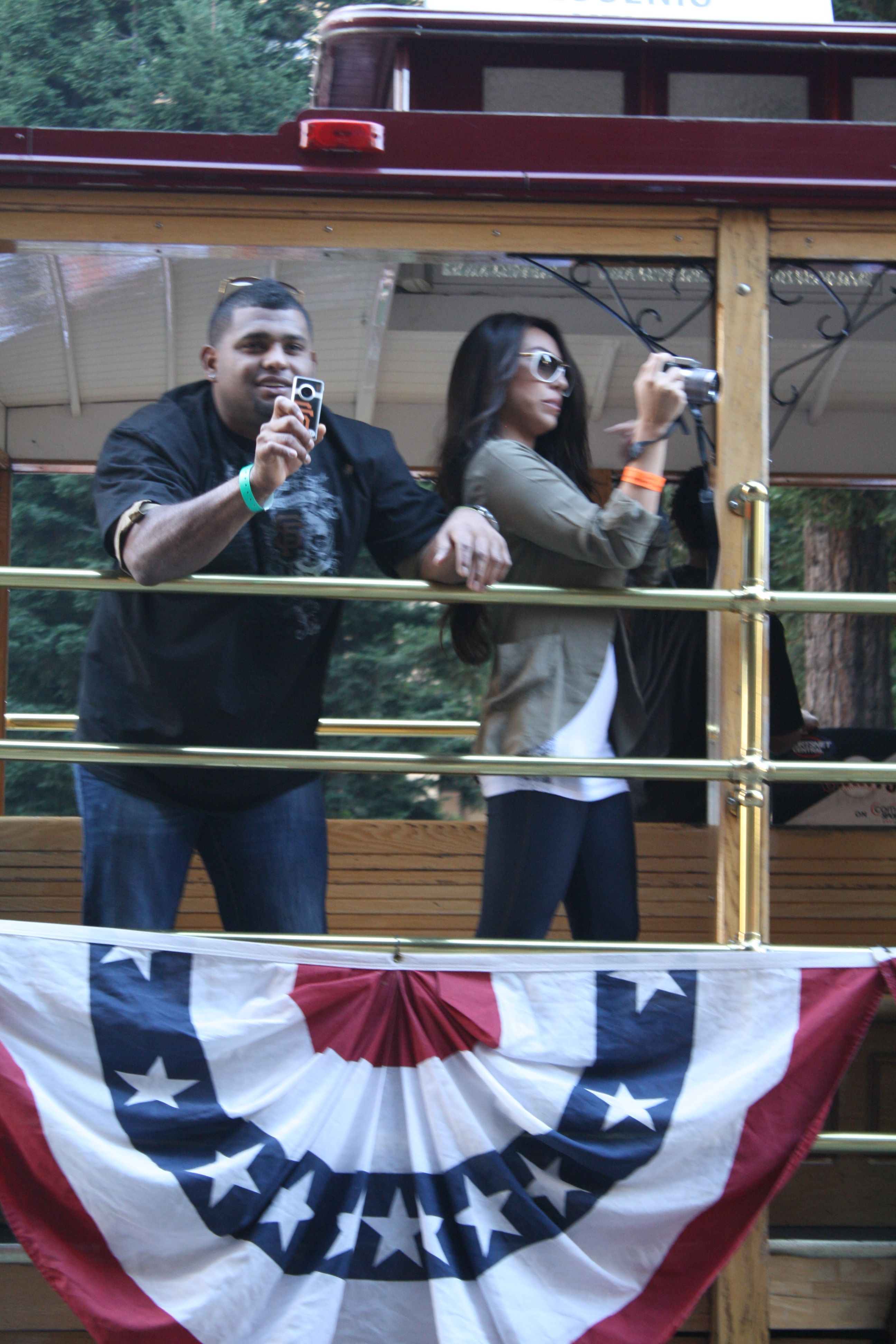 We waited. We waited some more. Eventually around the corner came vehicles of the big-wigs including Coach Bruce Bochy.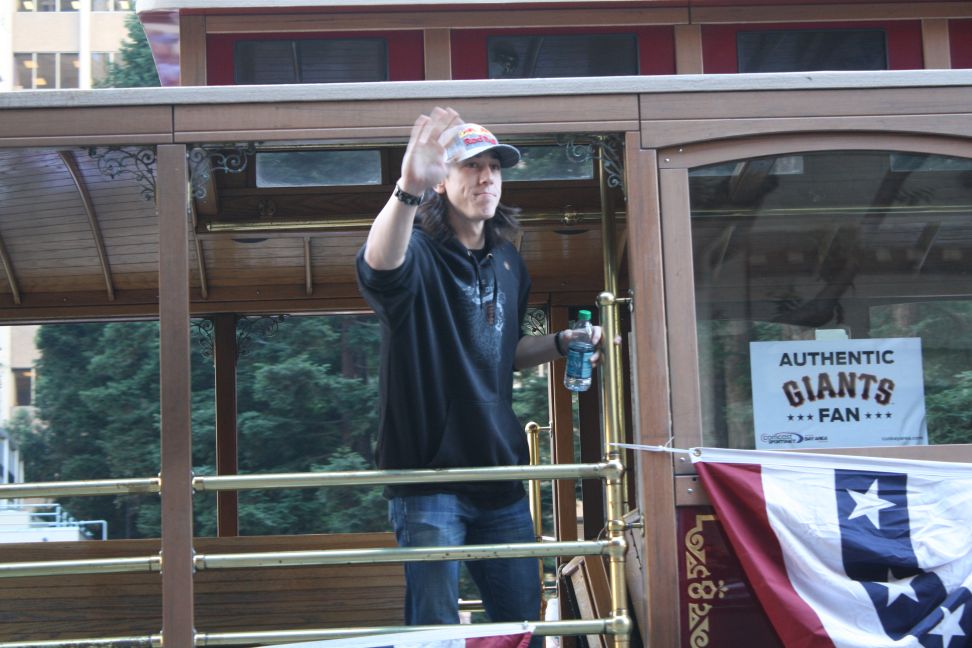 I cheered along with the people around me as the cable cars began slowly climbing forward in the ferreting the Giants players down the street.
But before we saw the likes of Pablo Sandoval, the Panda, before we watched Brian Wilson clad in his silver high tops leave the confines of his cable car and before Tim Lincecum casually waved from the enclosed cover of his, I saw someone who made me scream like a schoolgirl.
Out of this crowd anxiously scouring the line of cable cars waiting to parade up the street and out of the quietude of fans waiting to see and wave at their favorite player, I saw a shock of shoulder length black hair and began hearing the wail of electric guitars in my head.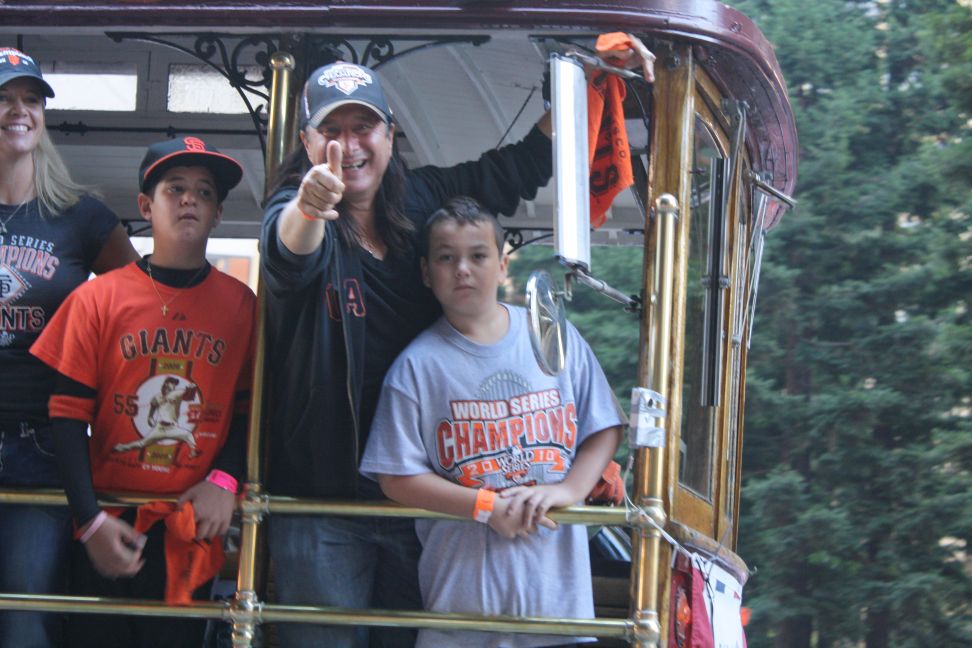 "Steve Perry!!!!"
Steve Perry turned and looked straight at me as people to my left and right looked at me, a pre-teen squealing and hearing backup vocals to bear me up, a woman grown and waving her freak flag high. As he smiled and gave me a thumbs up, I yelled, "Don't stop believing!!!"
In the throes of World Series mayhem, I left on cloud nine.
If you have read this blog over the past year, you've brought some joy to my life. You've followed the bitter and the sweet intersecting and maybe tried your hand at a recipe or two. Perhaps you've found a poem I've posted that speaks to you or been taken for a ride in travels shared. I want to give some joy back to you as you live your life en route.
Three books. Three winners.
In support of my favorite local and independent bookstore, two of the books are already well loved and one is brand new. Represented are food, poetry and art because that's how I roll en route. So here's where it gets fun. Leave a comment and pick one: "food, poetry or art" in your response.
Then we play ball.