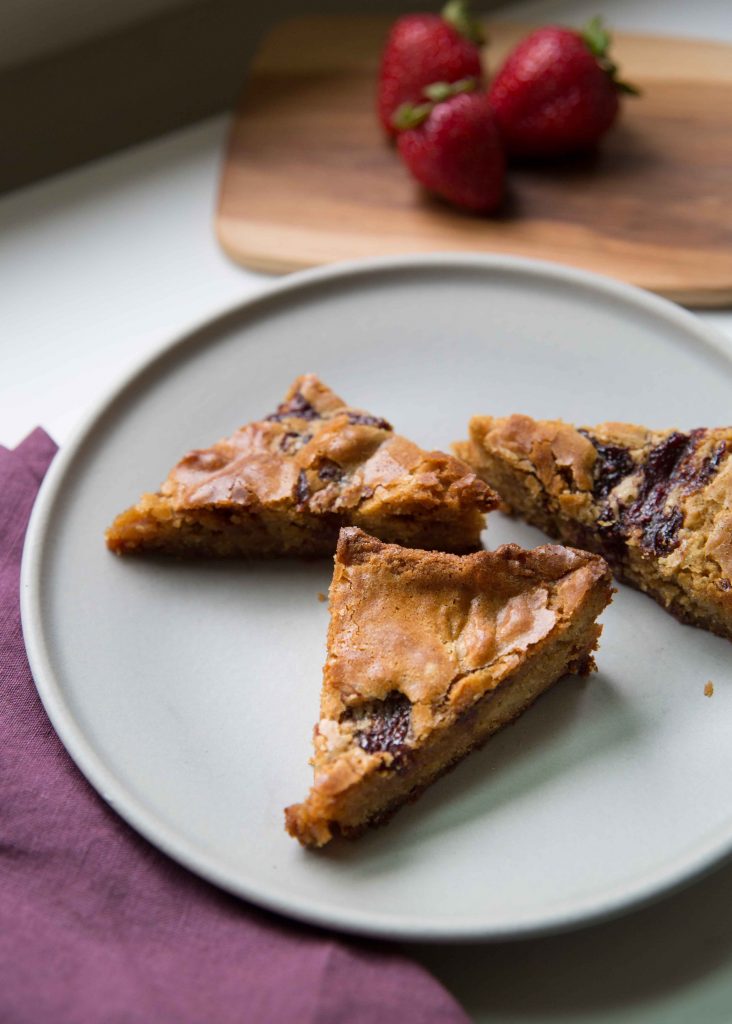 I should start by telling you anything I could possibly write about Irvin Lin's first cookbook would be biased. I hung the equivalent of a save-the-date postcard for cookbooks of Irvin Lin's Marbled, Swirled, and Layered in the coveted spot on the front of my fridge months before his book had even reached his hands hardbound. I bought the book. Attended a book signing. Asked at least one inquisitive question during Q&A. So, as my full disclosure to you, I can give you more than you might ask for in a cookbook review. I can go behind the scenes.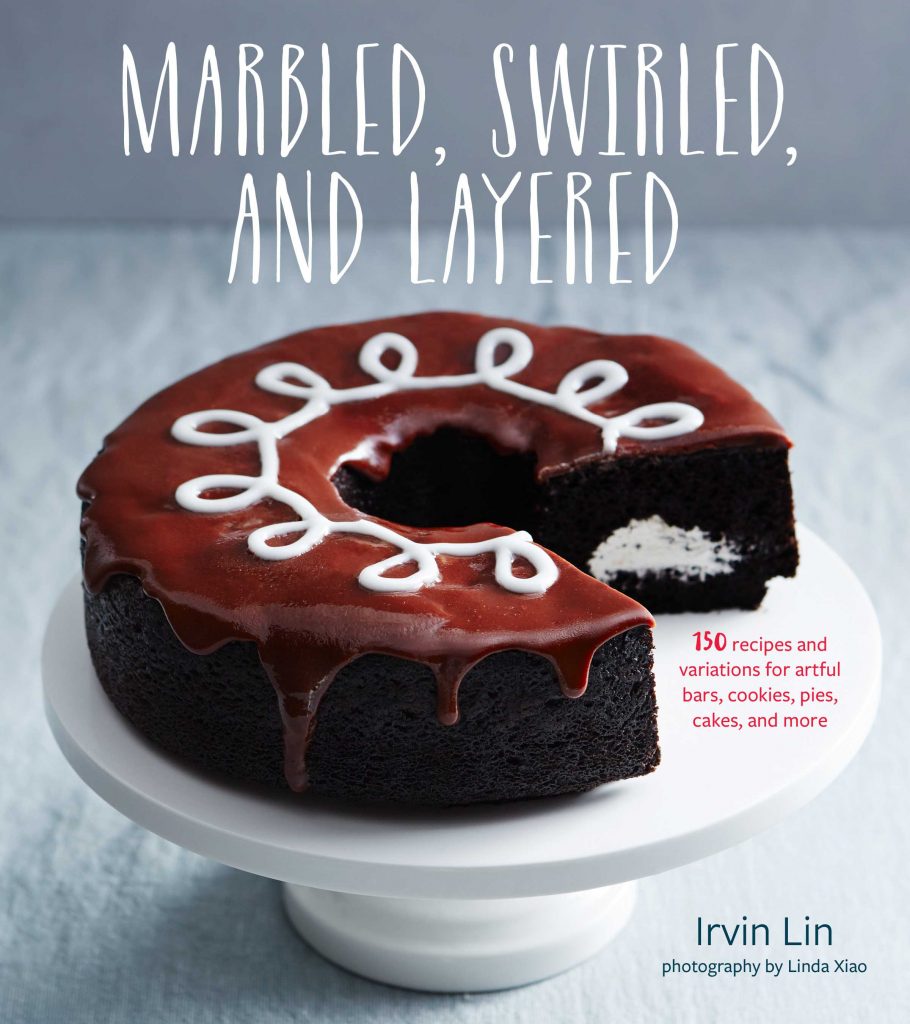 You need to know that when I worked on my cookbook proposal for Steeped, I wrestled with images to include in it, having a very specific aesthetic I was looking to accomplish (and that my fellow lover of words and images, Stephanie Shih realized wonderfully in the printed book). Irvin and I had been friends for years at this point and recently had teamed up at a food photography workshop that proved to be quite productive. When I asked if he would shoot the photos for my proposal, he didn't hesitate and we spent an afternoon under the overcast skies making pictures.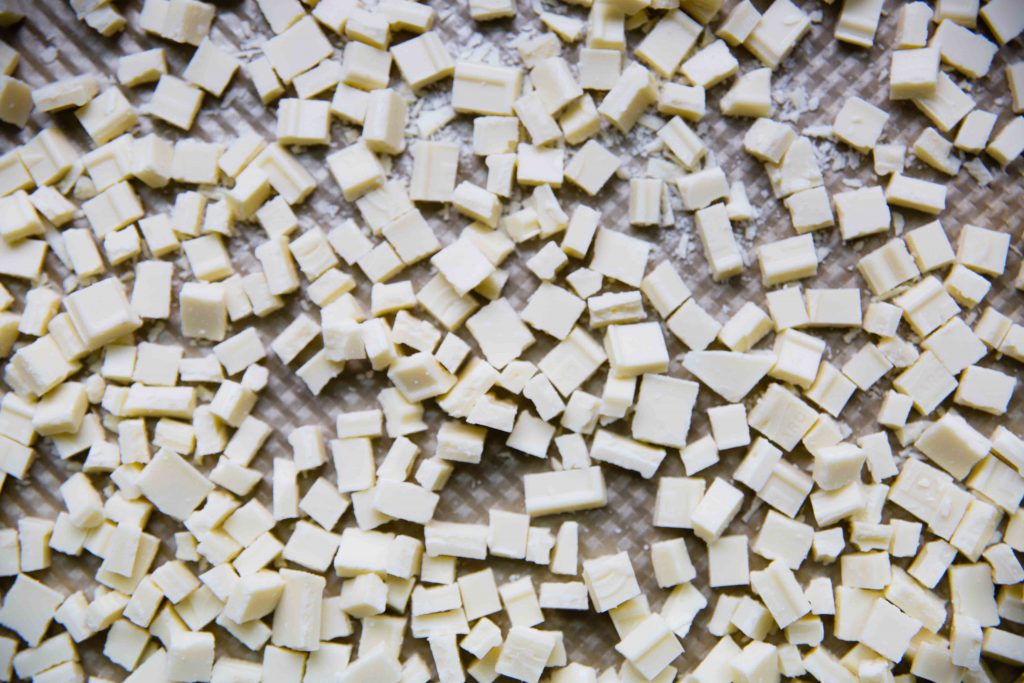 I say this because to understand what Irvin's trying to accomplish in his cookbook comes from a place of generosity. It's not often you see the front matter in a cookbook really seek to instruct instead of just providing a basis for why a baker uses certain equipment and ingredients. In Irvin's hands, you'll find six paragraphs dedicated to eggs with handy tips (freeze egg whites in a dedicated ice cube tray; freeze egg yolks with a pinch of salt or sugar to help with clumping when defrosting). A giddiness echoes in the way he shares these nuggets, much like a friend pulling you into earshot to spread news that's too good not to share. For as long as I've known Irvin, he has always wanted to write a baking cookbook and notably one with suggestions on how to tweak recipes for gluten-free sensibilities. Early on in our friendship, we shared this sensitivity for friends who have Celiac disease or an intolerance that showed me we were kindred spirits. You'll find a gluten-free conversions section before the recipes arrive where he shares his whole-grain gluten-free flour blend and chocolate gluten-free flour blend (p. 29).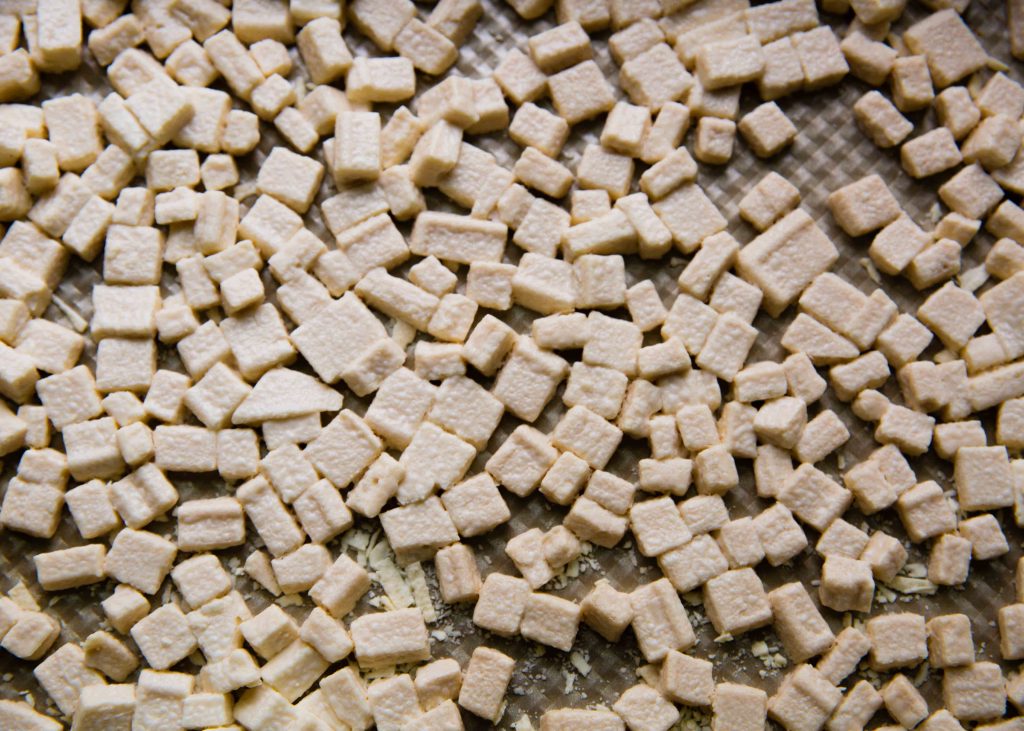 The recipes in Marbled, Swirled, and Layered evoke Irvin's unique sensibility for baking. His recipes are never one note. I described them recently, when I brought the Roasted White Chocolate Brownies with Strawberry Balsamic Swirl (p. 99, recipe below) to music practice as being emblematic of how he dresses. It's not unusual to find him wearing a mix of several kinds of stripes in candy-colors where instead of them clashing they make him look dapper and one-of-a-kind. His baking is like this and it's one reason I'm glad that the title includes the word layered. It's never enough to just create a riff on linzer cookies with hazelnuts and cocoa, but the jam includes blackberries and mint (p. 59) citing in the headnote how blackberries and hazelnuts both come from Oregon and pair well together especially with "an extra layer of flavor (fresh mint.)"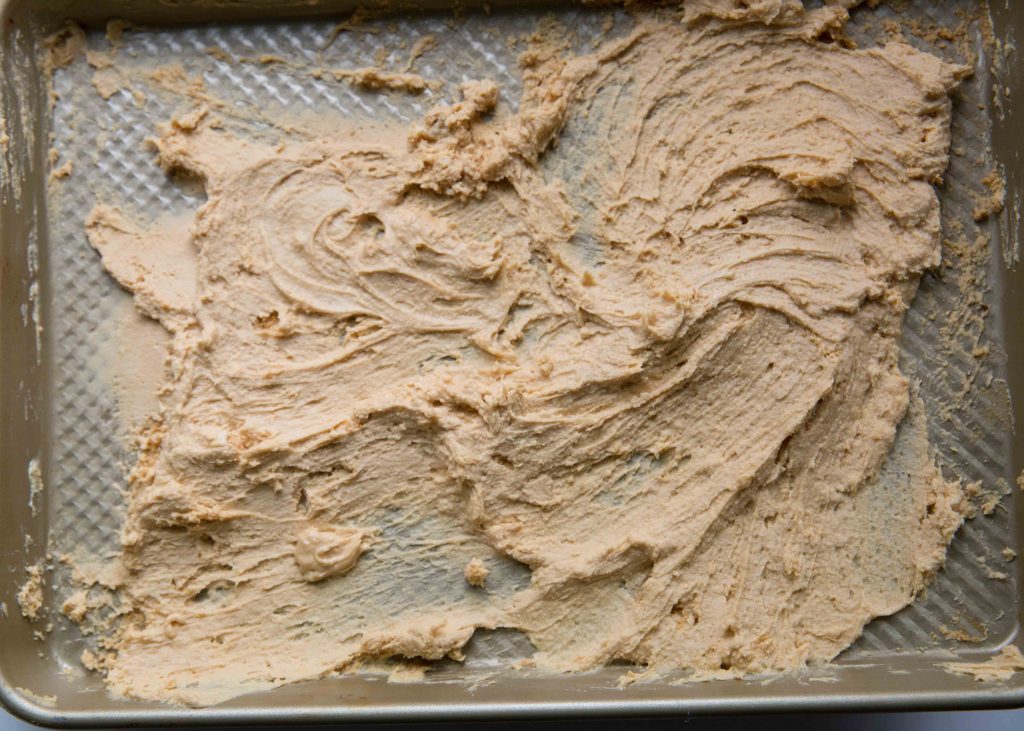 He's chatty in real life and you can hear it in his headnotes where his stories set up the recipe below. If you read his blog, eat the love you'll know stories of his life make up a big part of the recipes he shares. It was a fun surprise to find that a cake he and I had eaten inspired the Carrot and Parsnip Layer Cake with Honey-Cream Cheese Frosting (p. 139). I remember when he won the pie contest he describes as a lead-into Lemon-Blackberry Chess Pie (p. 197). The baking and raw ice cream pop-up he notes with the Jumbo Arnold Palmer Cookies (p. 33) did sell out quickly of said cookies, and I was happy to get there to snag one of the cookies before they were gone. I've hosted yearly cookie swaps during the holidays and am pretty sure the Cinnamon-Honey Bun Cookies (p. 36) and the Chocolate-Vanilla Checkerboard Cookies (p. 45) both have made appearances here. Along with Anita and Shauna, for several years, we co-hosted a Food Bloggers Bake Sale for No Kid Hungry on a Saturday in the Spring where we would set up shop over by Omnivore Books. His bake sale contributions always had the best branded packaging showing his skill at graphic design with bakeshop quality cookies inside.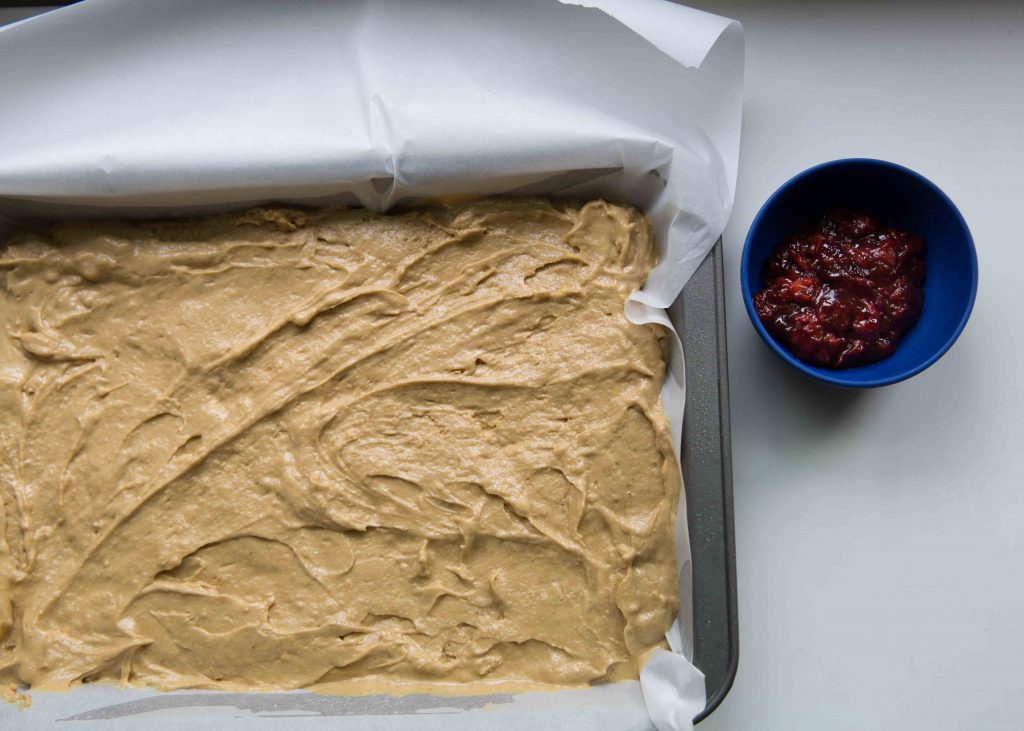 On more than one occasion, I subtly (and not so subtly) nudged him that he needed to open a cookie shop because his cookies surpassed what was available in my opinion at neighborhood bake shops. So I suppose it's not surprising that's where I focused the bulk of my interest when reading Marbled, Swirled, and Layered—you too can see why if you try baking his Malted Chocolate Chip and Reverse Chip Cookies (p. 81)—his textures are everything I want in a cookie: chewy in the middles, deep flavors, crispy edges, and usually at least one esoteric ingredient. I have every intention of making the Pumpkin S'mores with Maple-Brown Sugar Marshmallows and Dark Chocolate (p. 77) when tomato / apple season ends and pumpkin season officially begins. Wink, wink. The cakes, pies, muffins, and a little bit more sections all have something to offer, (believe me, he's a master in those categories and bakes for DAYS prior to hosting a dessert party that's been a can't miss event in my calendar in past years) but some part of me gravitates back to cookies and bars… especially his Roasted White Chocolate Brownies with Strawberry Balsamic Glaze.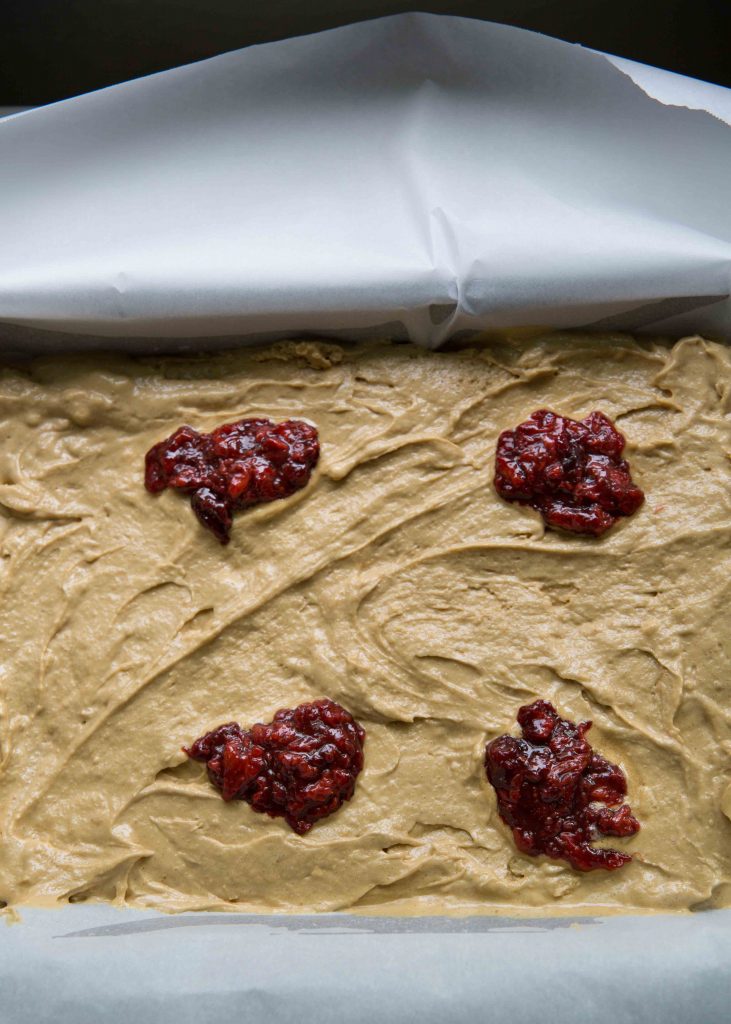 Back when I worked at the cereal company several years ago, we had agreed to meet for lunch. He brought the dessert, a recipe he was working on for his cookbook. I, a self-declared lover of the darker-the-better chocolate became smitten with roasted. white. chocolate. A strawberry balsamic jam swirled the crispy tops providing a counter-note of tangy fruit to the toothsome bar. He left me several of these brownies and I squirreled them away as treats for teatime during the week. Once I'd exhausted my stash I couldn't stop thinking about them! White chocolate had never held this kind of spell over me before or since and I bided my time until I could make them at home. Roasting the white chocolate gives the usually cloyingly sweet chocolate a burnished edge to layer in unexpected flavor. It's kind of like Irvin himself. He adds a bit of his unmistakable charm and flavor wherever he goes, his inquisitive passion for baking so beautifully captured in a book to enliven the kitchens of intrepid home bakers.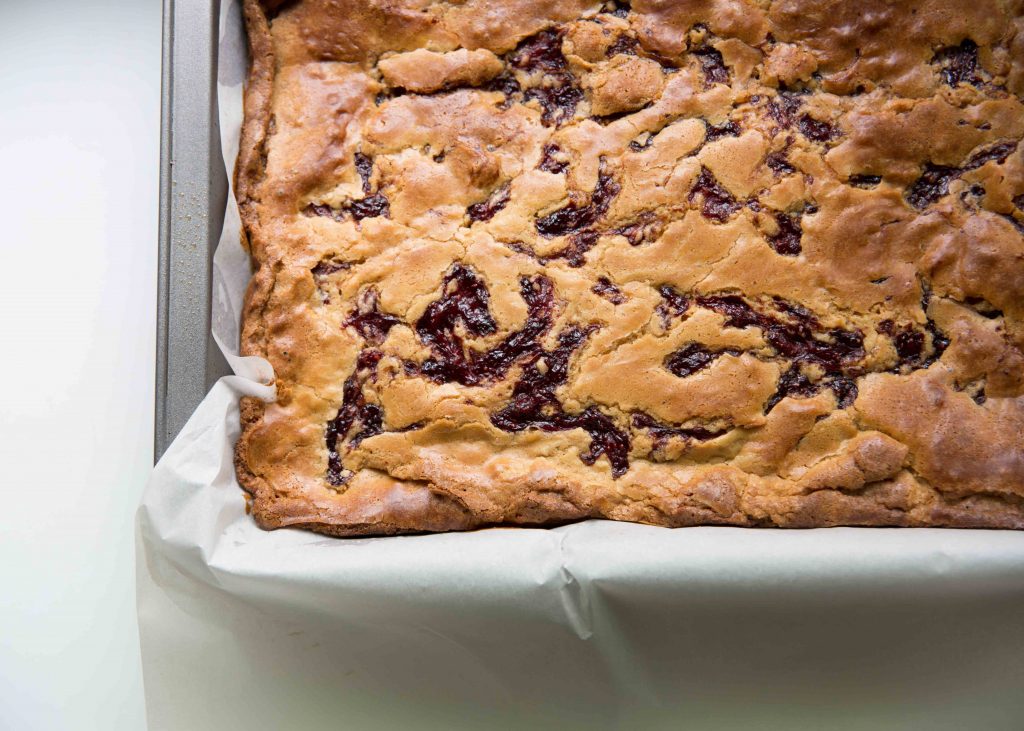 ROASTED WHITE CHOCOLATE BROWNIES WITH STRAWBERRY-BALSAMIC SWIRL
Roasted White Chocolate Brownies with Strawberry-Balsamic Swirl excerpted from MARBLED, SWIRLED, AND LAYERED© 2017 by Irvin Lin. Reproduced by permission of Houghton Mifflin Harcourt. All rights reserved.
When you're picking up the ingredients to make these brownies, Irvin says, "make sure the white chocolate you purchase has cocoa butter listed in the ingredients. Bypass white chocolate chips or cheap white chocolate (which uses vegetable oil in place of the cocoa butter) as he notes those don't melt or caramelize well."
MAKES 24 small brownies

BROWNIE BATTER
1 2⁄3 cups (10 ounces or 285 g) chopped
white chocolate (in about 1⁄4-inch chunks)
3⁄4 cup (170 g or 1 1⁄2 sticks) unsalted butter, at room temperature
3⁄4 cup (150 g) granulated sugar
3⁄4 cup (165 g) packed dark brown sugar
2 teaspoons vanilla extract
3⁄4 teaspoon kosher salt
3 large eggs
1⁄2 cup extra-virgin olive oil
2 1⁄4 cups (315 g) all-purpose flour
STRAWBERRY-BALSAMIC SWIRL
1 cup (5 1⁄2 ounces or 160 g) chopped
strawberries (in about 1⁄2-inch chunks)
1 tablespoon granulated sugar
1 teaspoon cornstarch
1 tablespoon cold water
2 teaspoons balsamic vinegar
ROAST THE WHITE CHOCOLATE
Preheat the oven to 300°F. Spread the white chocolate on a rimmed baking sheet and bake for about 10 minutes. Remove from the oven and stir with a clean spatula until the browned chocolate at the edges is evenly mixed with the uncooked white chocolate in the center. Once completely stirred, the white chocolate should be the color of dark peanut butter. If it isn't, continue to bake in 5-minute increments to darken it. Watch the white chocolate closely once it starts to brown, as it can burn pretty fast. Let cool on the baking sheet while you make the brownie batter.
MAKE THE BROWNIE BATTER
Lightly coat a 9 x 13-inch metal baking pan with cooking spray and then line it with parchment paper, with 2 inches of the paper overhanging the edges of the pan. Increase the oven temperature to 350°F.
Place the butter and both sugars in the bowl of a stand mixer fitted with the paddle attachment. Beat together on medium speed until light and creamy, about 2 minutes. Add the vanilla and salt and beat to incorporate. Add the eggs one at a time, beating after each egg to incorporate completely and scraping down the sides and bottom of the bowl before adding the next one. Add the oil and beat to incorporate. Scrape the roasted white chocolate into the bowl (it may have hardened and gotten a little grainy, but don't worry about that) and mix it in. Add the flour and mix on low speed until absorbed. Scrape the batter into the prepared pan.
MAKE THE STRAWBERRY-BALSAMIC SWIRL
Place the strawberries and sugar in a small saucepan over medium heat. Cook, stirring frequently with a wooden spoon and smashing the berries, until the strawberries release their juice and fall apart, 10 to 12 minutes. Stir the cornstarch into the water and then drizzle it into the strawberries, continuing to stir and cook for a minute or two until the mixture has thickened into a jam. Continue cooking for about 2 more minutes, stirring constantly, then remove from the heat. Stir in the balsamic vinegar. Drop generous tablespoons of the strawberry swirl over the brownie batter and then use a butter knife or chopstick to swirl them together. Don't overmix; just gently pull the strawberry swirl here and there and pull some brownie batter over the strawberry swirl as well.
Bake until the brownie is golden brown and a toothpick inserted in the center comes out clean, 25 to 30 minutes. Let cool completely on a wire rack, then remove the brownies by grabbing the sides of the parchment paper and pulling directly up. Transfer the entire slab of brownies to a cutting board. Cut and serve.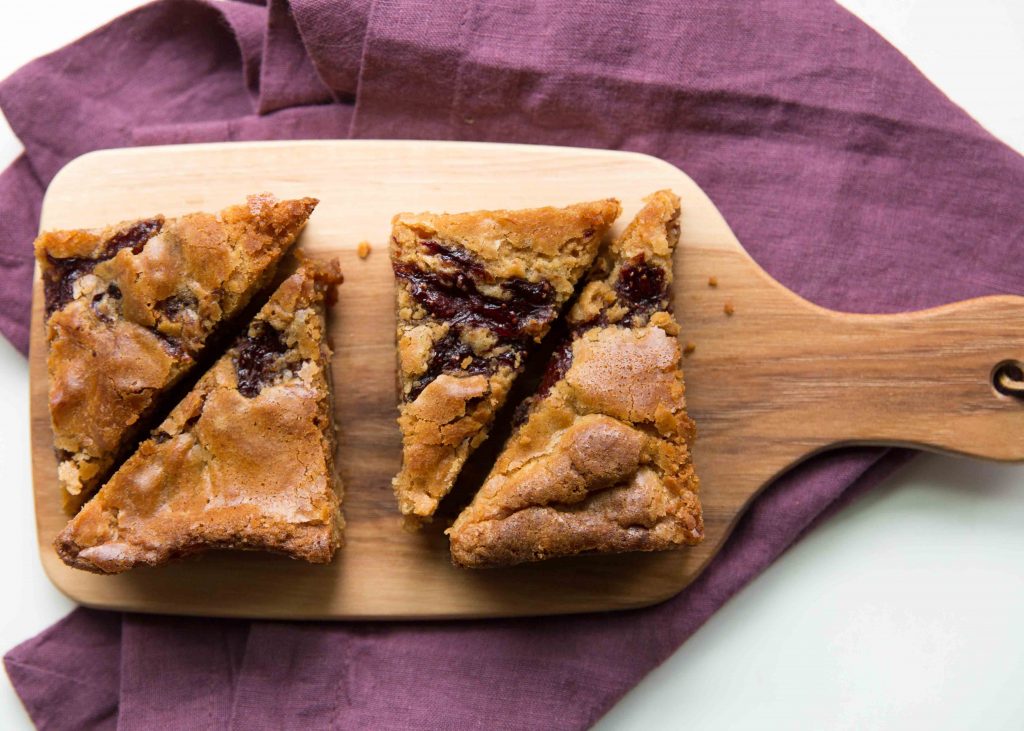 alternative to strawberry balsamic swirl

ROASTED WHITE CHOCOLATE BROWNIES WITH CHOCOLATE-HAZELNUT SWIRL
Make the brownie batter. Omit the strawberry-balsamic swirl. Make the chocolate-hazelnut swirl by placing 1 cup (130 g) hazelnuts, 1 tablespoon granulated sugar, 1⁄4 cup (30 g) natural cocoa powder (not Dutch-process), and 1⁄2 teaspoon kosher salt in a food processor. Turn the processor on and slowly drizzle in 3 tablespoons olive oil while the processor is running. Blend until a paste forms. Add up to 3 teaspoons more olive oil, 1 teaspoon at a time, if the paste is too thick (you want a peanut butter–like consistency). Swirl into the brownie batter in a decorative pattern. Assemble and bake as directed. Or cheat and use 3⁄4 cup Nutella to swirl into the brownie!