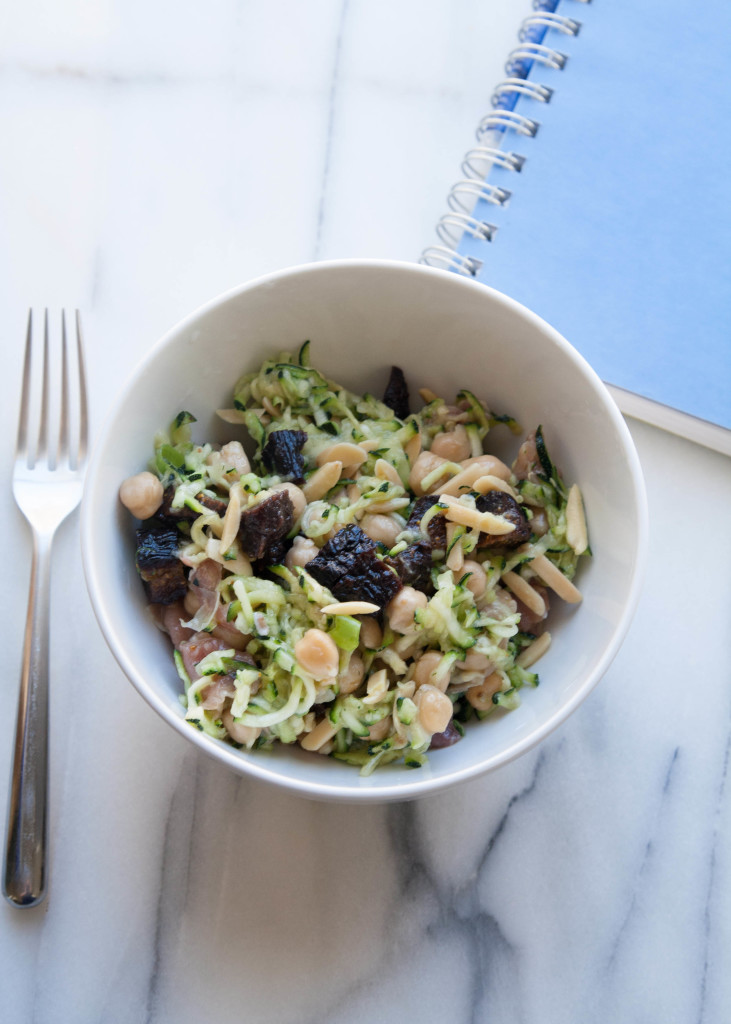 Everything inside of me wants to braise– to uncover a pot and release the steam of beer-scented lamb into the small confines of the kitchen. My red Dutch oven peers out from its file cabinet perch, forlorn. The sourdough starter that brings joy to the bread eaters in my family and among friends sits on the top shelf of the refrigerator, its fermentation retarded until its bi-weekly feeding time. Sandwich boards tout the flavors of fall even as the thermometer tells me otherwise.
We live in Oakland. We live in endless summer. In fact, I've taken to calling our fair city "endless summer" anytime the occasion arises, which I can assure you is as frequent as forgoing cups of hot tea for cooling quenchers of iced. For years, I lived in a patch of fog that finagled the idea of grey skies into my daily experience. Yet, even when I visit the bookseller friend in that former San Francisco neighborhood whose fondness for the East Bay encouraged me to embrace our move, she tells me the patch of fog in our old neighborhood has hung up a sign that it's on holiday.
During the summer, no-bake recipes flitter through feeds on twitter, eat up the thread on pinterest, and woo home cooks with the idea that dinner can be a winner without the assistance of the oven. Zucchini noodles may just have transitioned this summer from fringe food to mainstream main dish. When it comes to kitchen gadgetry, bypass one of those contraptions that cranks out zoodles for the humble box cheese grater or reach for your food processor.
A simple lunch salad for endless summer comes together with a can, a squash, a squeeze, and a sprinkling of almonds. It takes a nod from summer appetizers of prosciutto wrapped figs pairing them with creamy garbanzos. As dinner, it comes together in 10 minutes and satisfies the urge for healthy food that's fast. It is a safeguard against evenings of easy take-out and my response to the days of drought that keep summer forestalling fall. Soon enough, the pumpkins will get hacked into roastable chunks. The half moons of delicata will sizzle from brushed-on olive oil. Raw squash will give way for roasted. And, the glow of oven coils will replace the long days of our overworked brightest star.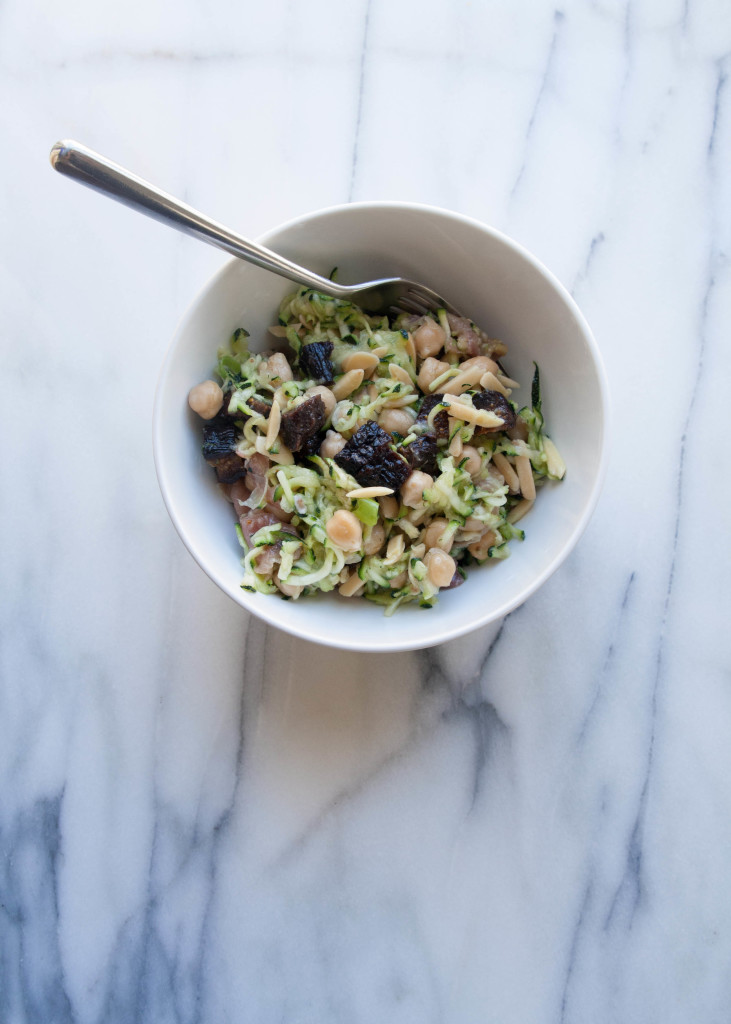 A Salad for Endless Summer
Feel free to omit the prosciutto for a vegetarian version of the salad—the garbanzos star in this salad that can easily be doubled and is best served right away. 
Makes 2 servings
3 zucchini, grated (3 cups)
1 (15-ounce) can garbanzo beans, drained and rinsed
3 slices prosciutto, rolled and chopped
9 dried figs, chopped (1/3 cup)
1 tablespoon chopped green onion
1/2 cup plus 1 tablespoon toasted slivered almonds
1 tablespoon plus 1 teaspoon fresh lemon juice
1 tablespoon olive oil
1/4 teaspoon kosher salt
1/8 crushed red pepper flakes
Stir together the zucchini, garbanzos, prosciutto, figs, green onion, almonds, lemon juice, olive oil, salt, and red pepper flakes.