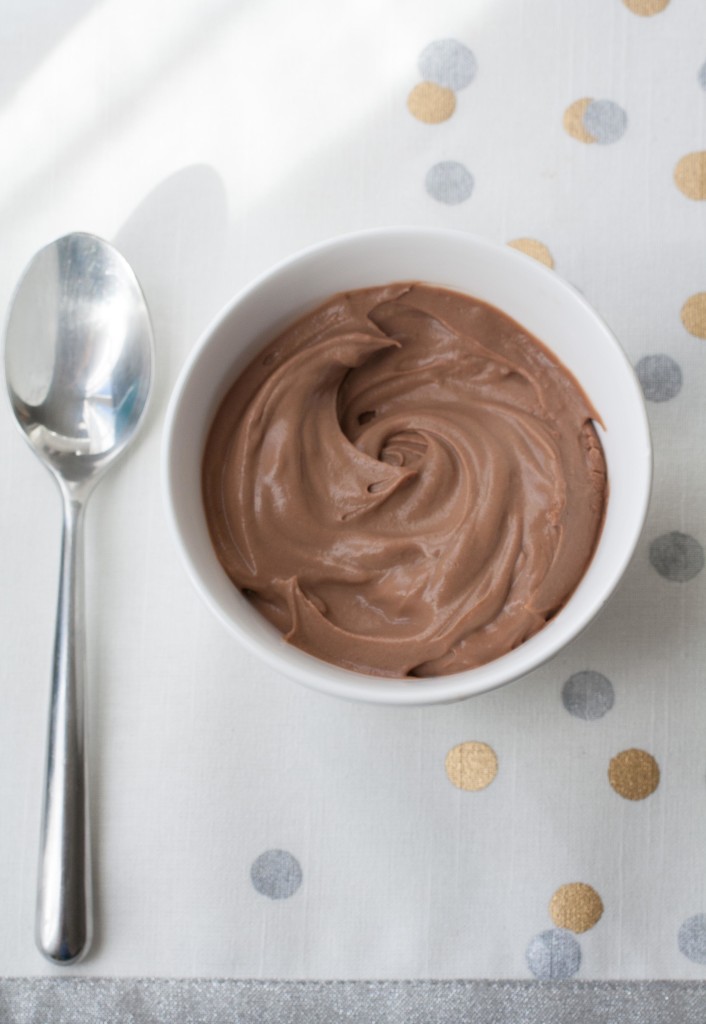 You know how some people became enraptured with cupcakes and dolloped, smeared or piped their weight in cupcakes during the time that that particular trend peaked? Do you remember the blocks long line to obtain the famed cronut and the intense scrutiny of bakers to try and match that masterpiece of Dominique Ansel's? If you live in the Bay area, do you remember the kouign amann hysteria that began curling its sugar buttered edges around many a local patisserie? Or, let's mark the time when macarons made their debut as the potential new darling once cupcakes had ceded their spot? All roads lead to cupcakes and candied bacon.
It's not really that I eschew trends, but what could a cupcake ever have that can trounce a cup of cold custard? My affection for puddings and custards has unabated over the years. Somehow it has snuck past being latched onto as the new dessert centerpiece of the century, which is fine by me. Years after the cake and ice cream phenomena of birthday celebrations had finally passed (Serve it with a spoon? Serve it with a fork? Why do we not have sporks?), I came to terms with the idea that I could forego cake and ice cream on my birthday. If I could serve exactly what my heart desired, a sweet to usher in a sweet new year of life, I would hands down pick the sumptuous swirl of creamy pudding. The horror. I can imagine birthday purists cowering in their carrot cake and vanilla ice cream hovels. Is there a sexier dessert? Possibly. It might not have all the whistles, sequins and flair that one can inflict upon a cake or cupcake, but a good pudding has heft along with the creamy consistency that makes it a dessert to savor slowly. Several years ago, I began carting home a small tub of Chocolate Pudding from Tartine and would take several days to eat my way through that dark decadence. This year, I made my own.
Inspired by the idea of peppermint hot chocolate, I decided to whisk up a batch of Chocolate Mint Pudding. There is a whisper of mint, a come hither hint that does not pop you in the face with pungency, but makes semisweet chocolate so much better. Wait until you see how I've finagled it into a dessert for New Year's Eve next week. But this week, I give you the dessert that will always keep my peripheral vision in check–if you bring pudding to the table, chances are good that I will soon follow.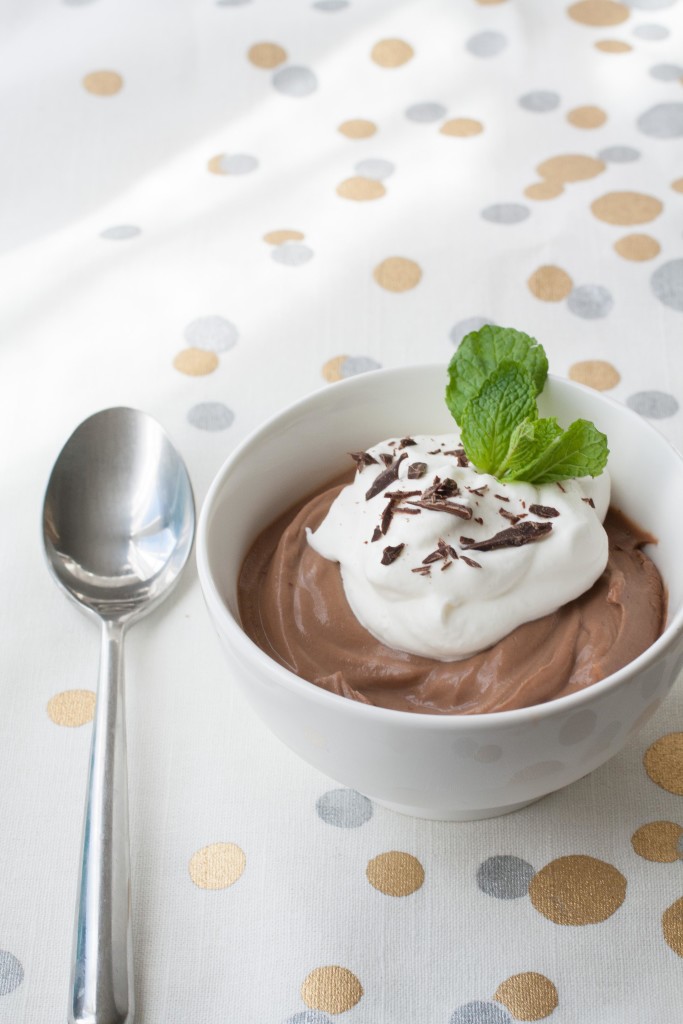 Chocolate Mint Pudding
Makes 4 servings
5 egg yolks
4 tablespoons cornstarch
2 cups cream
2 cups whole milk
½ cup sugar
¼ teaspoon kosher salt
6 ounces semisweet chocolate, finely chopped, plus extra for garnish
2 tablespoons cocoa powder
½ teaspoon peppermint extract
Freshly whipped cream, optional
Fresh peppermint leaves, optional
Whisk the yolks and cornstarch together in a large bowl into a bright yellow paste. Sift the cocoa powder over the chocolate, placed in a medium bowl. Warm the cream, milk, sugar, and salt in a medium-sized saucepan set over medium heat for six to seven minutes, stirring occasionally until the sugar has dissolved. Pour the milk into the chocolate and whisk until it is integrated and resembles chocolate milk. Pour ¼ cup of the chocolate milk into the yolks and whisk until combined. Whisk in the rest of the chocolate milk and add the extract. Strain the liquid through a fine mesh sieve into the saucepan, set over medium heat. Whisk until it thickens and leaves drag marks, about seven to eight minutes. Spoon the pudding into a small bowl. Place plastic wrap directly on top of the pudding and chill it for 3 hours.