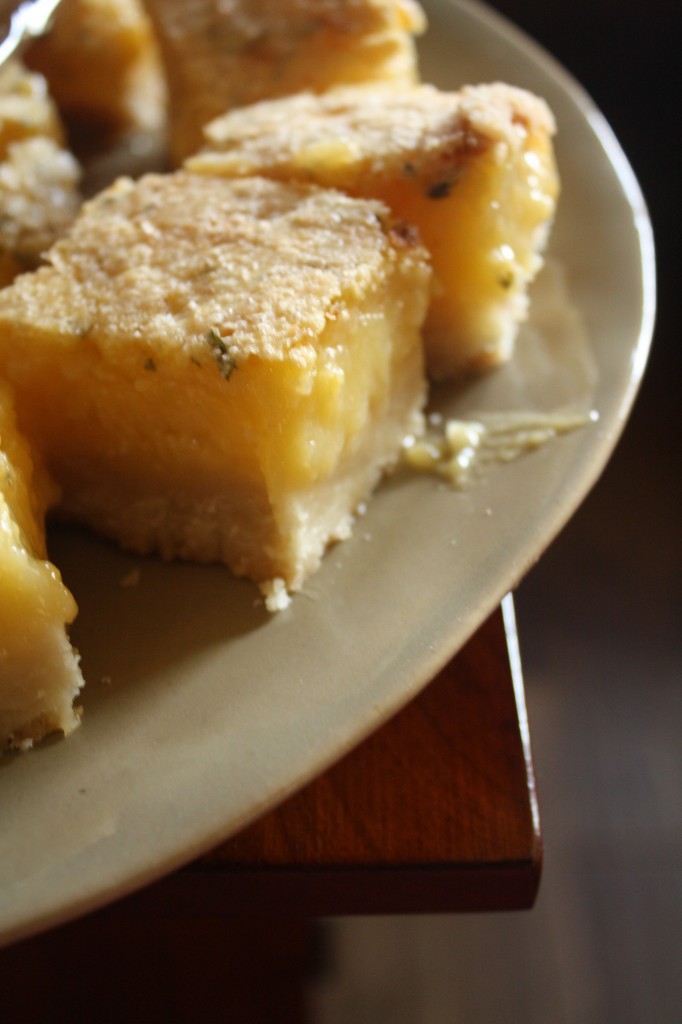 If you talked to a handful of people, you'd get a handful of responses on what Easter means to them:
Eggs dunked and dyed with food coloring.
A feast with family.
Chocolate bunnies filled with marshmallow crème.
The day Christians celebrate Jesus rising from the dead.
Absolutely nothing.
My response to this would be an eager assortment of the aforementioned options, but it is one of the most important days in my annual calendar to stop and reflect on the meaning of new life and to celebrate. You can bet on joyful songs printed in the church bulletin and strum on guitar.
It is a day of celebration.
On Friday, I wrote morosely of missing my dad over the past year and the word that kept coming to me this Easter morning is "why are you looking for the living among the dead?" There is something to be said about turning into the parking lot and walking up the short hill to visit my dad's gravesite, perched in between two dwarf trees. The first time I visited after the funeral, I expected a huge onslaught of emotion. Perhaps a wailing and gnashing of teeth. Instead, zip. Nada. I stood there staring down at a plot of just tilled earth, earmarked with a nameplate and his full regal name glinting of gold from the sunshine beaming down on it.
In the vase that screwed into the nameplate were some silk flowers rustling in the wind. The whole scene left me feeling tepid. Now I'm not prone to put off my emotions. To try and feel something dense and heavy in this place would have been a put-on, a farce. I looked down and considered the fake flowers (a sign eschews visitors from putting real ones for the reason that they will get blown away) – the carved nameplate and the coffin many feet below. As much as I wanted to feel a connection to my dad, he wasn't there, though I still go visit as it has darling dwarf trees and a name I love etched in gold. It represents a place where I can reflect. Going or not going doesn't make me a better daughter.
"Why do you look for the living among the dead?"
This was a question asked of women many many moons ago, also grieving. The death of their teacher, prophet, priest and king turned their lives upside down- their fulfillment of a promise was suddenly in question. They found the tomb where his body was lain, empty with the giant stone rolled away. In their bewilderment of the missing body, there is a part of me that can imagine that initial anguish. Who would desecrate the resting place of someone you love? And yet as they considered the empty tomb, they heard this question. It completely re-oriented their perspective and experience.
We celebrated the Easter holiday with Nathan's parents and two of his siblings. We set off for their faith community held at a local community center. For me, this was a treat I had been looking forward to. Their church is small but full of people who are genuinely glad to welcome you. Their authenticity and hospitality makes you want to come back. And on this Sunday, they had planned a potluck… Potlucks feel so Southern to me especially in the guise of a church. I had been plotting what I would bring to the table for several weeks now and had my a-ha confirmed when I bumped into new friend Charissa at the chocolate salon last weekend. She had spent time with Beyond the Plate and shared with her a recipe for gluten free Grapefruit bars.
My love for grapefruit notwithstanding, this particular pairing intrigued me. The tartness of a lemon bar with the replacement of my favorite fruit- could this be a match made for Easter? On Saturday, Nathan and I scoured the farmer's market for the last dregs of grapefruit as the season winds down. I initially thought of trying this recipe with Oro Blanco grapefruit but their mild flavor would not have given me that tart punch you expect in this kind of bar. I selected a few Star Ruby grapefruits, longing instead for the Texas Ruby Reds from home. The juice and pulp of these grapefruits glistened bright pink after being cut open and juiced. I added the mint for a refreshing sidenote, though it's so subtle it sure does play second fiddle to the grapefruit.
During the Easter morning service a man named Bill shared a story of living through his father's death. I bristled a bit inside, but listened keenly as he began talking about how his father's demise led him to a personal transformation. Our dads died around the same date several years apart. He choked up in front of this group, proclaiming that he hadn't shared this with anyone before. Eight years later, he is changed and yet side-struck emotionally talking about this difficult time. And that's where family comes in.
Earlier that morning, Nathan and I rolled out of bed and padded down to his family's breakfast table. His mother cheerily greeted us with, "Happy Easter!" Nathan replied, "He is risen," and she replied in return, "He is risen indeed!" At the table, she set before us an egg cheese casserole, still warm from the oven and currant apricot rolls. I may not have mentioned it before but his mom is quite the bread-baker in the family and turns out exquisite rolls and loaves. Don't get me started on how quickly her nicely wrapped Stollen leftovers got devoured from our kitchen pantry after Christmas. A certain son LOVES his mother and particularly loves those rolls. This time with family around a breakfast table set the stage for the rest of our time together at church.
Once the service ended, the adults and children congregated in the cafeteria. Some adults headed back outside to tuck eggs behind flower beds, hide eggs in the crooks of the tree limbs.
The children eagerly gathered with baskets and bags, anxious to go outside and find the hidden eggs. They set off in groups based on age, the littlest tots running outside first, followed by slightly older childen and then the big kids. Watching them and the spurts of energetic pursuit made me laugh aloud remembering my own childhood and the game of egg-finding. Only in Sonoma county, one of the women mentioned the dyed eggs had come from her chickens in her backyard- brown eggs that might be good in an egg salad sandwich the day after.
With heavy baskets, the children headed indoors with their respective adults and assembled into lines for food. I stood behind Bill who had told the story of his dad and thanked him for sharing and letting him know a little of my own. I knew that story was meant for my ears. He thanked me and we talked about how speaking your grief and loss aloud does lighten the load.
Speaking of loaded, this was quite a potluck. By the time I arrived at the table, my plate had smatterings of the smorgasbord of offerings. People crowded around short school cafeteria tables and benches. We sat with a winemaker who fills truffles with pinot and joked, "Would you like to try my pinot?" – "especially if it's inside chocolate…"
One of the women, Janice, at the church and I hit it off the first time I heard she was originally from Texas. Janice and I commiserated over missing Texas pecans. Cynthia, a new friend and I quickly hit it off talking about her many years lived abroad in France and the Chagall Musee Biblique museum's Cantique des Cantiques room with its red canvassed walls. These people brighten my life one story at a time.
When we left Sonoma county, the weather seemed a bit more chipper. The car had a bit more zip. Beck and I left sated emotionally and spiritually from love and time spent with family. Talk about new life.
[print_this]
Star Ruby Grapefruit Mint Bars
adapted from Ina Garten's "Lemon Bars" from the Barefoot Contessa
CRUST
1/2 pound unsalted butter, at room temperature
1/2 cup granulated sugar
2 cups flour
1/8 teaspoon kosher salt
FILLING
6 extra-large eggs at room temperature
3 cups granulated sugar
1 tablespoon grated grapefruit zest (1 large grapefruit)
1 tablespoon minced spearmint
1 cup freshly squeezed Star Ruby grapefruit juice
1 cup AP flour
Preheat the oven to 350 degrees F.
For the crust, cream the butter and sugar until light in the bowl of an electric mixer fitted with the paddle attachment. Combine the flour and salt and, with the mixer on low, add to the butter until just mixed. Dump the dough onto a well-floured board and gather into a ball. Flatten the dough with floured hands and press it into a 9 by 13 by 2-inch baking sheet, building up a 1/2-inch edge on all sides. Chill.
Bake the crust for 15 to 20 minutes, until very lightly browned. Let cool on a wire rack. Leave the oven on.
For the filling, whisk together the eggs, sugar, lemon zest, lemon juice, and flour.
Pour over the crust and bake for 30 to 35 minutes, until the filling is set. The main thing here is to make sure the filling has set. Let cool to room temperature.
~ Cut into small squares and serve.
[/print_this]