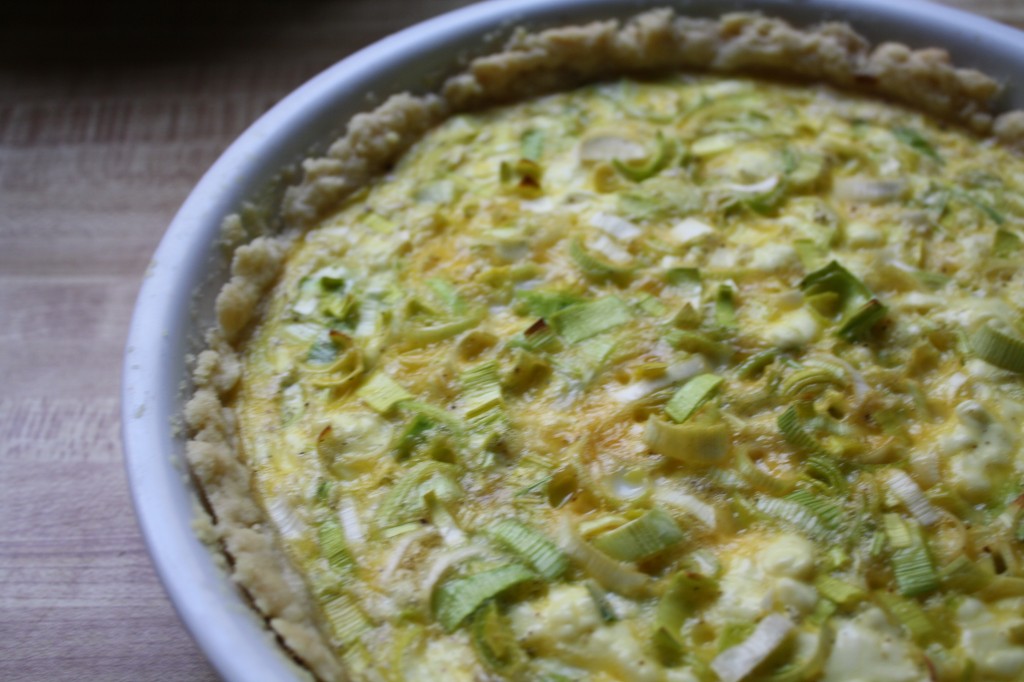 Sometimes you need a quickie brunch recipe. (or easy lunch // dinner // snack… recipe.)
As a child I never understood brunch. Why condense two meals into one? In my mind, it seemed to be something only adults really could appreciate like Nick at Night.
The three women in my life growing up sure know how to entertain and this carries over to their quick breakfast interpretations. Tia Berta is the gourmande, whereas my mama makes simple food delicioso. And then Tia Maruca is a bit of both.
I come from a long line of women with a passion for flavor in the blood. We memorize and assign value to pairings like other people might with place. Reading through their recipe books is taking a peek through history, notes of the who's and whens, the revisions and raves.
I look at my cousin Erika, now in her thirties and realize we have both followed in their footsteps. She takes after her mama and I'm a bit of a blend. Regardless in our homes, food is love or more appropriately nourishing the people we love is our gift.
They have taught me how to live and in so doing have shown me what love looks like firsthand, whether it's making a multi-course meal for my parents first meeting of my soon-to-be in-laws, whether it's giving up the master bedroom when guests stay at the house so they'll be most comfortable or lying with my uncle in his hospital bed, holding his hand and talking to him when he couldn't open his eyes- come to think of it, all the women are steel-clad strong. I appreciate their nuances and continued presence. When my dad died, each of them pitched in to make sense of what felt very senseless to me. Before I knew the question to ask, they provided the answers by giving me space, by not giving me too much space, by letting me ask the hard questions.
A few weeks ago, I got a call that my favorite uncle, Tio Bibi had been taken into the hospital. As the texts continued coming my way, I prayed and sent virtual hugs until the day I hopped on a red-eye to Texas and could give physical ones. Upon entering the hospital room, I watched and listened. I told Tio Bibi I had come to visit him and asked, "Can I hold your hand?" He offered it. Jacqueline and I talked to him and sat with him. Later his son brought music to the room: Willie Nelson, Bob Dylan, and of course, Little Richard. Though he couldn't open his eyes most of the time, his legs and arms gesticulated as if dancing. His younger brother stood at the side of the hospital bed and started singing "Ree-kee-kee-kee-kee…" and they told jokes with Tio Bibi sometimes finishing them.
The next time I visited the hospital room, the mood had changed. I wore a mask, as I had begun to sense a cold seeping its way through my body and I wanted to spend a little more time with him before returning to San Francisco. His son and I sat with him in the room, quietly. We wanted to bring him company and comfort. At one point, we moved him up on his bed to a more comfortable position. I would be lying if I didn't say it was hard to see him like this. And I wanted to love him, to let him know I was there, to let them know I was there. So through the mask, I breathed and sat until the time approached for us to go to the airport. As I left, I told him I would see him later. And even now as I write this, two days after he has passed away, he is with me. See, Saturday night, I dreamed my Tio Bibi, Erika and I were dancing at my wedding. He was smiling his broad smile and laughing- he shared that joy and zest for living with all of us. It gave me such a bittersweet tug to know my Dad and Erika's dad are together. It makes me wonder if they remember each other…
Quiche is so forgiving. This savory pie is a snap to put together, makes your house smell warm and inviting (the alchemy aroma of butter and flour together alone could conjure up a bakery and the glass case beaming its egg-shellacked offerings) and sometimes you need something that's good-old fashioned comfort in a crust.
[print_this]
Leek Goat Cheese Quiche
Note: This quiche to me tastes better cold and can be made into mini quiches for easier transport.
YIELD: 8 servings
Gluten Free Pastry dough (see recipe below)
3 eggs
¼ cup half and half
1 ½ leeks, halved, rinsed and sliced (white & tender greens)
1 tablespoon vegetable oil
4 ounce goat cheese
¼ teaspoons cracks of black pepper
¼ teaspoons kosher salt
1/8 teaspoons nutmeg
Preheat oven to 400 degrees.
Pour the oil in a saucepan and add the leeks. Saute the leeks over medium heat until almost translucent. Set aside.
Beat eggs and then add in all remaining ingredients. Blend until just mixed together. Fill pie crust. Bake for 45 minutes and let cool for 10.
GLUTEN-FREE SAVORY PASTRY DOUGH
Adapted from Joy of Cooking
For a 9-inch single-crust pie, sift together:
1 ¼ cup gluten free AP flour (I used Cup4Cup)
¾ teaspoon salt
Add:
6 tablespoons chilled lard or vegetable shortening
3 tablespoons cold unsalted butter
Work half of the shortening into the flour mixture lightly using the tips of your fingers until it has become the consistency of cornmeal. Add the remaining half of the shortening into the dough until it is pea-sized. Sprinkle the dough with
Blend the water gently into the dough until it just holds together; you may lift the ingredients with a fork, allowing the moisture to spread. If necessary to hold the ingredients together, add:
1 teaspoon to 1 tablespoon ice water
Place dough in pie tin or pie pan, and work dough into the corners with your fingers. I also beat an egg yolk and brushed the crust with this. Place in refrigerator for 15 minutes to 30 minutes before using.
[/print_this]